For hummingbird lovers, this geometric window hummingbird feeder is your best bet.
Try decorating the copper wire with flowers to attract birds!!!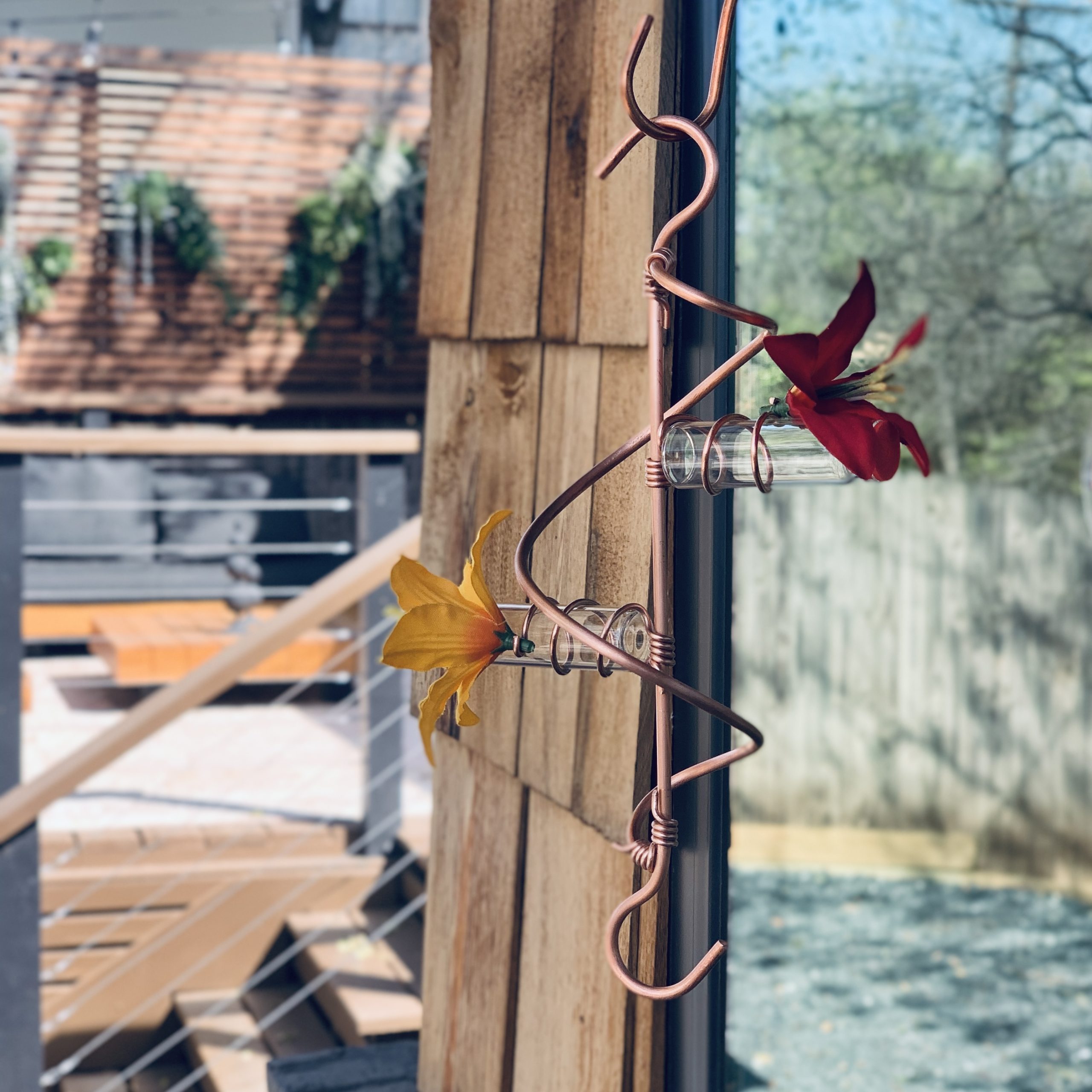 FEATURES:
💖TRENDY DESIGN - Feed your hummingbirds in style, with our modern, minimal, and geometric design!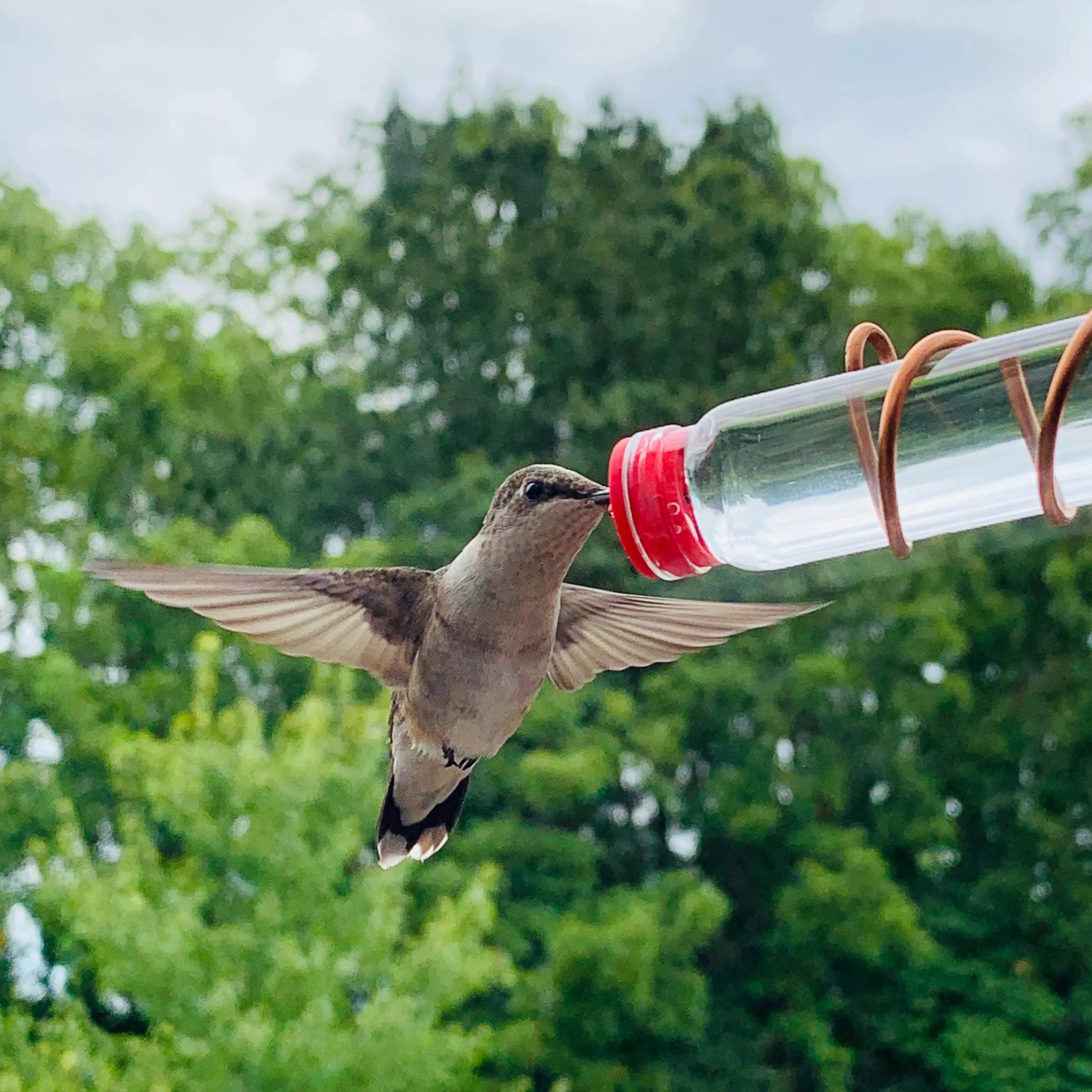 🏡STICKS DIRECTLY TO YOUR WINDOW OR HANG ON OTHER OBJECTS - The unique suction-cup design allows you to watch Hummingbirds up close from right behind your window,Hanging hook design can put it on the branch.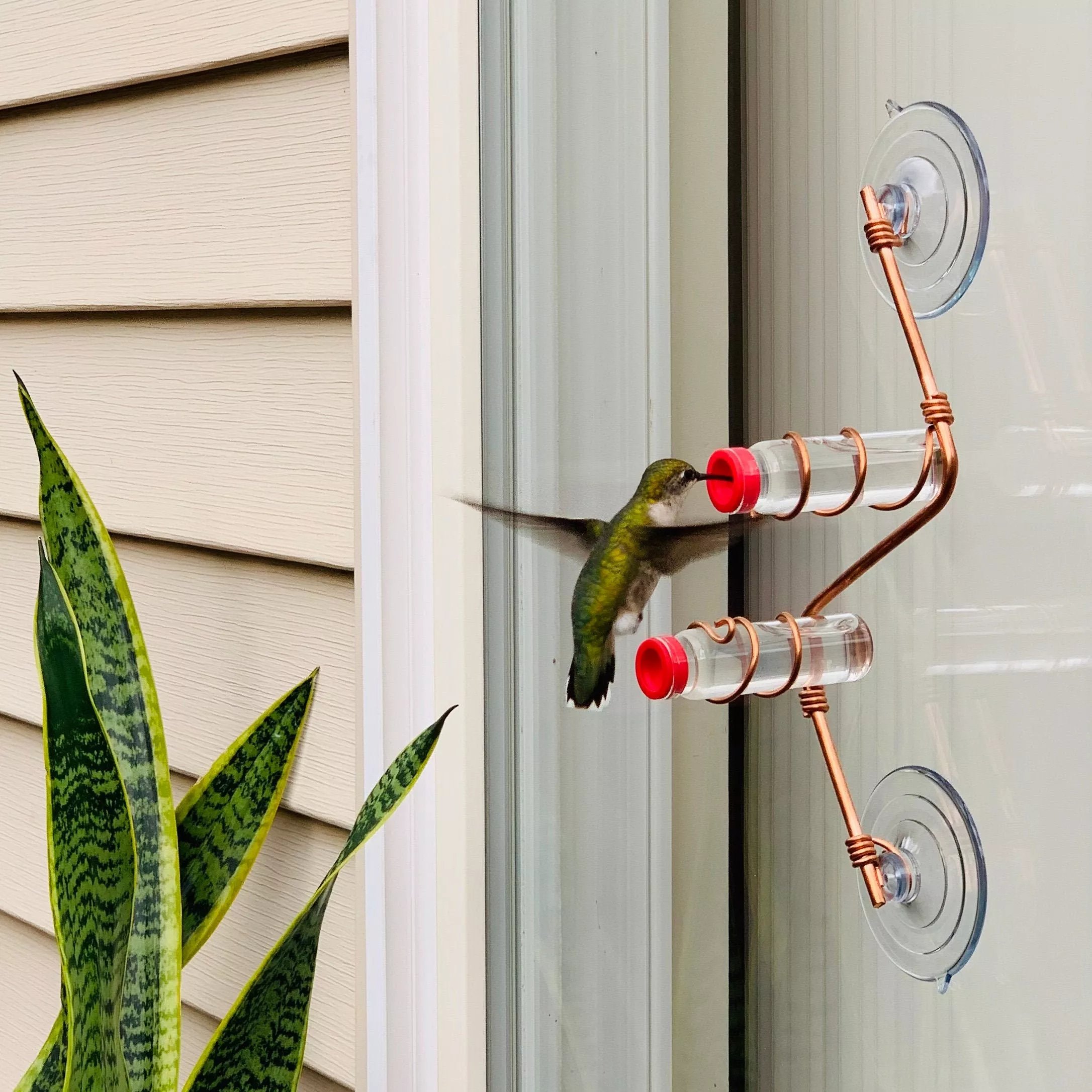 👍MADE FROM SOLID COPPER WIRE - This handcrafted feeder is built from 100% solid copper wire. We guarantee you the highest quality feeder!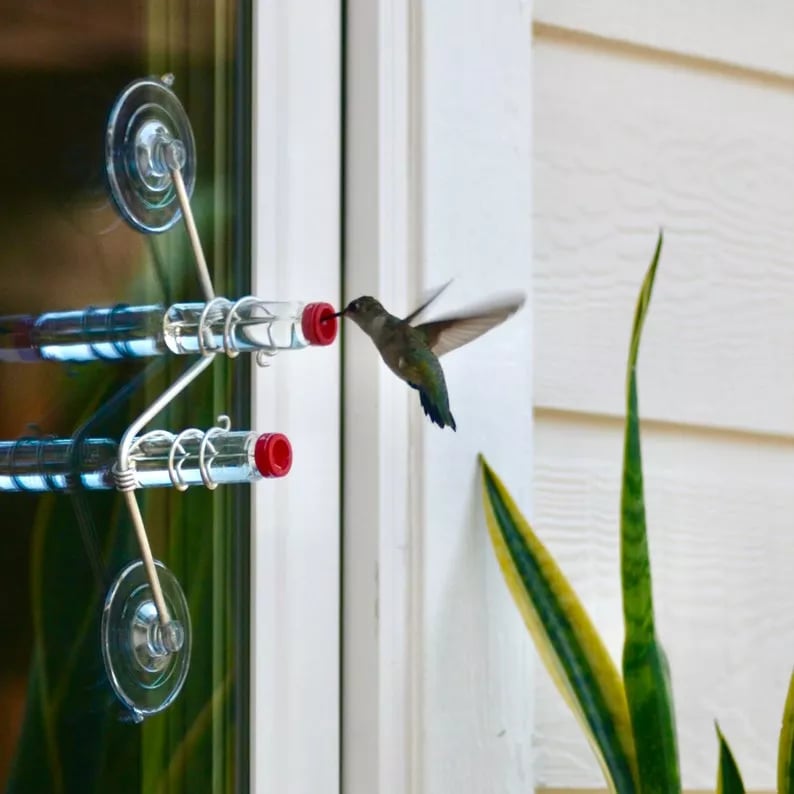 🍎EASY-FILL/EASY CLEAN BOTTLES - No more wasting your nectar, or cleaning a bulky feeder, with our easy-fill/easy-clean bottles; simply twist and pull to remove and refill our bottles; store extra bottles in your refrigerator for an easy swap!
OPERATION METHOD: