Effortlessly water your garden with this beautiful & effective sprinkler. Customize your spray area & water only where you want it.
💦This sprinkler can be adjusted to cover specific areas & reach surrounding plants.
🌼While enjoying "whisper-quiet" performance. Adjustable coverage area ranges from partial to full circle spray.
🌱Cool yourself down using the mist function for hot-day relief while you're grilling, gardening, or entertaining outdoors, The list is endless.
🍀It is adjustable for varying heights & can be useful in many instances.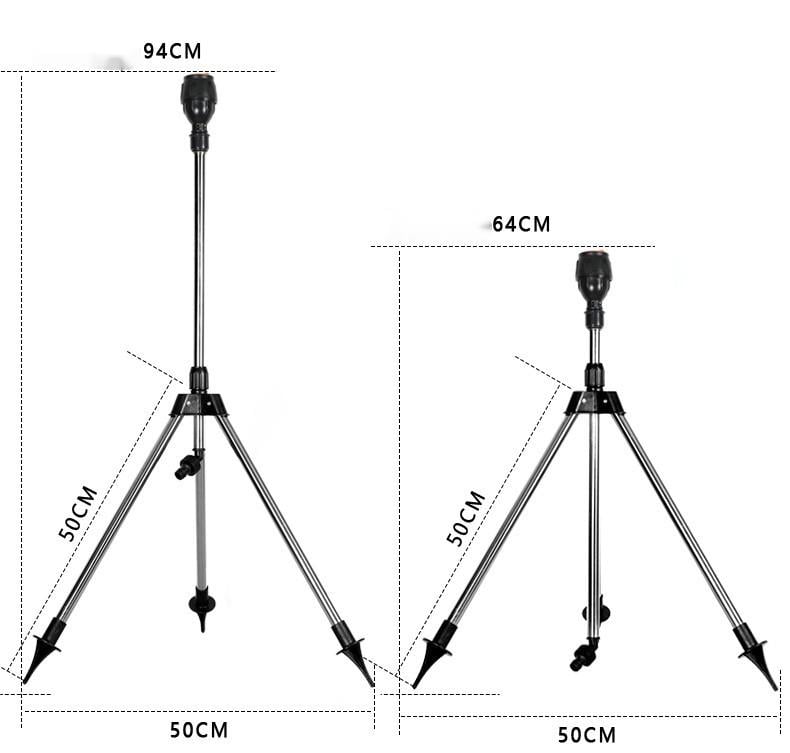 Quiet operation with durable turbo gear drive.

Robust duty tripod construction provides durability and stability.

Misting system is ideal for cooling down small areas during hot summer days.

360-degree rotating spray without any other added equipment Coverage Area : Extra Large, Coverage Type : Circular, Multi-Pattern.

Water lawns, gardens, flowers, or vegetables with ease.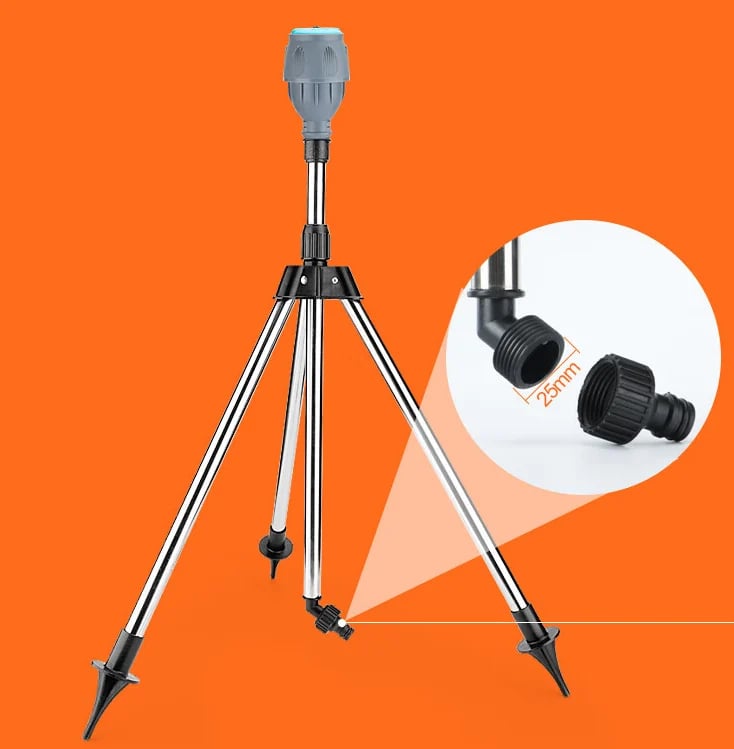 Connection size 16mm Quick connector, 1/2 inch female thread

Working Pressure: 1.5-3.5 kg

Water flow: 550 L/H

Spray radius: 8-12m