A gift that resonates; perfect for any holiday, birthday, conservatory or any occasion. How popular our bells are in honoring a special person or milestone. They are also the perfect outdoor wind chimes for your private patio, garden or any other area where you wish to add a unique melodic vibe.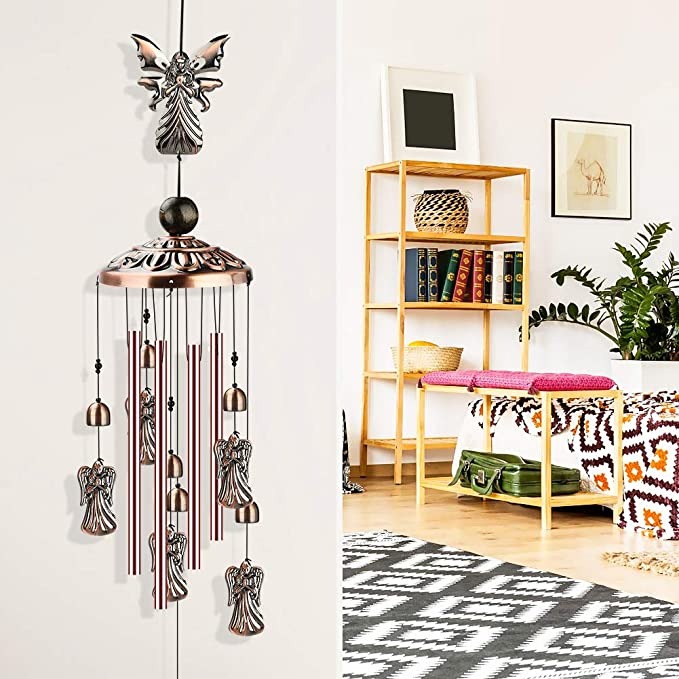 *Gift: Wind chimes represent good wishes. It's the perfect gift for birthdays, weddings, father's day, mother's day, housewarming, Valentine's Day, Christmas, anniversaries and more. Great gift for grandparents, family, lovers, friends, neighbors and acquaintances.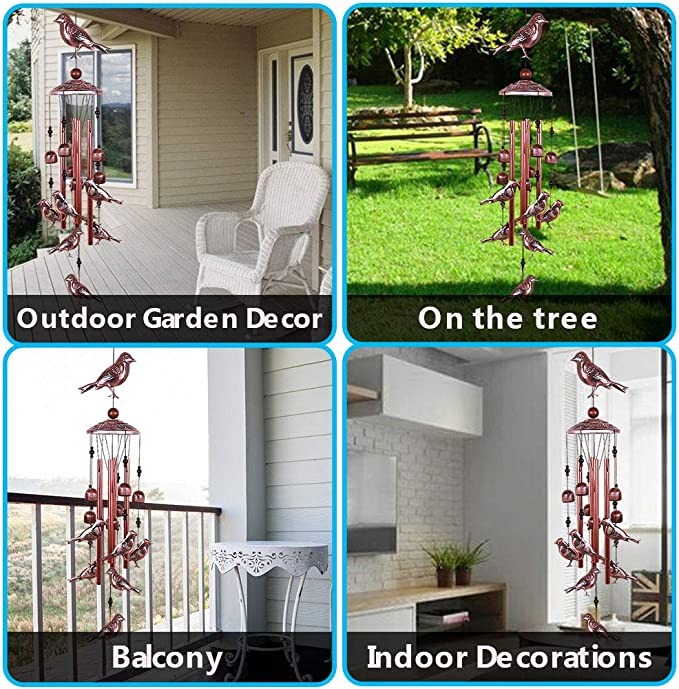 *Size: The wind chime measures 33.5 inches from the ring to the bottom hanger. The iron cap measures approximately 11.2 cm / 4.4 inches. The bell measures approximately 2.6 x 2.8 cm / 1 x 1.1 inch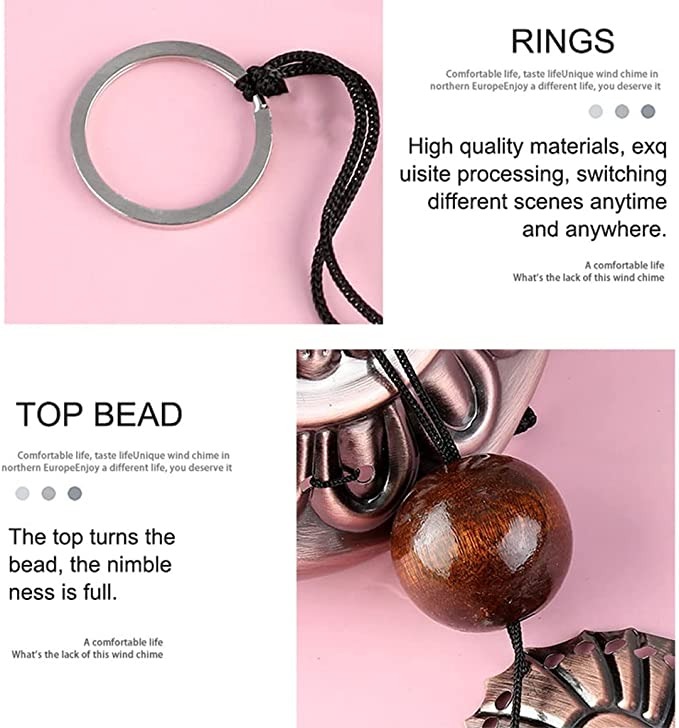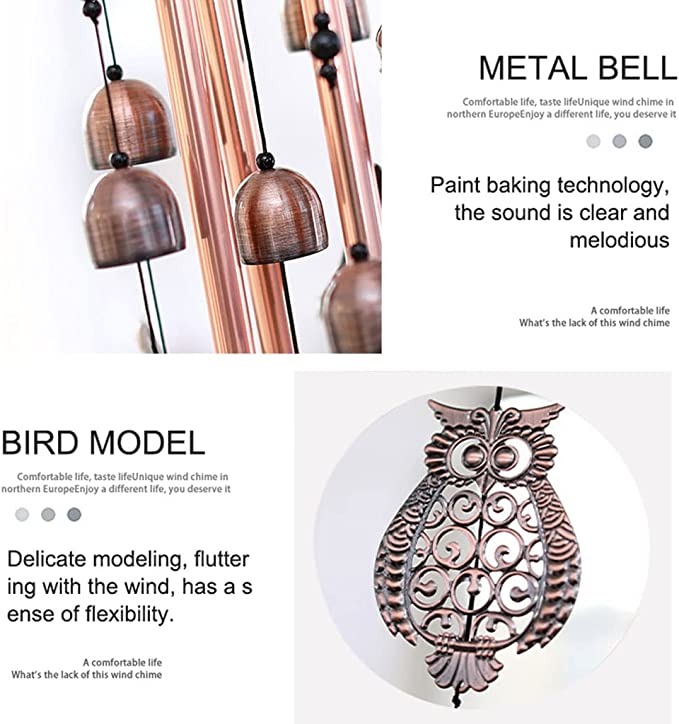 *Clear sound: Each metal tube has its own unique tone when it collides. Enjoy great music to calm your mind and body. Calm melody. The sound is smooth, clear and relaxing.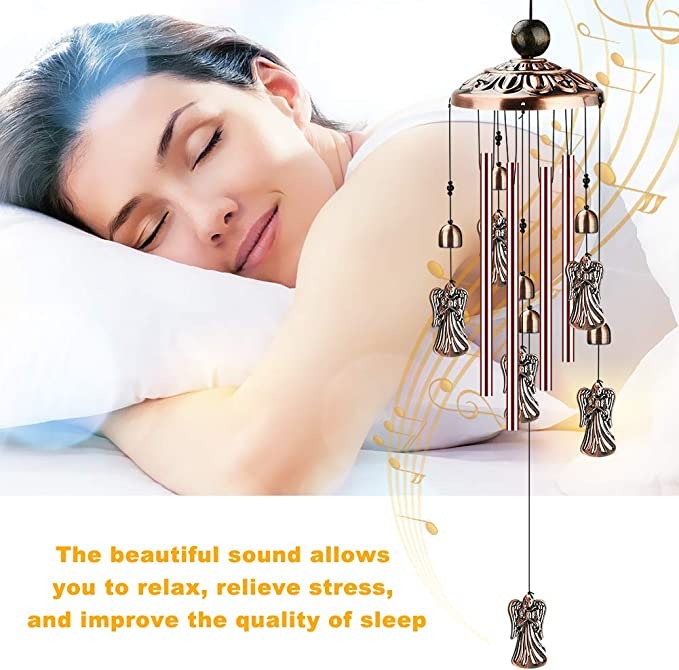 *Material: The wind chimes are made of aluminum and iron. No rust and long service life. Ultimately, it provides you with long-lasting musical melody enjoyment.