One Second Release All Ice Cubes!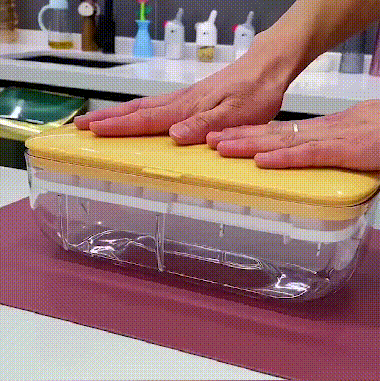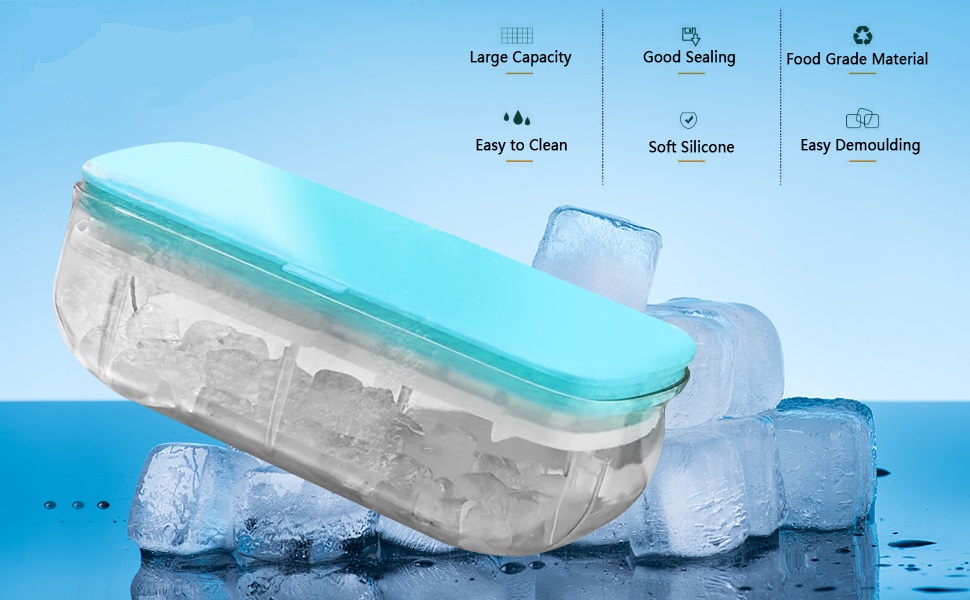 Food Grade Materials
Our ice trays with lids are made of ABS and PP materials and are BPA-free. Use it with confidence, you can directly touch the ingredients.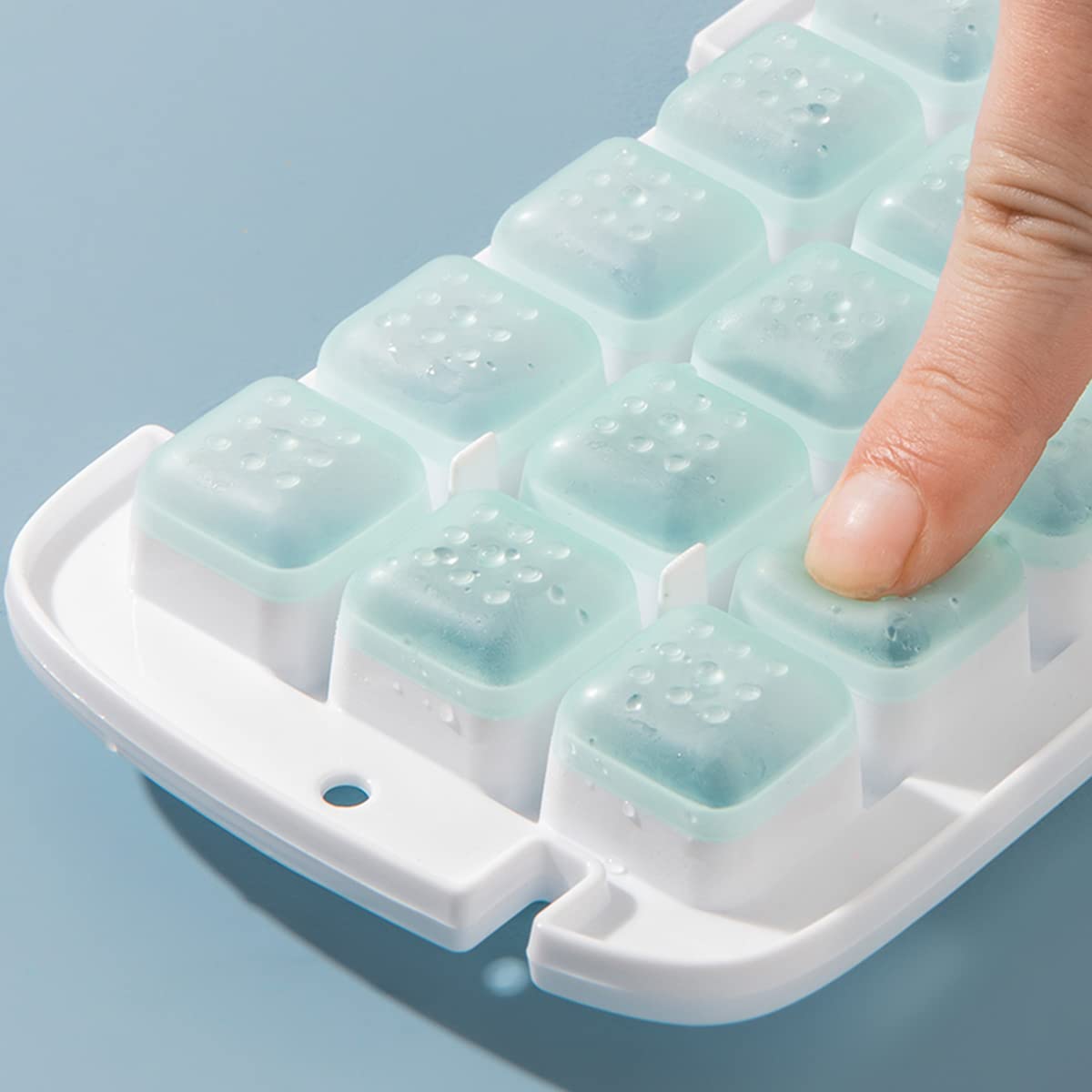 Ice Cube Moulds Set
Ice cube tray with lid Size: 28*13*9.5CM, comes with 2 ice trays, 1 lid, 1 pressing plate, 1 storage container and 1 ice scoop.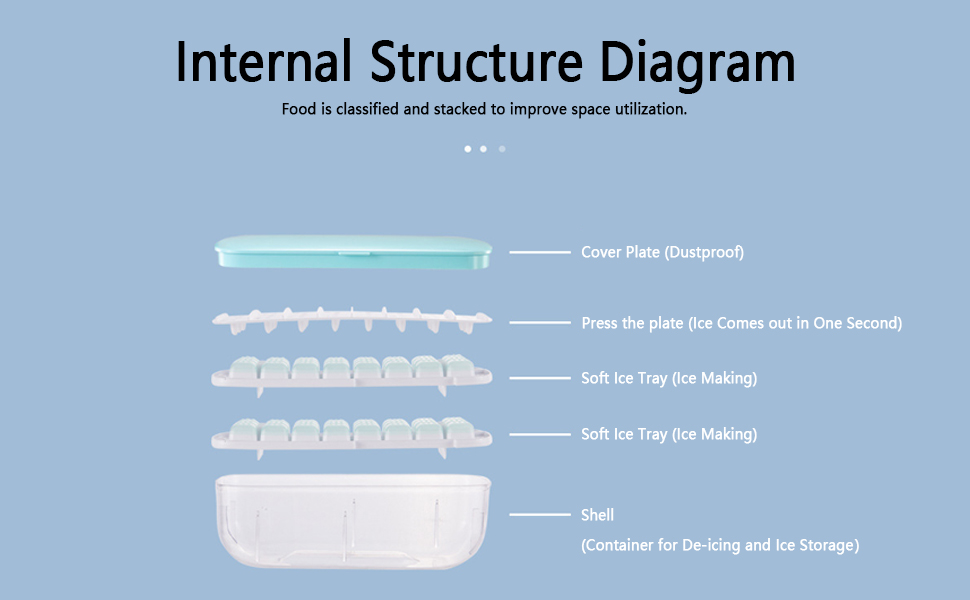 Ice Cube Tray with Lid
The lids prevent refrigerator odors from entering the ice cubes to keep food fresh. Great for meal prep for adult and baby food.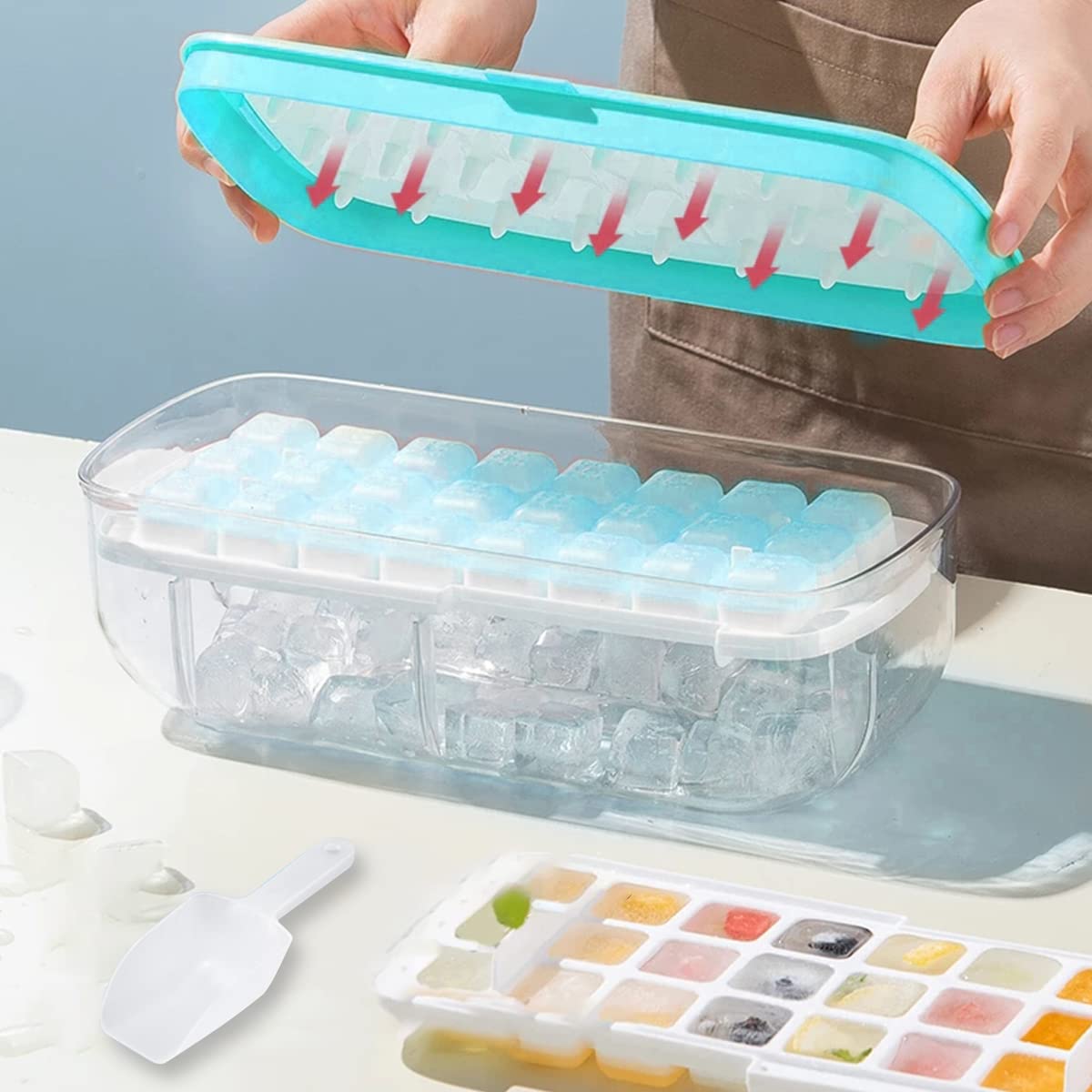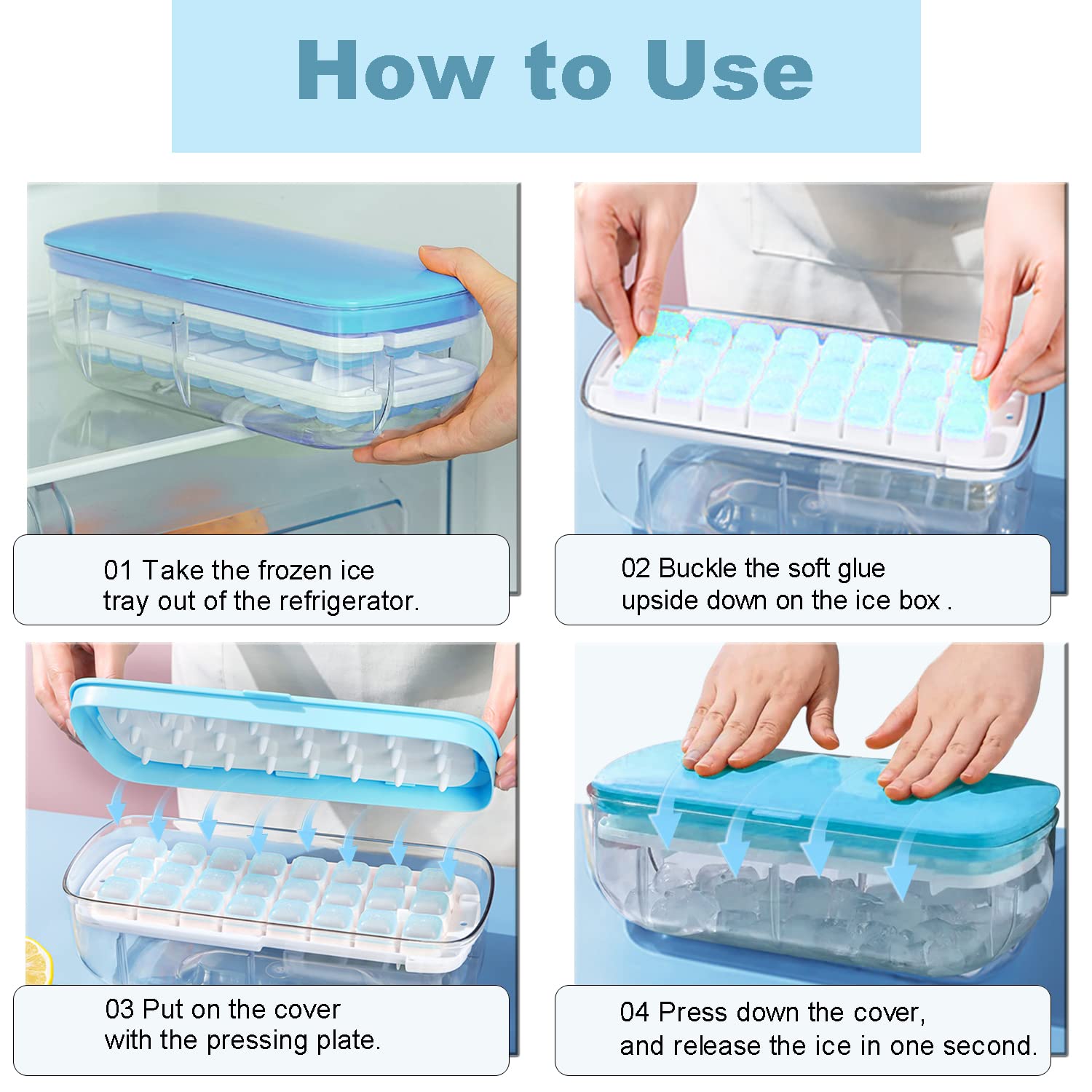 Item Name:
Ice Cube Maker
Material: ABS,PET,PP
Features: Eco-friendly, Food Grade, Non-stick
Color: Blue, Yellow, Pink
Size: 28cm x 13cm x 9.5cm/11.02" x 5.12" x 3.74"
Package Includes:
1x Ice Cube Tray
or
1 x Ice Cube Tray
1 x Lid
1 x Pressing Plate
1 x Storage Box
1 x Ice Shovel
or
2 x Ice Cube Tray
1 x Lid
1 x Pressing Plate
1 x Storage Box
1 x Ice Shovel
(Depends on your choice)