☠️💀Have you ever wondered what it would be like to drink from the skull of your enemy?
This beautiful hand-made water cup will definitely become a topic in any room, office, dormitory, and game room.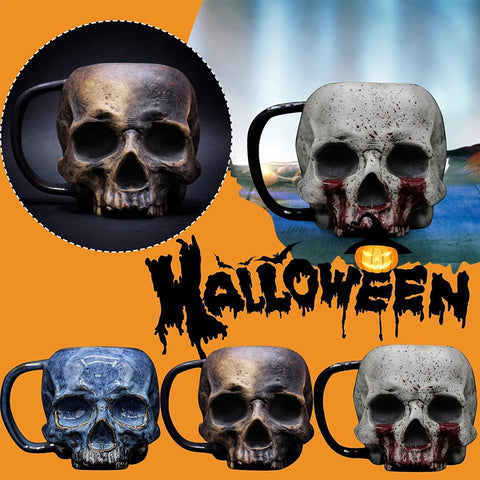 FEATURES
Imagine waking up in the morning, sitting on your front porch, smelling the aroma of coffee in these creepy skull cups, both amazing and realistic. This Necromancer Skull Mug is extremely meticulously crafted.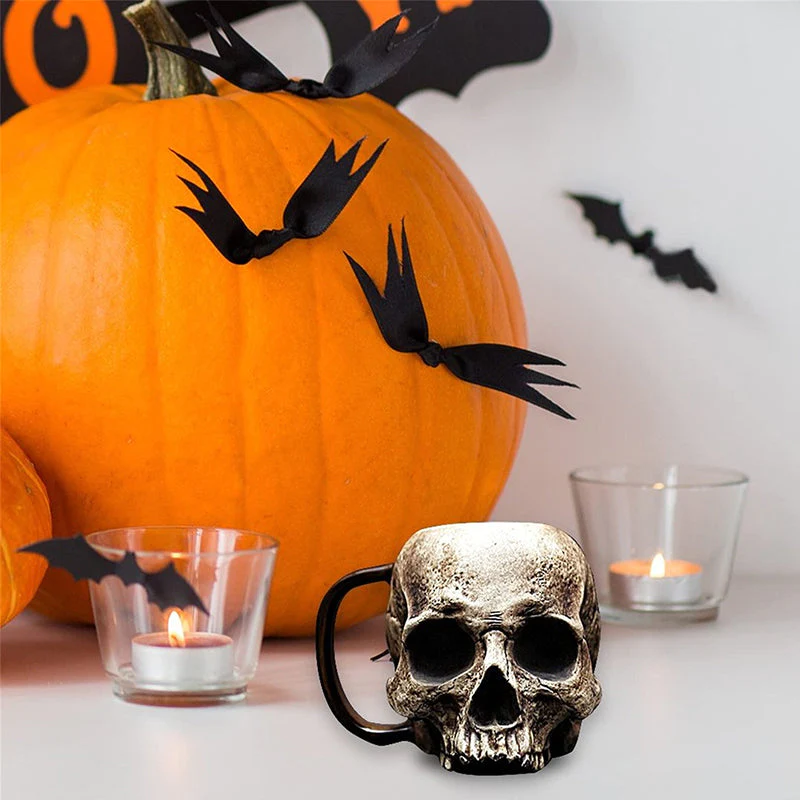 Skull Mug made of high-quality resin and coated with a food-safe glaze to maintain its durability and safety. The skull cup is not only a large enough container but also an exquisite work of art.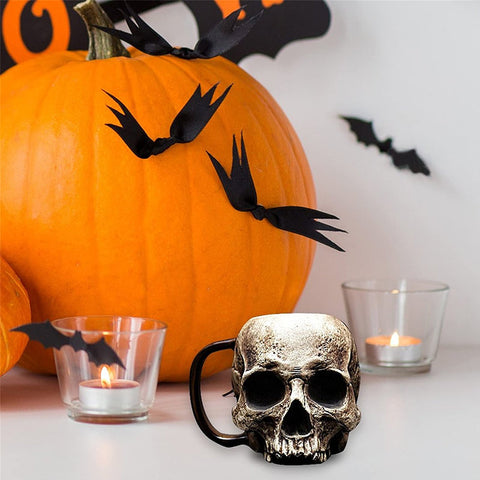 This creepy coffee mug/cup will definitely be the talk of any room, office, dorm, playroom. Imagine this uniquely shaped drinking glass that's sure to stand out when you're drinking with beer buddies and friends!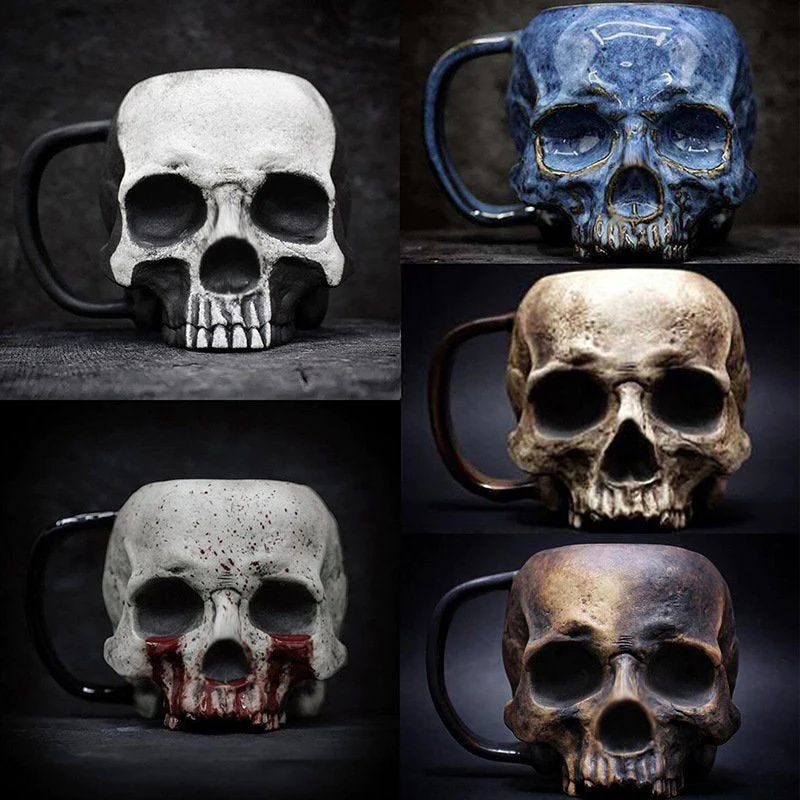 The 3D resin skull mug with handle are very suitable as a Gothic home decoration or Halloween gift! Give them to your friends, office colleagues, or bosses and you can even display them as room decorations or skull collections.
SPECIFICATIONS
Material: Resin
Color: white, gray, blue, yellow, copper
Weight: 360g / 0.8lb
Size: 11*10*9cm / 4.3*3.9*3.5in
PACKAGE INCLUDES