And I'd choose you;
In a hundred lifetimes,
In a hundred worlds,
In any version of reality,
I'd find you and
I'd choose you.
🎁💏Slip this unique card into your loved one's wallet and watch their reaction when they find it! It's a little reminder of your love and appreciation that the recipient will carry with them always ❤️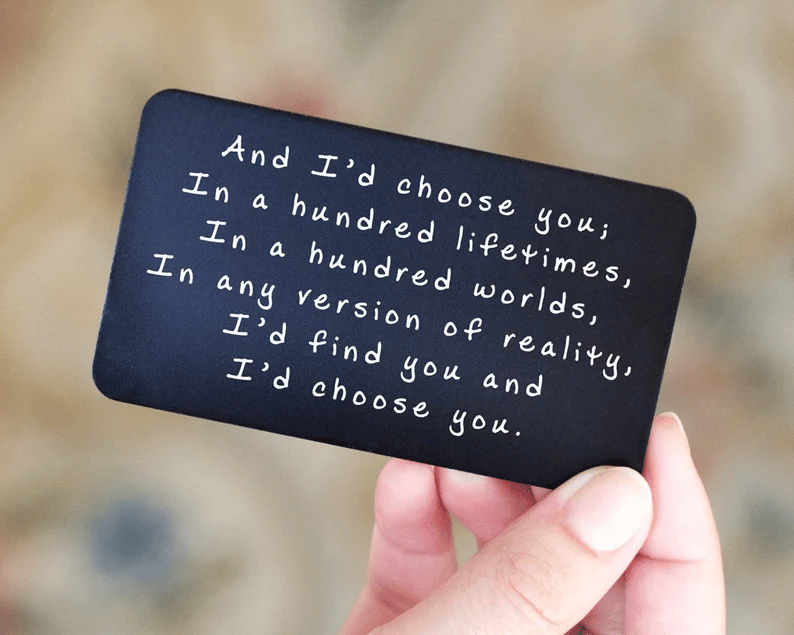 💖This is a metal laser engraved wallet card that slips into any wallet, it's roughly the size of a credit card / business card. Our cards have become very a popular gift choice for anniversaries, deployments, long distance relationships, Mothers Day, Fathers Day, Valentines Day, Christmas, and more.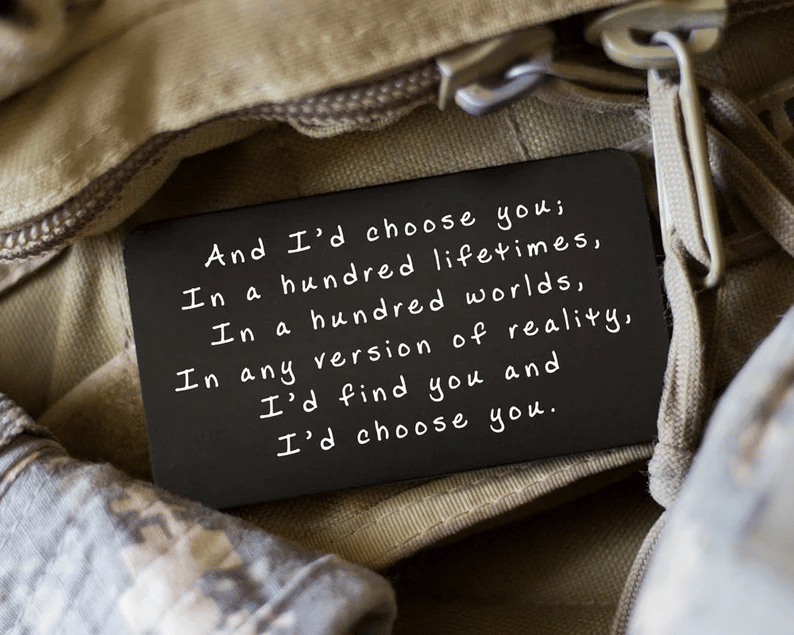 These featherlight messages and engraved gifts for men and women are made of tough anodized aluminum metal. As they are able to withstand daily wear and tear, they won't bend, burn, or deteriorate. Crafted to last, the permanent etching will not scratch off or fade, so your loved one can cherish it always.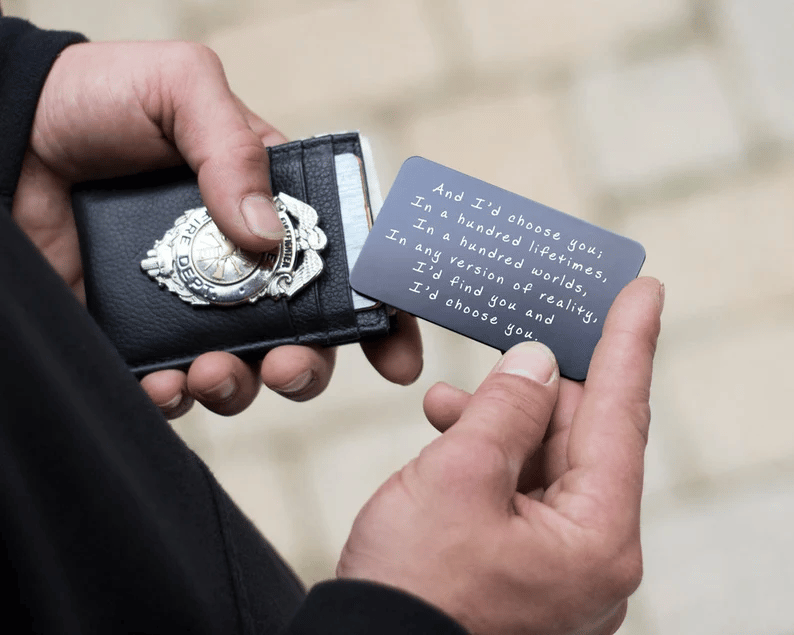 ❤Wallet Card insert size: 3.5" x 2.1"x 0.4"(85mmx 55mmx 1mm)