🎉🎉🎉BUY 2 FREE SHIPPING🎉🎉🎉
Timing Chain Clock made with double roller chain Timing Set of Chevy Small Block engines.
Gears have been outfitted with custom motorized design to rotate the gears like on a real engine. Timing Set would fit engine sizes: 283, 305, 327, 350, and 400 engines.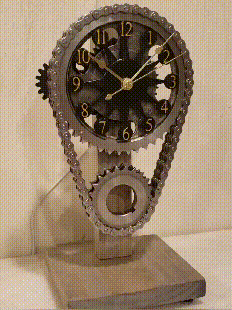 Comes with brand new piston base. The connecting rod in the back is 3d printed from a very strong PETG filament.
This is a great gift for any car guy (or gal) or any gear head.
*This timing chain clock sits on any flat surface with the supplied base. This clock cannot hang on a wall.
*Patent pending Modular design allows easy replacement of motor, clock mechanism, hands, and even the clock face! (replacement modular parts are shipped for free)
*Clock is Quartz movement and runs off of a AA battery.
*Motorized rotating gears run off a plug that plugs into any 120volt home outlet with supplied wall adapter. It can also be plugged into any USB port on laptop etc.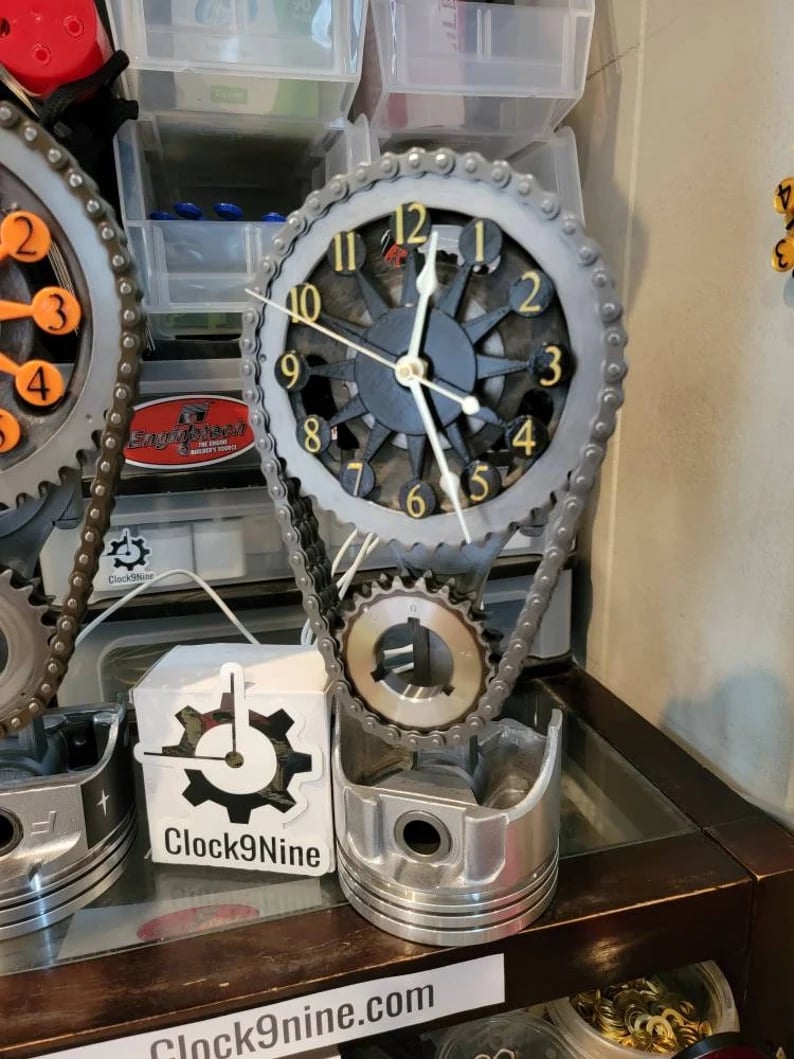 *6" wide x 12" tall clock
*Hands are detached to prevent damage while shipping. They will come with step by step instructions on how to assemble. Just push one on, put a nut over the other and push the last one on. Pretty simple.
**This design is patent pending