Prolong Fresh-Keeping Period: This airtight coffee canister can extract more than 60% of the air forming a low-oxygen environment, effectively keeping dry, and prolonging the fresh-keeping period.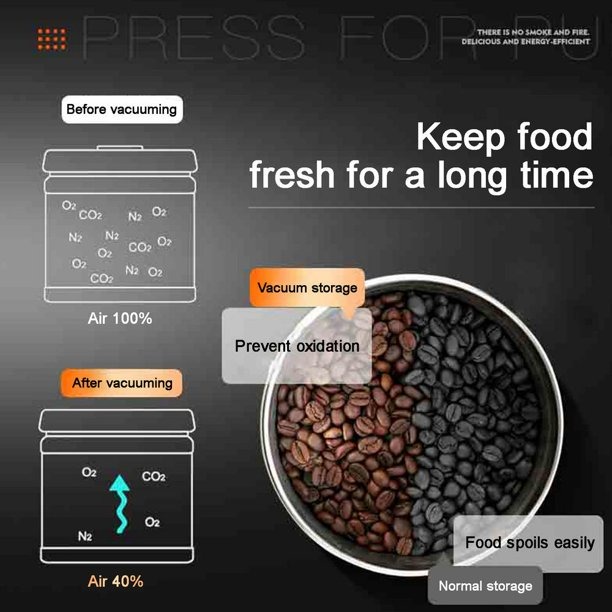 Easy and Convenient: Simply press the vacuum pump button in the center of the lid to remove air. Effortlessly seal in the freshness without the need to manually create a vacuum by turning the lid.
Intimate Design: Our coffee canister with a vacuum pump is equipped with an intimate design, which is not only nestable but also stackable to leave a neat space for the kitchen.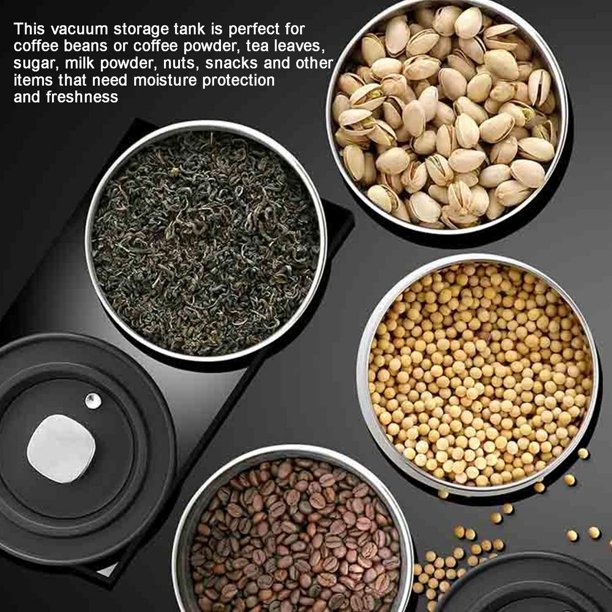 Stainless Steel Material: The food vacuum canister with vacuum pump is made of stainless steel, which is resistant to drop and durable, and can be used for a long time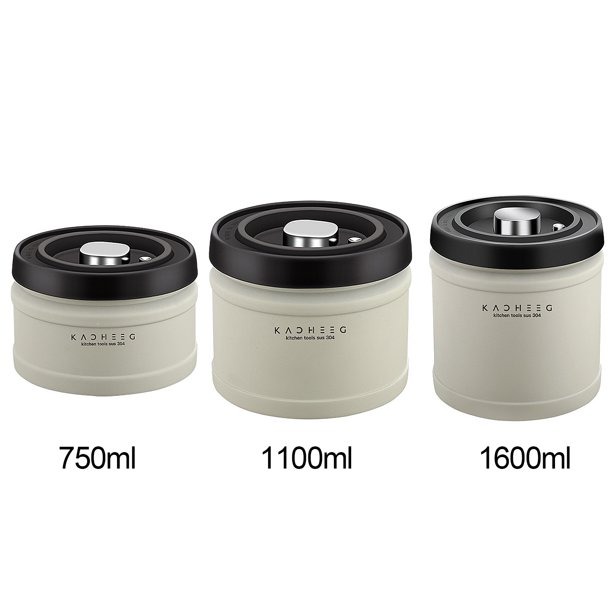 Extensive Applications: Use this black airtight coffee canister for the counter to store all kinds of products, such as coffee beans, ground coffee, tea, sugar, flour, and other bulk products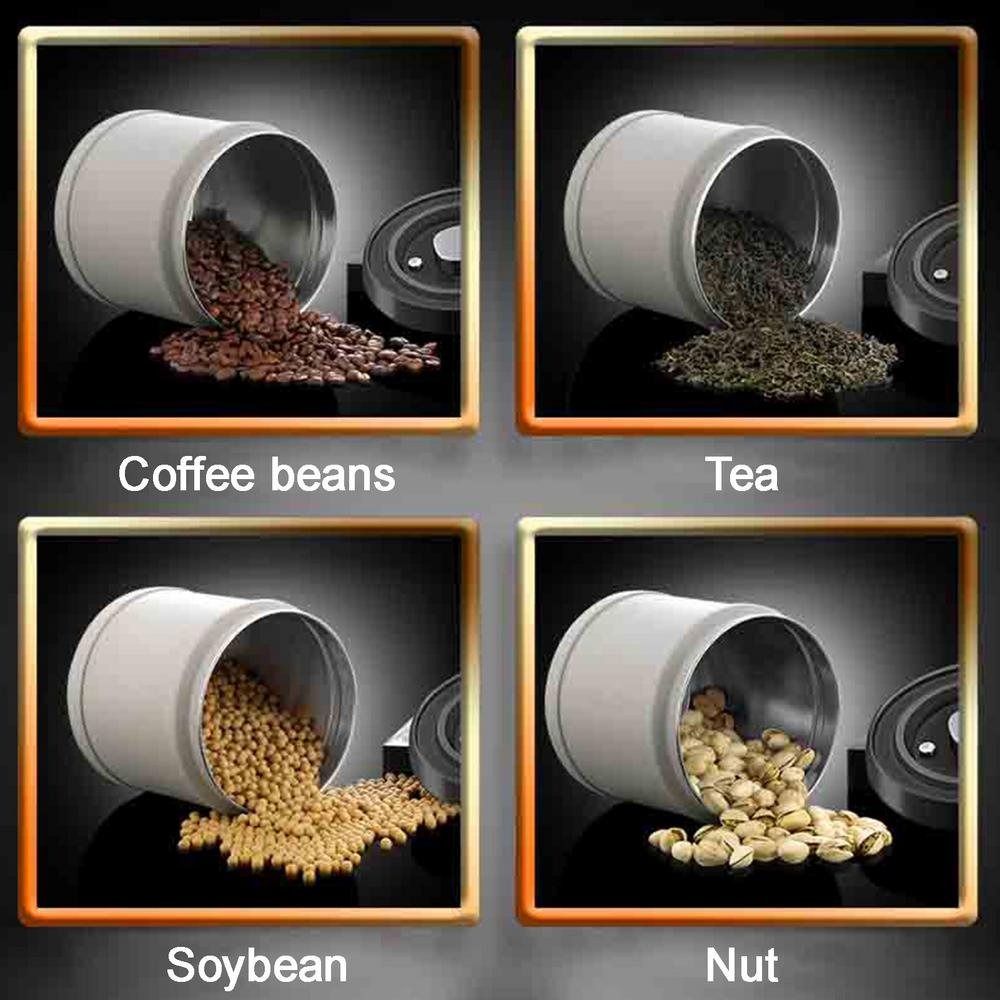 Specification:
Name: Coffee Canister with Vacuum Pump
Material: 304 Stainless steel
Optional capacity: about 750ML / 1100ML / 1600ML
size:
about 14*14*9.5cm / 5.5*5.5*3.7inch (750ML)
about 14*14*11.5cm / 5.5*5.5*4.5inch (1100ML)
about 14*14*14.6cm / 5.5*5.5*5.7inch (1600ML)
Color: black+gray
Packing List:
1* vacuum coffee storage canister