🎃Halloween is coming! And we made a special sculpture for this holiday. Do you know that some snails are voracious predators? They have some bizarre or dangerous adaptations that put animals and humans at risk. Our sculpture is a great example of these ravenous species.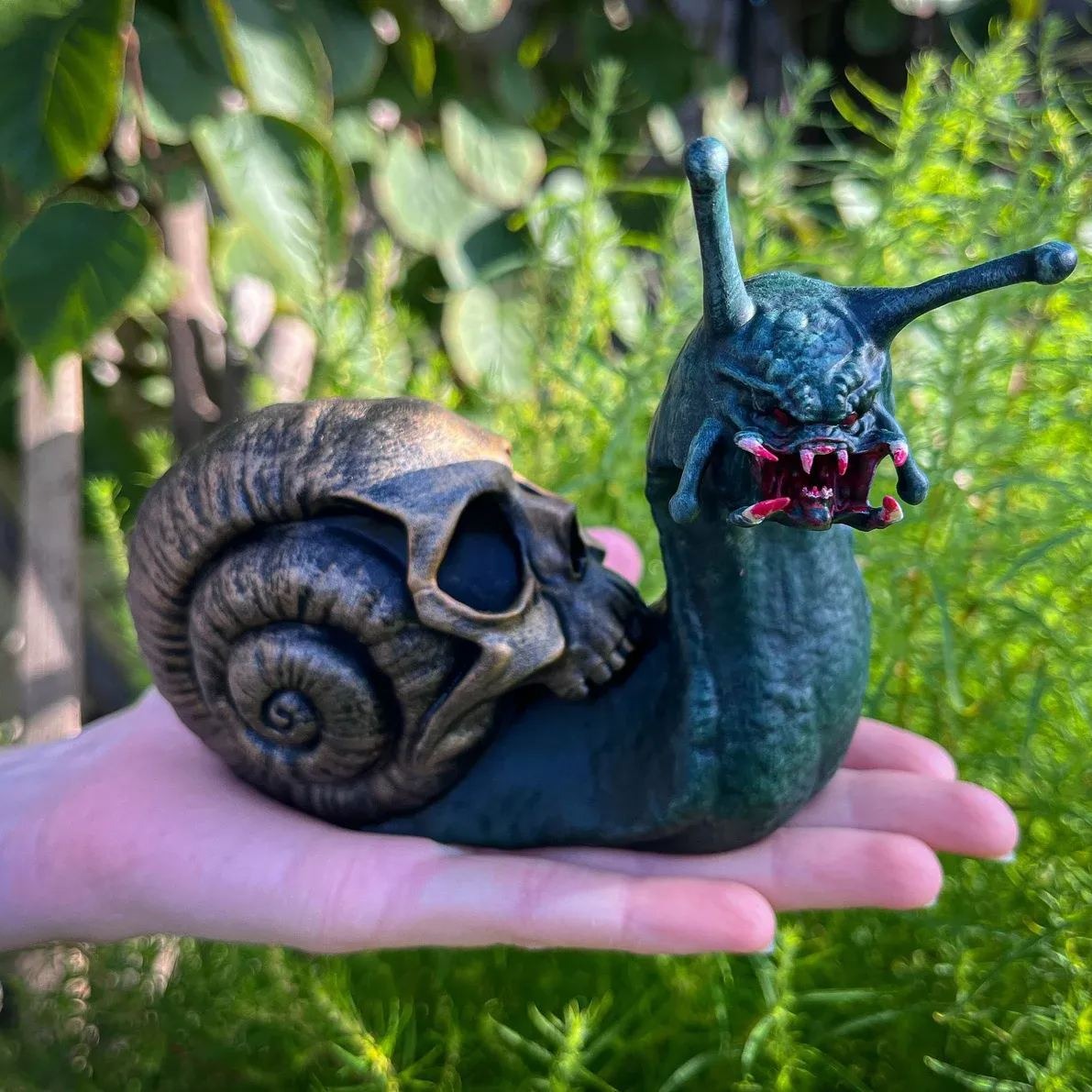 🎃This exquisite snail predator will be a great décor in your house or office, especially if you like gothic, unusual and original things! The details of the design are strikingly detailed, so the sculpture is interesting and special. It looks bloody and dangerous, we are sure it`s exactly you need at Halloween! And this figurine is a must-have addition to autumn holiday decorations.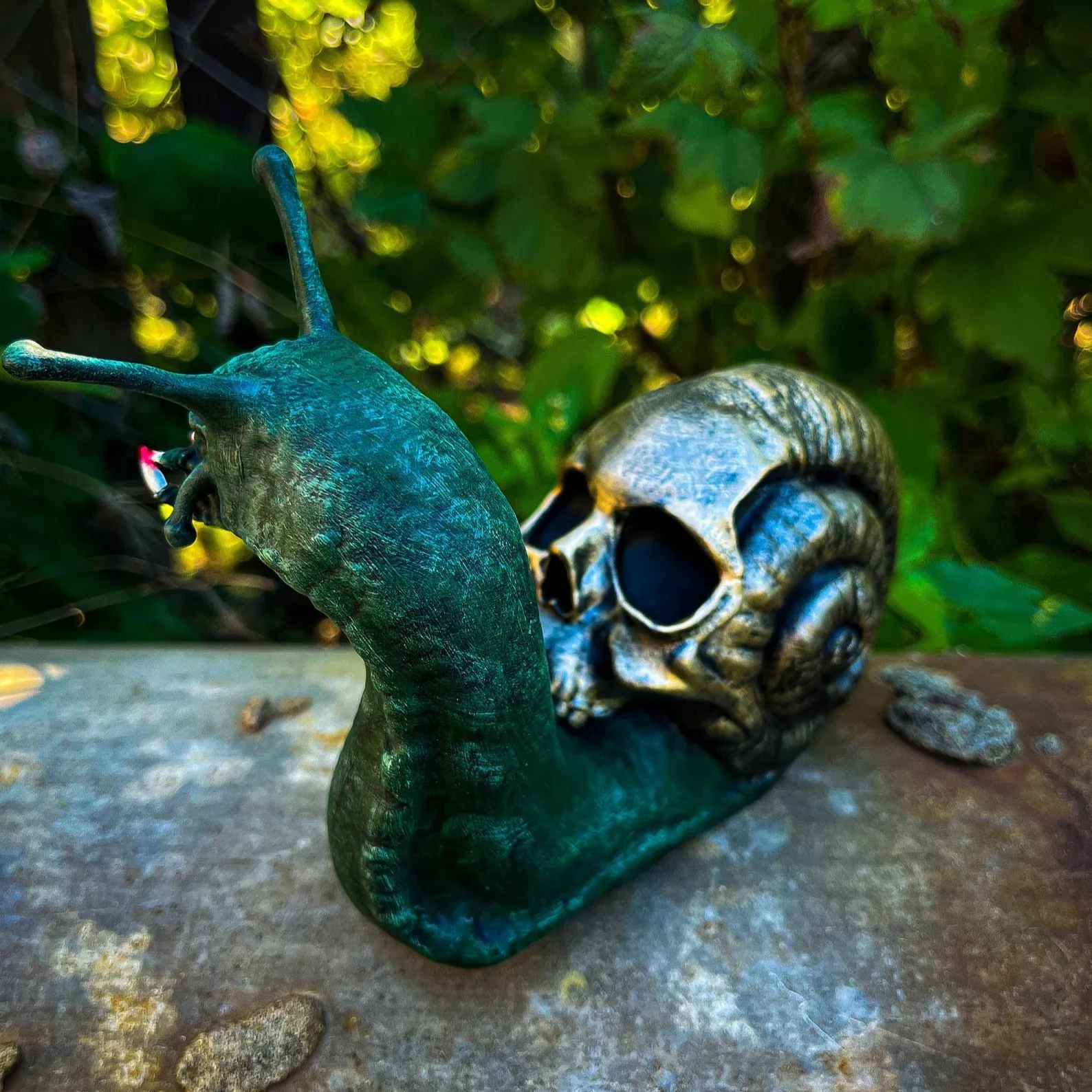 🎃This sculpture was made of high-quality resin. The item was hand painted with acrylic paint. Then we finished it with varnish. It is handmade and hand painted, not manufactured at a factory; because of this, minor imperfections should be expected.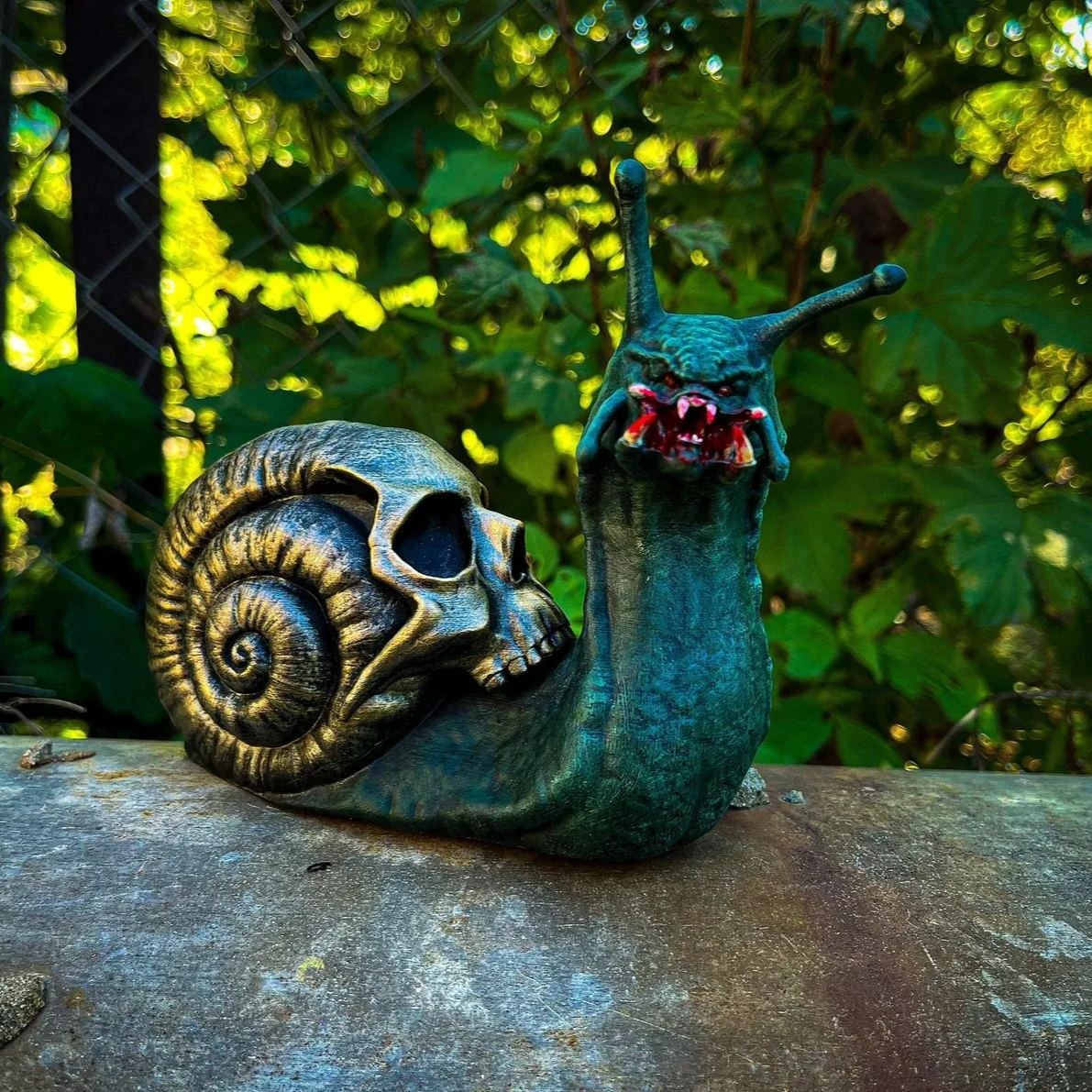 Dimensions: 15 х 12 х 7 cm (6 x 5 x 3 inches)