🍷Not only a drink dispenser but also a beautiful glasses holder and decoration craft.🍻
💥Start your party with this dispenser! Beautiful crafts, convenient, fun and more atmosphere~🎉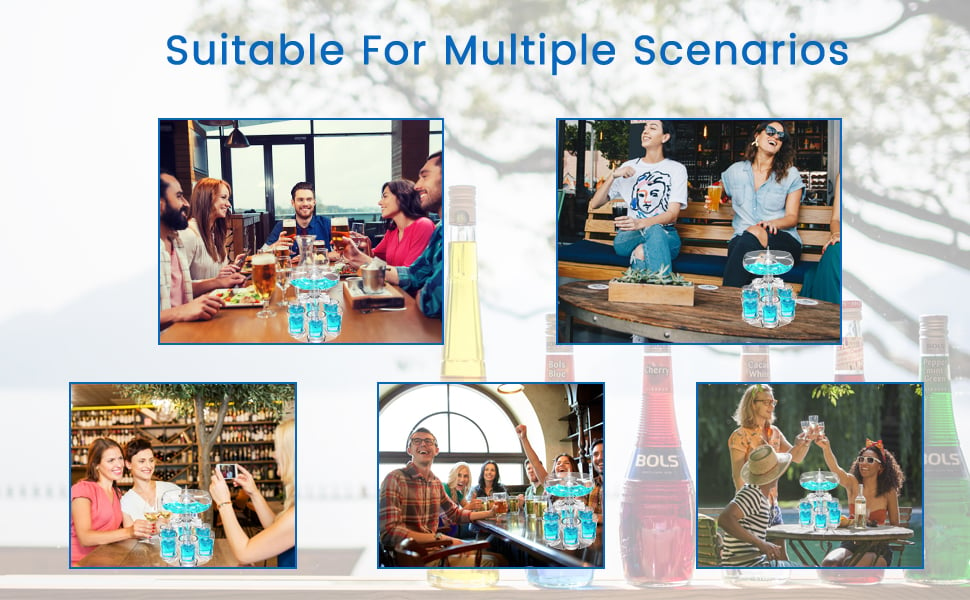 FEATURES
➤【Party Starter】This shot glasses dispenser allows you easily fill up six glasses with your favorite drinks at once, and conveniently share them with your friends or family. It is very cool and funny as the party starts!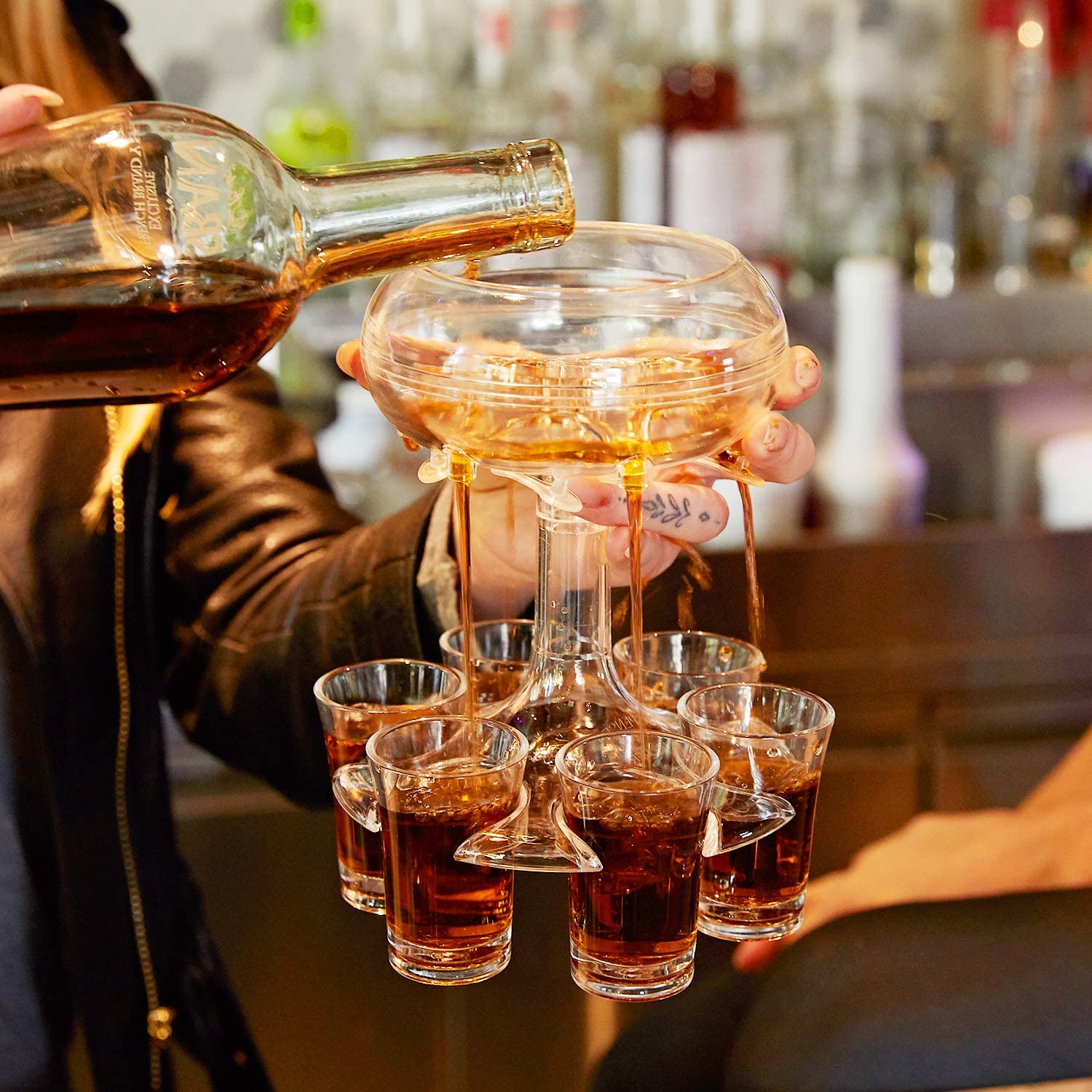 ➤【Perfect Design】Our new dispenser upgrade uses the siphon principle and diversion patterns for more even distribution; added exquisite umbrella and spinning top accessories for more fun.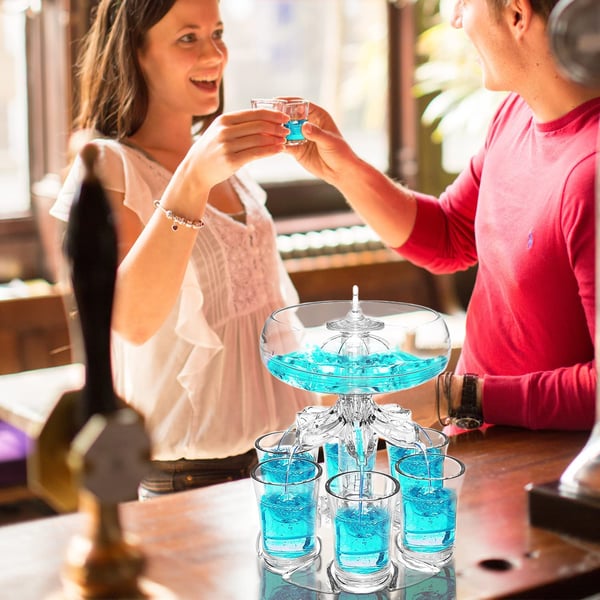 ➤【Materials & Safety】This shot glass dispenser and holder is made of food-grade PMMA Acrylic material to ensure safety and durability, which is high-clear and not easy to break. It is a convenient and safe restaurant supply that fits most of your favorite drinks such as gin, whiskey, rum, vodka, Jagermeister, tequila, cider, juice, etc.
➤【Quick Pours 6 Shots At Once】The Glass Dispenser with six shots will allow you to easily fill up to six shot glasses at once with your favorite beer &beverage and then hold them up, all in one! This is latest new idea. U will like it !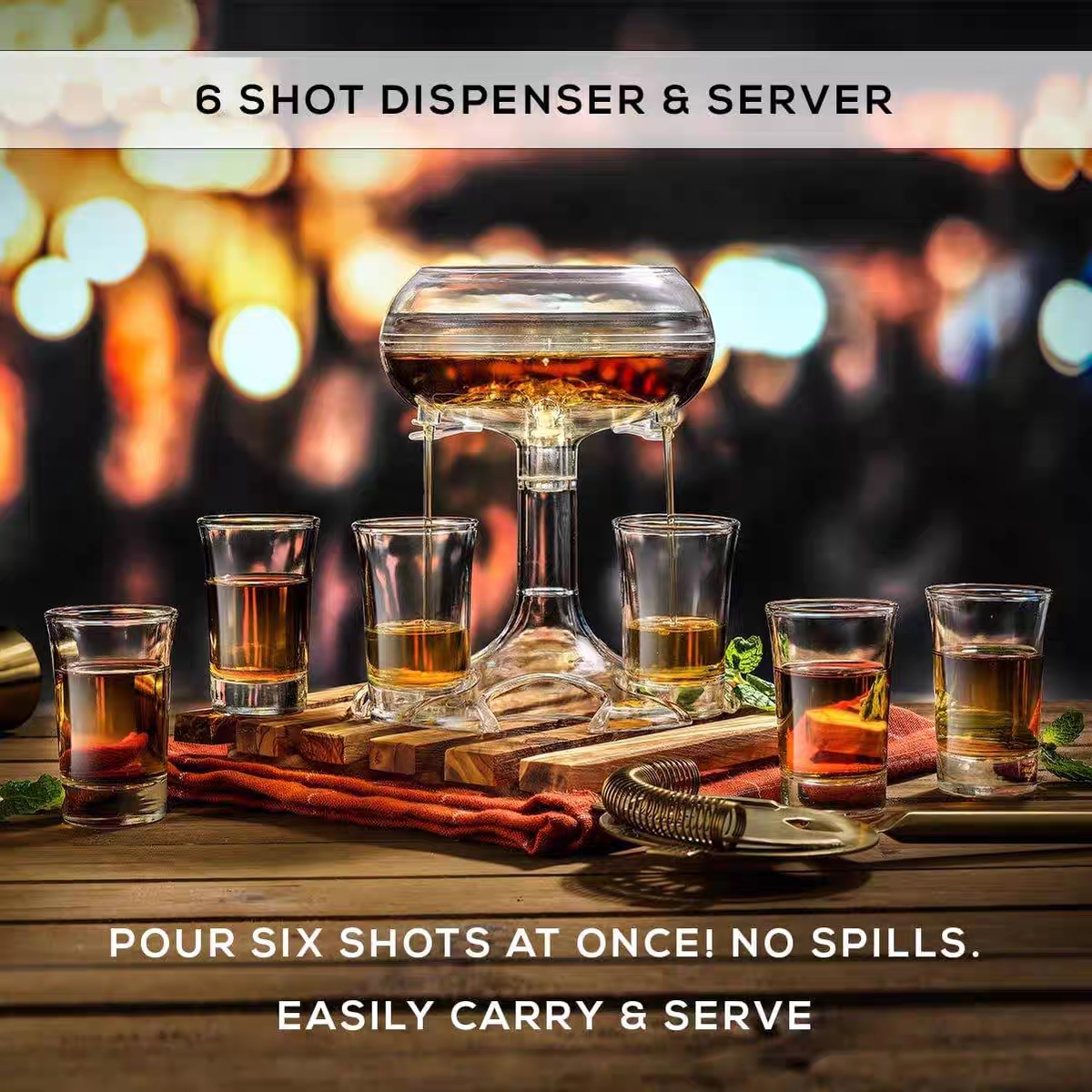 SPECIFICATION
Material: PMMA Acrylic
Diversion Principle: Siphon
Total Weight: 335g
Size: 4.7 x 6.2 x 5.5 inches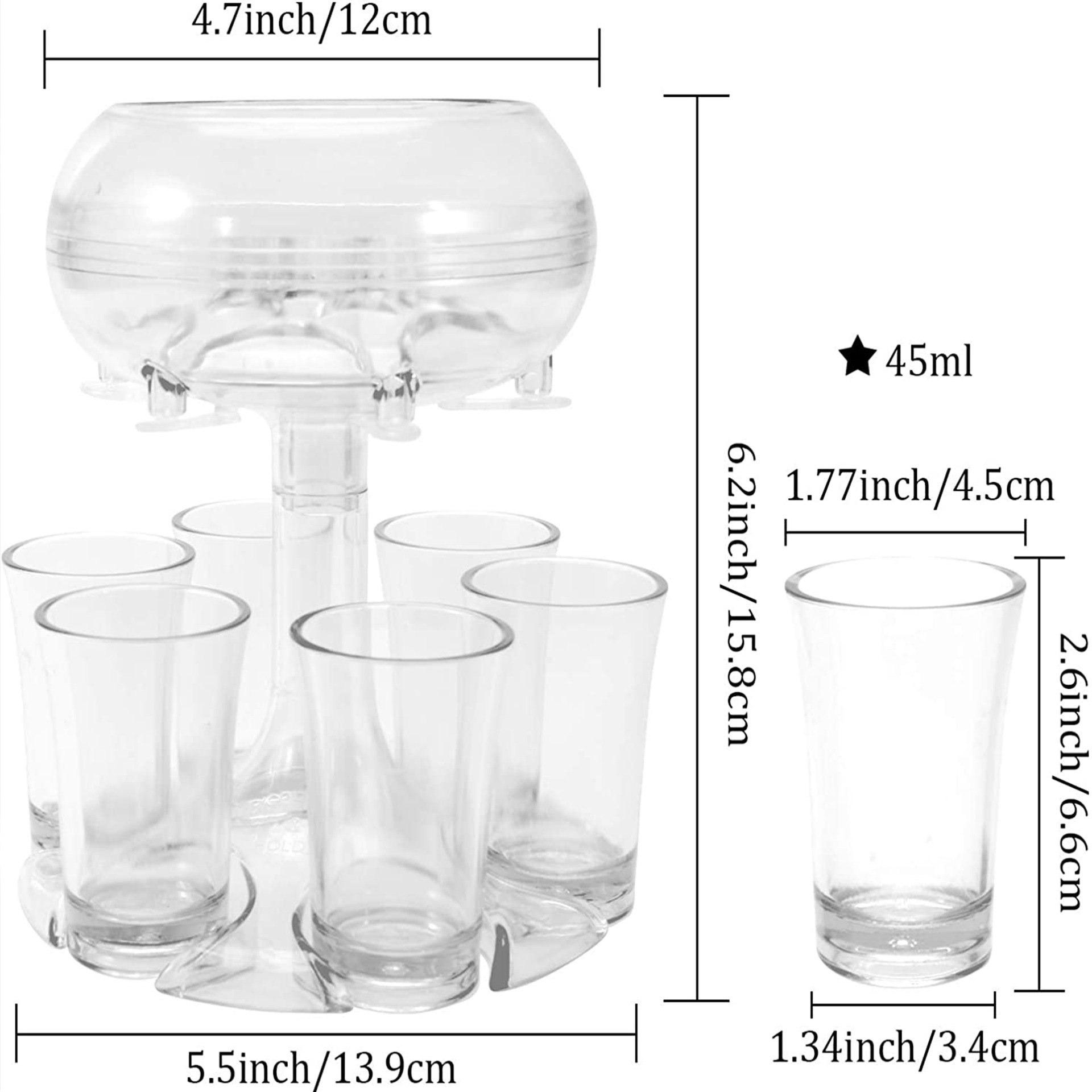 PACKAGE INCLUDES
Shot Glass Dispenser *1
Shot Glasses 45ml *6
Spinning Top Attachment *1
Shunt Umbrella Attachment *1