Everyone needs a happy board to welcome their friends and put them in a happy mood! It's beautiful and funny. Let this unique plate light up your dinner party.And it also is definitely the best gift for dog lovers!!!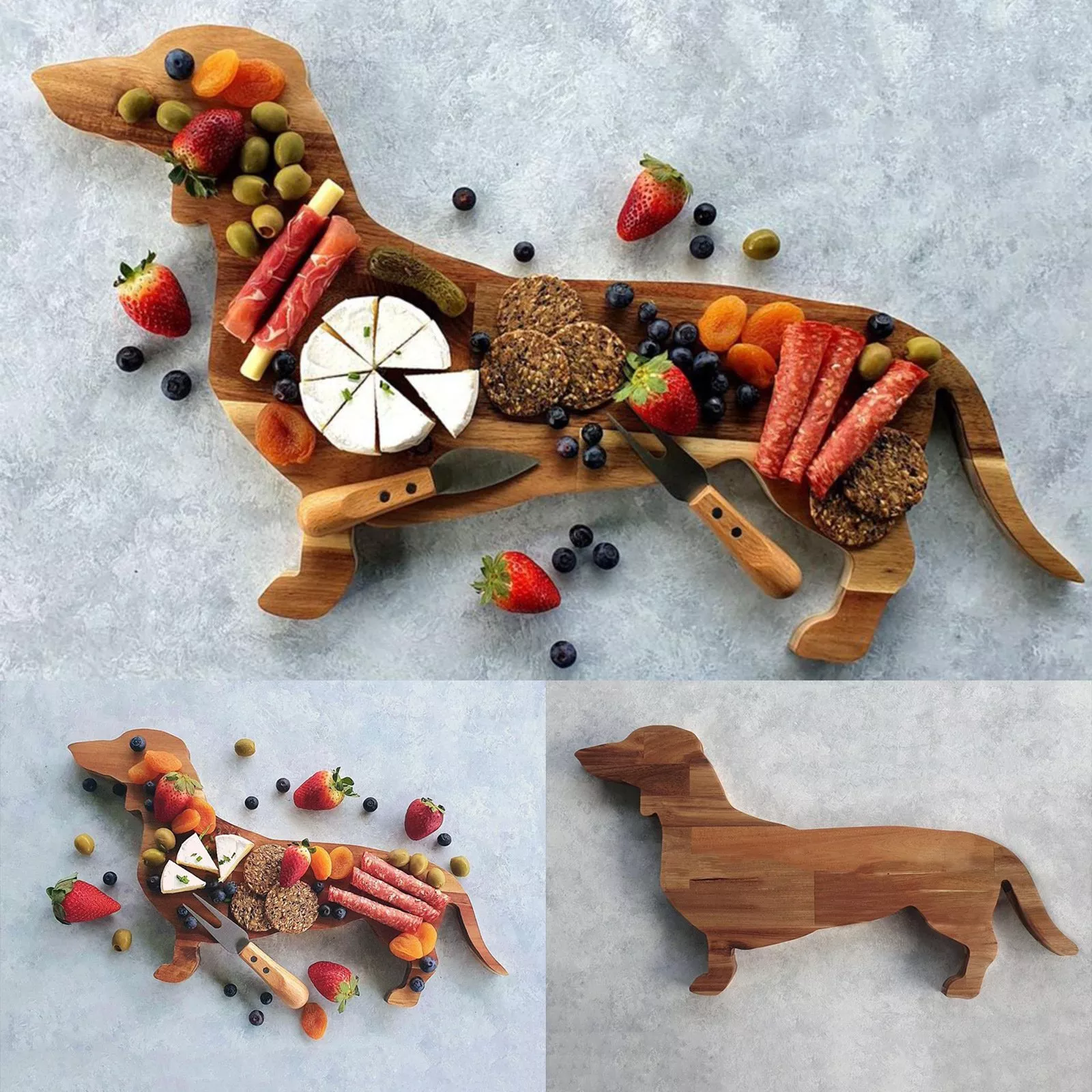 Ideal Cheese Board: Whether you need a charcuterie board or grill set, a tray for a picnic or wine and cheese night, this versatile cheese board will add a touch of sparkle to any gathering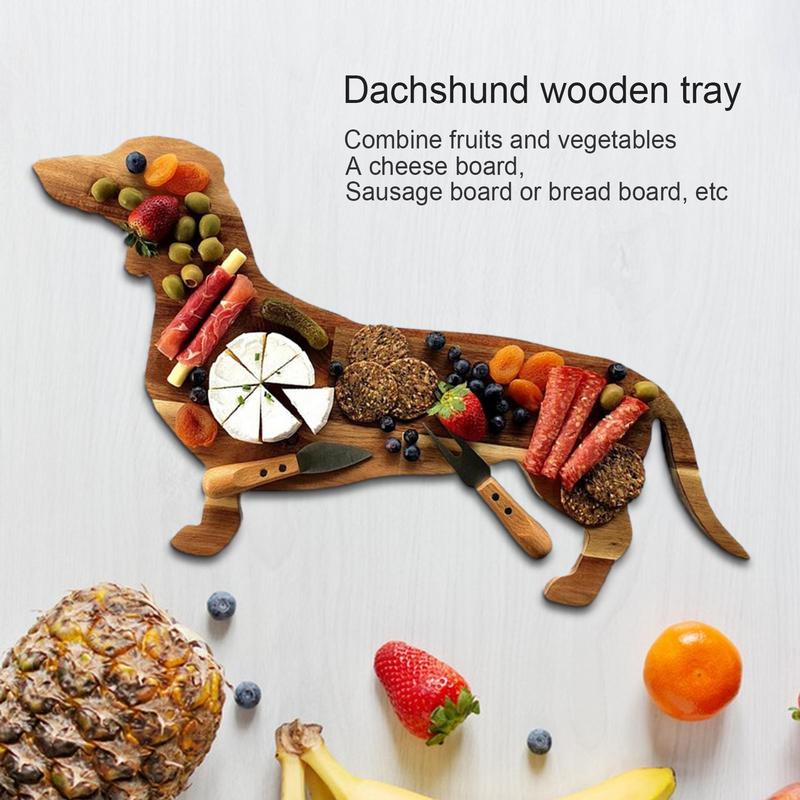 Easy to Clean: Unlike bamboo cheese boards, Green and healthy high-quality pine wood cheese trays won't bend, warp, crack, absorb odors or stain, are suitable for use with food and have a very smooth surface that is very easy to clean.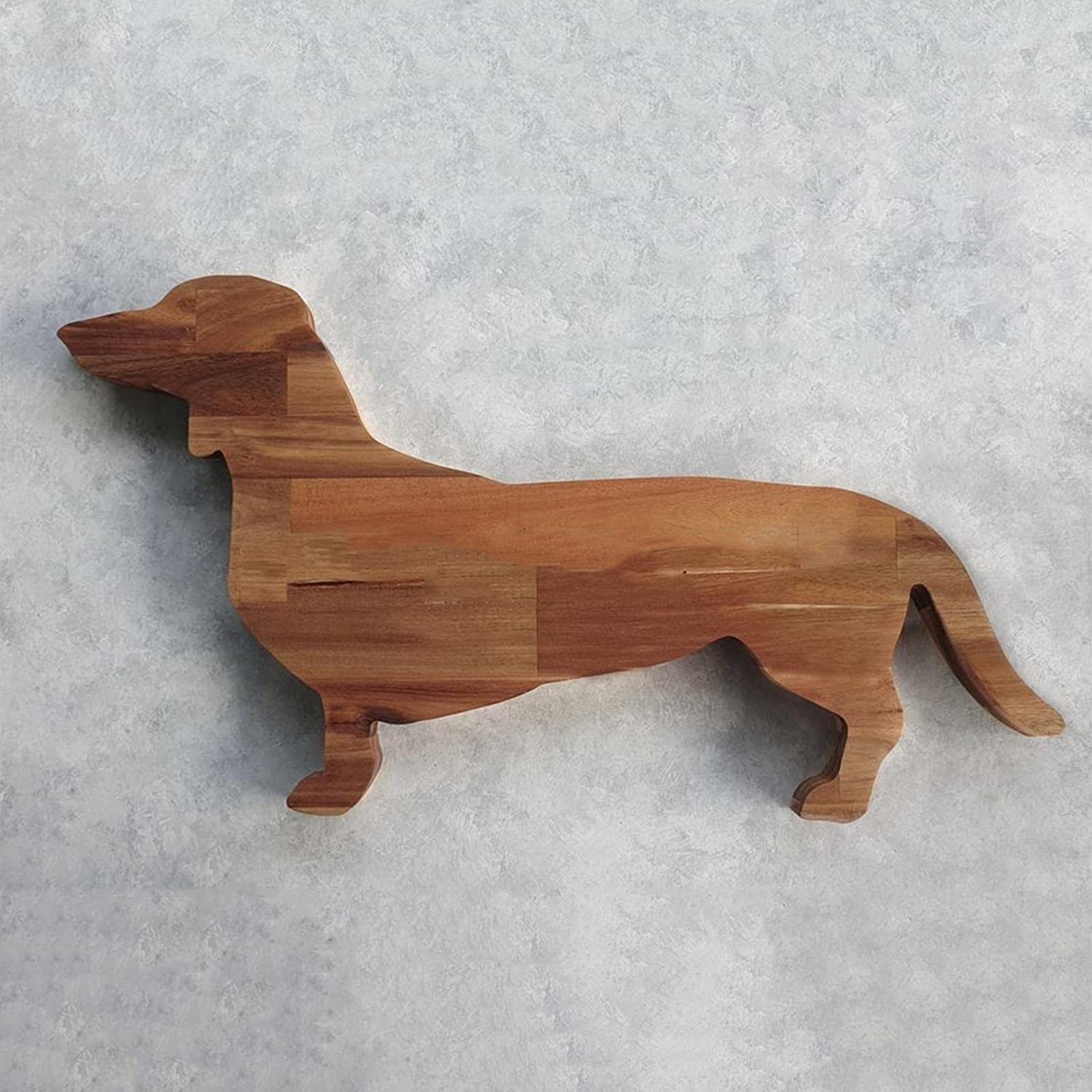 It is Beautiful and Decorative: A dachshund loaded with a delicious dinner as you and your family gather around to raise a glass and celebrate.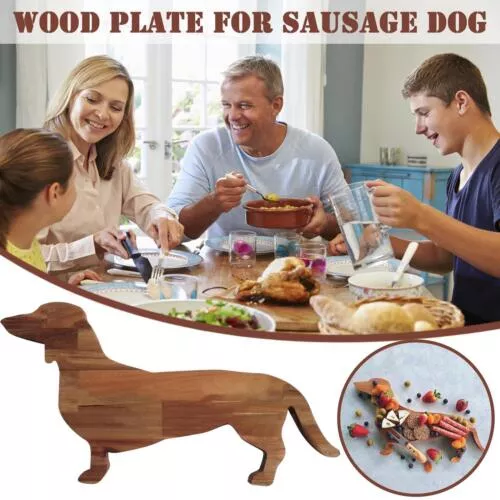 Perfect Gift: This deli board tray can be used as a party plate and tray, these fun aperitif boards are perfect for every occasion, from picnics to parties, creating the perfect home decor.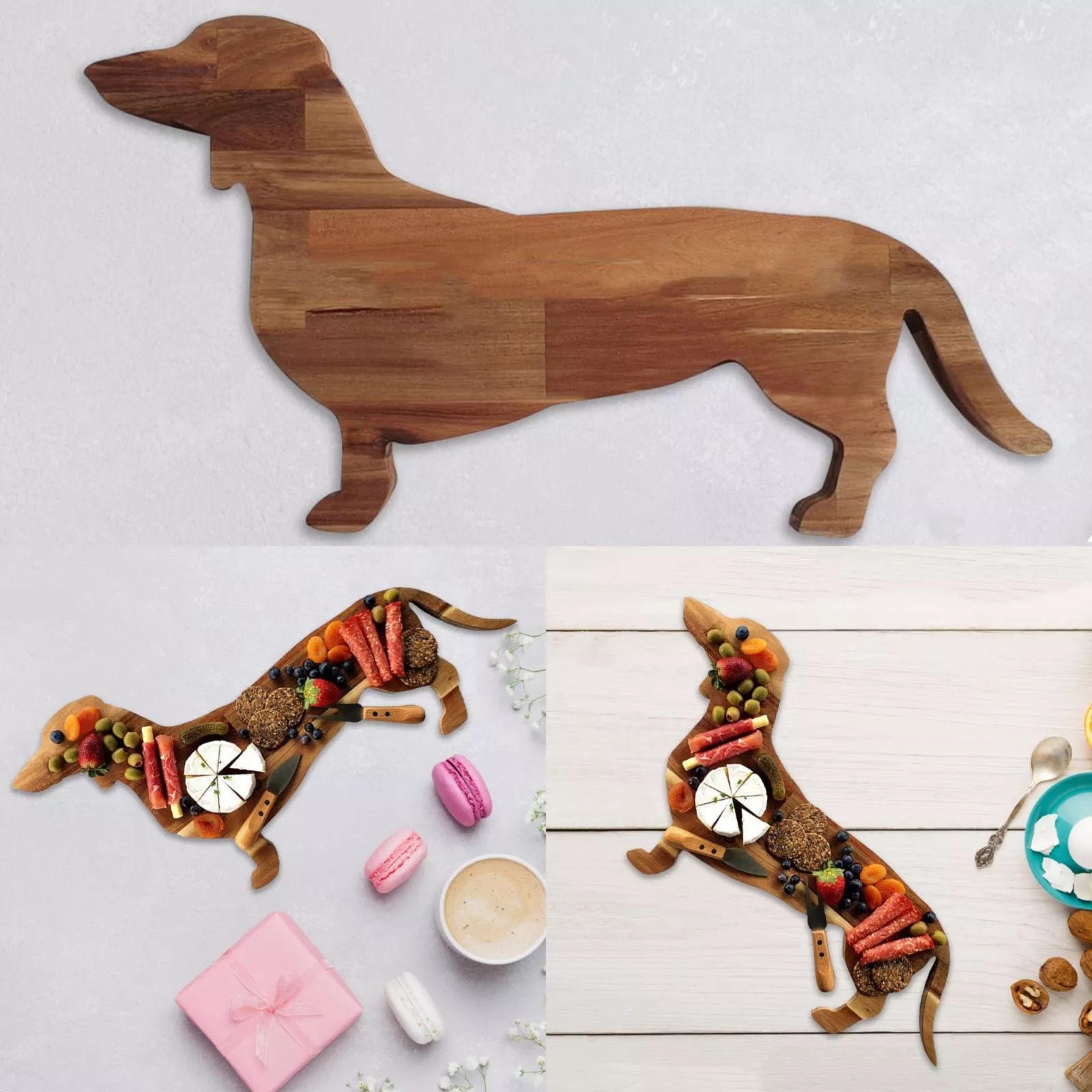 ➤Are you excited to have your own dog-shaped aperitif board and make a dream come true? Are you looking for a funny gift idea to stand out from the crowd? Are you invited to an aperitif dinner?
➤A happy gift for the little who likes to enjoy life and put the little dishes in the board. size:40*22*2cm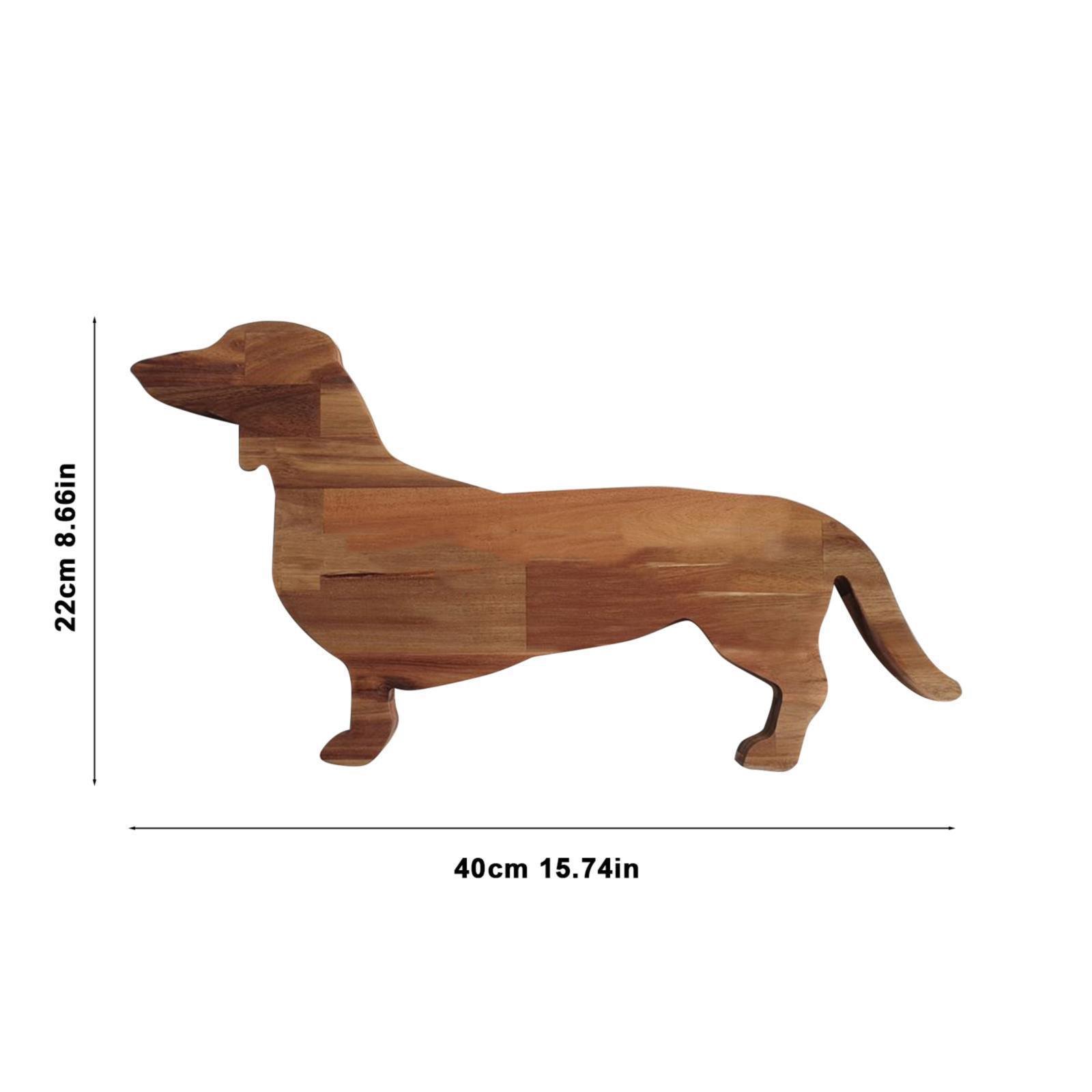 ➤Everyone needs a happy board to welcome their friends in a happy mood!
➤Your wooden aperitif board will stay with you for a long time: a real life companion!
Please note that each piece of wood is unique, and no two items may look the same. The wood grain will be different, and the paint or stain may vary slightly, but you will surely get a beautiful one-of-a-kind piece!