🐕 Animals are not only human's good friends, but also human's family members.🐇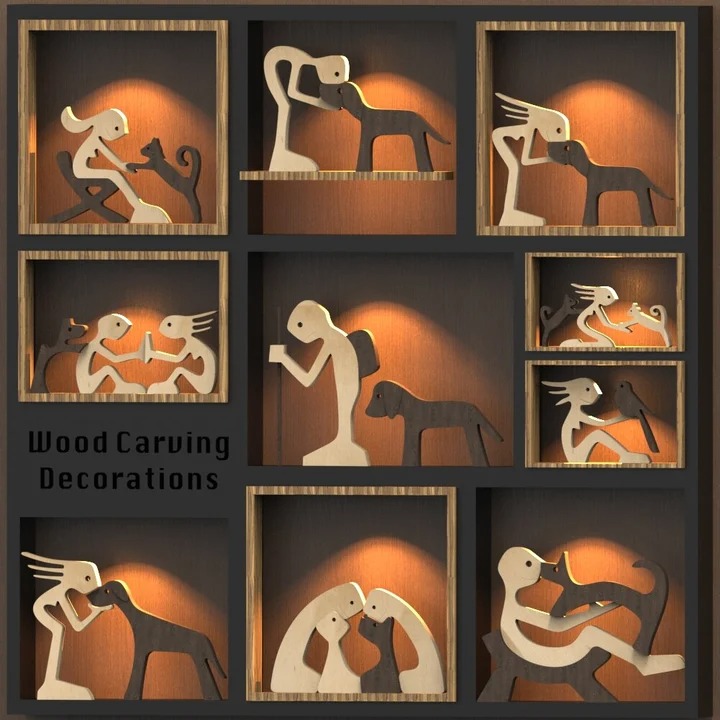 Features:
💝 Creative Design: this wooden statue fully embodies the friendship and love between man and dog, showing a harmonious atmosphere. And also they can be put in different places individually.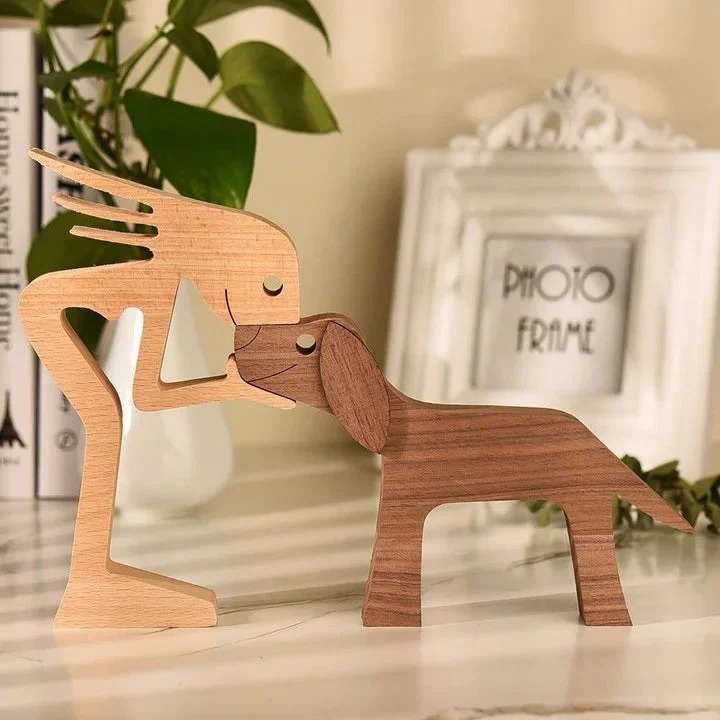 ✨ Materials & Craftsmanship: hand-carved natural solid wood, using exquisite woodcarving craftsmanship, which simply and intuitively shows the feelings between us and the pet
🎁 Gift Idea: this is a perfect gift for your family, friends,colleague, lover or yourself on Birthday, Thanksgiving, Valentine's Day, Father's Day, Mother's Day, graduation ceremony, Wedding anniversary.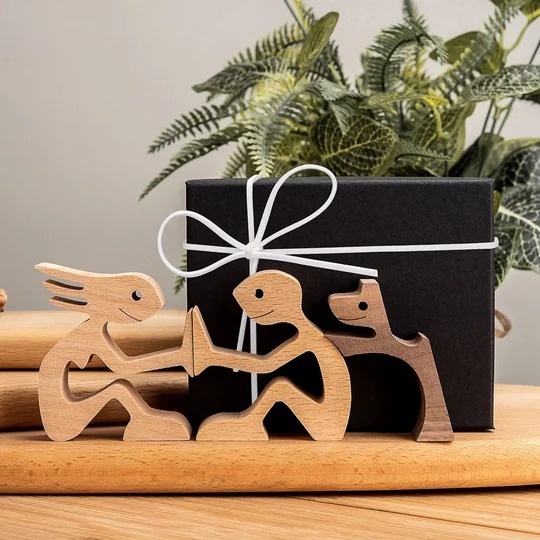 🤗 Expression Of Love For Pets: show your affection for your four-legged pets by having these ornaments around you, Choose your favorite from these lovely design and show others that you value your pets as a family member.
🐕 Attachment With Pets: the most creative way of appreciating your dog's existence is by having these cute wooden dog-carved ornaments in your house. Decorate your shelves and let everyone feel a glimpse of your attachment with your dog.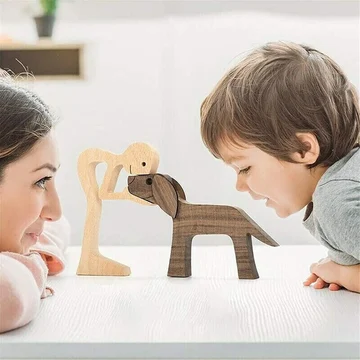 Unique Décor Pieces: add a distinctive and lovely décor feature to your house that will elevate the whole vibe around it. These are perfect for your workstation, living room shelves, or TV consoles.

👫 Decor For Love: woodcarving decorations of pet dog family, our wooden dogs and characters symbolize family or friendship. They can also be used as souvenirs or presented to those with a spirit of friendship.

Material: Beech
Feature: Unfinished, unpainted woodcraft decoration, solid and powerful.
Weight: 100g
Package include: