🔥🔥🔥This is a fantastic thing for use and a nice gift for travelers, hunters, and everybody who likes nature.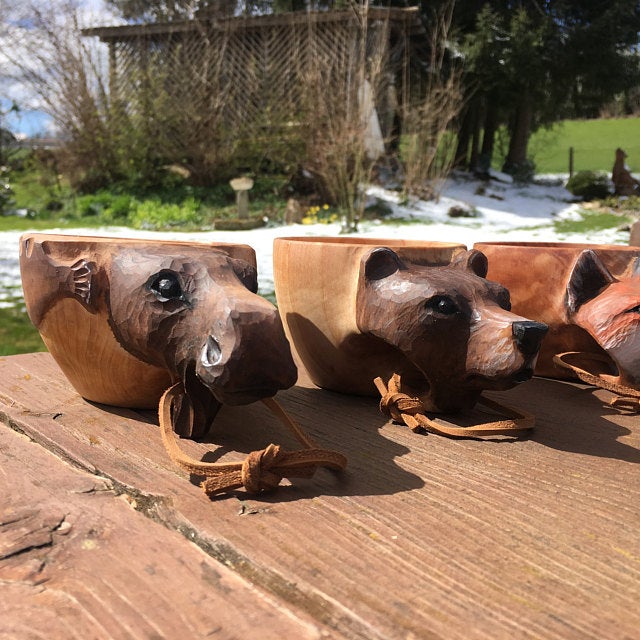 Kuksa or Guksi is the traditional handmade wooden cup from the North. This is original, practical, and ecological.
🐻WOOD CAMP MUG
100% natural rubber wood material camping cup, completely sustainable, BPA-free. Hand-polished by excellent craftsmen, each product has a unique wood grain, which is very unique and interesting. When used, it has a fresh and natural breath.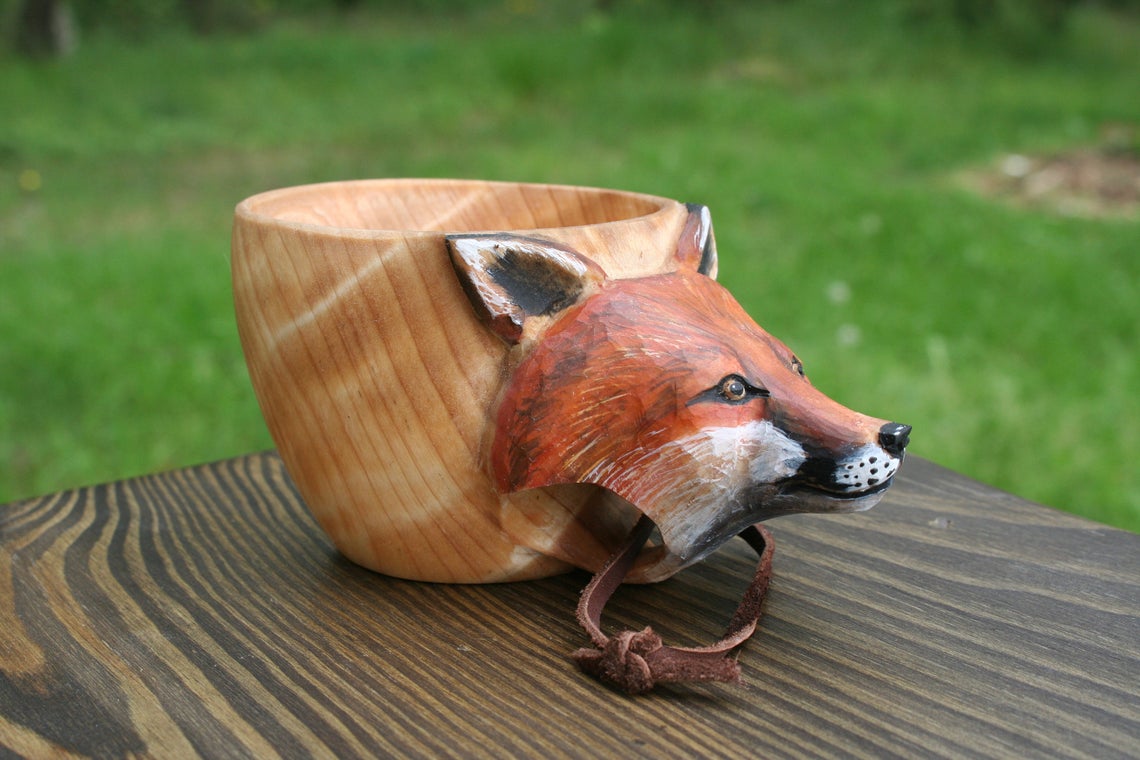 🐻LARGE CAPACITY
Portable wooden drinking cup with a capacity of 200 ml (6.83 oz) and mouth diameter of 3.5 inches, suitable for use anywhere. suitable for wine, coffee, milk, and tea.Suitable for camping, hiking, survival, campfire, and daily life use.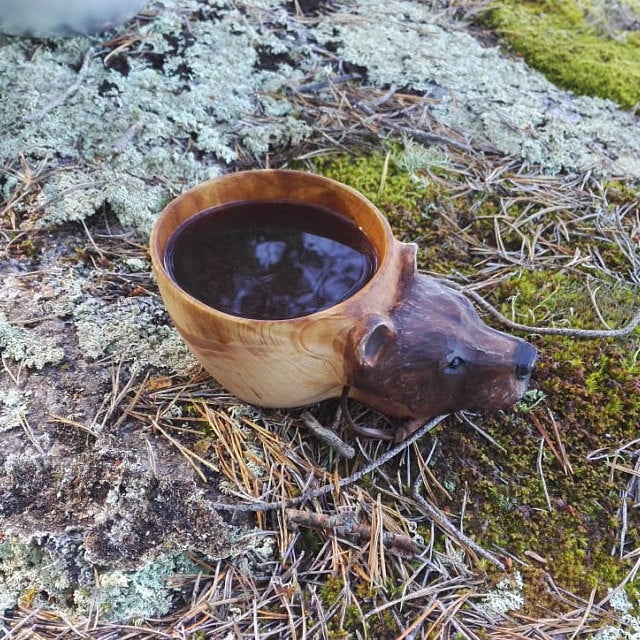 🐻HANGING DESIGN
With 1 fixing hole and leather rope, it is easy to carry, and it can be directly tied to the waist or backpack. Easy to store and store, after use, it can be hung directly in the kitchen.
🐻AS GIFT
A Special gift for Christmas, Thanksgiving, parties, birthdays, anniversaries, outdoor sports enthusiasts, and everyone who likes the feel of wood.
Specifications
Handmade
Box size: 150 x100 x 57 mm
Box Material: oak
Kuksa Materials: birch cap
Mug Volume: 200 ml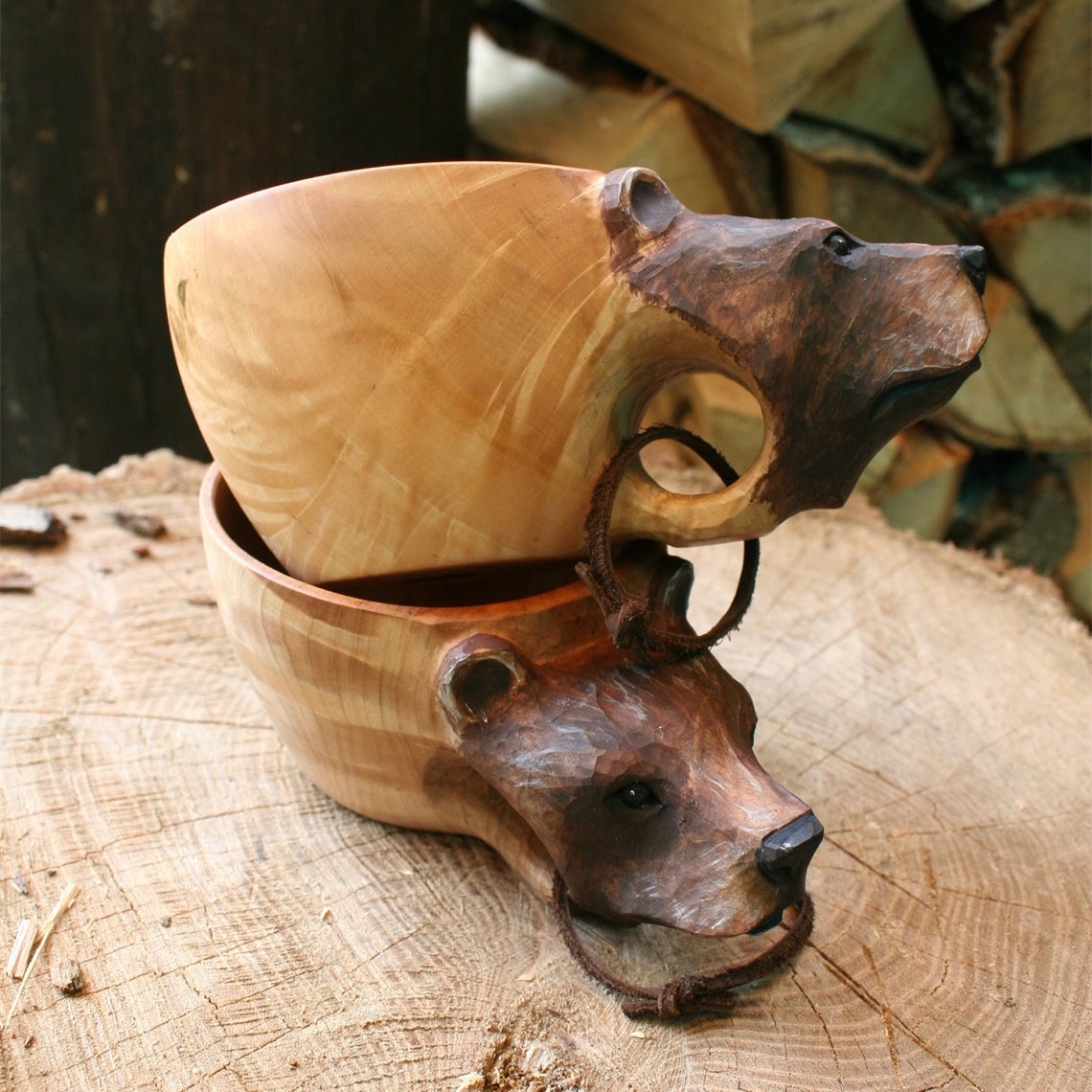 ⭐⭐⭐you are adventurous, you can feel how beautiful and fulfilling the moment you climbed to the top of the mountain. Looking back on the ups and downs on the road, don't forget that there is a Kuksa wooden cup to help you replenish energy and moisture.⭐⭐⭐
Attention!
Please never leave the filled liquid in a mug for a longer time.
Since each of our cups is customized by hand, there are subtle differences between each product, and each one is unique!