Steam Train (degree of difficulty:⭐⭐⭐⭐)
Don't just be a trainspotter, become a train owner! This form of transport has been with us for hundreds of years, but as any fan will tell you, the appeal of trains is far greater than mere transport.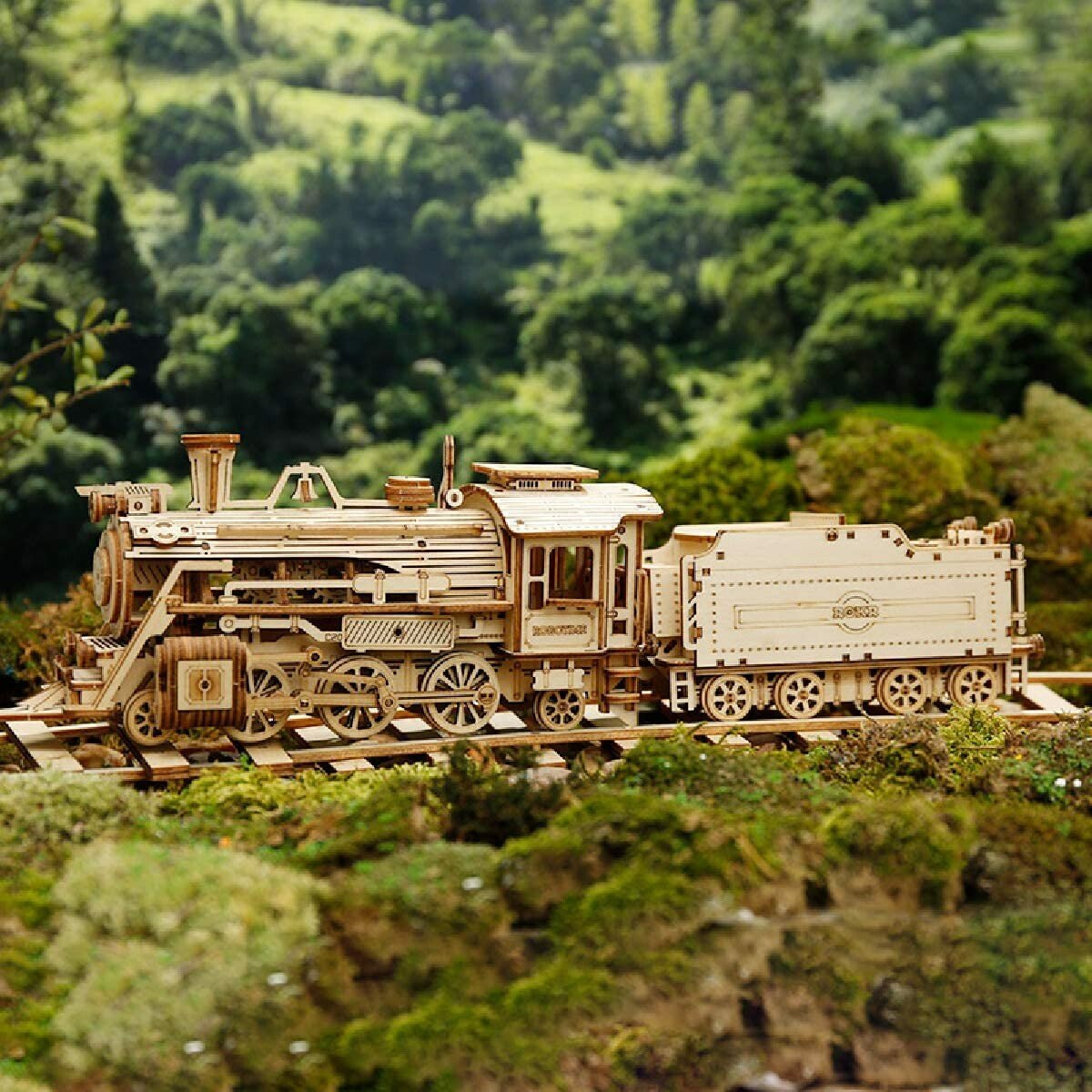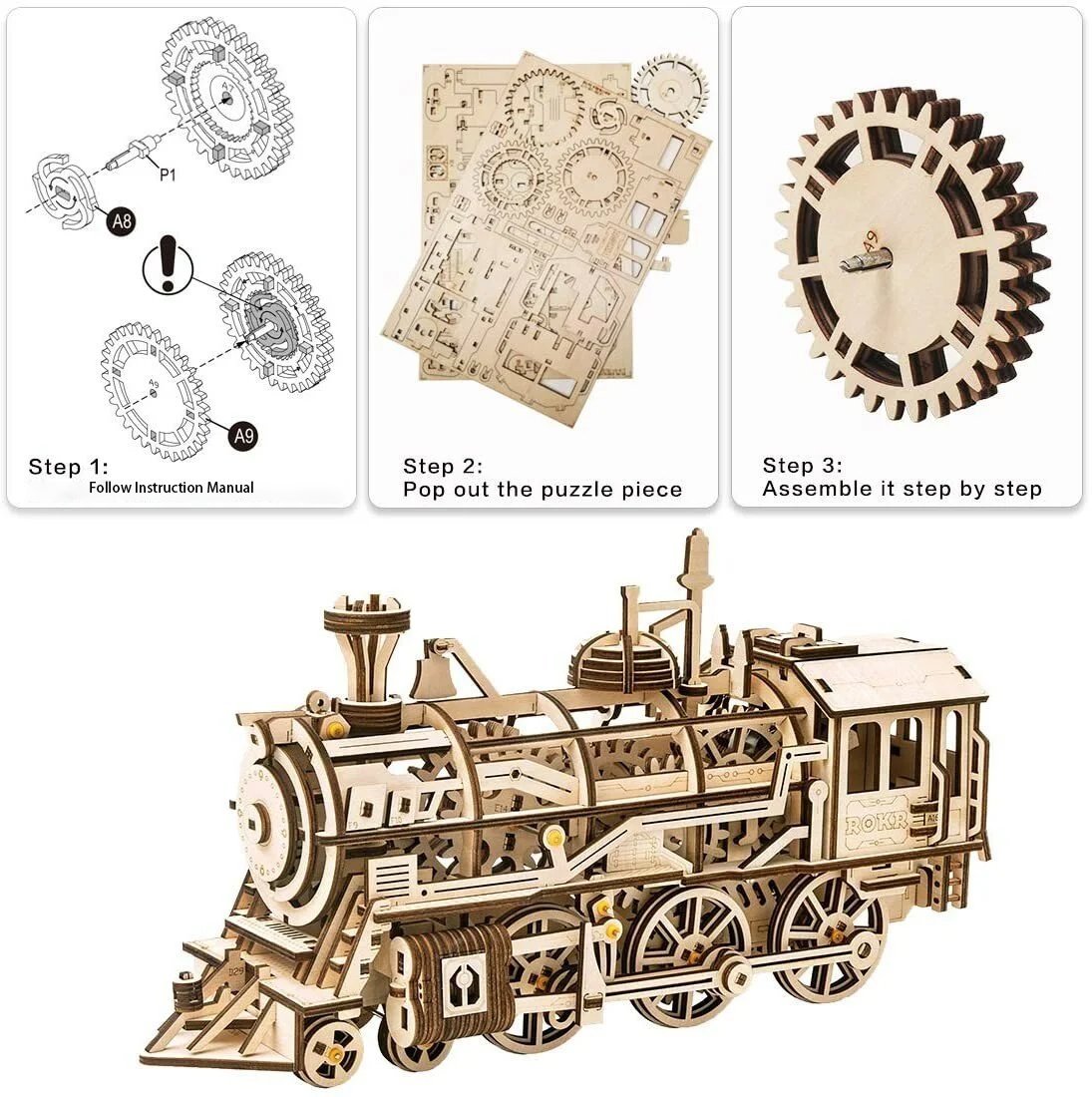 Military Jeep (degree of difficulty:⭐⭐⭐)
High level of realism - From the internal combustion engine, to its cardan shaft and semi-axle shafts, this model is designed with inspiration from an actual military Willys jeep.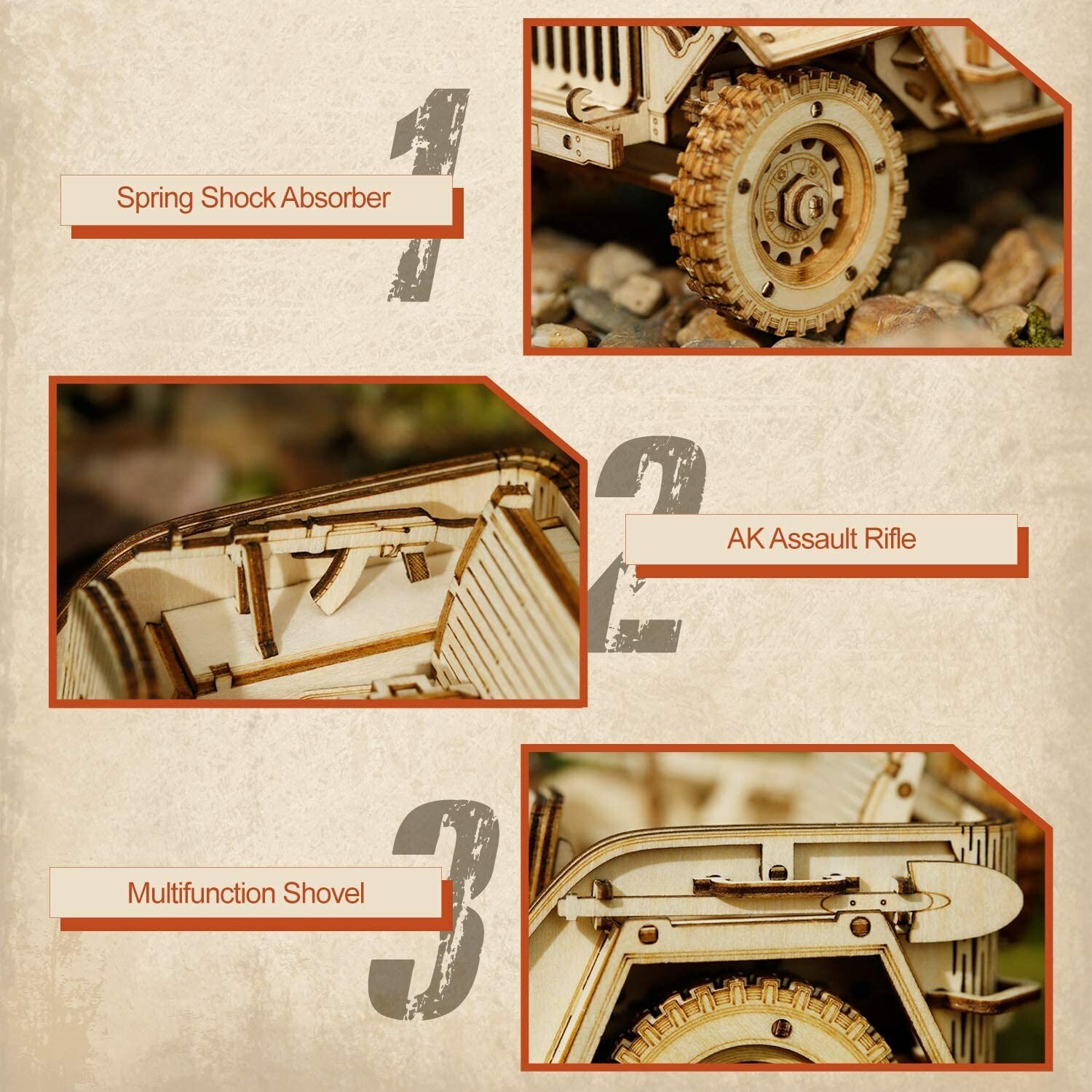 Heavy Duty Truck (degree of difficulty:⭐⭐⭐)
The truck is inspired by road transport trucks dating back to the 19th century. The characteristics of the vehicle at that time were perfectly copied into the miniature model with detailed structure.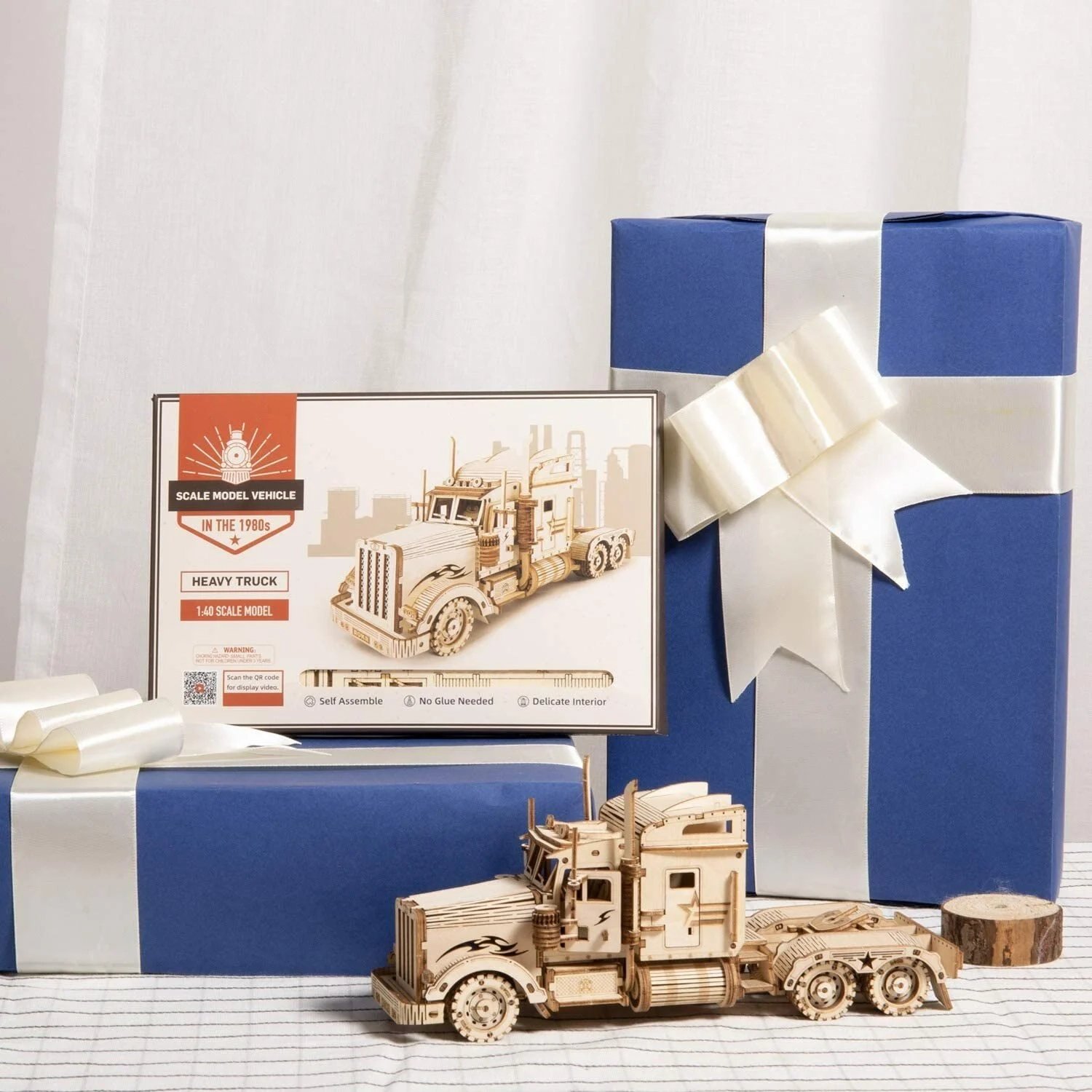 Grand Prix Car (degree of difficulty:⭐⭐)
Let our models lead you to the epic history of the vehicle advancement. What a fascinating thing to see the mechanical miracle coming to life by your own hands.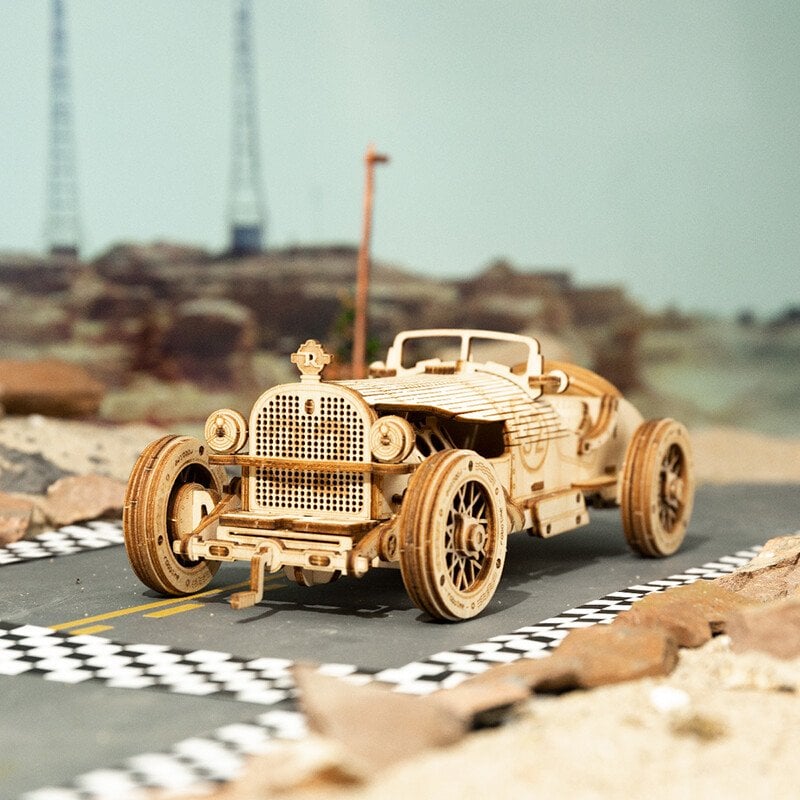 Different from the traditional jigsaw puzzle, there are many reasons why the Wooden Jigsaw Puzzle is a great idea - here are a few of them:
Self-assembly
No glue required
Hand-cranking
Support mix-and-match
Rewarding challenge
Ideal gift and home decor