Create An Atmosphere With The Bright Wooden Decor LED Light!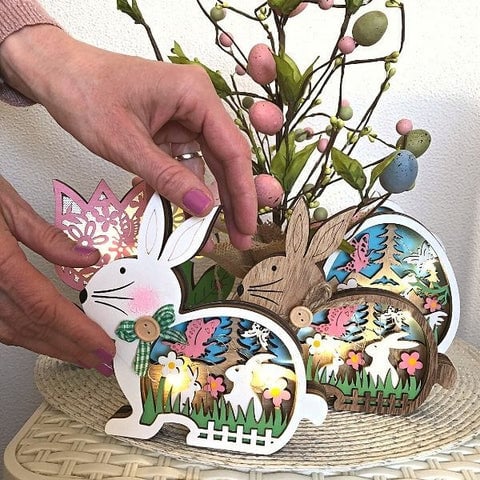 Featuring vibrant colors, shapes, and warm LEDs, these Wooden Decor LED Lights are charming adornments for your home which will add more colors and charms to your space. The adorable design brings the beauty of woodland animals to your home adding to the atmosphere.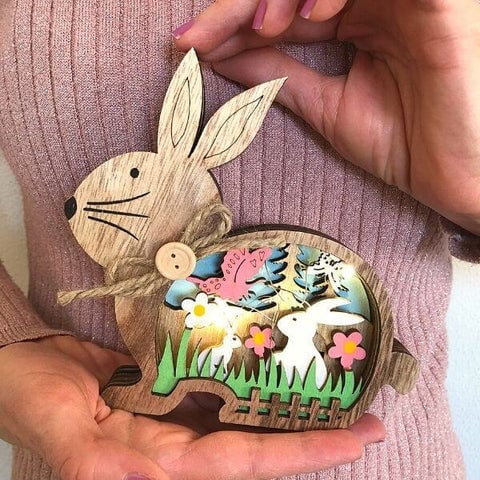 The bunny decoration is an eye-catching decoration that can be given to others or used as an party decoration for your own home. They have warm lights and are powered by button batteries, which can create a warm and comfortable atmosphere on a dark night.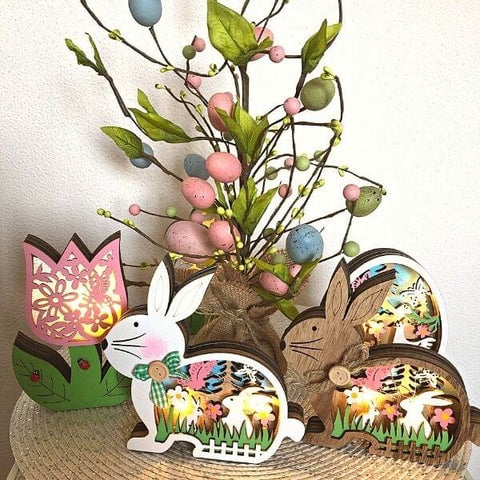 The wooden rabbit ornaments are designed with professional hollow craftsmanship, painted with bright colors, and the photo frame is designed with rabbits, eggs, and flowers, which are exquisite and beautiful. Full of spring touch and will add a sense of vitality, the rich color scheme is in line with the holiday atmosphere.
Key-Benefits:
Create an atmosphere
Cute bunny designs add more festive mood
Increases the beauty of the house in a very beautiful way
Make your room feel warm and vivid
A great collection with a novel design
Package Includes:
1 x Wooden Decor LED Light