💐Green plants are the paintings of the earth green is the best copy of spring. Make your spring embroidery pieces
Make Embroidery Easier - Just cut out the desired pattern from the stick and stitch embroidery paper, soak it in warm water to dissolve the embroidery paper, and let dry for a delicate floral pattern.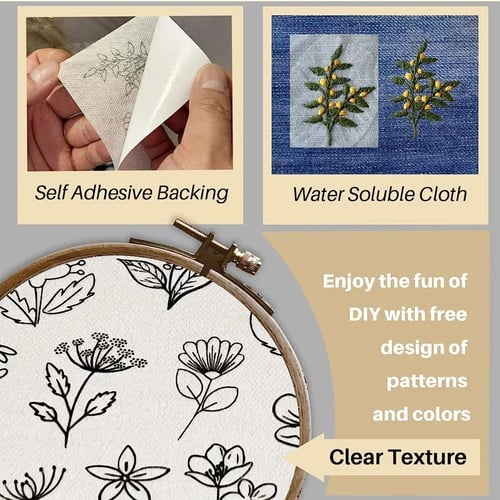 Assorted Styles to Match
These 72-embroidery stabilizers can be mixed and matched, allowing you to use various embroidery stitches and colorful threads to create unique and exquisite designs on your fabric.
They add a delicate and lively touch to your creations, making them a great choice for both beginners and experienced crafters.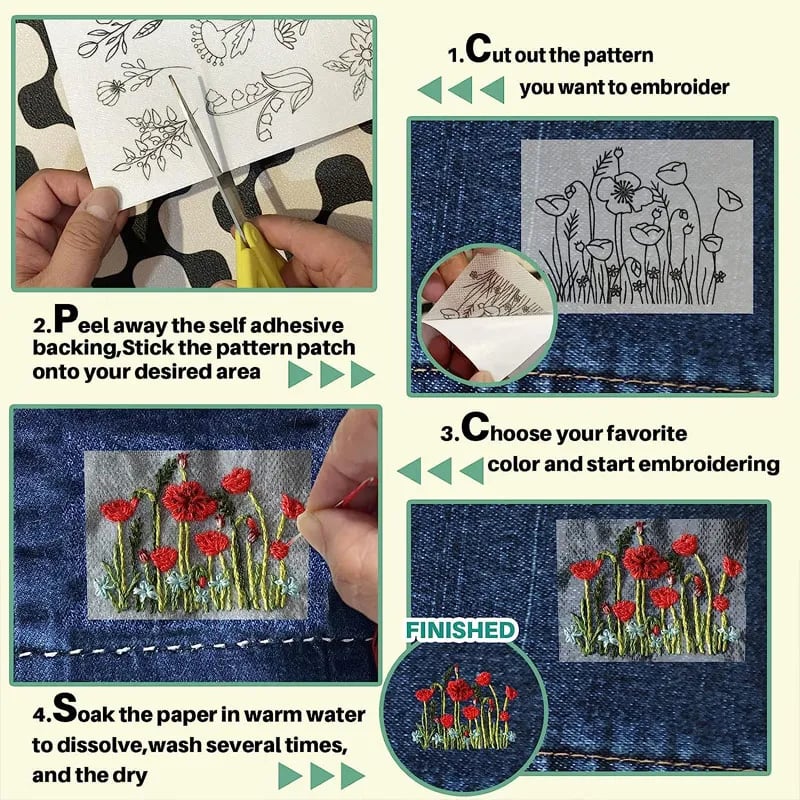 Wide Range of Applications: Stick and stitch stabilizers can be widely used on items such as handbags, shirts, hats, canvas shoes, aprons, towels, cushions, tablecloths, linen, and more.
They can also be used for repairing damaged areas or holes, adding a unique touch to your clothes.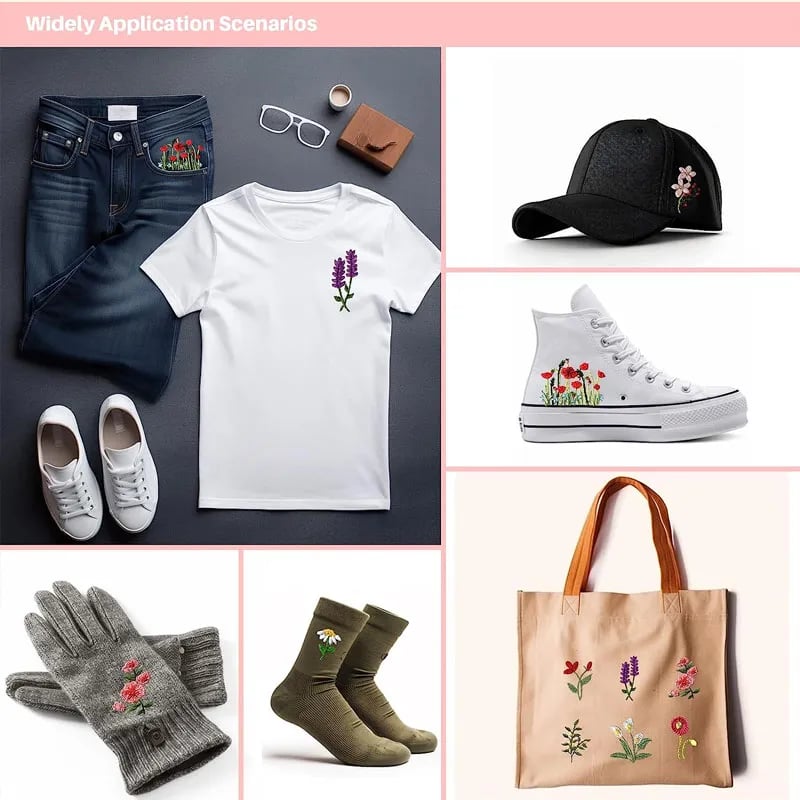 Intimate and non-marking design: Vivid and delicate floral patterns are pre-printed on the water-soluble stabilizer for embroidery, and each pattern can be used as a one-time pattern patch to sew the embroidery pattern onto your fabric without leaving traces and residue.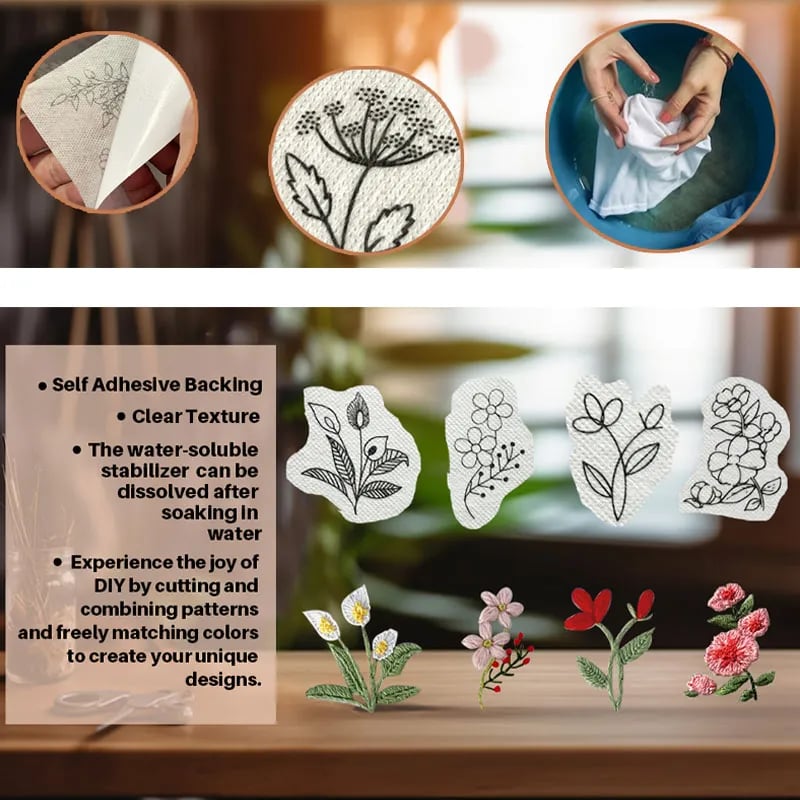 🎁They can be used to practice your stitching techniques or as a fun DIY project. Also a perfect DIY gift for sewing lovers.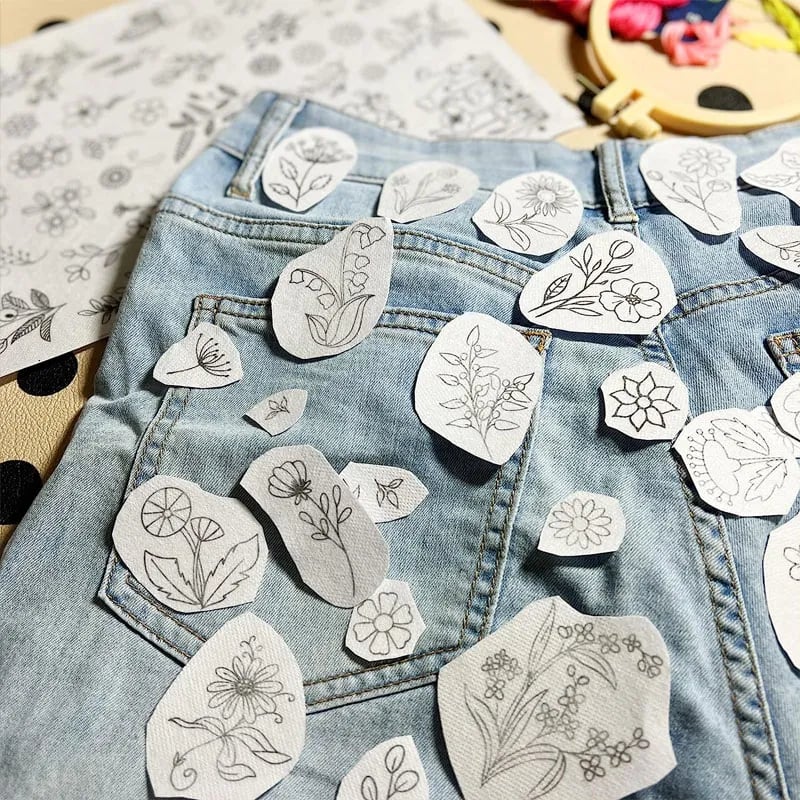 Package includes:
2x A4 size tearaway stabilizer for embroidery