Sweet message Reads:
"When I tell you I love you
I don't say it out of habit
I say it to remid you that
you are the best thing that
has ever happened to me"
❤️"A little piece of you they'll take everywhere they go."❤️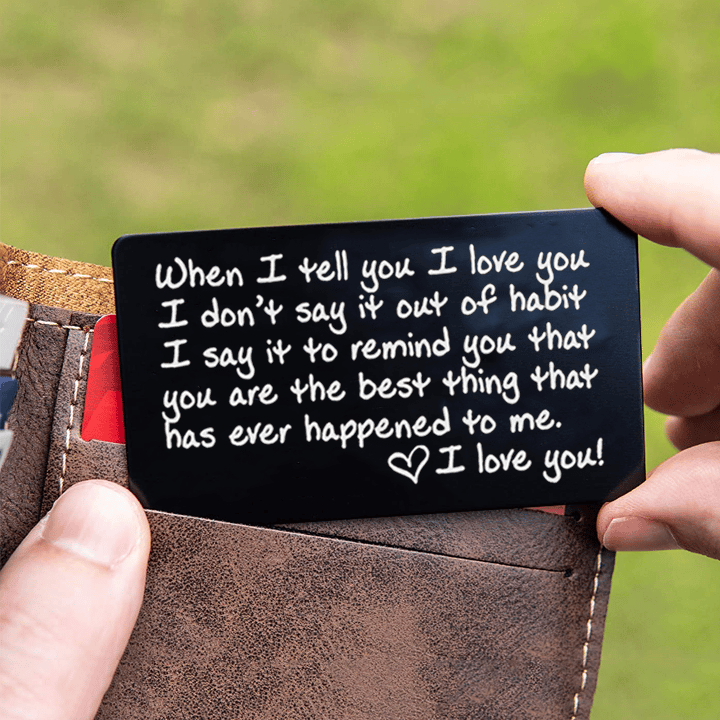 ❤️Make another boring paper card an amazing choice. This permanently portrayed aluminum wallet card will bring him permanent memories, allowing him to take it with him anytime, anywhere!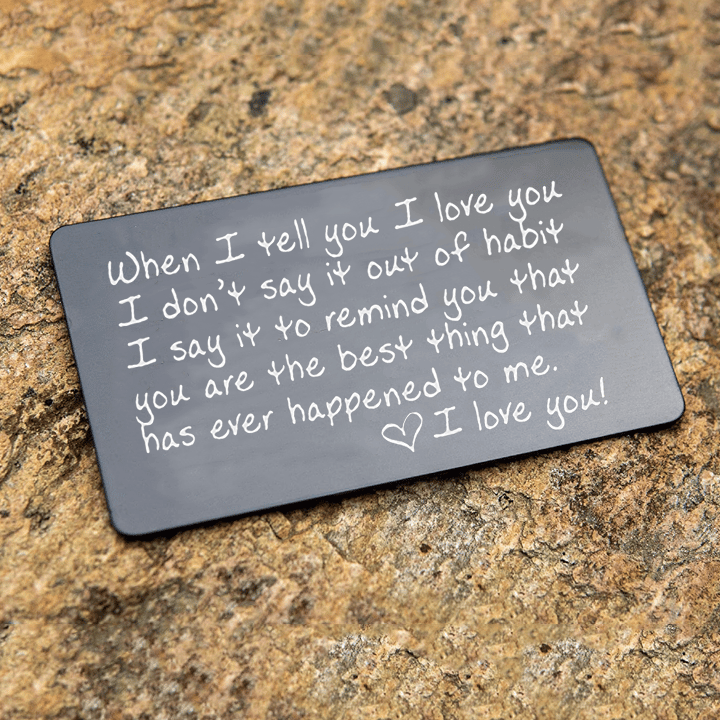 Mini aluminum wallet card details:
👉He will carry it every day! It fits any wallet perfectly! 3.5 inches x 2 inches (credit card size)
👉 Thin and strong metal .050 inches. It won't bend, it will jump in his wallet, but it still looks brand new!
👉Use an industry-leading laser engraving machine for permanent etching. The etching will never fade or scrape off!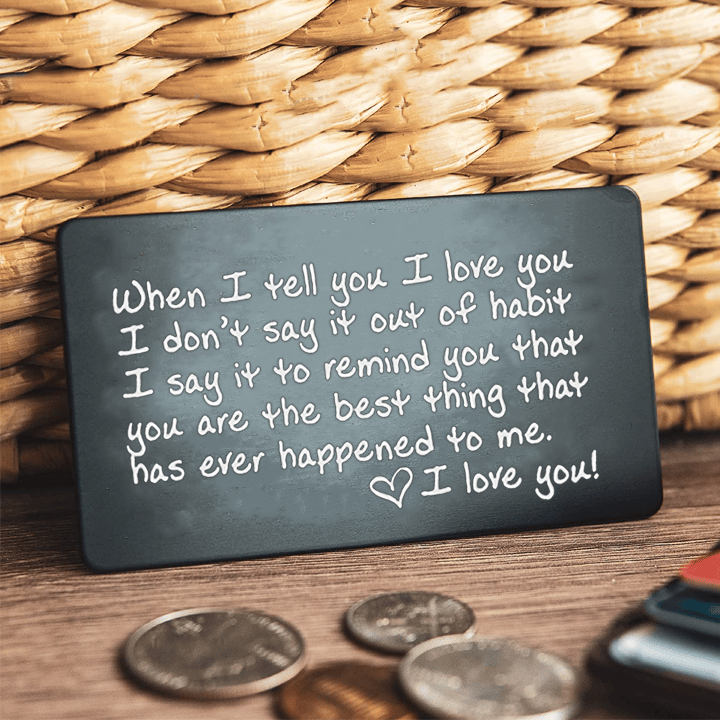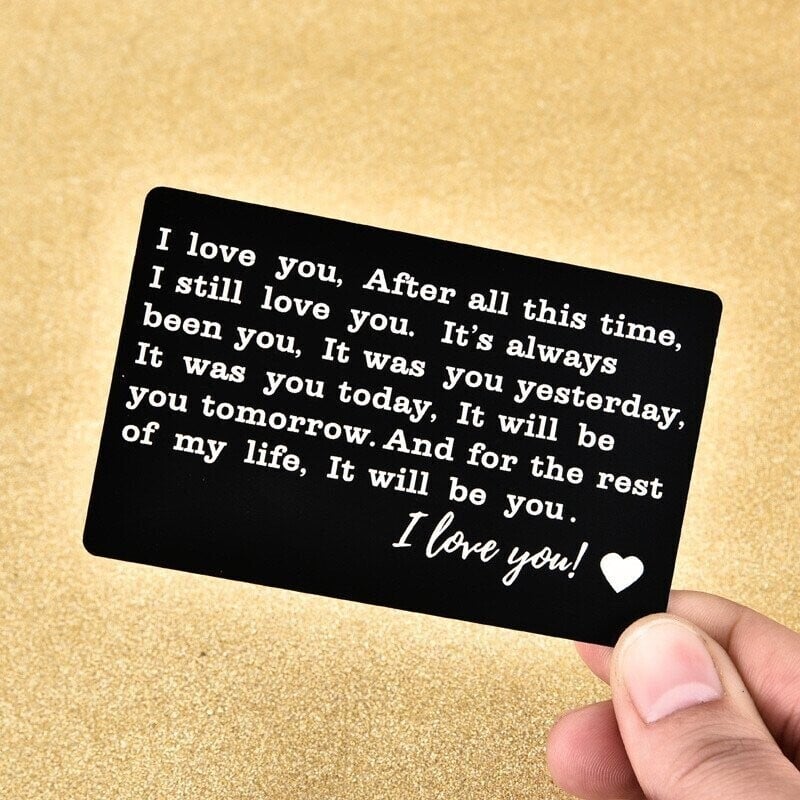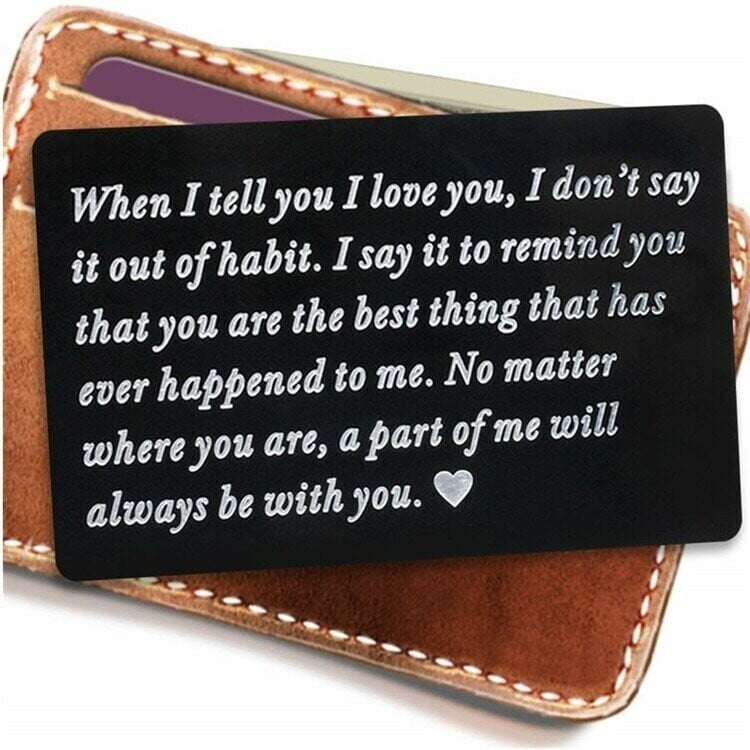 ❤️These super beautiful cards are one of the cutest ways to say "I love you". Will please them in a permanent way!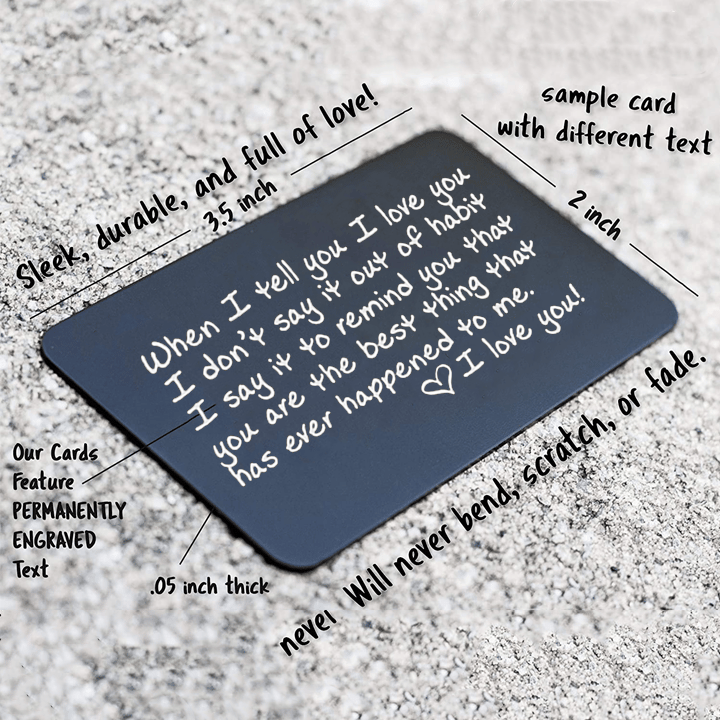 ❤️Give them a mini love note and guarantee a smile on your lover's face! One of the best husband gifts, because it is a unique personal gift! It is suitable as a gift for Valentine's Day, wedding, and anniversary.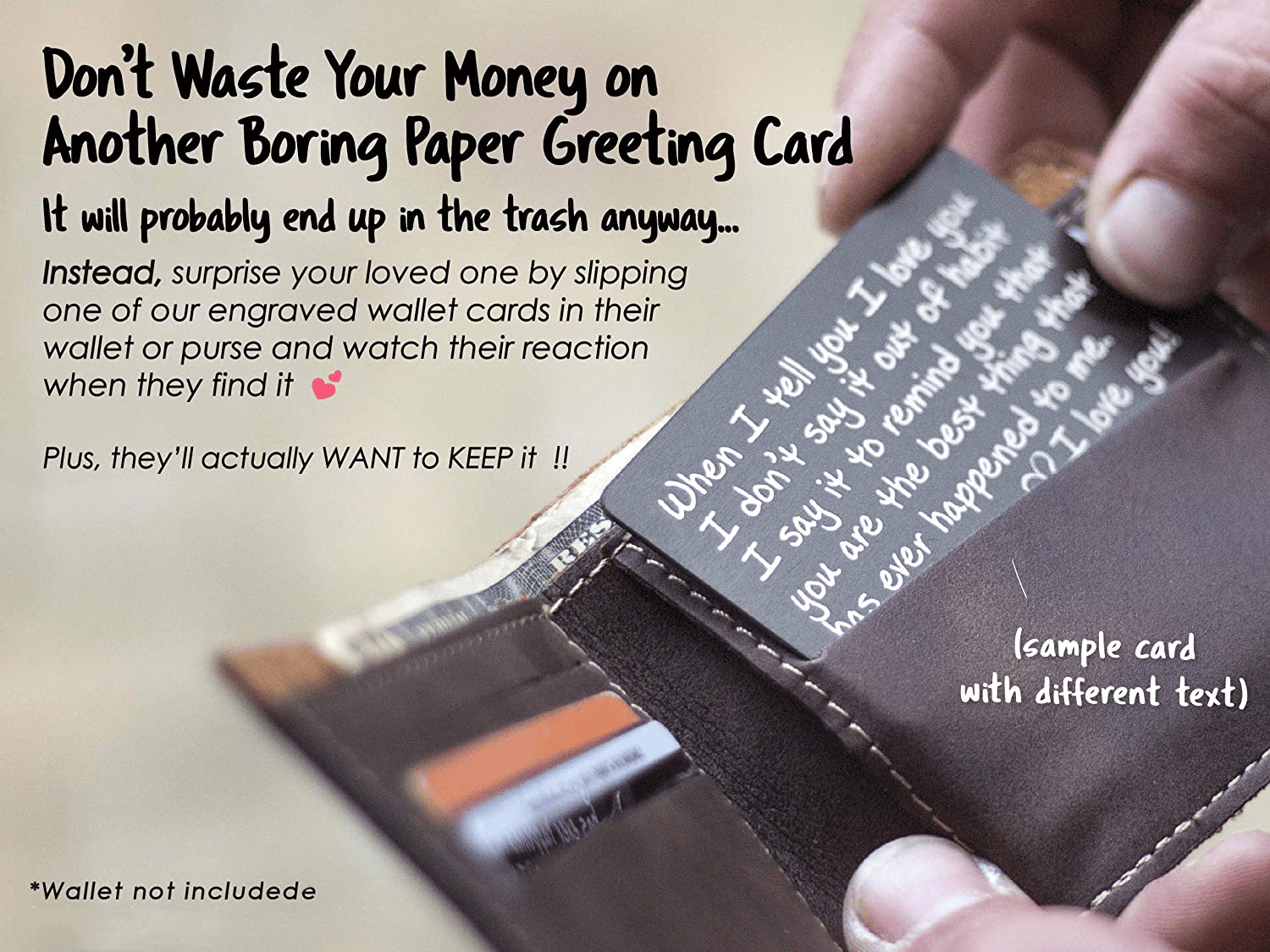 Package includes: Valentine's Day Gift-Mini Laser Engraved Wallet Card*1, Sunflower Gift Box*1