DECORATE YOUR LIFE
Vintage record coasters bring you elegant, noble, high-quality home accessories, drink coffee at work, you will have a better mood looking at these coasters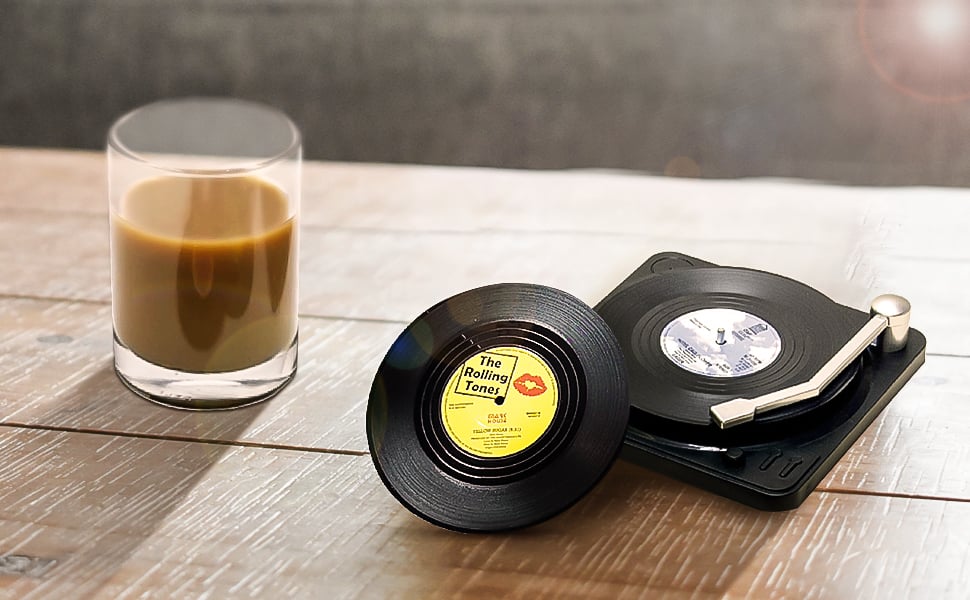 Protect your desktop
The coaster can place your favorite coffee cup, glass or beer, effectively protecting your desktop. Record coasters are the perfect decoration for any 70's 80's 90's 00's party!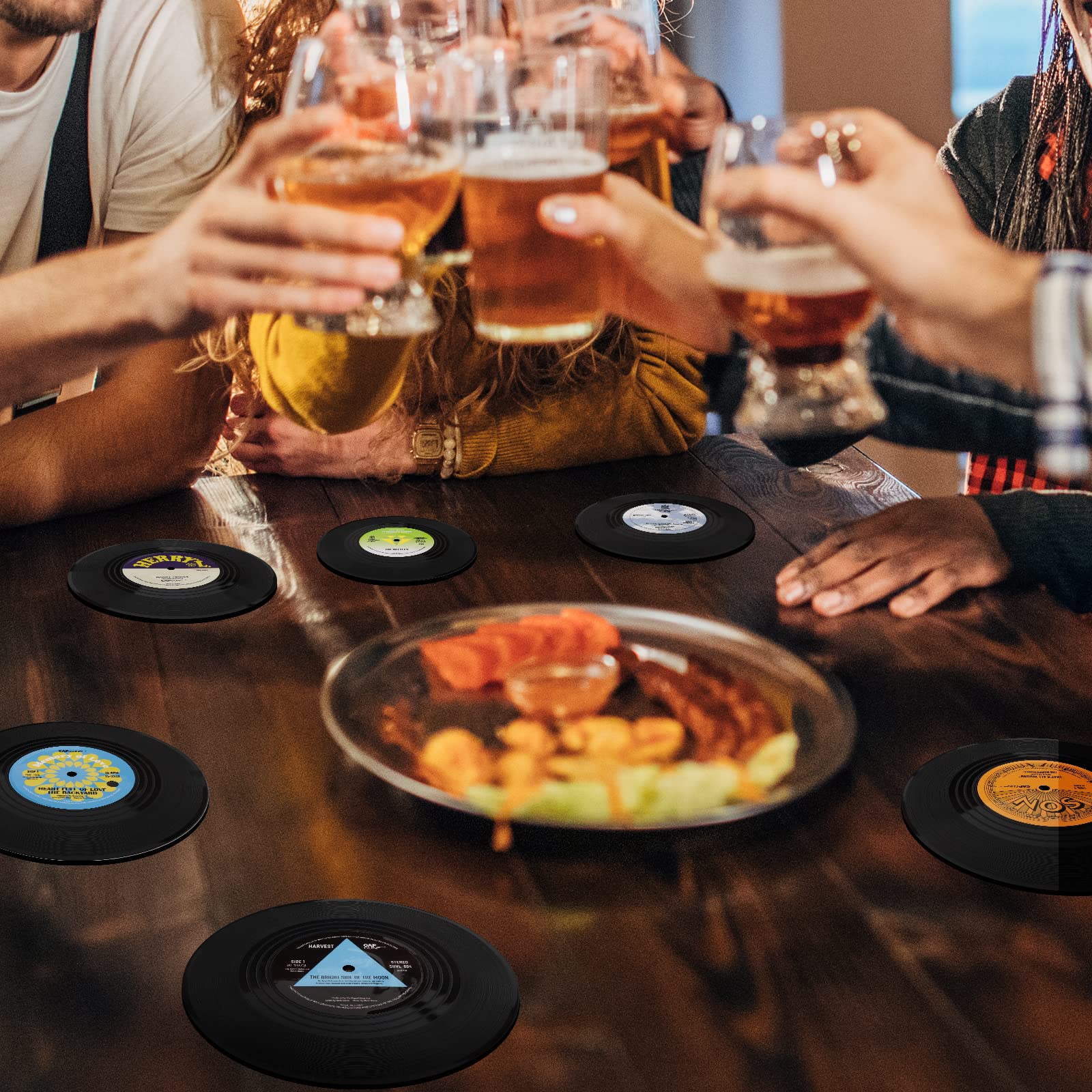 【Ideal Gift】Record coasters with holder look like real record disk and record player. It is a great gift for music lovers, family and friends.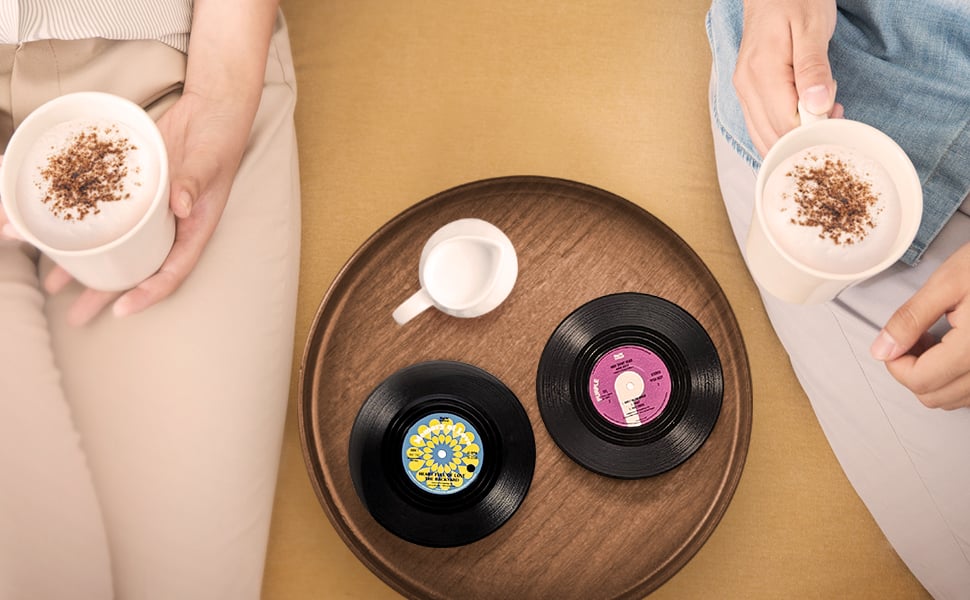 【Materials】Our vinyl record disk coasters non-toxic and non-slip. Each coaster is 10.5cm/17.5cm and fits any cups. Easy to clean and storage.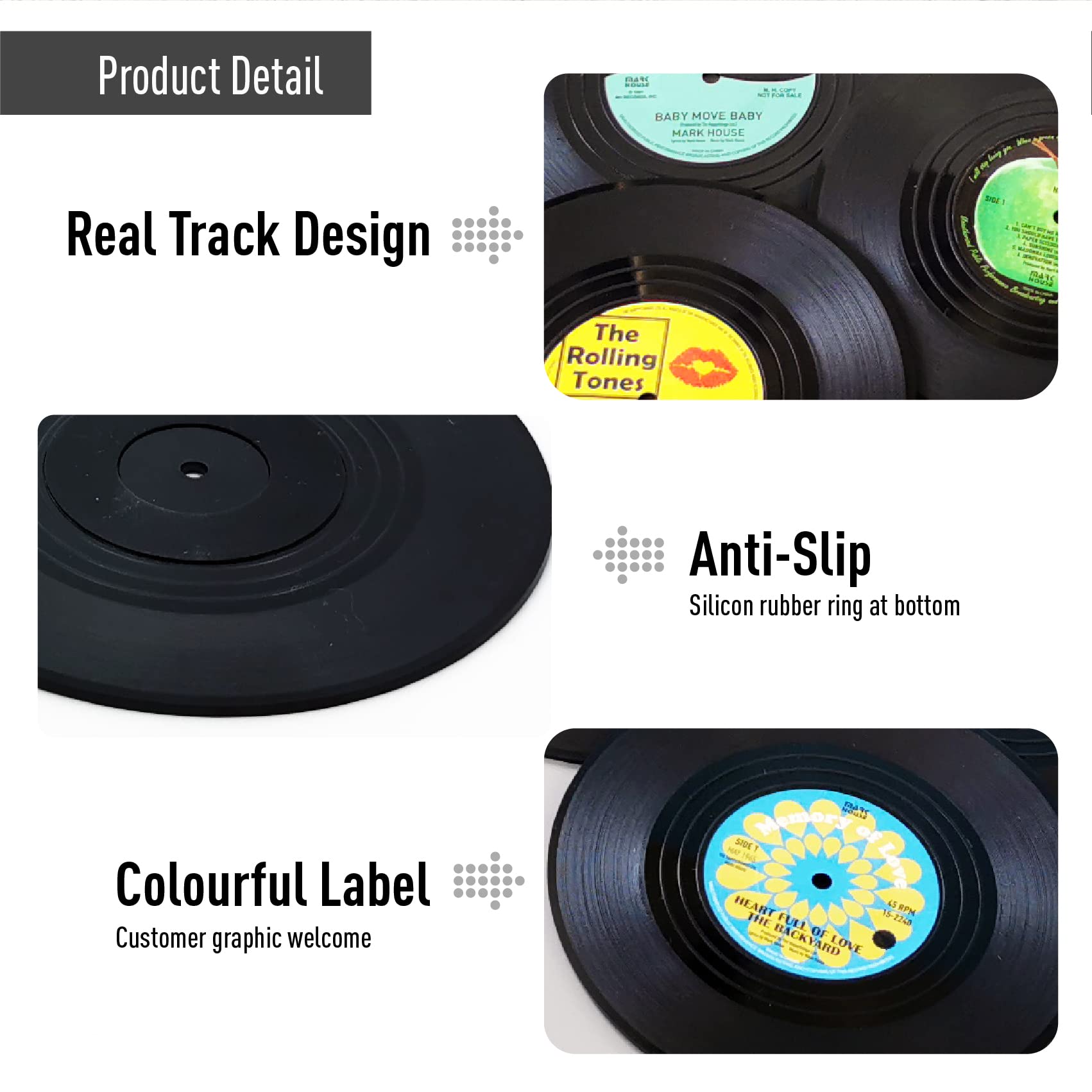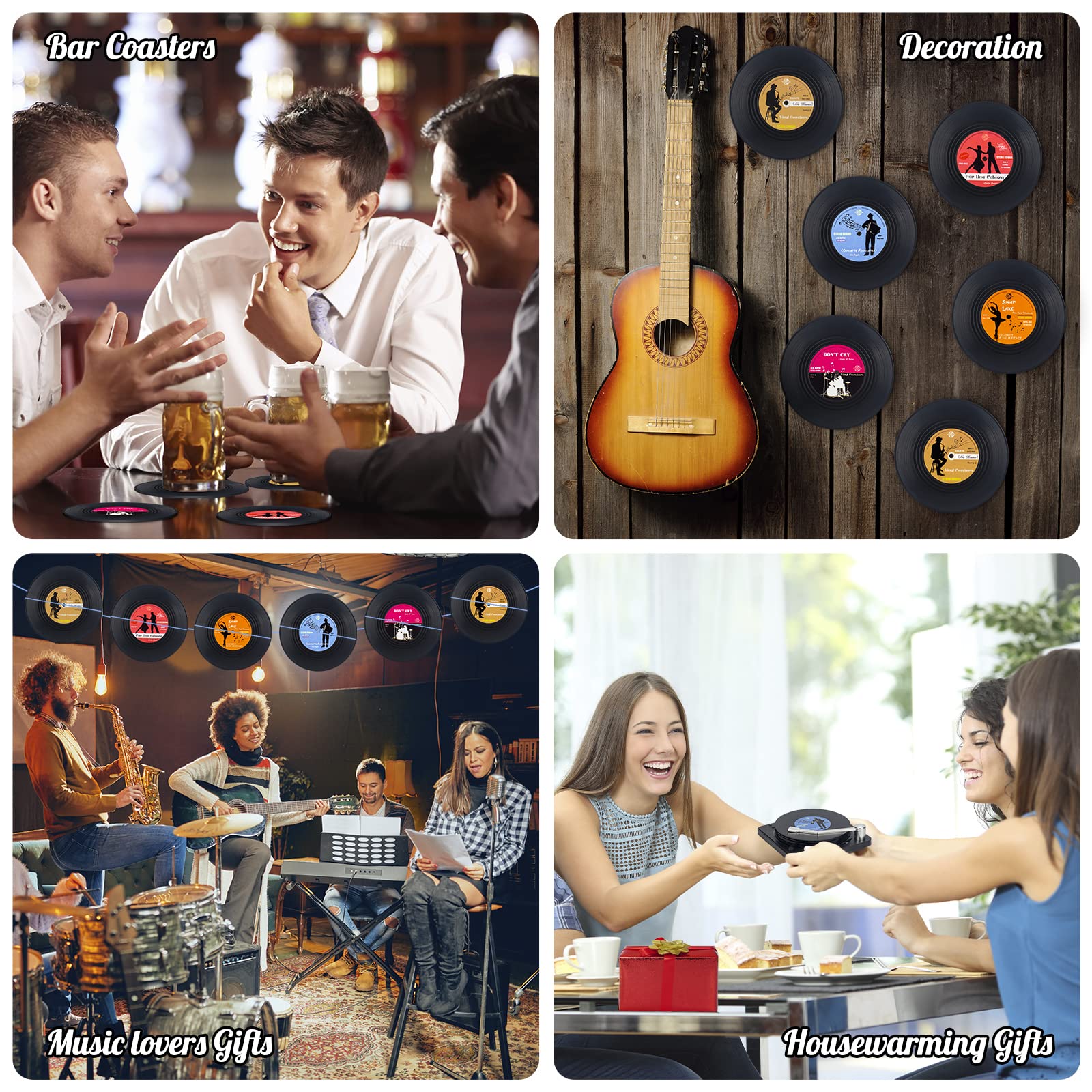 Package:6/18PCS Vinyl Record Coasters (Turntable Not Included)