🎁Step Back in Time with Our Vintage Halloween Postcard Set!
🎃Delight in Nostalgic Halloween Scenes from a Century Ago!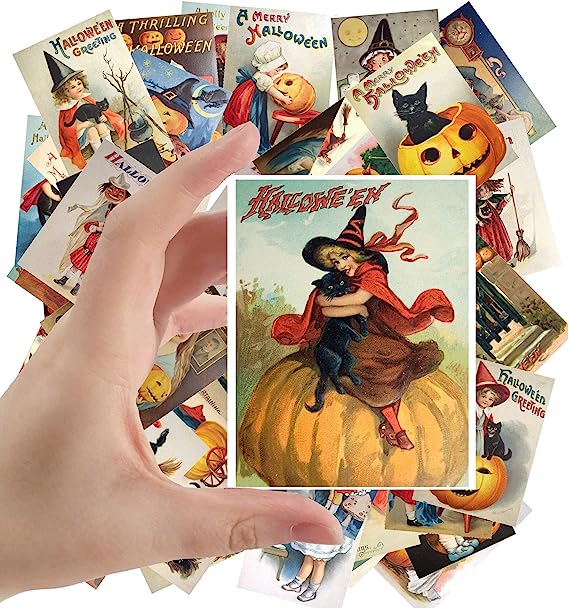 FEATURES
🎃 24 Vintage Halloween Cards: Transport yourself to the past with our collection of 24 unique and beautifully illustrated Halloween postcards from 100 years ago.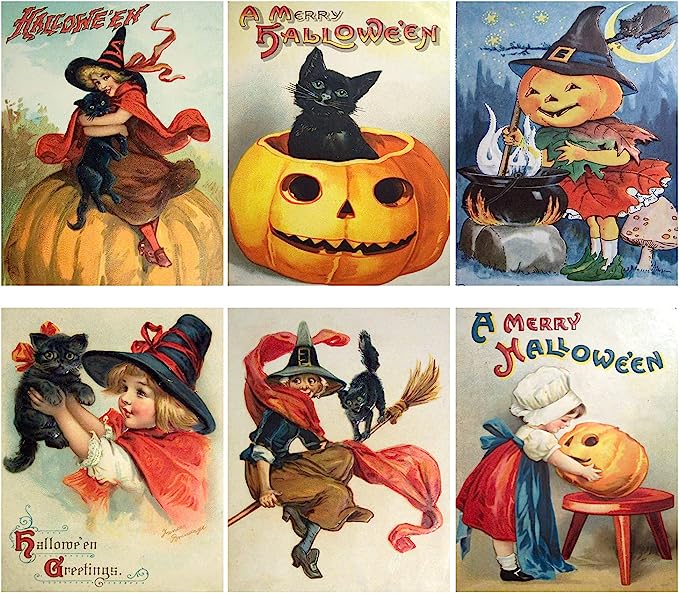 💌 Blank and Versatile: Each postcard is left blank, allowing you to add your own personal touch and messages for any occasion. Send them as Halloween greetings, invitations, or keepsakes.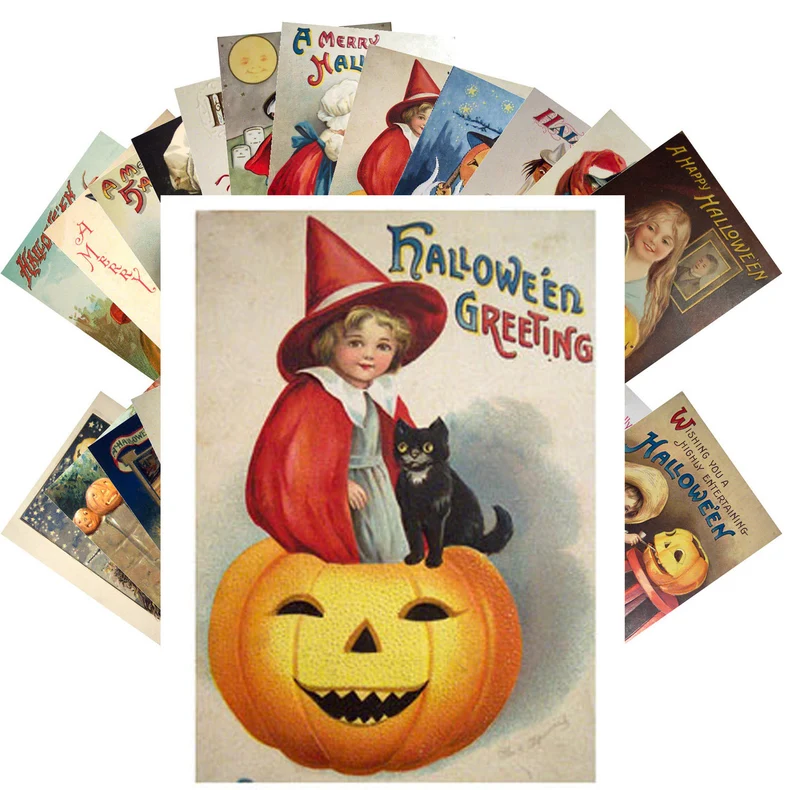 🎁 Perfect Gift for Post-Travelers: Printed on glossy cardboard, these vintage postcards are perfect for sending by any mailing method without an envelope, making them a delightful surprise for post-travelers and history enthusiasts.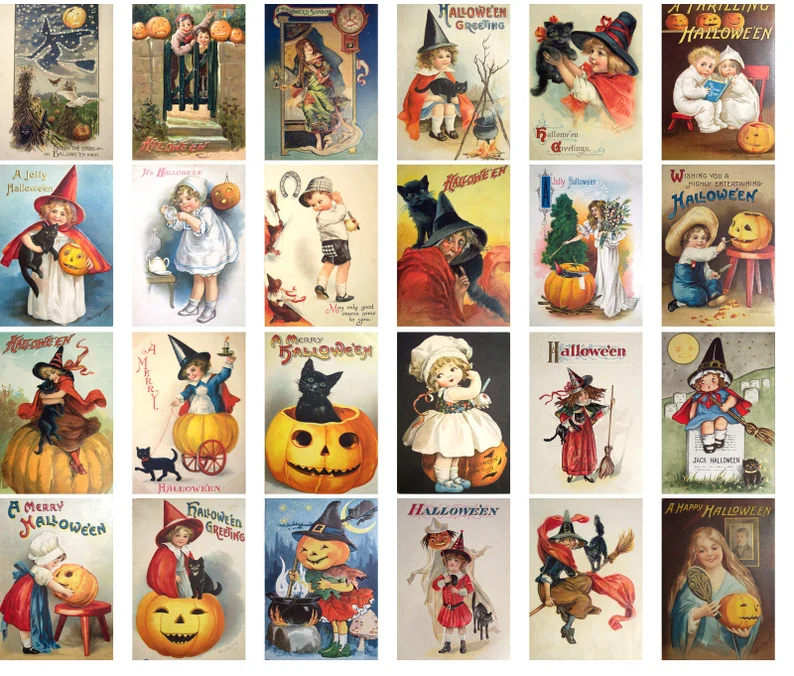 📜 Premium Paper Quality: Our postcards are printed on high-quality paper, showcasing reprints of vintage posters, illustrations, and ads that capture the essence of Halloween's past.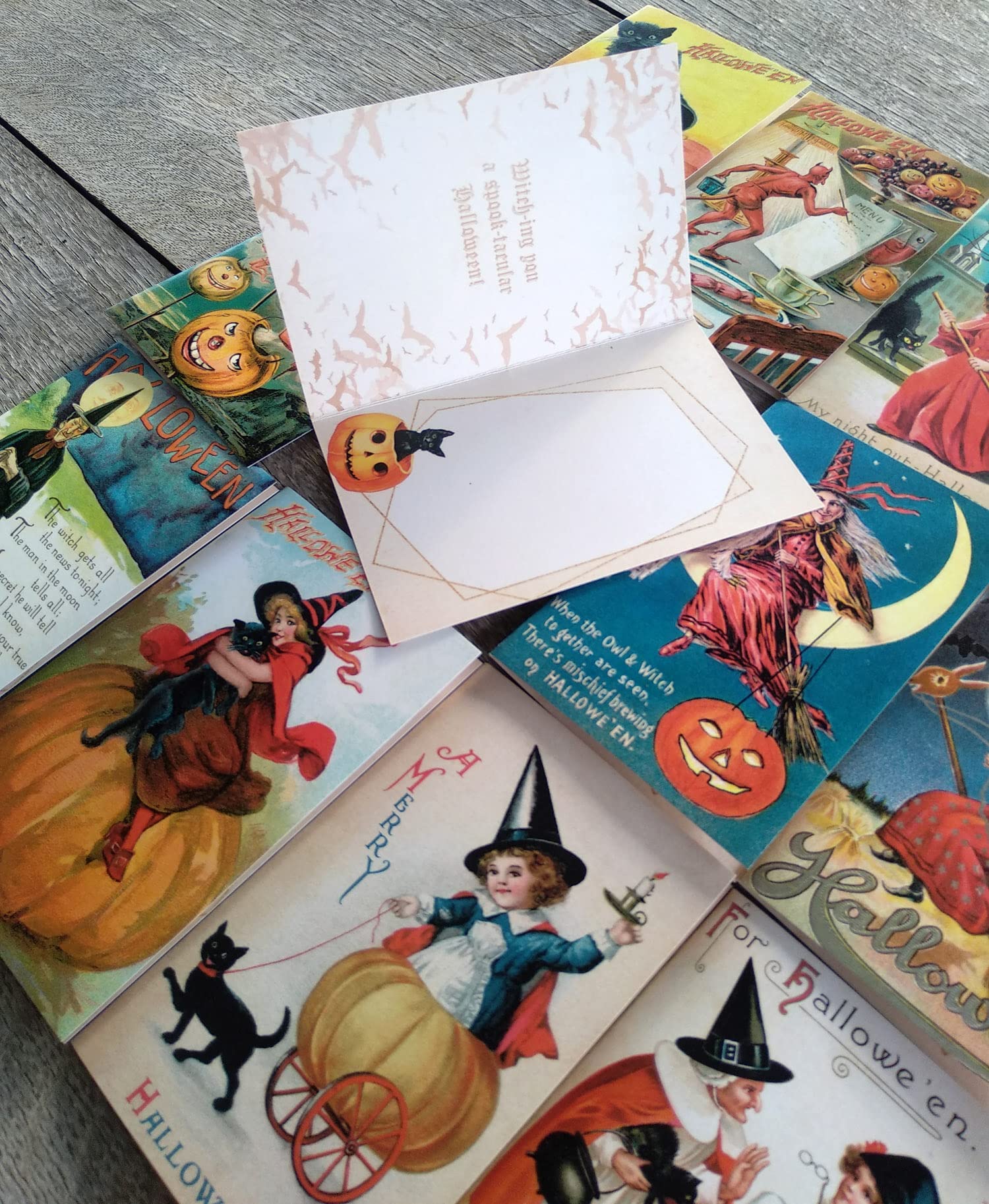 Specifications:
🎃 Item Type: Vintage Halloween Postcard Set
🎃 Occasion: Daily, Halloween
🎃 Material: Paper Printing
🎃 Style: Vintage, Nostalgic
🎃 Size: Each card measures 4.2 x 5.5 inches (11cm x 13cm)
Package:
1 Set of Vintage Halloween Postcards