"My neck is pain free & my hair still look great!
All my problems solved with this amazing pillow. If you commute, buy it. If you travel, buy it." - Tanya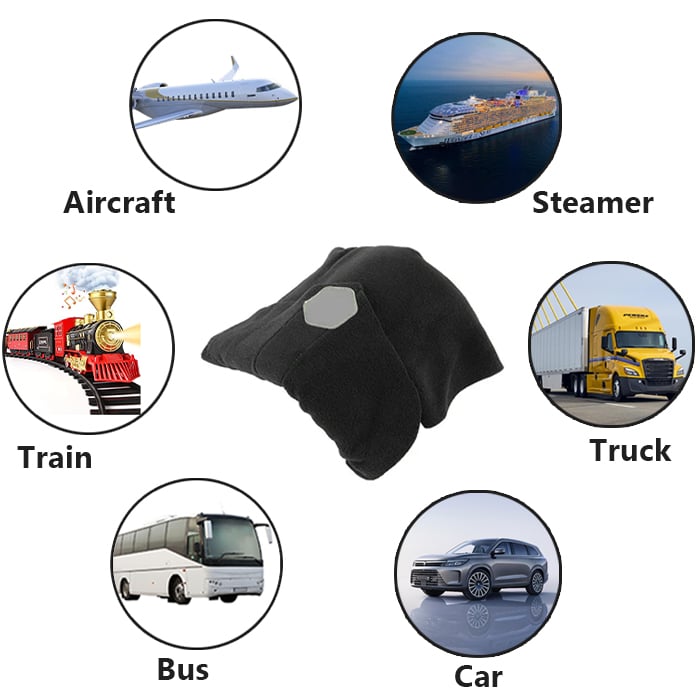 These nightmares will not exist during the journey.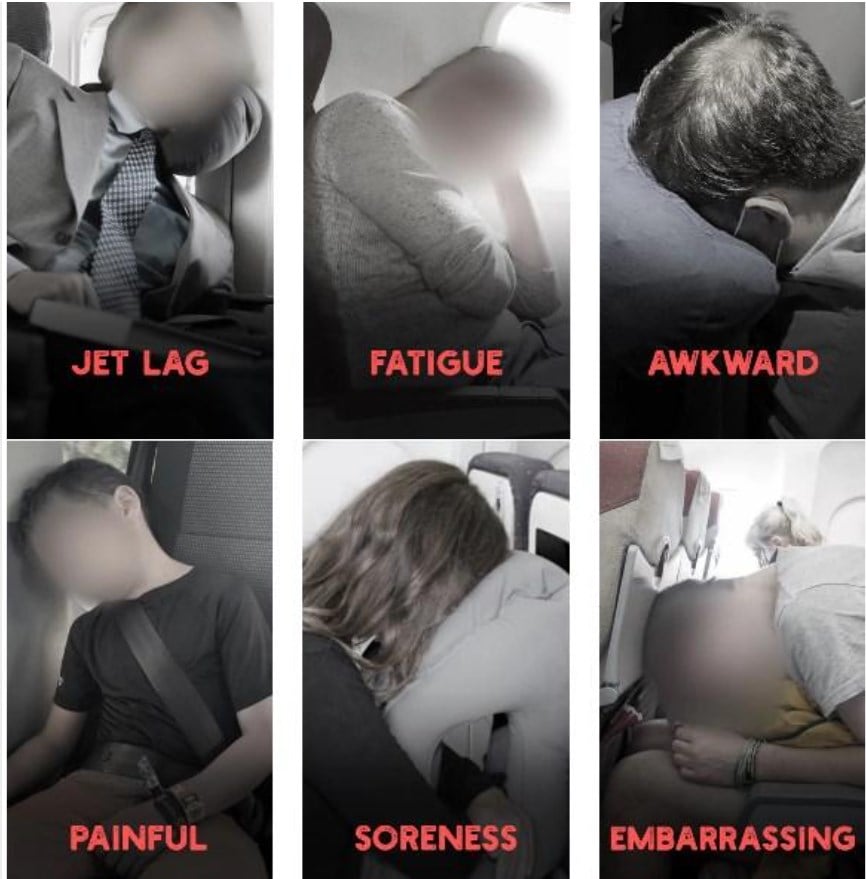 Loop, Wrap, and Nap – It's That Easy
1 Undo the hook and loop fastening and extend your Pillow
2 Position the internal support comfortably against your neck (to your left, to your right, or under your chin)
3 Loop, wrap, and nap
You can even skip all of these steps and place your Pillow between your neck and chair for support while you read, watch a movie, or daydream out the window.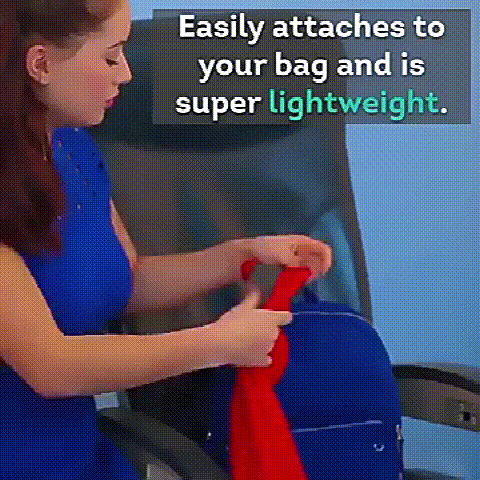 The science of sleep
The secret of our Travel Pillow is our internal support system hidden in our super-soft fleece.
1. Strengthened ribs provide scientifically-proven head and neck support
2. Super-soft polar fleece and foam is stretched to create a comforting hammock effect
3. Patented design fits any neck shape, jaw, and shoulder. All this combines to give you the most comfortable sleep possible on the move.
Pillow is scientifically proven to hold the head and neck in a better ergonomic position than a traditional travel pillow.
Easy to carry. Machine-washable.
Do your baggage allowance a favor. With increasingly strict carry-on restrictions when traveling, our Pillow is perfect at less than half the size and weight of a classic travel pillow.
Unlike regular U-shaped pillows constructed with memory foam, Pillows are conveniently machine-washable and fast-drying, so you can keep them fresh for your next adventure.
Simply remove the internal support and pop the wrap into the washing machine.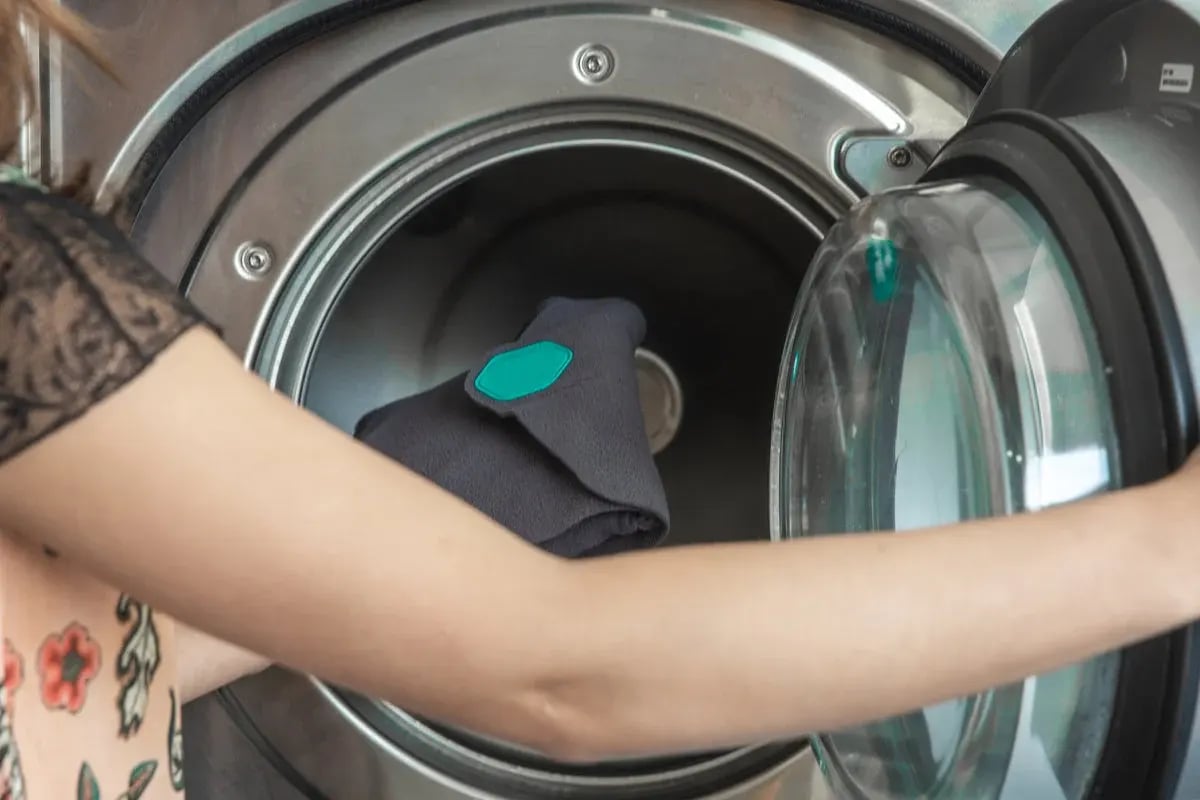 SIZE