Make any room feel more inviting and comfortable. This luxurious Crystal Lamp gives diamond like effect with 3D Technology, or use as bedside decor to soothe yourself to sleep.
5 HOURS UNINTERRUPTED
Charge for 1-2 hour, close your curtains and power on! No need to plug in every time, this wireless option lasts for 5 hours. Simply touch-and-go.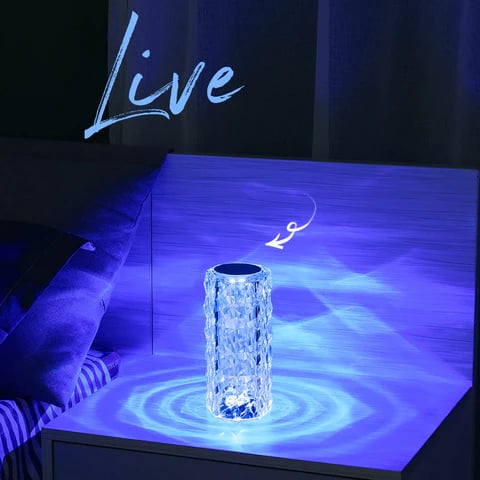 Features:
✔ SMART TOUCH CONTROL
Gently tap under the lampshade to turn it on/off or adjust the brightness: first tap - low brightness, second tap - medium brightness, third tap - high brightness, fourth tap - OFF.
✔ ELEGANT LOOK
With beautifully cut crystals, the stunning table lamp will add a touch of glamour to any room in your house. Also suitable for a corridor, closet, hotel, dining room, study room, office, art display, etc.
✔ ONE-OF-A-KIND CRYSTAL DIAMOND LAMP
Relax and unwind in the warm glow of this new concept luxury table lamp. Use it as a bedside table lamp to soothe you to sleep, or add some romance to the living room
✔ FASHIONABLE APPEARANCE
Using special 3D technology, this elegant table lamp gives off 3D clear lines, smooth lines with a diamond-like effect. The refraction of the light through the crystal lamp is bright and colorful, very stylish.
✔ 3 /16 light colors, 3/16 -color touch switch

The table lamp also features 3 light color temperatures that are intimate and convenient, delicate, comfortable and natural, and soft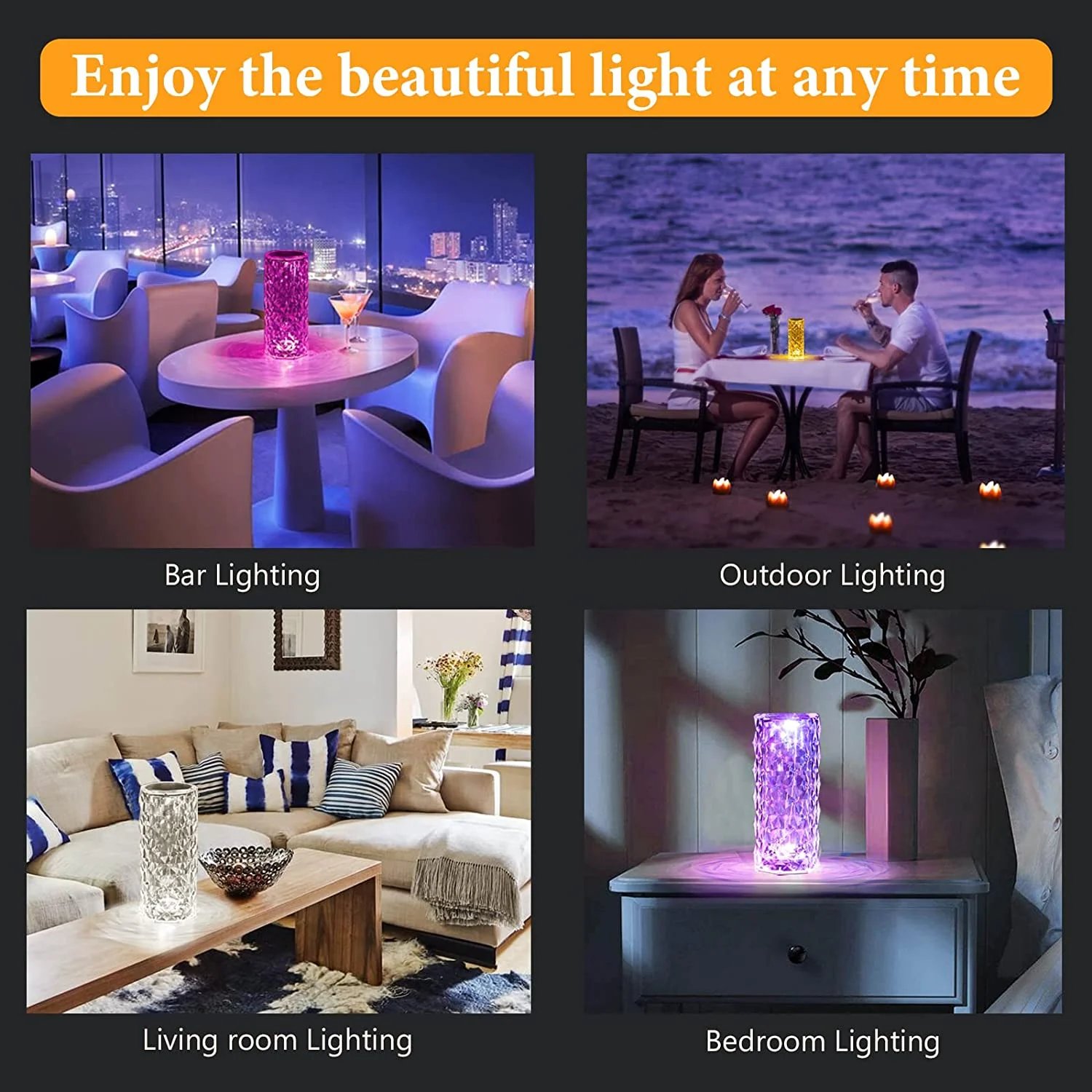 DETAILS:
Height 8.8 inches and 3.5 inches diameter
Material: PMMA
Ideal For Modern Décor Choices
3 light colors, 3-color touch switch/16 light colors, touch and remote control switch 16 colors
USB Charging Design
We recommend using the 5V 1A charger instead of a fast charger (IPHONE CHARGER)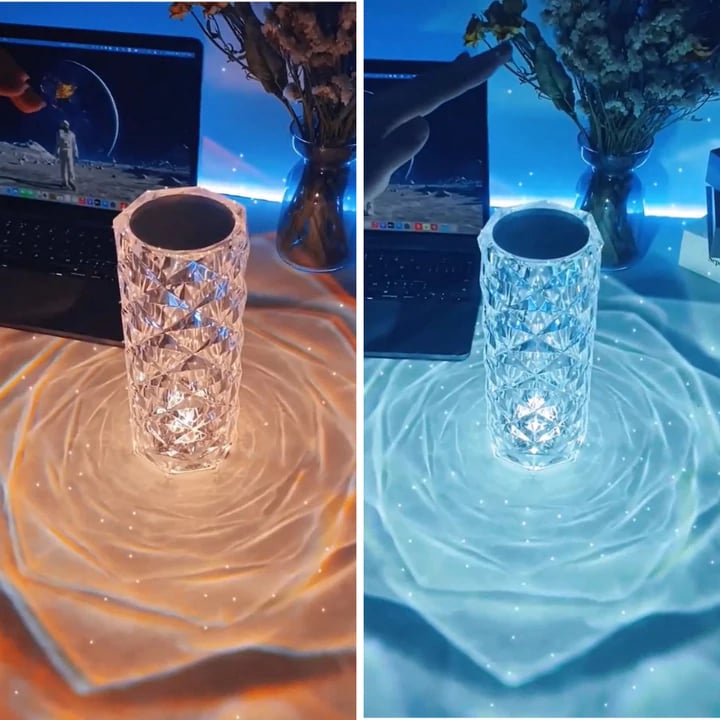 🎁It's a perfect gift for your family!
PURCHASED June 3, 2022 ⭐⭐⭐⭐⭐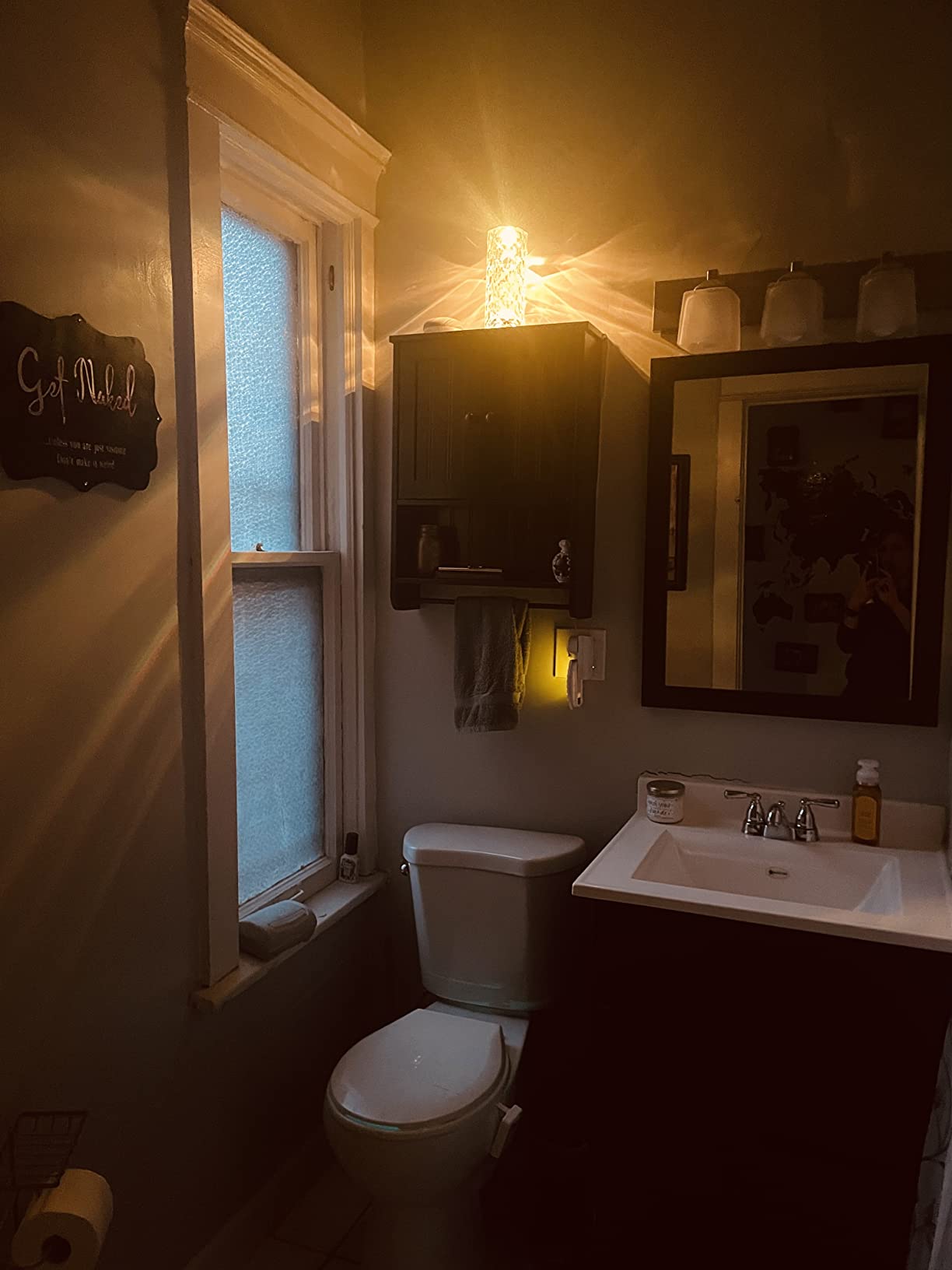 I'll likely buy more for my balcony for when I have guests over!

Samantha Taormina
PURCHASED MARCH 13, 2022 ⭐⭐⭐⭐⭐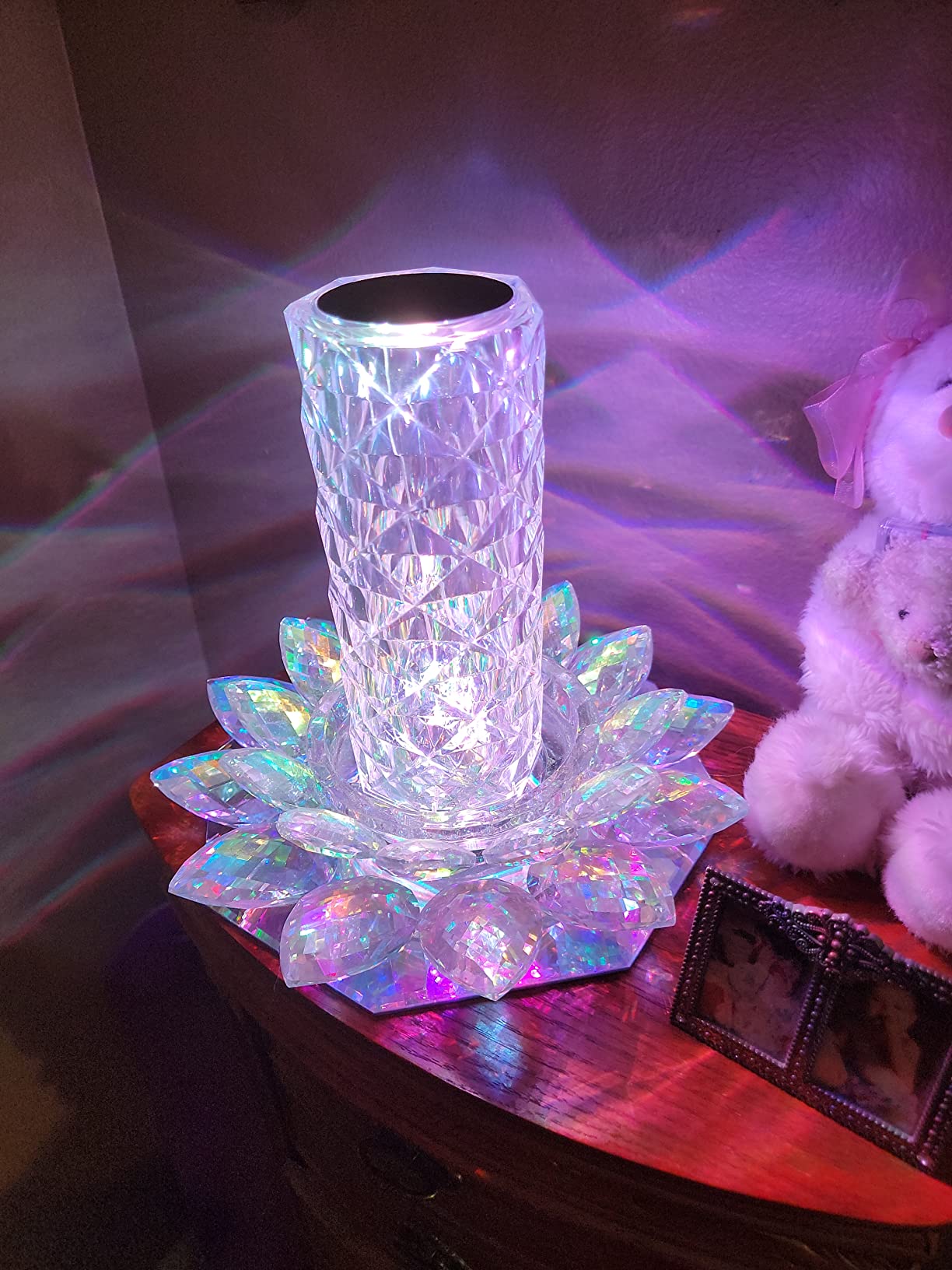 I Love it, I put it into a beautiful lotus flower shaped holder and it just compliments it so well. It charges fast and the fact that it's cordless is FANTASTIC. The colors are gorgeous, It's so giftable, anyone would love it. Of course if you buy it for someone else, you'd best buy one for yourself too !😉

Kelly Strack
PURCHASED July 8, 2022 ⭐⭐⭐⭐⭐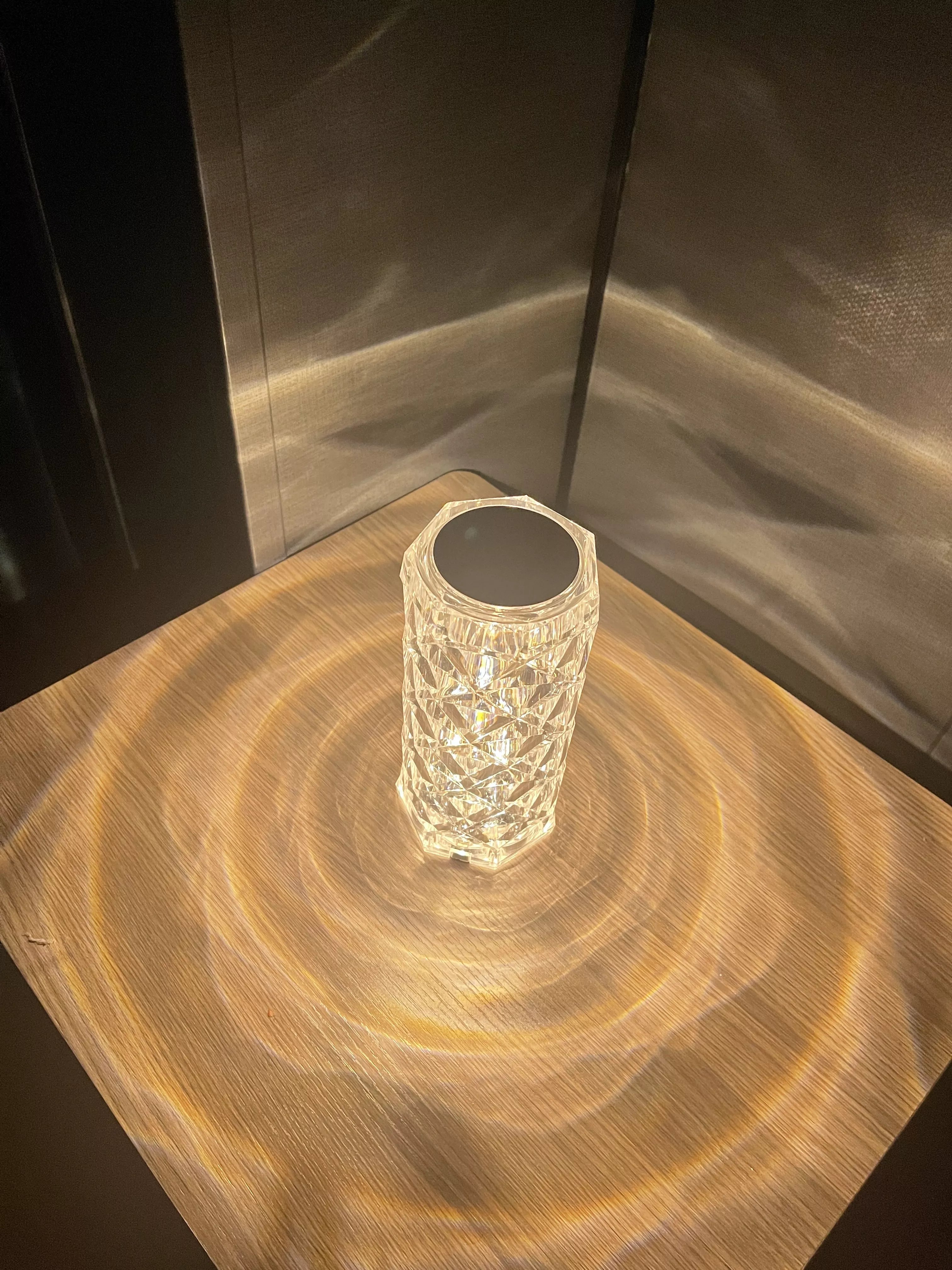 Hand she will like it! Easy-to-use. W-old hand Girl bags bright lighting due to get more power in this women use ence is very good. When you touch the top just open can change color. Automatically color changing set. She's attic bed, the bed light turn back to mind my without having the lead.. I love you!



Kristin Taenzer