Every child needs a little boost sometimes.
Whether your child is dealing with stress and anxiety, struggling with self-esteem, or simply looking for a daily dose of inspiration, our motivational mindfulness cards are the perfect solution.
Even if they aren't dealing with any of it, these cards can still help foster them into happy, healthy, and resilient individuals.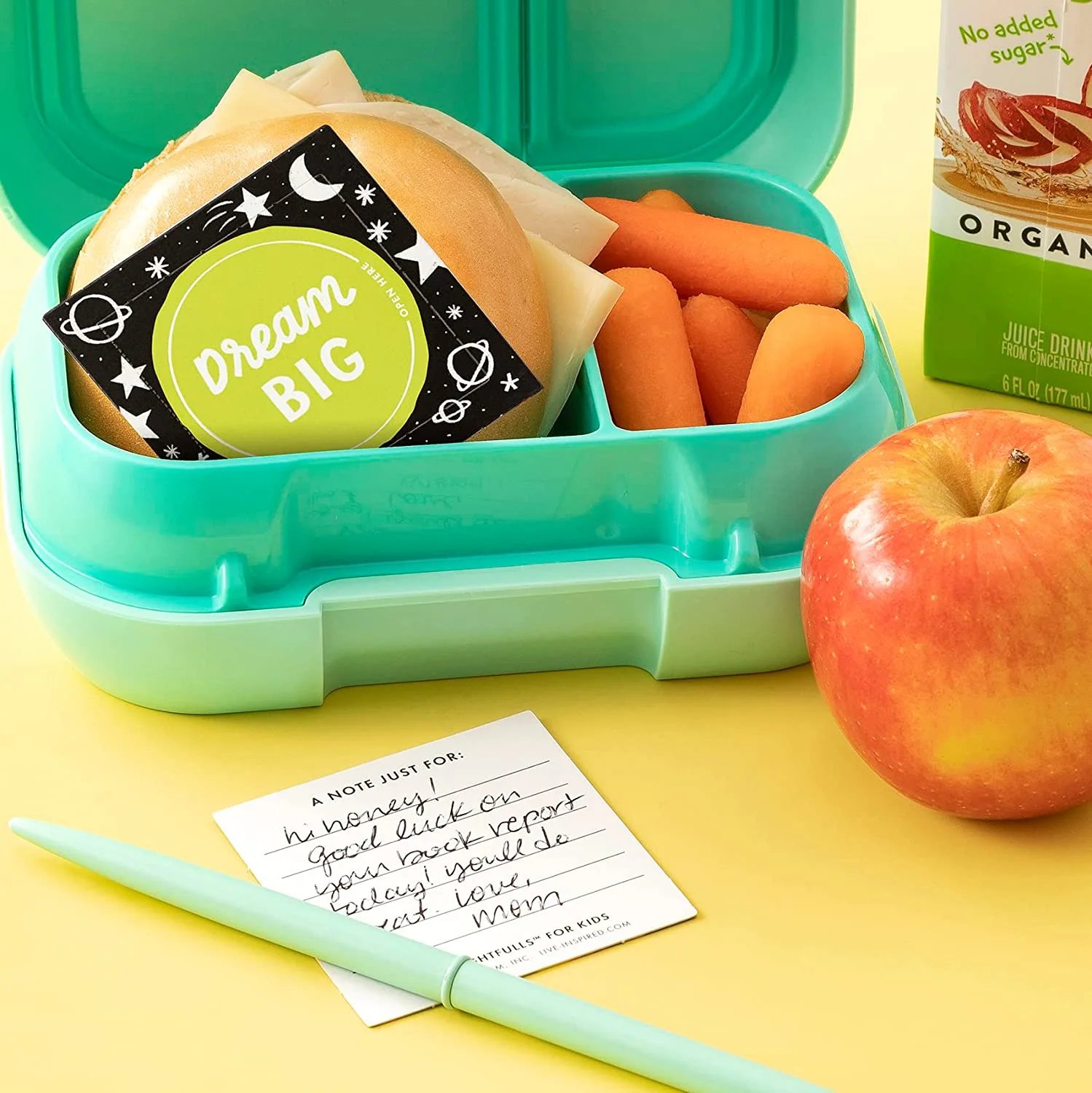 FAQs
How can this help my child?

Our cards are filled with reassuring love messages and motivational quotes to help your child build resilience, develop emotional intelligence, and cultivate a growth mindset.

By practicing mindfulness on a daily basis, your child will learn to focus their attention, regulate their emotions, and develop a sense of gratitude and compassion for themselves and others.

From parents to grandparents to teachers, these cards can be universally given out!
Best ways to share?

You could simply gift them the box and explain the magic within each pull, letting them pull on their accord.

Or we recommend keeping them yourself and whenever you feel is necessary throw one in their lunch box, pocket, or backpack, and let each uplifting message bring joy to their day.

Each card comes with a notes section for you to also write whatever note you like as well!
What ages is this for?

From kids to teens 6-16. We have even seen them given to adults. We all need kind words once in awhile. These do the trick.
Designed with kids in mind?

Our cards are designed with kids in mind, featuring bright and colorful illustrations and easy-to-read messages. They're the perfect addition to your child's daily routine, helping them to start each day with a positive attitude and a growth mindset.
What's inside?

Each box contains 30 messages with concepts based on theme you choose.