Talk, Flirt or Dare?!It's a simple card game that can be funny, unforgettable, naughty, and sexy all at the same time. If you want to relive the spark with your partner or have friends that are newlywed, then this card game might just be the perfect one to consider.
TALK FLIRT DARE – CARD GAME of choice for couples and groups of people!
Looking for fun activities for couples, something other than boring conversations about work and to dos?
Want to test your knowledge of your partner's likes, dislikes and secret wishes?
How about reigniting the passion and flirting as if it's one of your first dates?
LOOK NO FURTHER!
This game will bring you close together with your partner - a night of fun, flirting and next level connection!
✔ THREE GAME LEVELS: Choose the level of closeness in your game by picking Talk, Flirt or Dare cards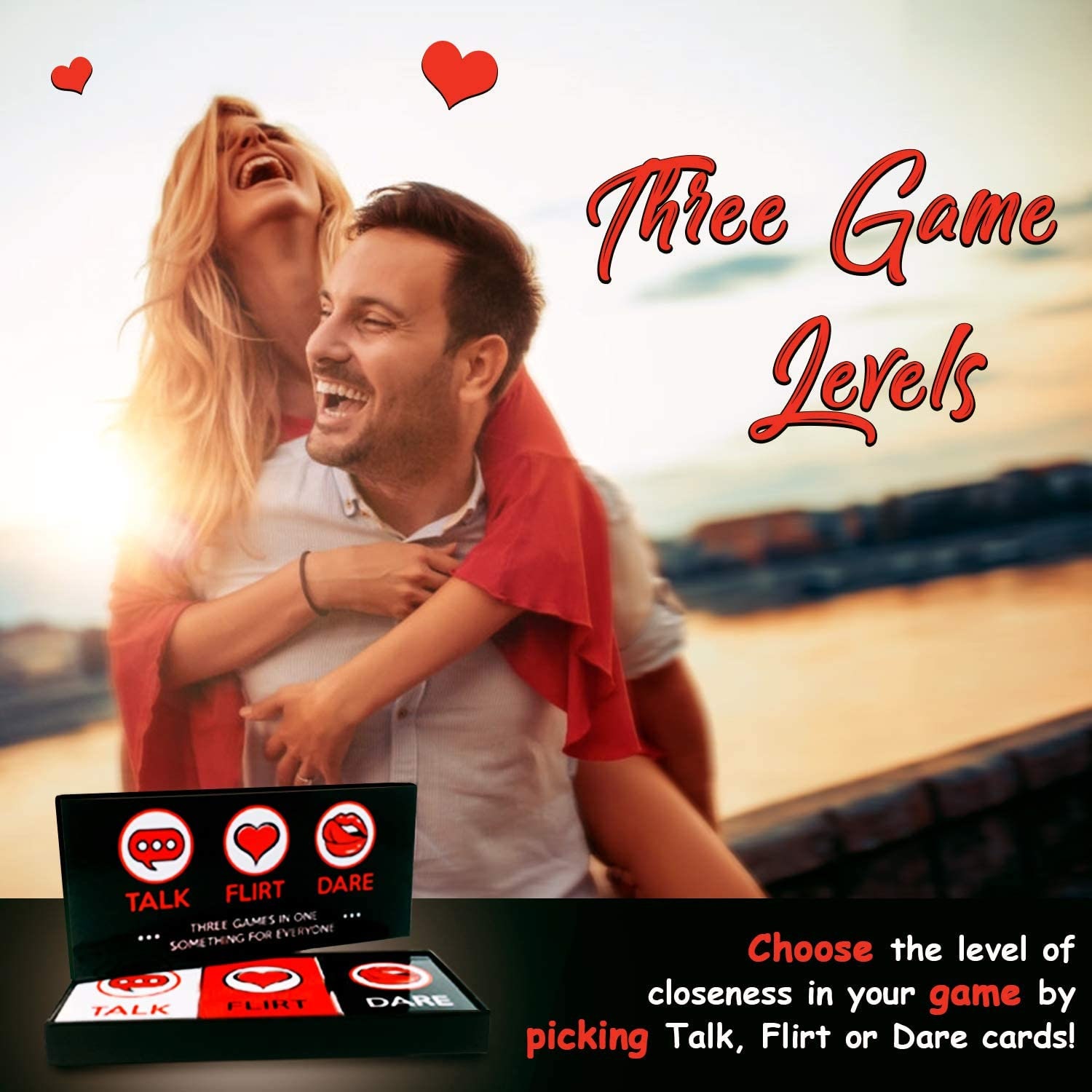 ✔ GREAT FOR PARTIES: The Talk cards include questions to start fun couple conversations at parties.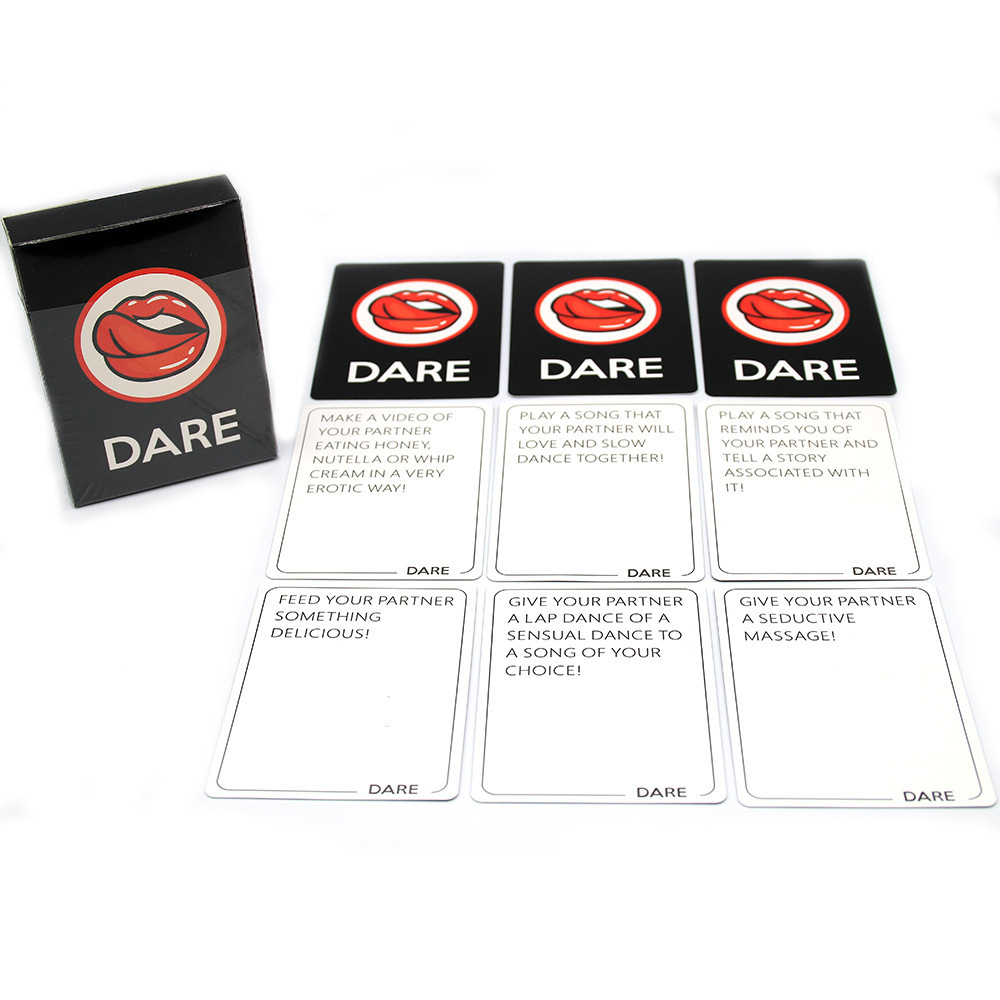 ✔ HEAT THINGS UP: Refuel the connection in your marriage or relationship with Flirt & Dare cards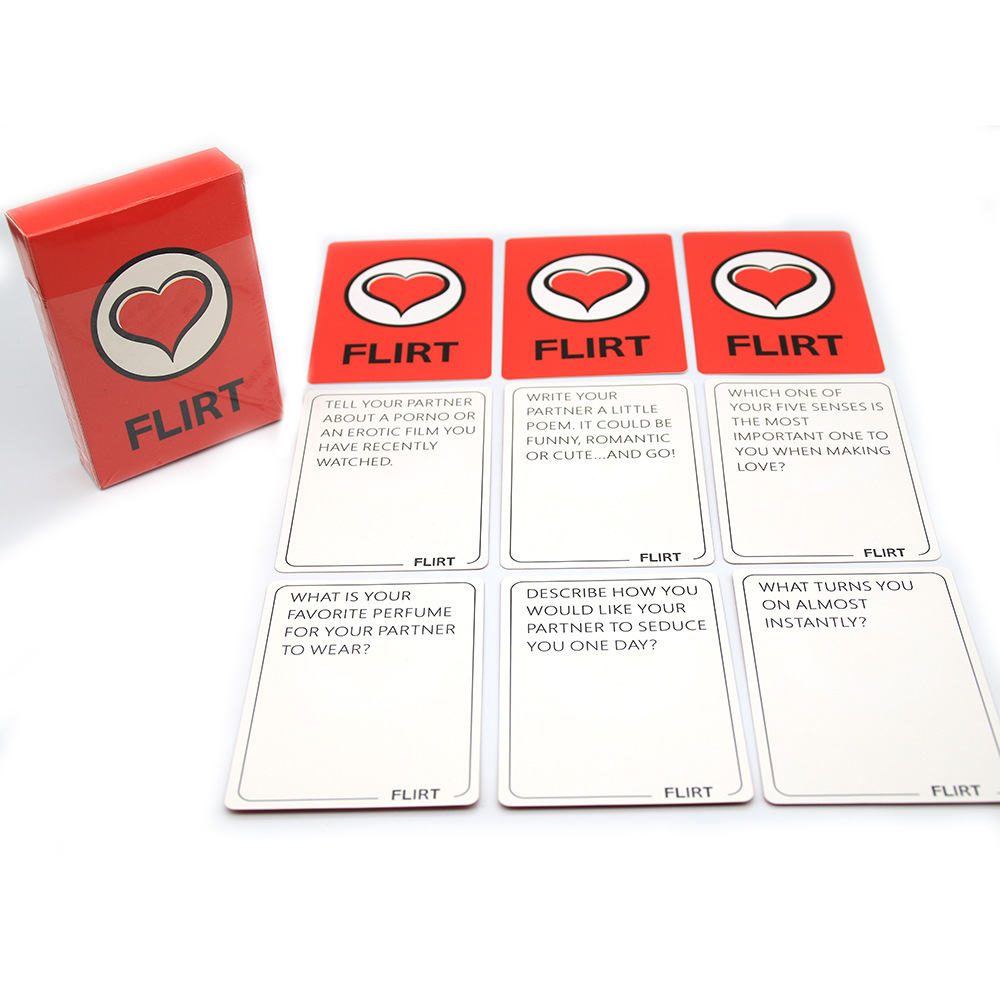 ✔ NO COMPLICATED RULES: Pick a card & answer the question or complete the romantic dare with your partner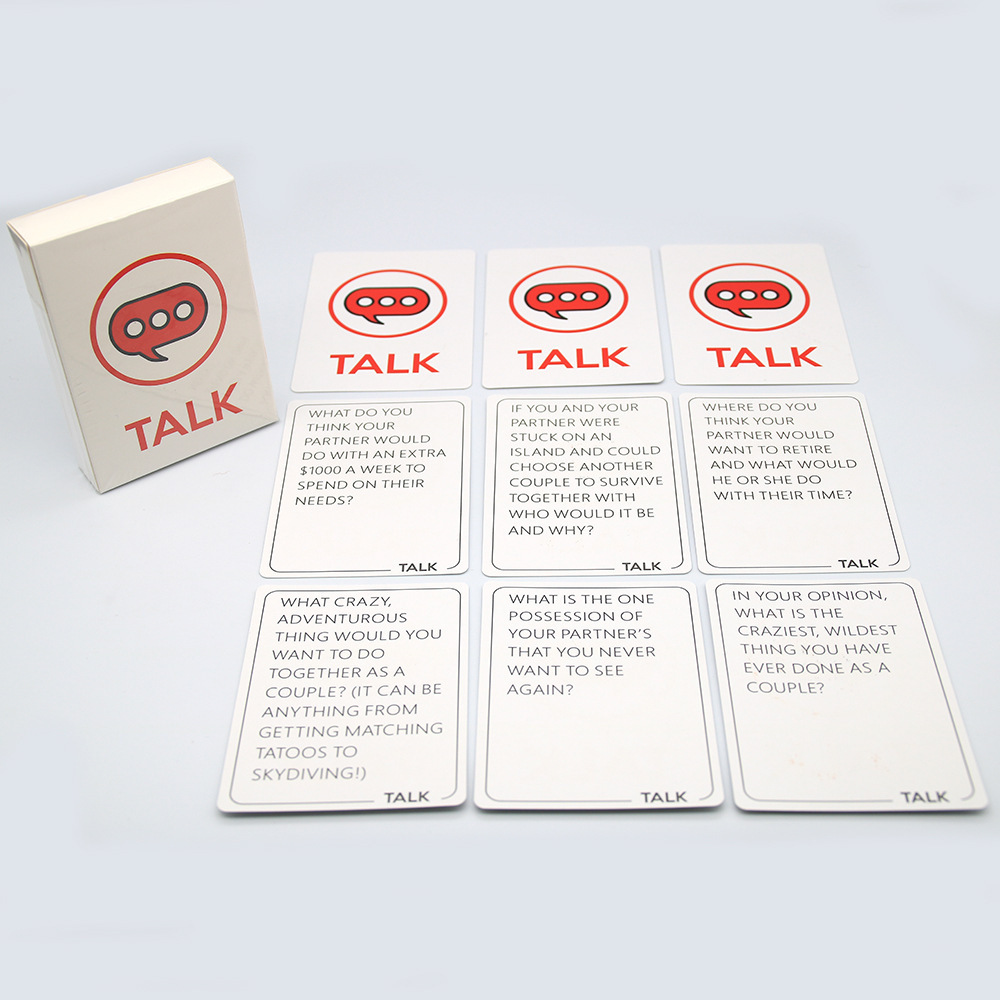 ✔ PERFECT GIFT FOR HIM AND PERFECT GIFT FOR HER: Awesome gift and great recipe for a romantic evening together. GREAT PRESENT IDEA: Give as a wedding, newlywed or romantic present to spark up any relationship.