【Handmade Wooden Pin】 - This handmade wooden pin is made of wood and is completely handmade. It can be used as a brooch or buckle. It is comfortable to wear, hard but very light, so it won't weigh down your shawls, scarves, sweaters or pullovers. But we do not recommend leaving shawl pins on clothes for a long time to avoid pulling.
【Gift for Family or Friends】 - This shawl pin will be a good gift for your friends, relatives and colleagues, because it can bring you a good mood and happiness.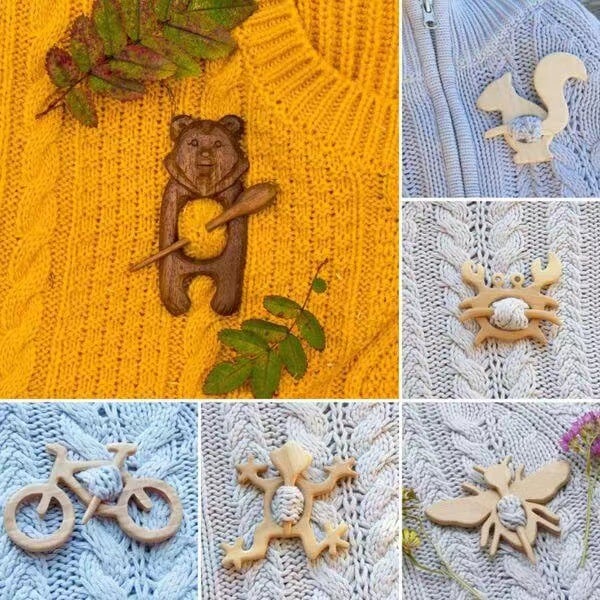 【Environmentally Friendly Buckle】 - The environmentally friendly products have beautiful smooth finishes and beautiful rustic appearance, which will make your clothes more fashionable.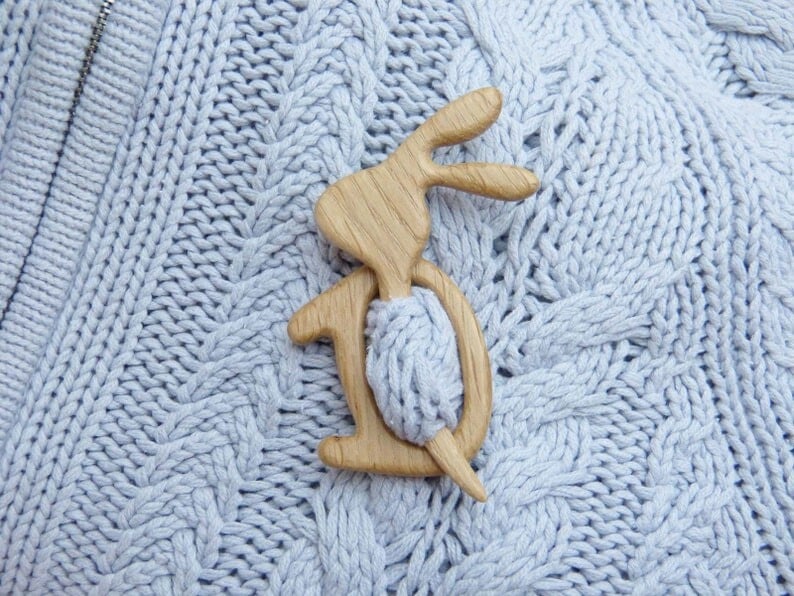 【Attract Attention Easily】 - Wooden bear pin-it is a beautiful accessory for your clothes: sweater pin brooch, wooden shawl pin, scarf pin or other knitted clothes! This Wombat brooch will decorate your daily life and will definitely attract people's attention!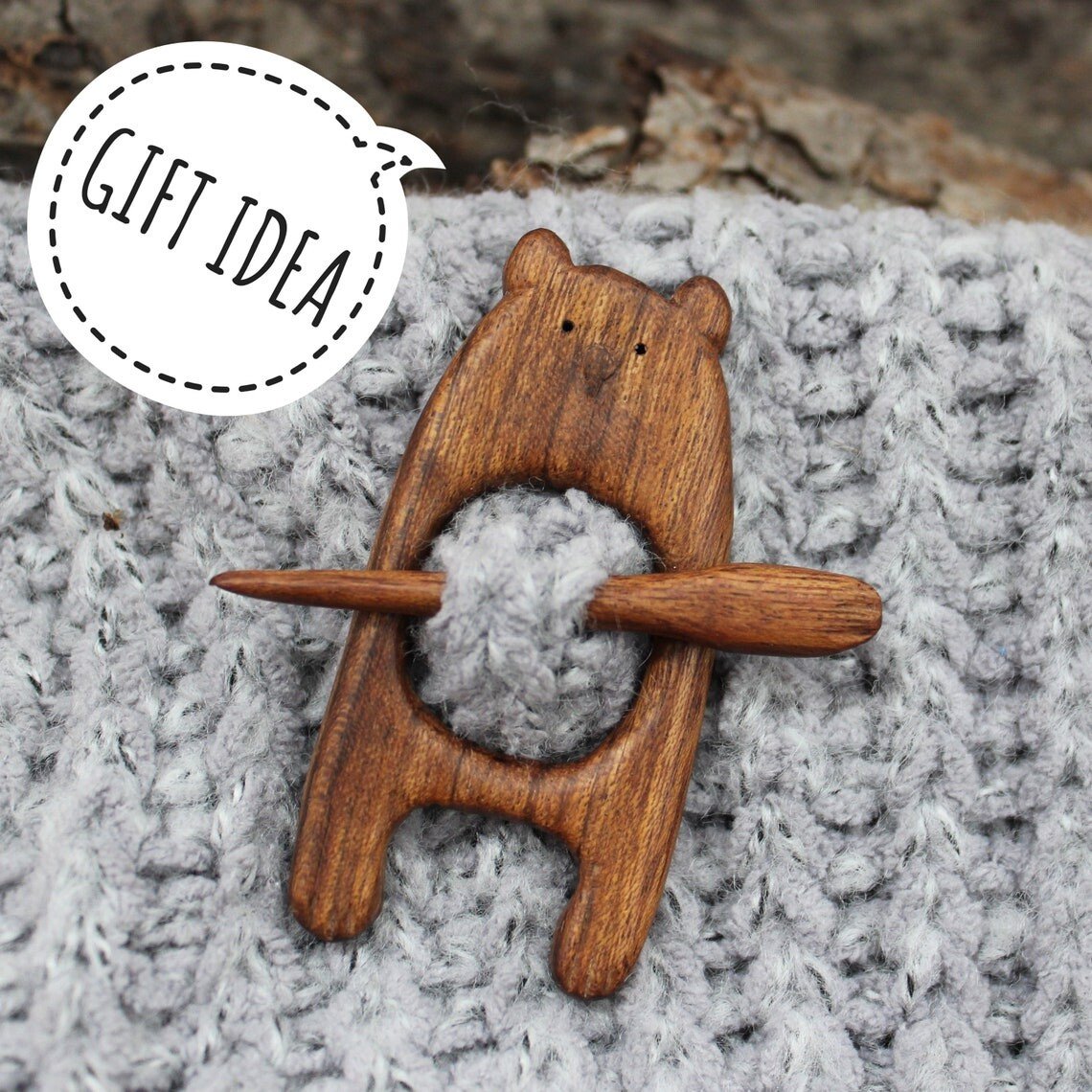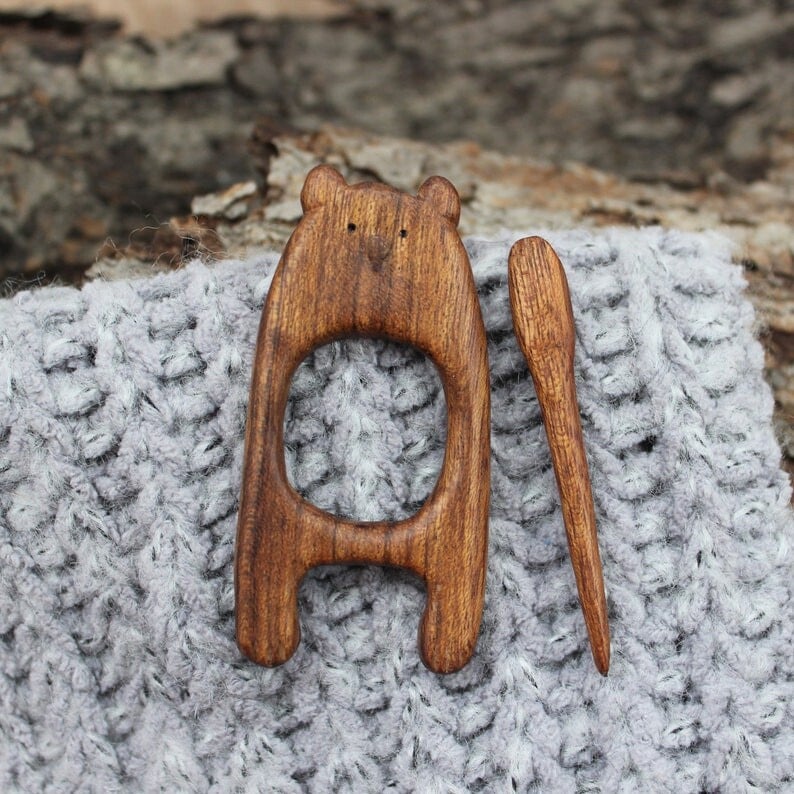 【Natural Wood Color】 - This heart-shaped shawl pin is handmade from oak. The piece is shaped and finished to perfection, then oiled and waxed to obtain a beautiful, natural wood color.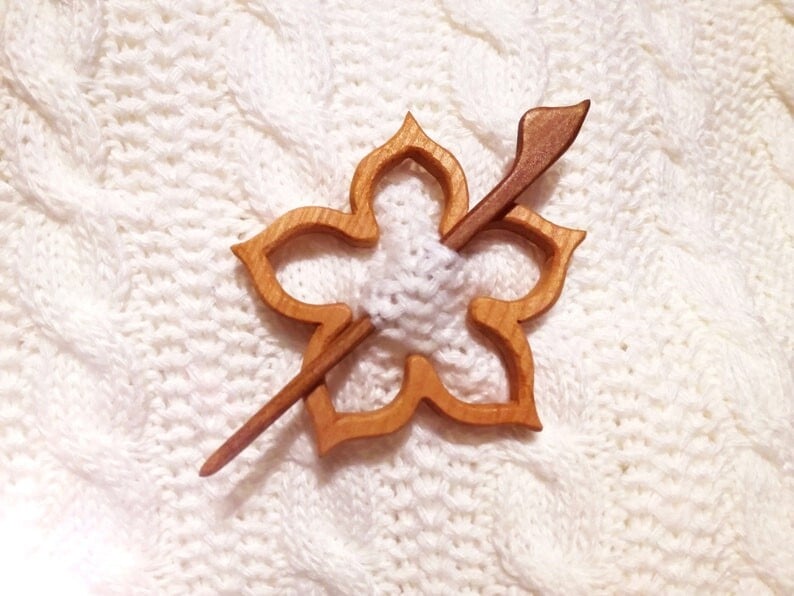 Specifications