A must-have wrist-band extension for every handworker!
Stop wasting time, avoid frustration and start enjoying your handy-work!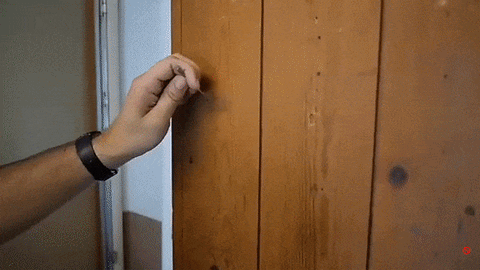 👨‍🔧The Magnetic Wristband
You know what a hassle assembling and disassembling bits, screws, or bolts can be. Constantly going through your toolbox or searching for misplaced items is a constant in your life.
Forget about all this with the revolutionary Magnetic Wristband.
✨Ultra Strong Magnets
Do not get fooled with the strength of 15 embedded magnets. This isn't like any other magnetic wristband. It can hold up any nails, screws, bits and small ratchets/wrenches or tools. The magnets cover up the entirety of the band, allowing you to place screws anywhere and make the most out of it!
💪Every Handworker's Best Friend
This magnetic wrist band is the ideal tool for any Electrician, Construction Workers, Carpenters, Plumbers, Cable Installers, Mechanics and DIYers. Ideal for working on ladders, under sinks and in tight spaces, the magnetic wristband is like your third hand to get parts within reach.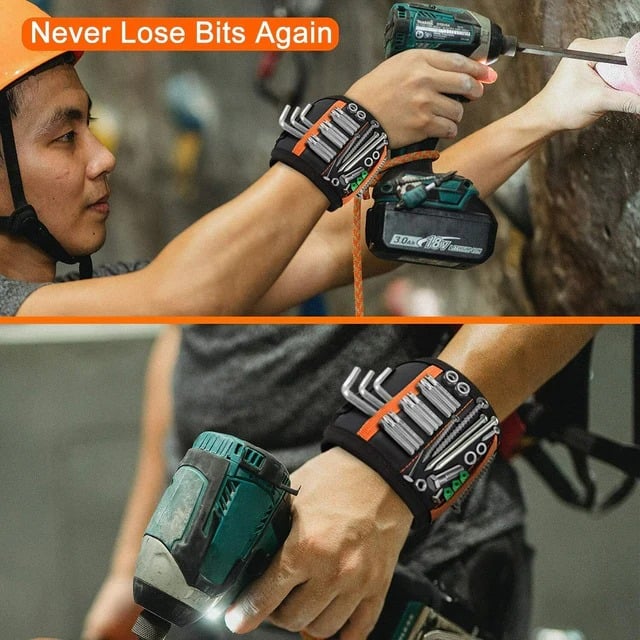 NO longer climbing up and down the ladder, putting your tools underneath your arm or reach in your pocket putting yourself in dangerous positions.
✔🧲 Powerful Magnet.
Embedded with 15 super strong and powerful magnets, that fill up the whole wristband.
✔💼 Easy to Carry.
The wristband is under 70g, making it light on your wrist/belt or wherever you decide to adjust it!
✔ ‍💨Bretheable and Durable.
Made of durable 100% 168D ballistic Polyester and crafted with breathable padding, making the air flow freely. Won't make you sweat unbearably even if you wear it for a long time.
✔🎞️ ‍Adjustable Design.
Designed with an adjustable closure and the velcro strap adjusts up to 15 inches (38cm) in length to fit any wrists comfortably.
Security fasten system ensure it won't accidentally fall off. You can also attach around your belt or tool bag to always keep your small parts near by.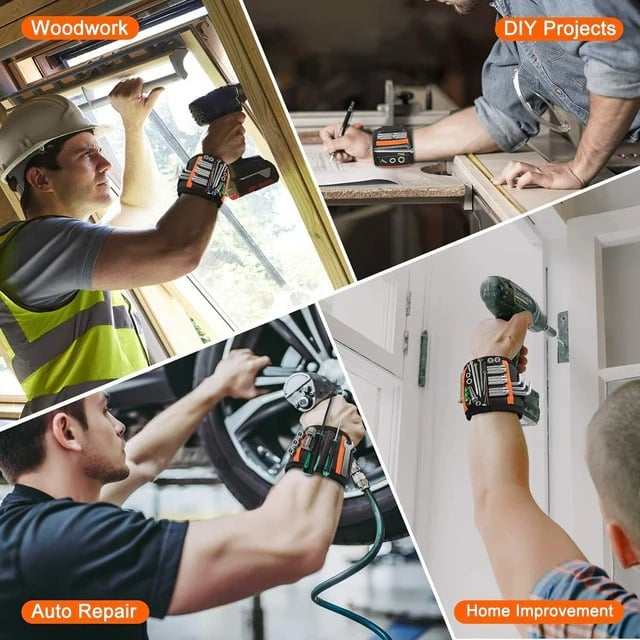 Product Details:
Color: Black/Red
Material: Breatheable 168D Ballistic Polyester
Size: 380x90 / 14.9x3.5in - (Adjustable velcro strap - One size fits all!)
Weight: 75g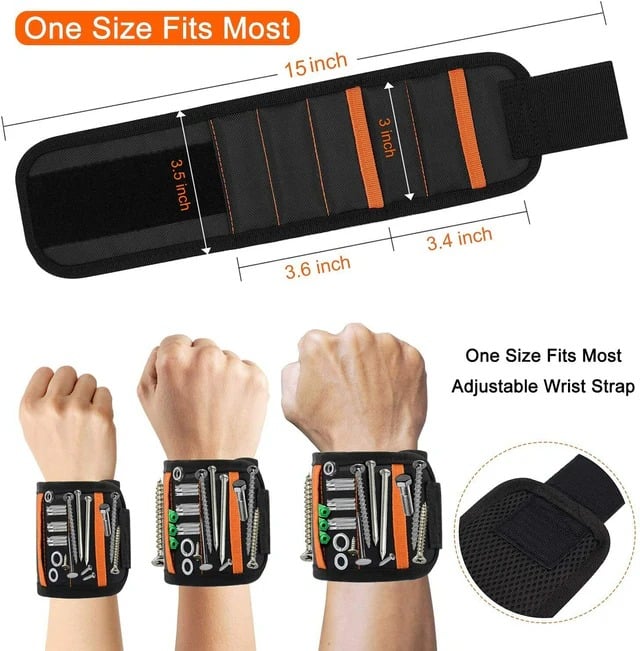 ⚡️Stock sells fast - get yours today!