Cultivate children's creativity!
Diamond Painting is a fun and educational activity for children of all ages who enjoy creative work.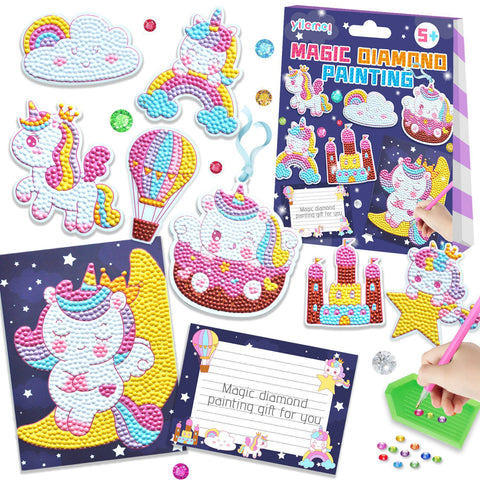 Features
Diamond Painting is a fun and creative activity for children. It enables children to create their own unique works of art and stimulates their imagination.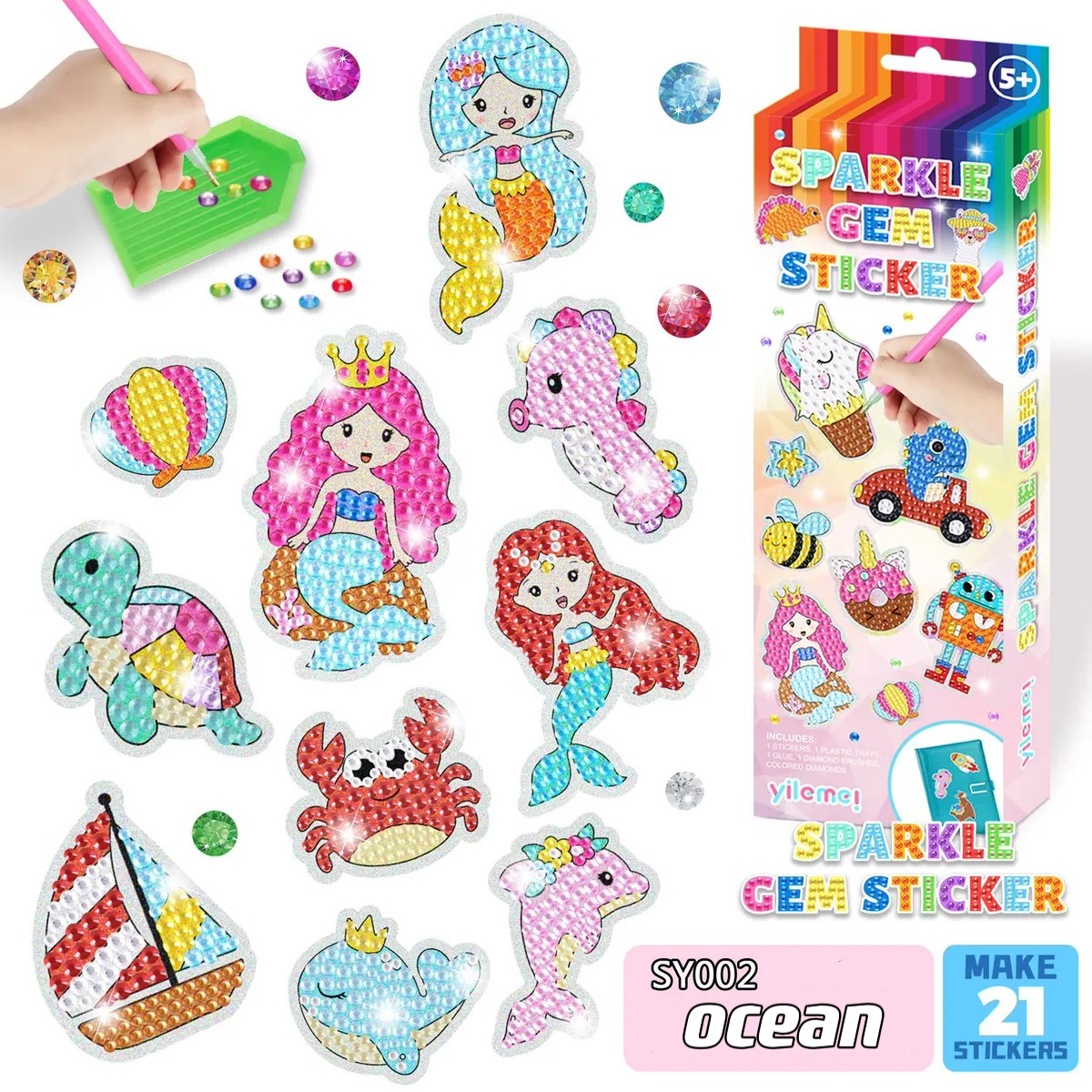 Develop good motor skills
The process of diamond painting requires precision and focus, which helps children develop fine motor skills. Holding and placing small diamonds can improve hand-eye coordination in children.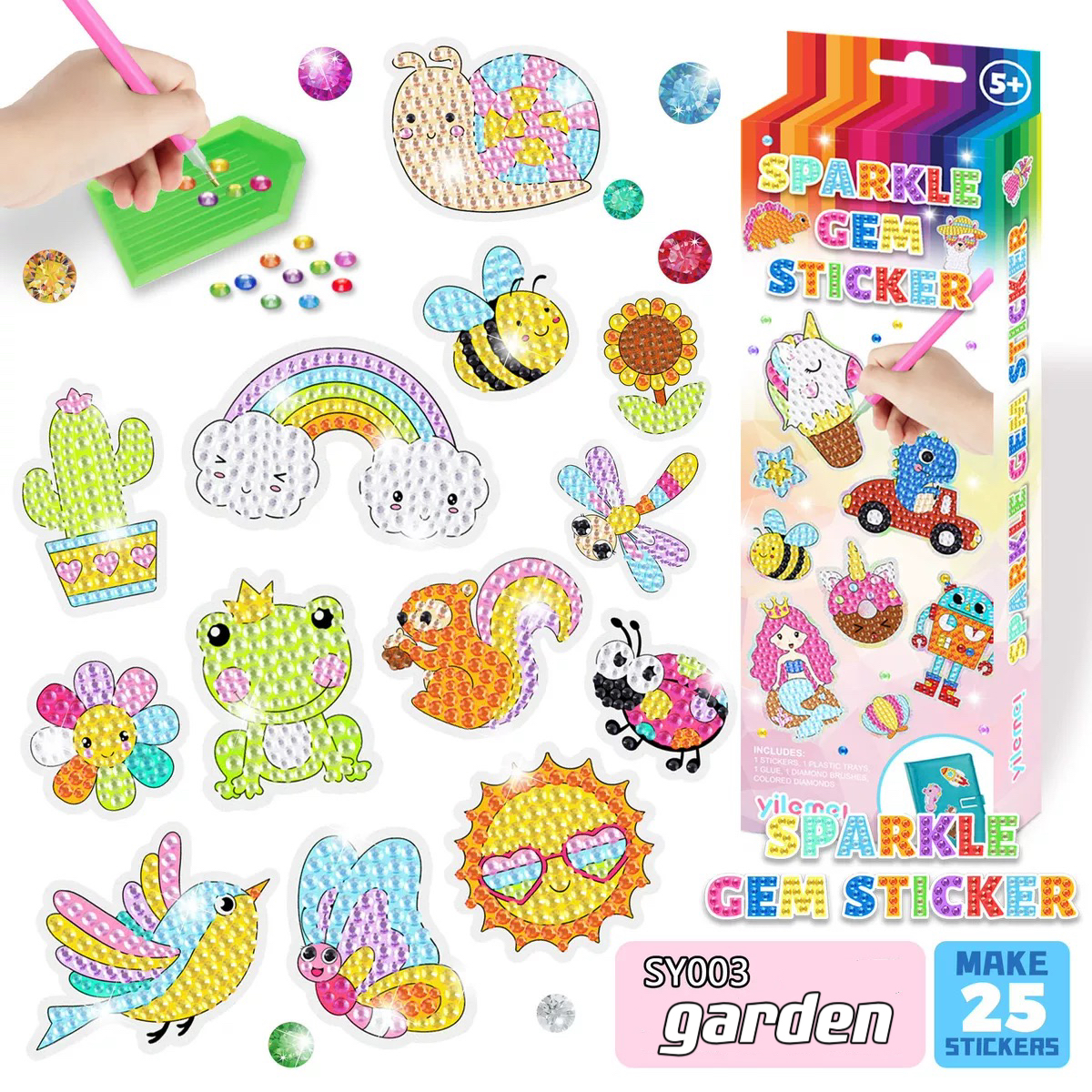 By focusing on putting the diamond on the canvas, children can improve their concentration. It also helps their academic achievement in the long run.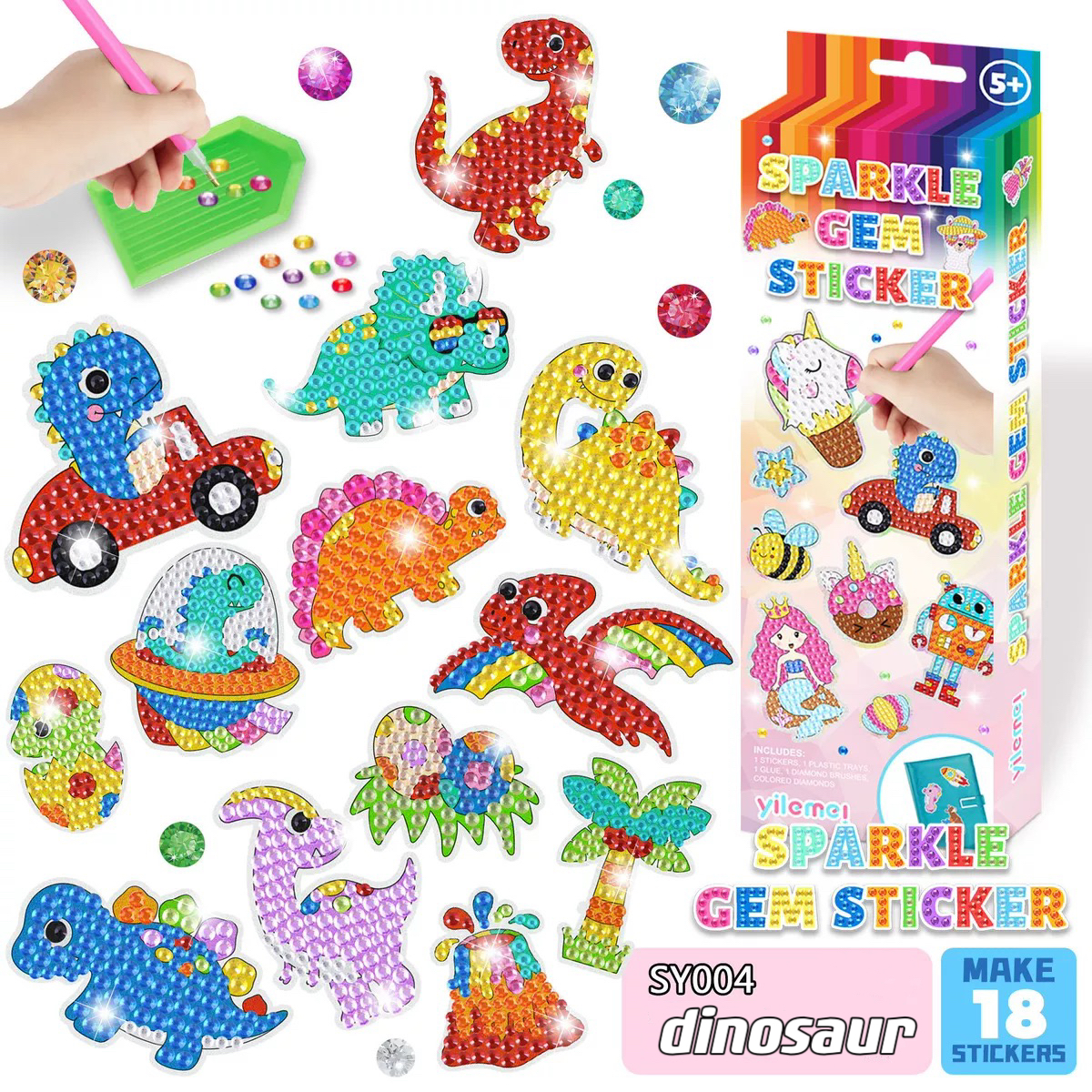 Diamond painting is a great way for children to enjoy art and creativity while developing important skills and stimulating their imagination.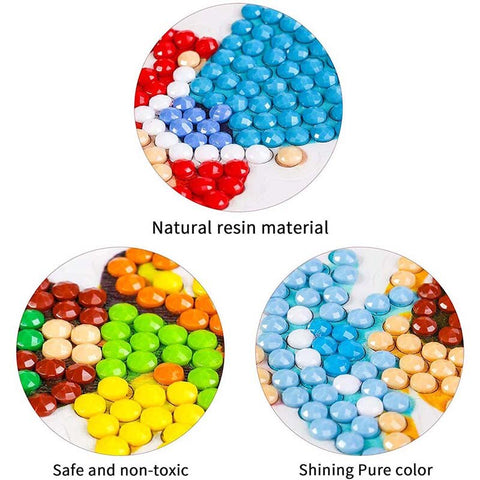 How to use
The pack includes a pre-printed canvas with an image of a dinosaur, as well as hundreds of small diamonds in different colors.The canvas has a self-adhesive layer, so the diamond can be easily applied.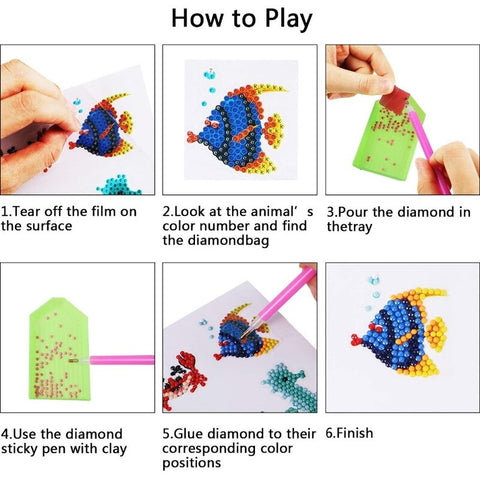 Specifications:
Package Included: