The cute and lovely night light made of silicone has a delicate baby skin texture, which is soft and pleasant to feel when kneading and reducing pressure. It is the best gift idea for a loved child.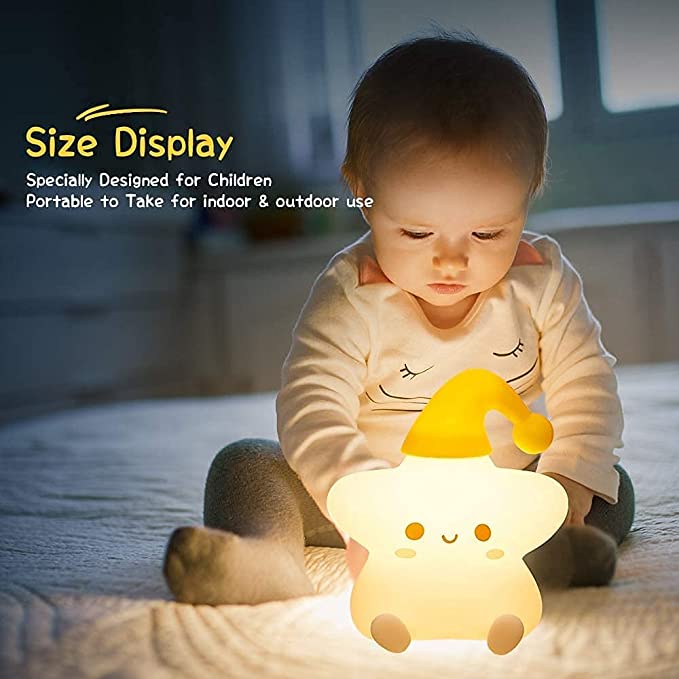 No flicker, blue light reduction, no glare, no ultraviolet light, the children's night light has a mode that can change different colors. You can adjust it to the right color to sleep.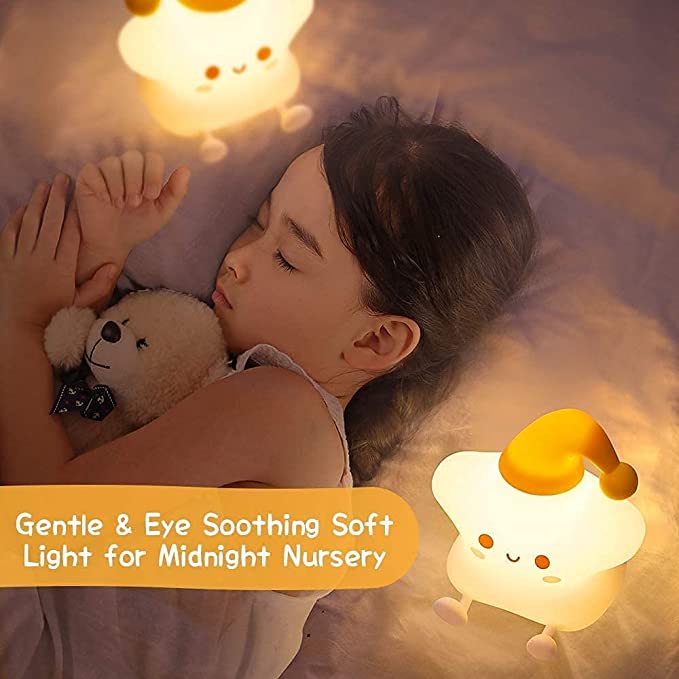 Since the children's night light can be charged via USB, you don't need to worry about the battery. It lasted at least a week before it needed to be recharged. The charging speed is fast and lasts longer than the baby sleeps.
Perfect handheld size, easy to carry the baby night light! Let the children easily bring their favorite cute night light through the corridor to the bedroom or bathroom at night. It is also very suitable for mothers who change diapers in the middle of the night, travel and breastfeed.