Each vase of them is an exclusive piece of handmade artwork that will bring you luck and can bless your family to be safe, healthy, and happy.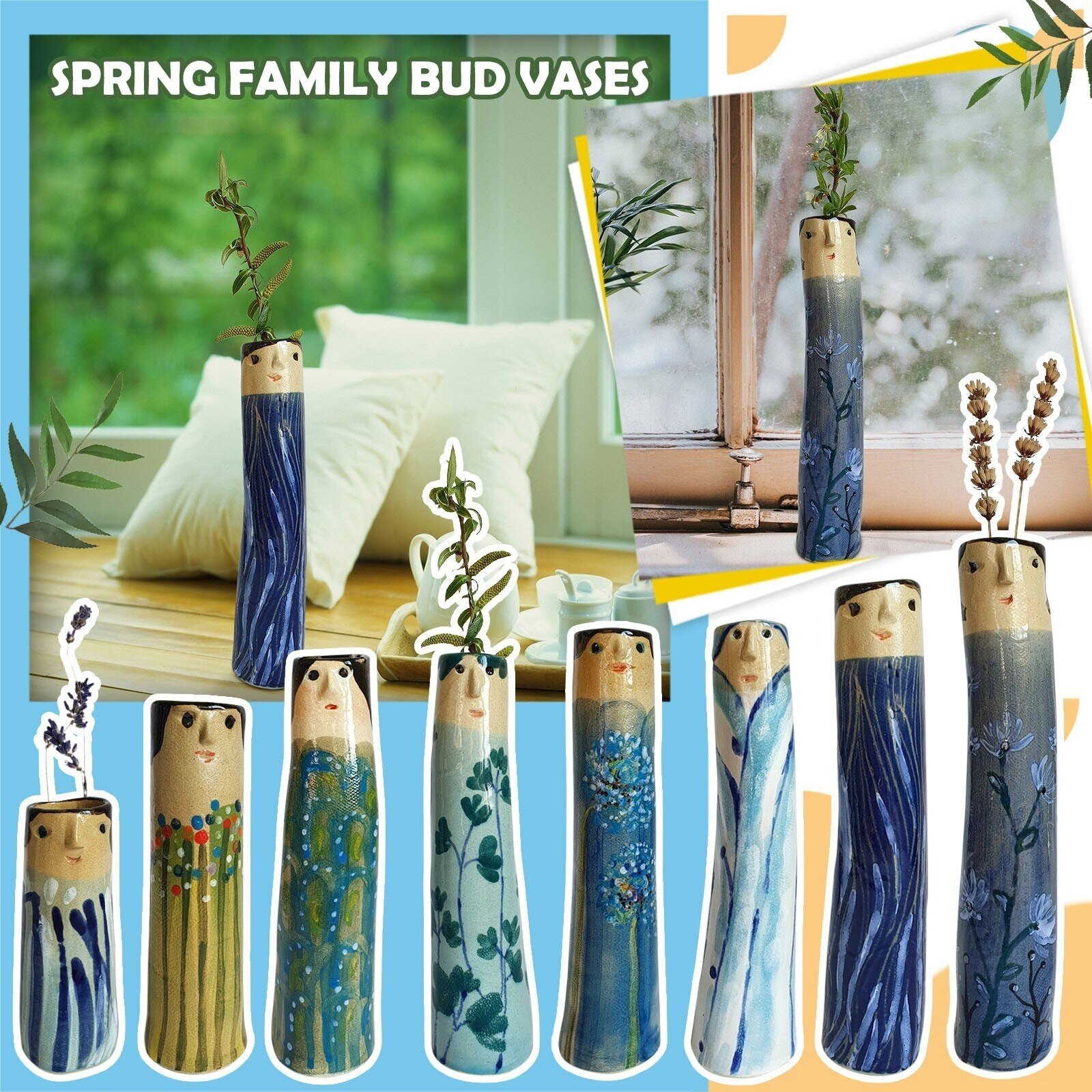 Each Spring Family Bud Vases represent our beloved family and friends. We must hope to always be with these lovely people and be happy forever!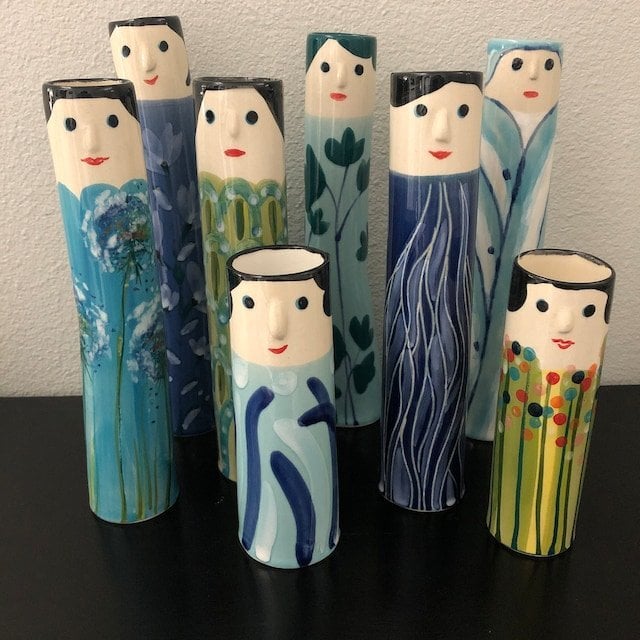 Spring Family Bud Vases are one of a kind! All our vases go thru several pairs of hands to become the piece of art they indeed are.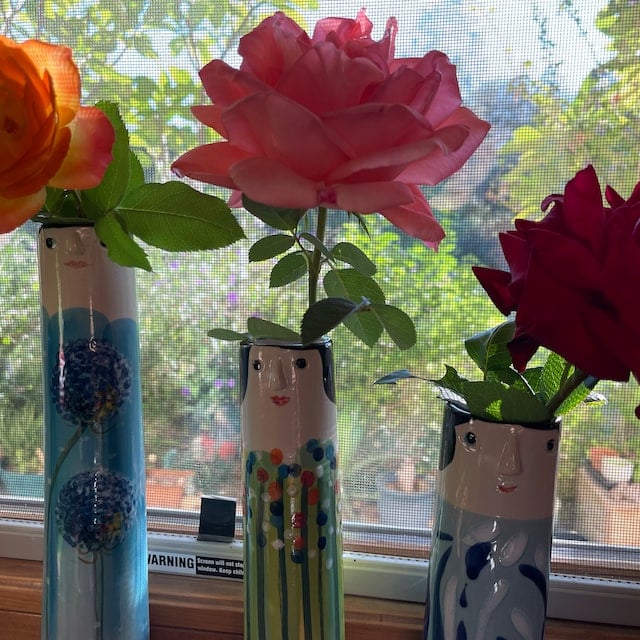 Brightly colored painting wraps the whole body of the vase, and will never fade, bringing the breath and vitality of life!

The vase has a transparent coating to protect and bring out the beautiful texture. No two vases are exactly the same, so the texture and color may be slightly different.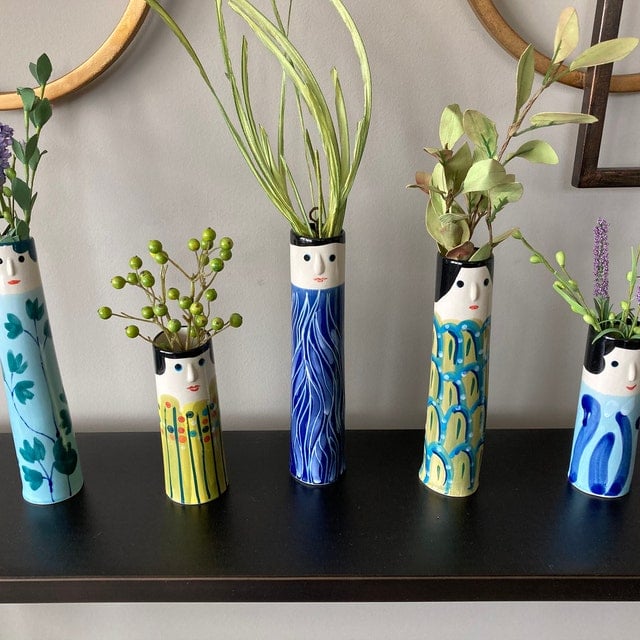 The traditional bohemian style is the romantic art style most loved by wives and children.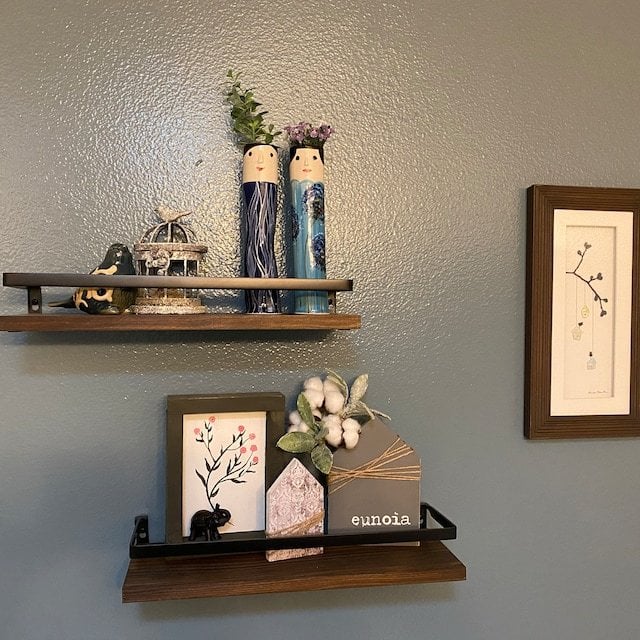 Our vase sets are unique gifts for holidays, birthdays, etc. This Spring Family Bud Vase is easy to wash or maintain by hand and will surely become a family heirloom worth remembering.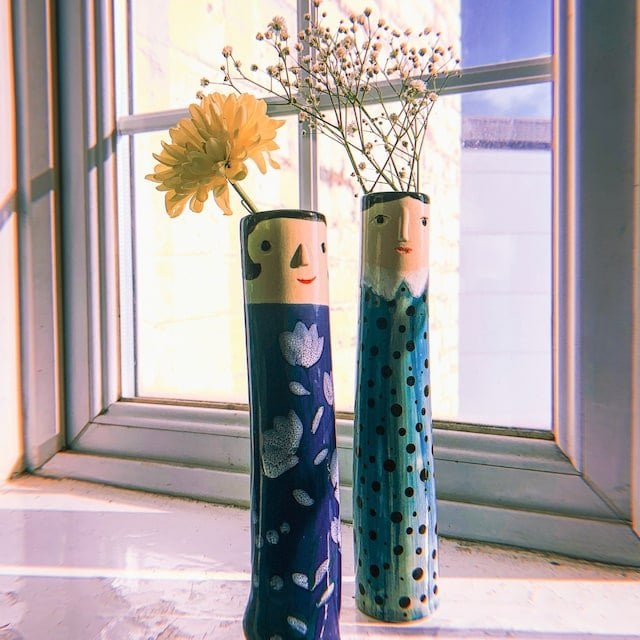 ✨Specifications:
- Resin craftwork for extra strength and durability.
- Size: As picture