🌹 The attractive lights of outdoor solar garden column lights add vitality to your garden.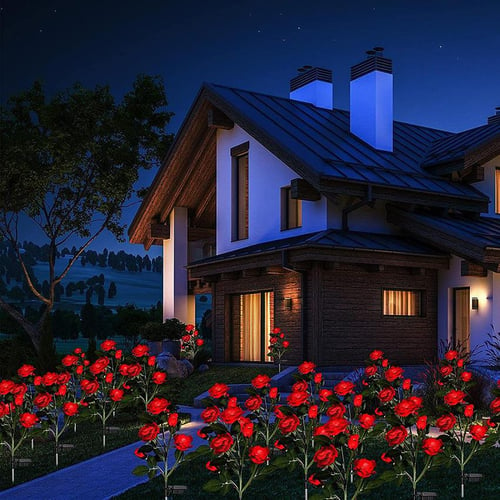 Features
✨ Flicker and steady on: You can easily adjust according to your preference, compared to other single-mode solar lanterns, outdoor rose lamp offers 2 working modes, enough to create a romantic atmosphere.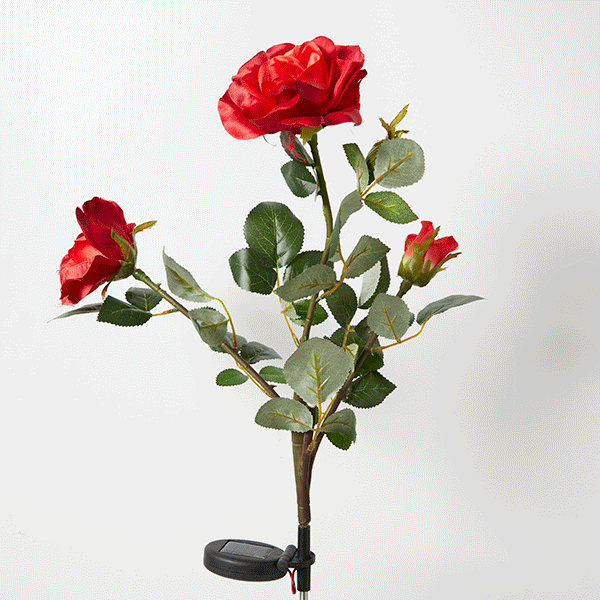 💧 Waterproof and temperature-resistant: there is no need to worry about all kinds of bad weather.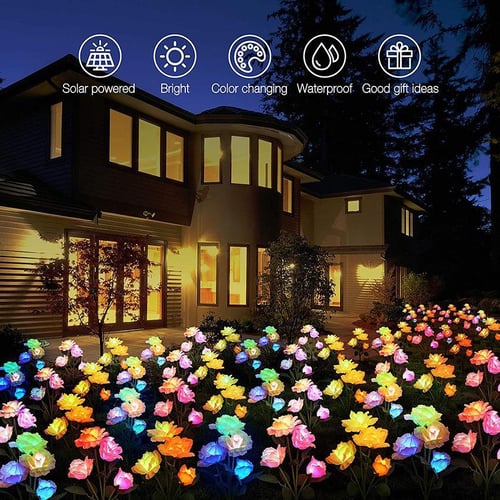 🌙 Beautiful to look at both during the day and night: these flower lights will bring a refreshing air to your backyard or flowerbeds.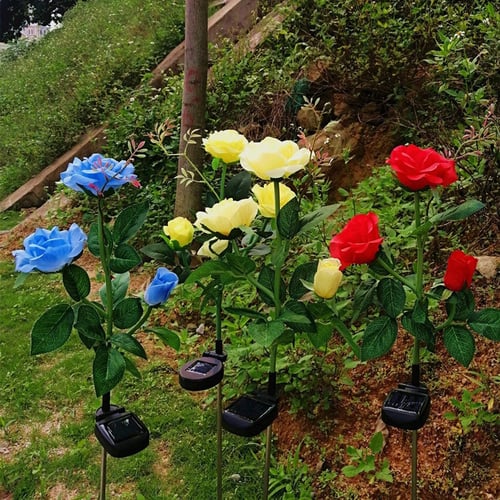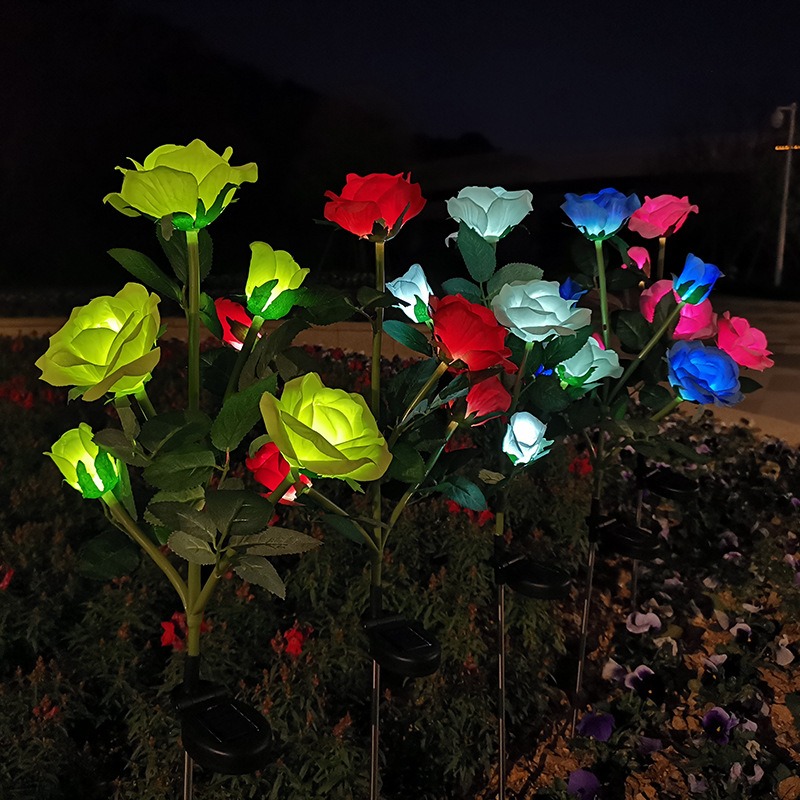 ☀ Make sure they're placed in direct sunlight to charge. Enjoy an enchanting glow at night!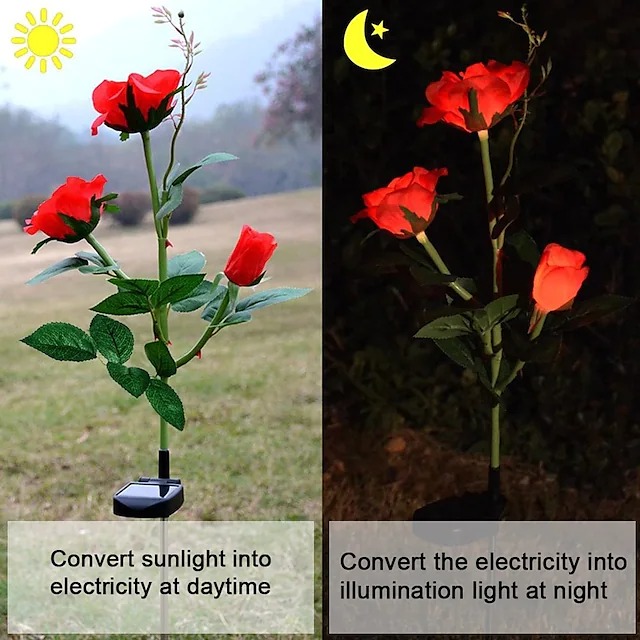 Specification
Material: ABS Plastic, EVA, Stainless Steel
Size: 73/ 75cm
Charging time: 8 hours
Working time: 8 hours after a full charge
Color: Pink, Blue, Yellow, White, Red
Eco-friendly, weatherproof, waterproof
A hassle-free alternative to real roses
Will bring a romantic atmosphere to any outdoor space
Perfect outdoor decor for gardens, backyards, weddings, anniversaries, and other occasions
❗ Note: It cannot be inserted in a shaded place. It needs to be inserted in a place where it can be exposed to the sun for 6-8 hours a day. There should be no light shining on the solar panel at night.