REVOLUTIONIZE THE WAY YOU WALK AT NIGHT!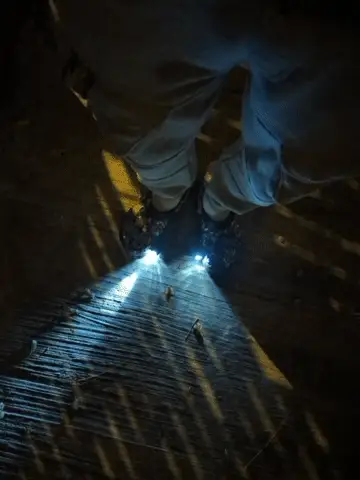 The world's first and only mini headlights for hole shoes. These compact and convenient lights can be easily attached to your shoes, allowing you to see and be seen at night.
FEATURES:
✨Light up your Road and walk Safely

Wearing lights on your shoes can make you more visible to others, particularly when walking or running in low-light conditions. This can help to reduce the risk of accidents or collisions with vehicles or other pedestrians.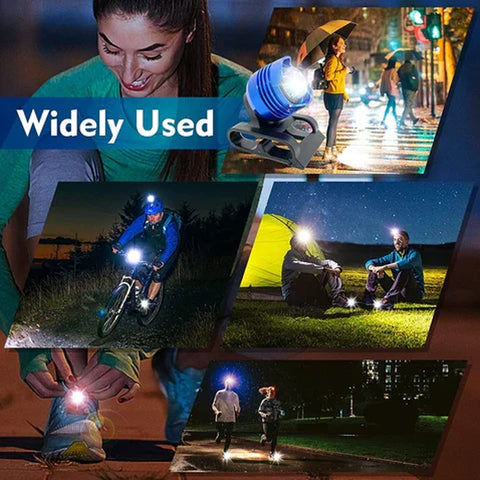 ✨Ultra Bright and Longer Vision

Lights on your shoes can provide illumination as you walk or run, making it easier to see your surroundings and navigate in low-light conditions.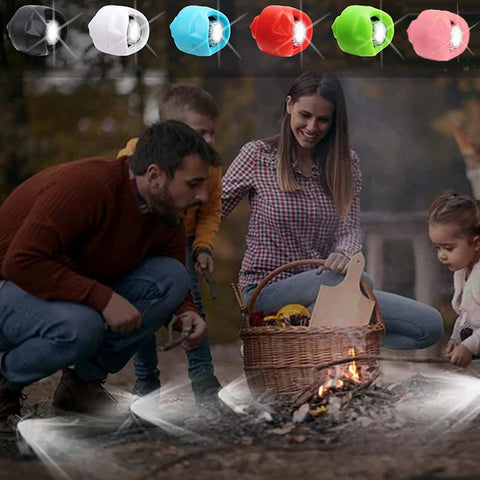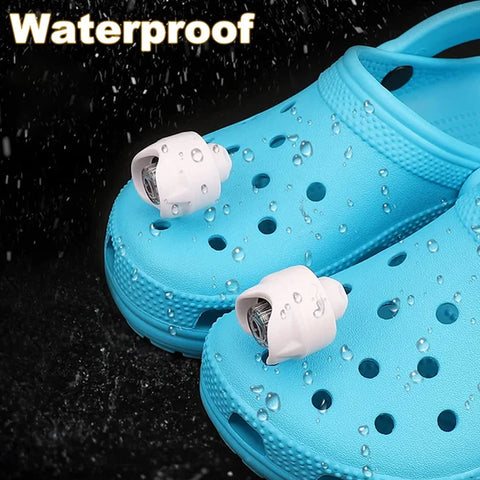 ✨Lightweight and Strong

High-quality aluminum alloy, light and strong, Weight 22g, Easy to attach to shoes, you can't feel it on your shoe.
USAGE INSTRUCTIONS:
Unscrew the head of the light and remove the insulating pad between the two batteries
Then place the battery according to the positive and negative directions of the battery when it is disassembled, with the side with the text facing outward
Tighten the light to avoid poor contact, and then press the head of the light, that is the switch of this light
If the battery runs out, just replace the battery of the CR2032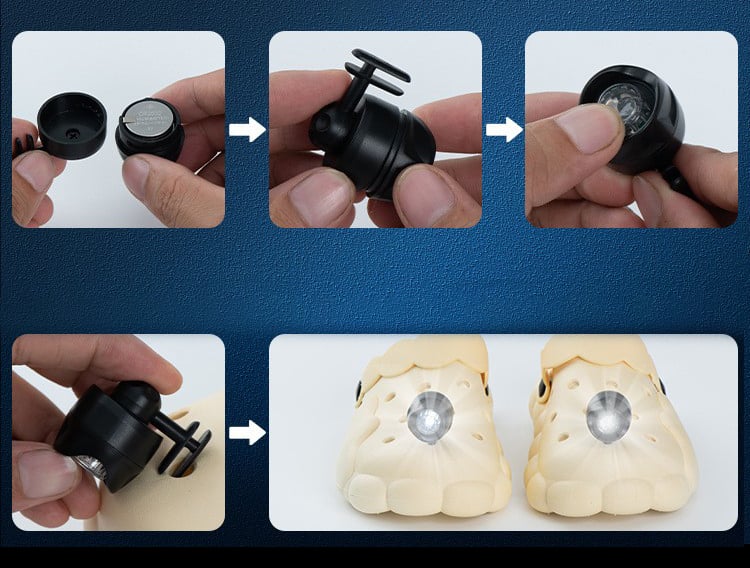 SPECIFICATIONS:
Material: plastic
Color: Black/Blue/Red/Green/White/Pink
Size: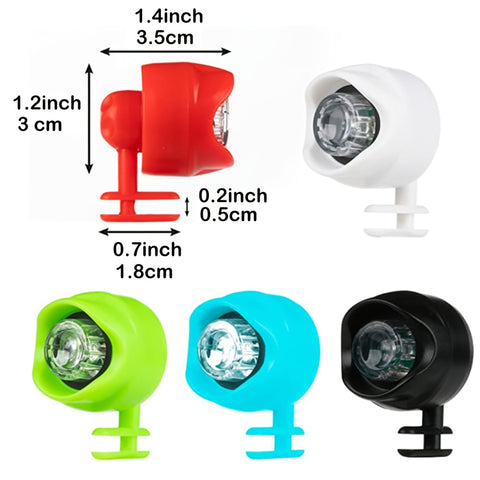 PACKAGE:
2 * Rechargeable Hole Shoe Lights