Look, this shark is going to eat your pet!🦈🦈
【Cartoon Shape】Designed in the shape of a cartoon shark, this semi-enclosed pet nest will stimulate your pet's curiosity.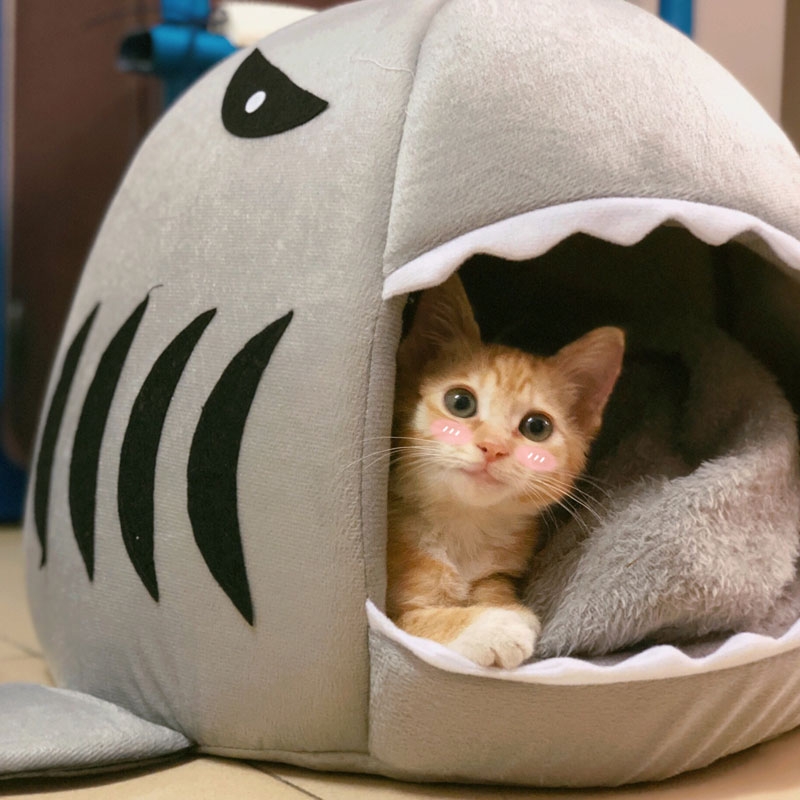 【2 in 1】Multifunctional pet cave bed, 2 in 1 design, can be folded into a comfortable sofa, available in all seasons.

【Fine Workmanship】Excellent sewing workmanship makes this cartoon pet cave bed lively, suitable for most kittens or puppies.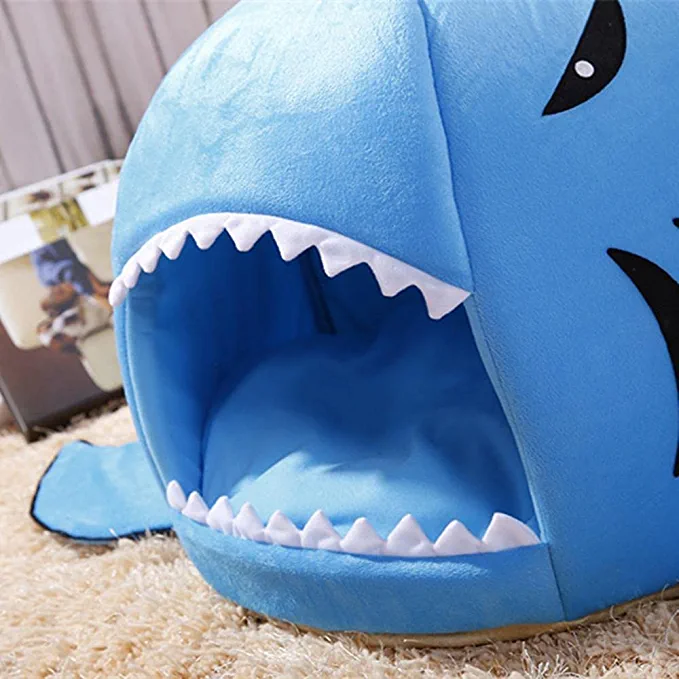 【Non-slip and Waterproof Bottom】The bottom of the pet bed house is made of anti-drip plastic, which is waterproof and non-slip.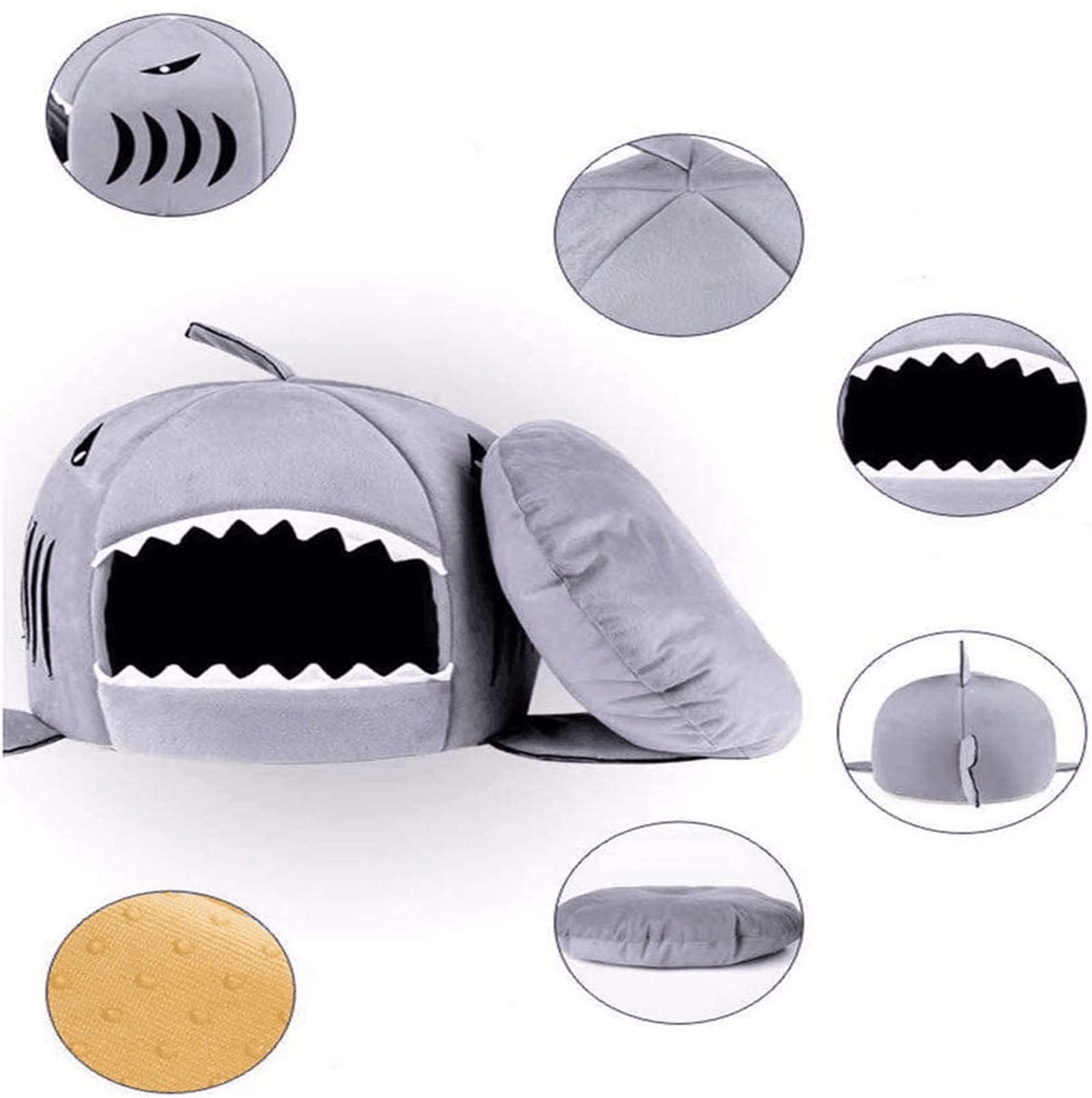 【Compact Design】This sofa bed for cats and dogs will not be too big or too small, which is convenient for storing pets to rest or play.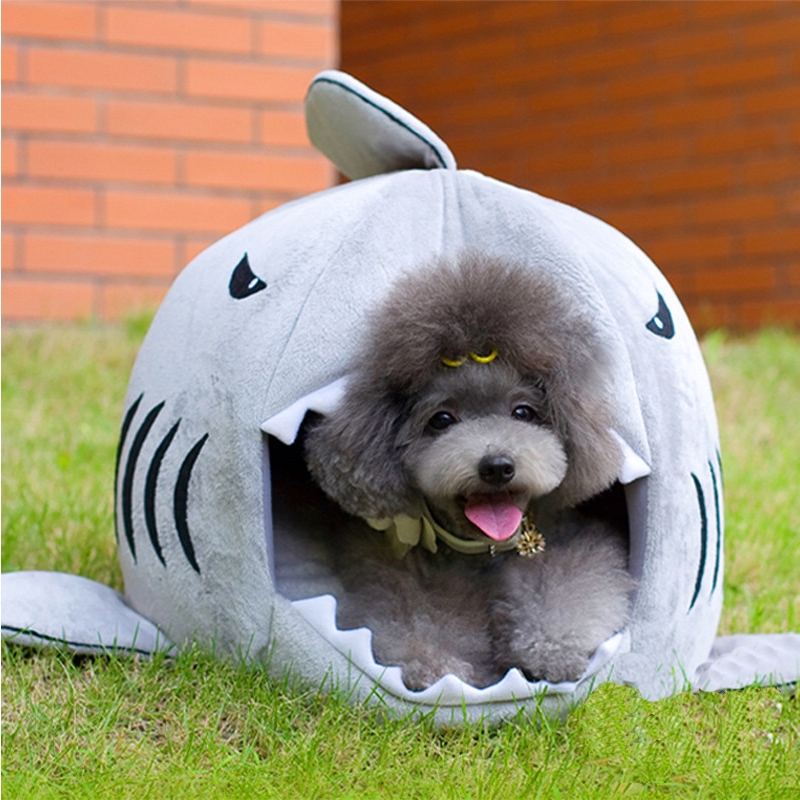 Material: short plush
Size: 16.53*16.53in/11.81*11.02in/7.87*5.91in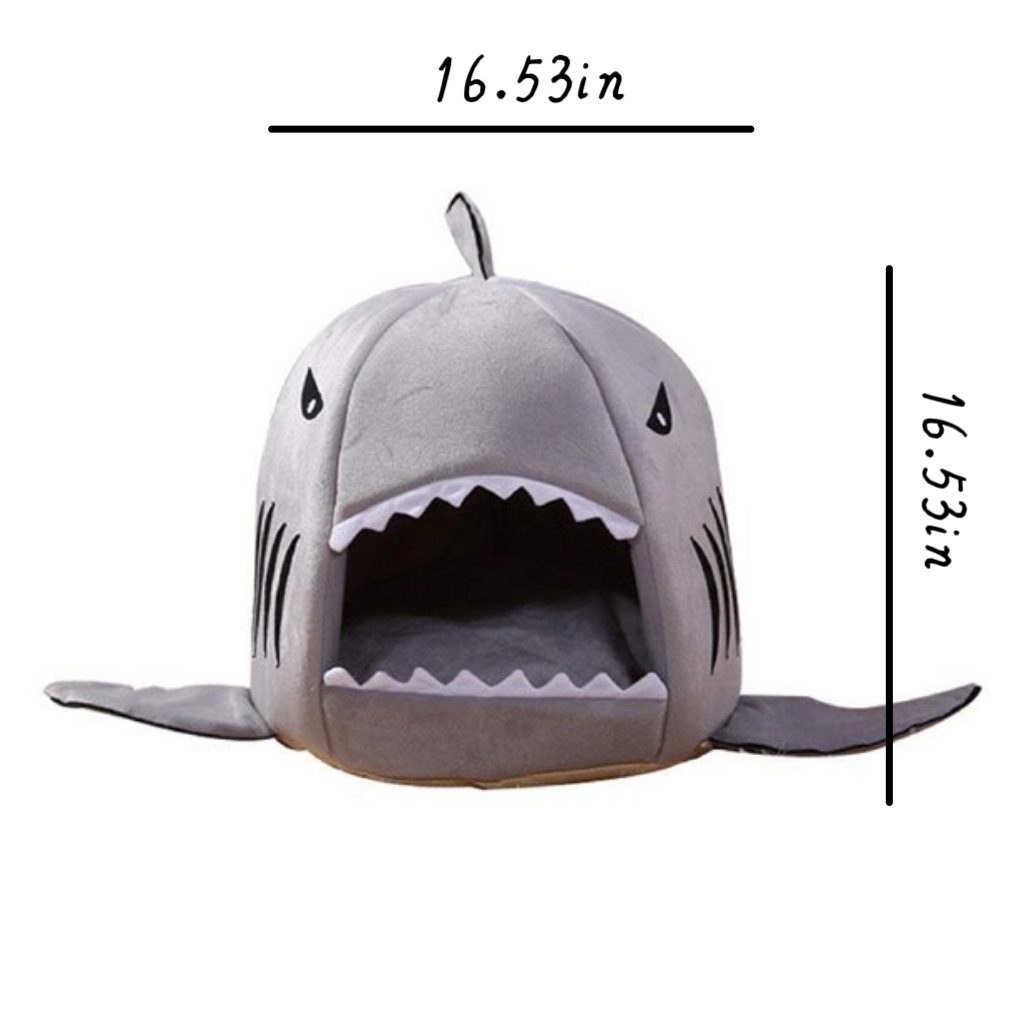 Suitable for Small dogs, cats, hamsters, hedgehogs and more