Keepsake Boxes are small, sweet places to keep treasures. Hand-painted bas-relief lids are not attached. Inside, the bottom of each box reveals the sentiment "Forever true, forever friends" as a hidden discovery.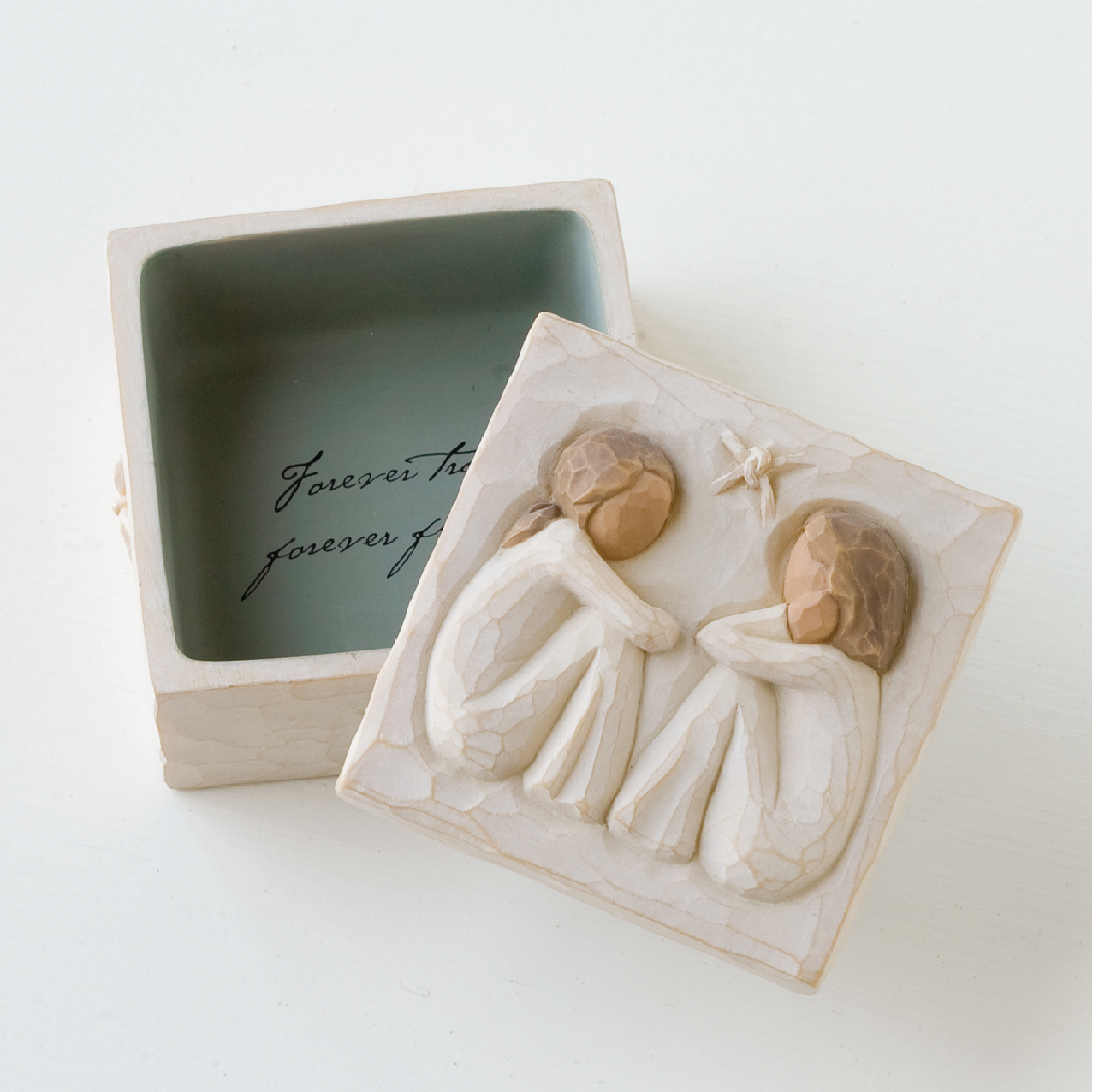 Perfect for the lady or gentleman who wishes to keep special little notes, a bequeathed brooch or watch, a gifted ring, or a precious painted rock from a special child in your life….that personal and unique container to hold a treasured memory.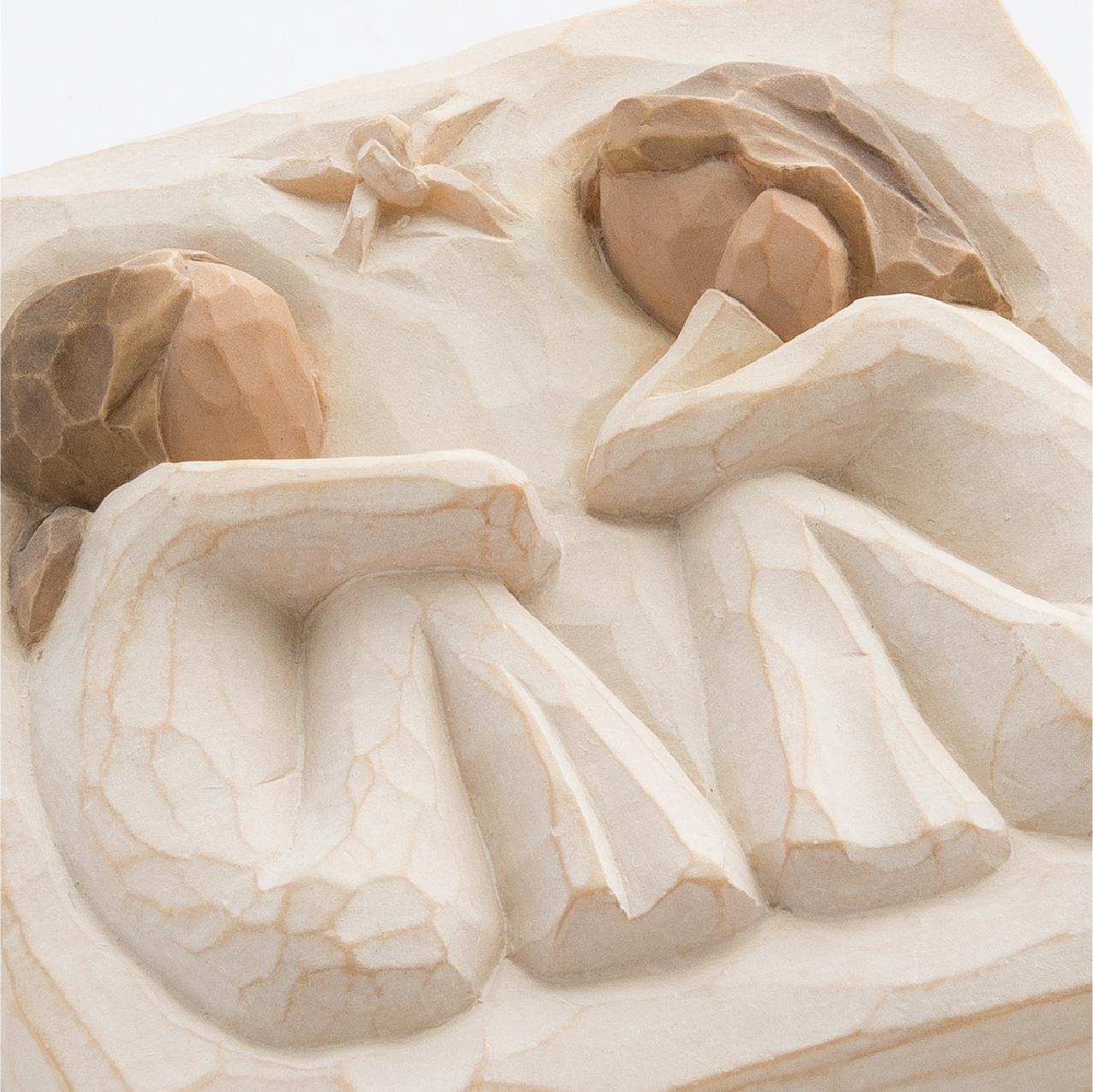 An expression of friendship in a carved bas-relief hand-painted plaque that can hang on the wall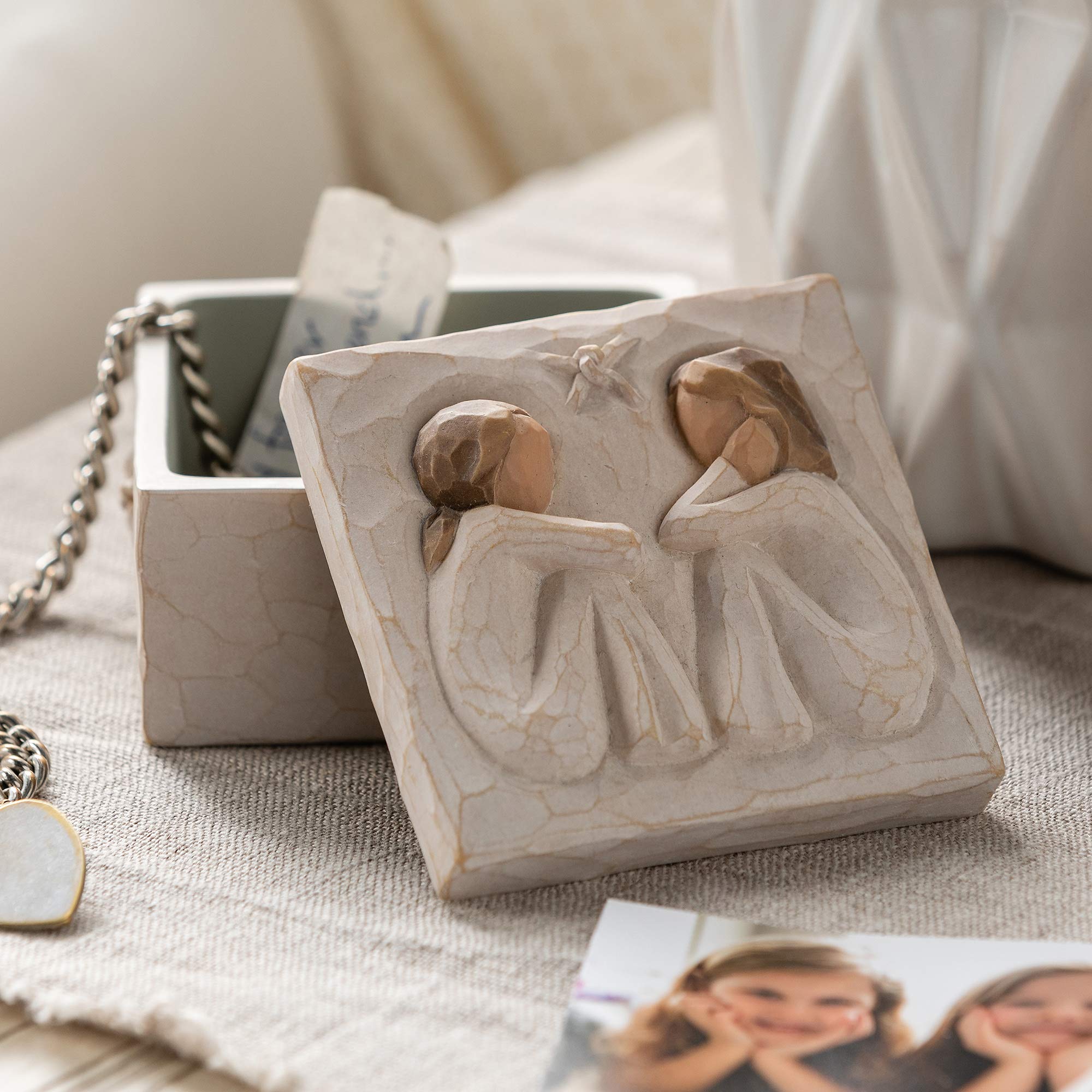 Willow Tree sculptures express love, closeness, healing, courage, hope… emotions of a life well lived 3"square x 2"h hand-painted resin box with bas-relief carving on lid.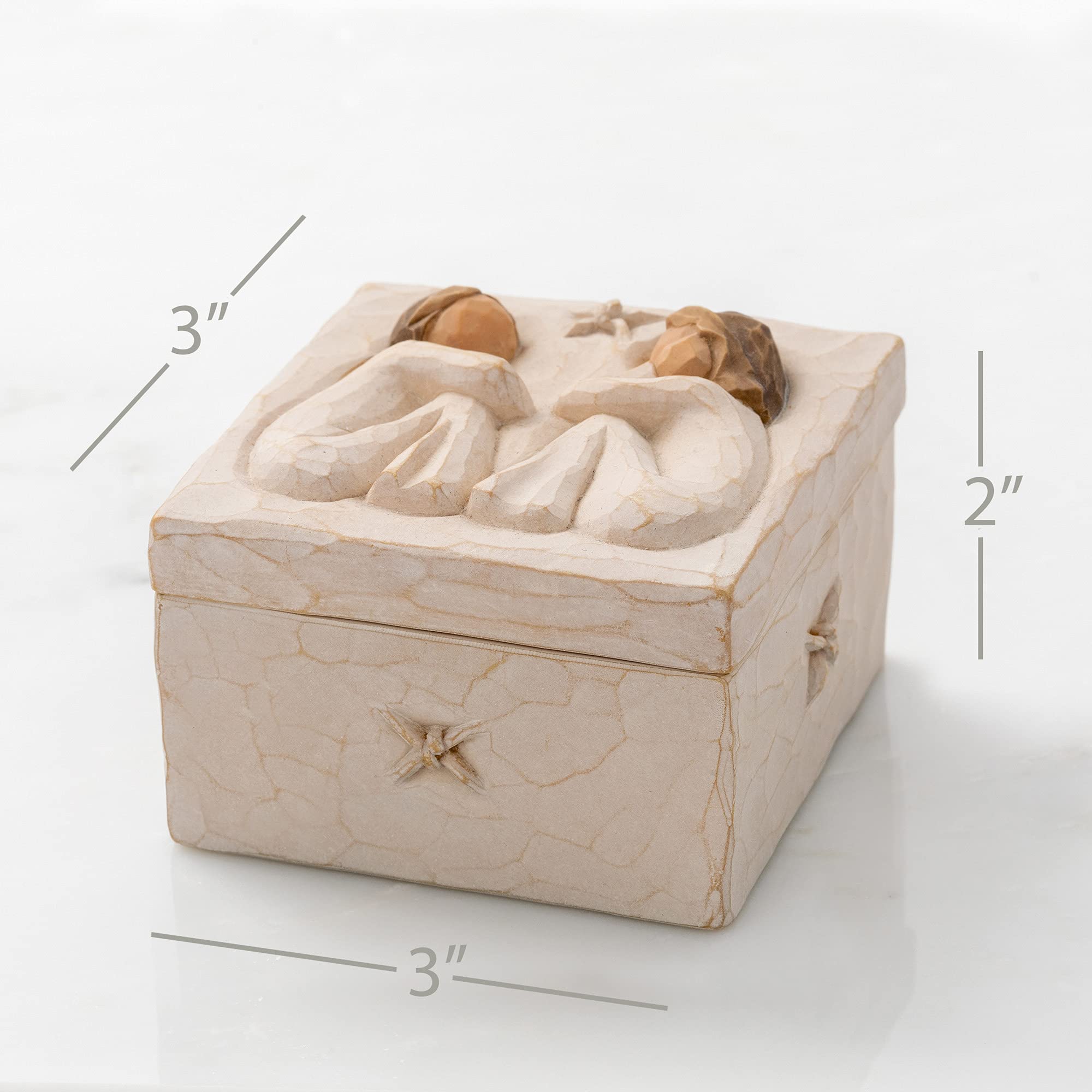 This is a beautiful handcrafted keepsake box. Inside is a beautiful written,
"Truly a Friend."
This makes as a perfect pet keepsake box, or a gift to someone who has recently lost a beloved pet.
Ready to display on a shelf, table or mantel. To clean, dust with soft brush or cloth.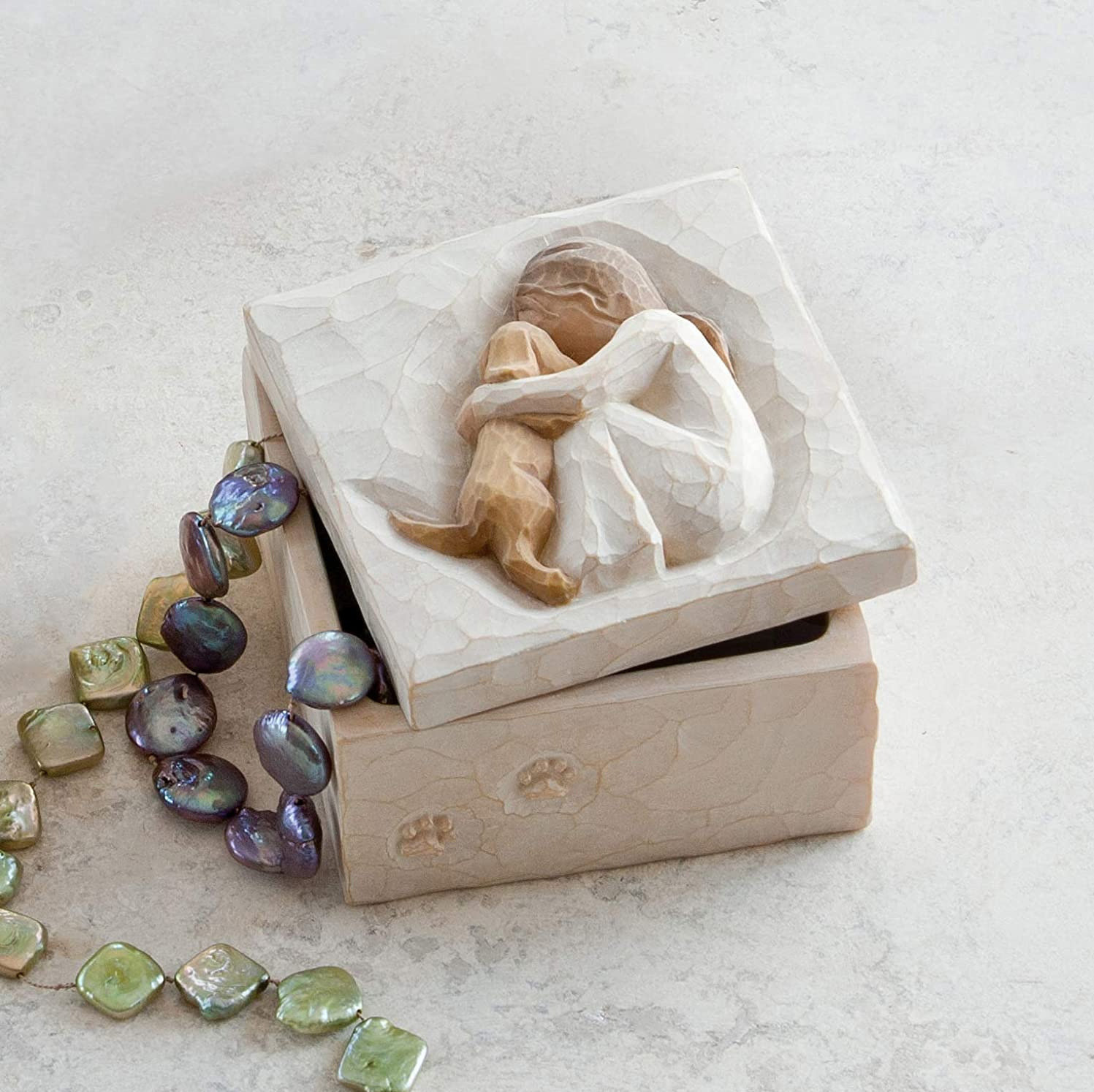 Packaged in fitted box ready for gift-giving.