💡 Motion Sensor Under Cabinet Lights Dimmable Closet Lights Wireless Magnetic Rechargeable Light Kitchen Night Lights for Wardrobe.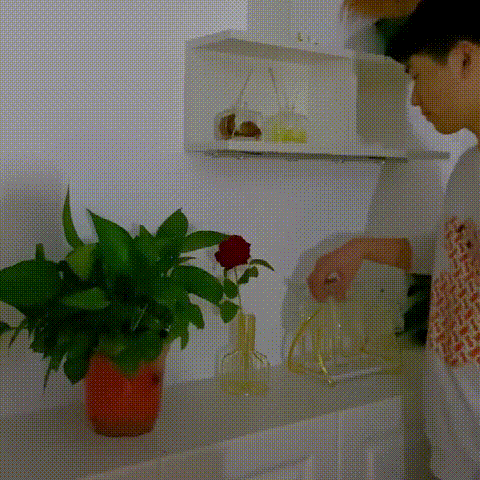 Key Features :
❤️ 【3 Working Modes Adjustable】 : These stick on cabinet lights have 3 mode switch which is on-off-G to always set it to ON, OFF or motion sensor mode. Therefore, you can use these closet lights as a regular closet/cabinet/drawer night light or motion sensor light. In G mode and in dark environment, these cabinet lights will automatically detect human movement within a range of 10ft/120° and turn off automatically after 25 seconds of no motion.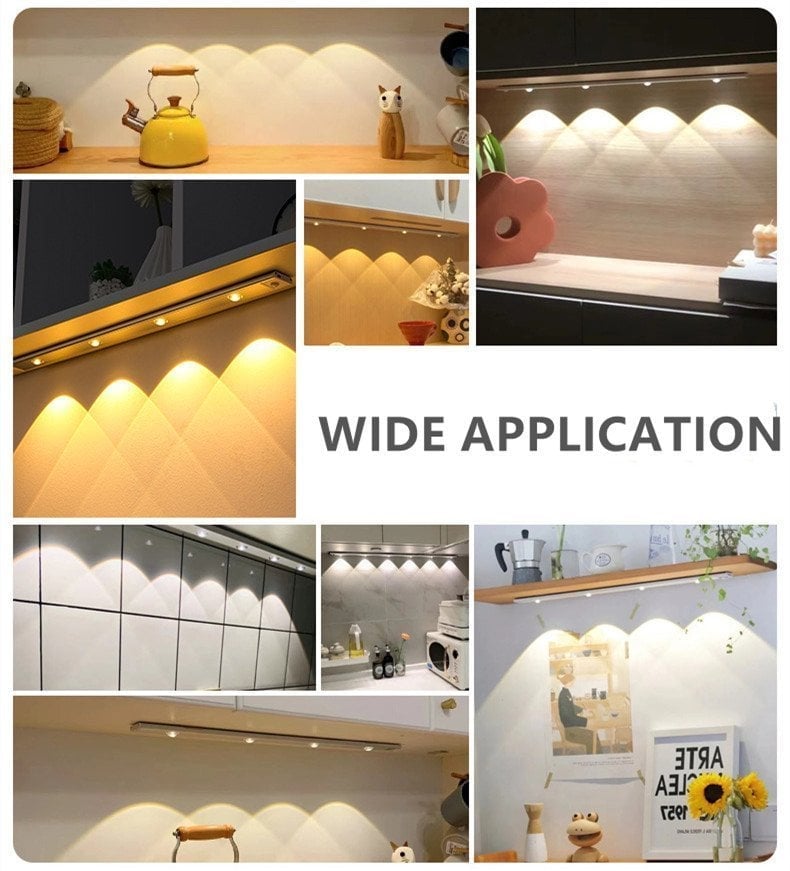 ❤️【MORE SAFE - NO BLUE RAY】Adopting the latest side lighting and anti-glare technology. The lights will be softer and brighter than the old version of the direct light. High quality LEDs not only energy saving but also protects your eyes from dazzling irradiation.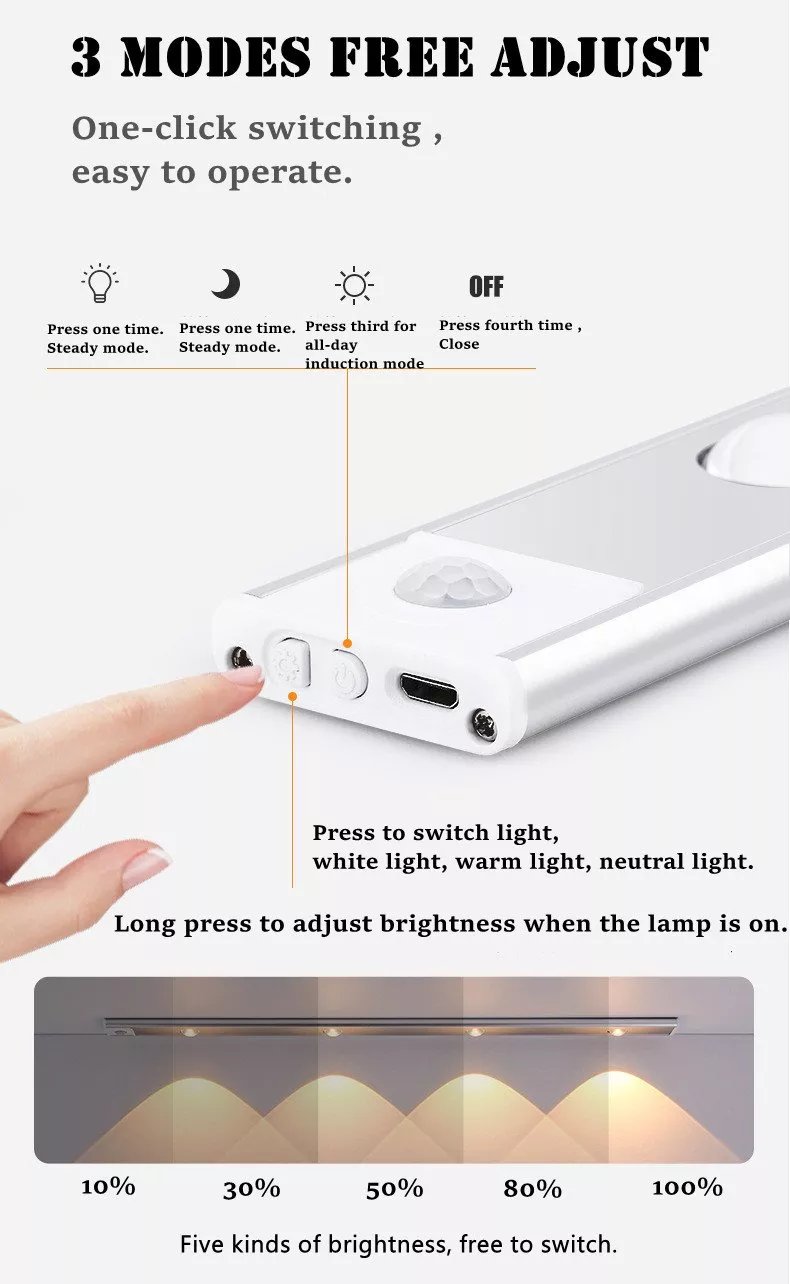 ❤️ 【Wide Application】 : This multifunctional cabinet light is ideal for bedroom, baby room, closet, closet, closet, hallway, workshop, basement, garage, stairwell, garage entrance, pantry and other places.

❤️【EASY TO INSTALL】Built-in magnet to stick on any ironwork: This wireless motion sensor cabinet light can stick on any ironwork, or you can use the included stick and iron tape to stick on any non-iron item surface. When you need to charge or change places, you can turn off the cabinet light at any time.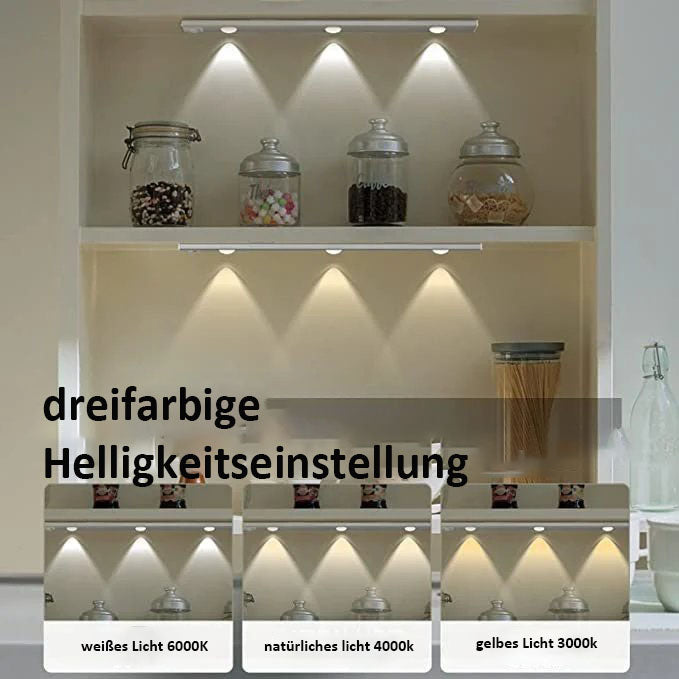 ❤️ 【Quality Guarantee】 : We have three certifications issued by authoritative organizations to ensure your safety when using.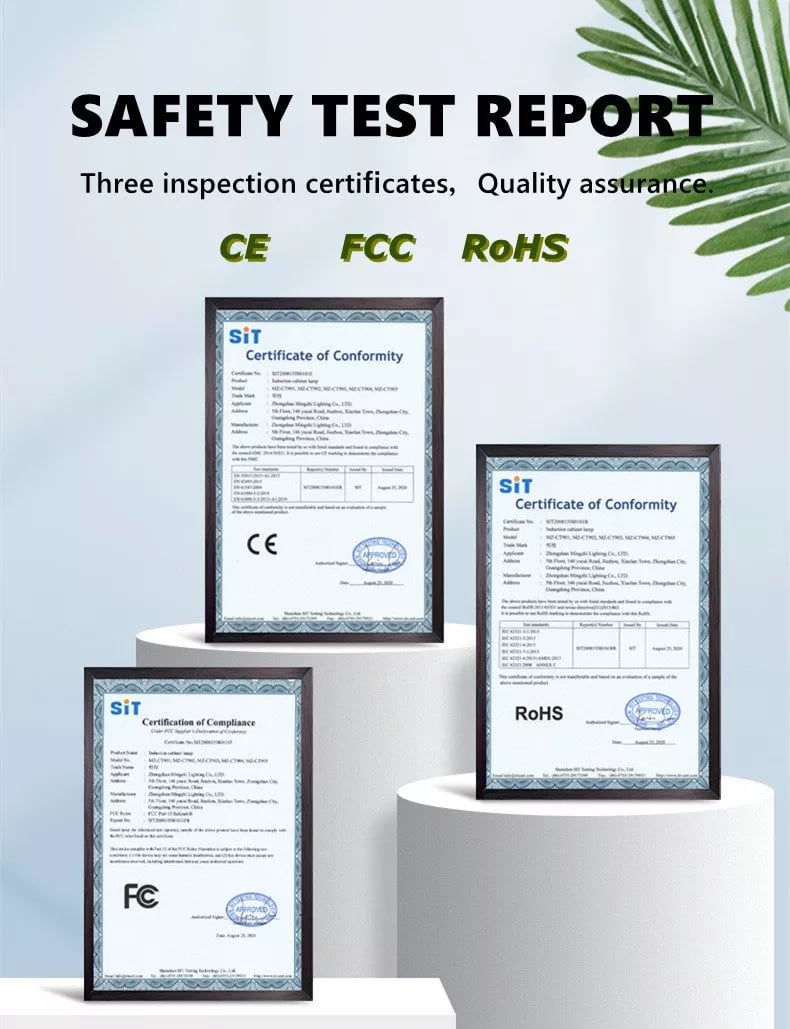 ❤️ 【Height and Weight 】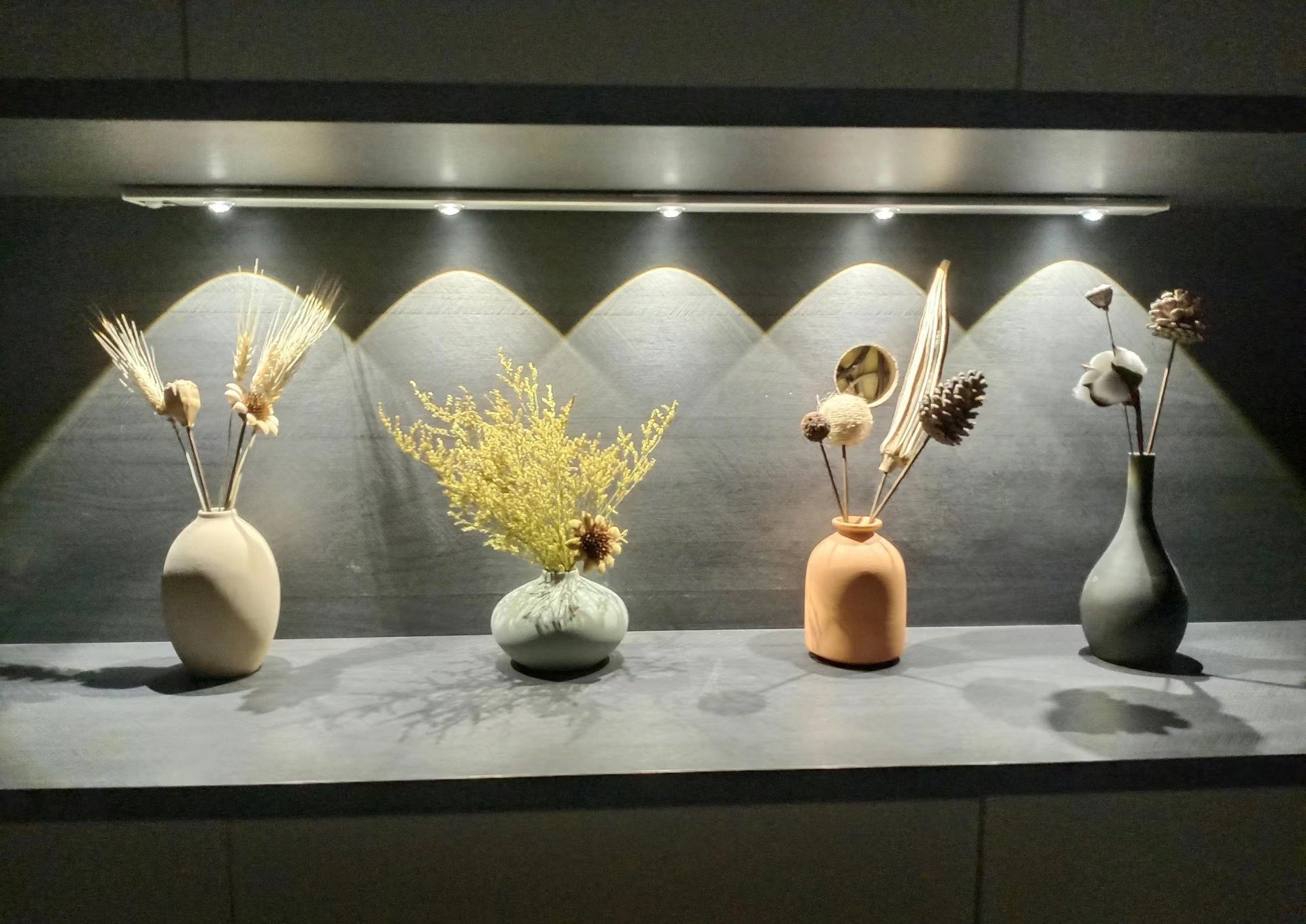 Size/Weight: 11.8"/141g( 2 LED lights)
15.8"/178g( 3 LED lights)
23.7"/251g( 4 LED lights)
31.5''/290g( 5 LED lights)
Material: lampshade (lens) + aluminum alloy + acrylic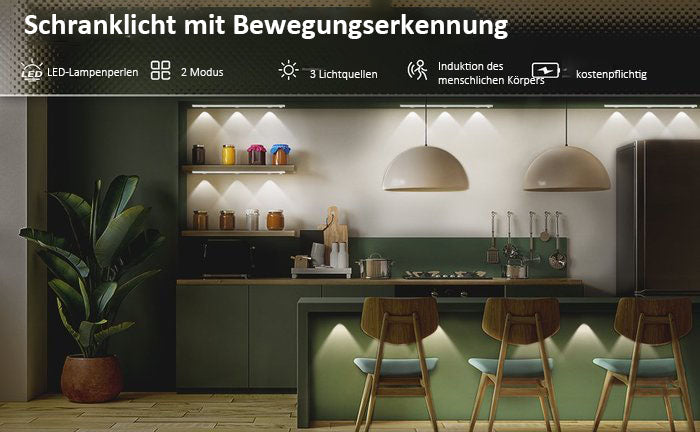 Package includes:
1 x Motion Sensor Cabinet Light
1 x USB Cable
2 x 3M Tape
2 x Iron Foil
1 x User Manual