The musical atmosphere light is covered by an aluminum alloy bar molding case. Simply but strong and durable.
Music Sync Light Bar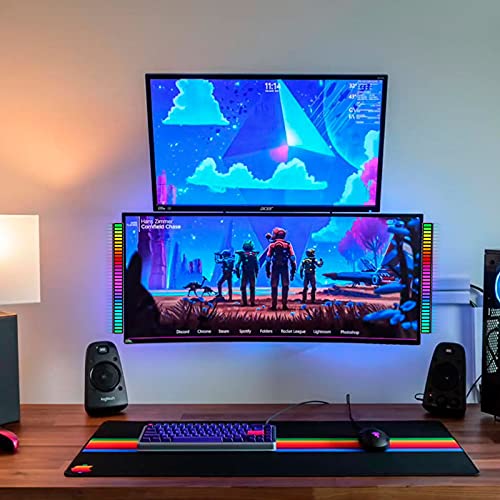 Sound sensitive music environment light bars have a 32-level adjustable pickup microphones, that easily sync with your music or ambient sounds emitted from your TV/PC.
32-Bit ARM Processor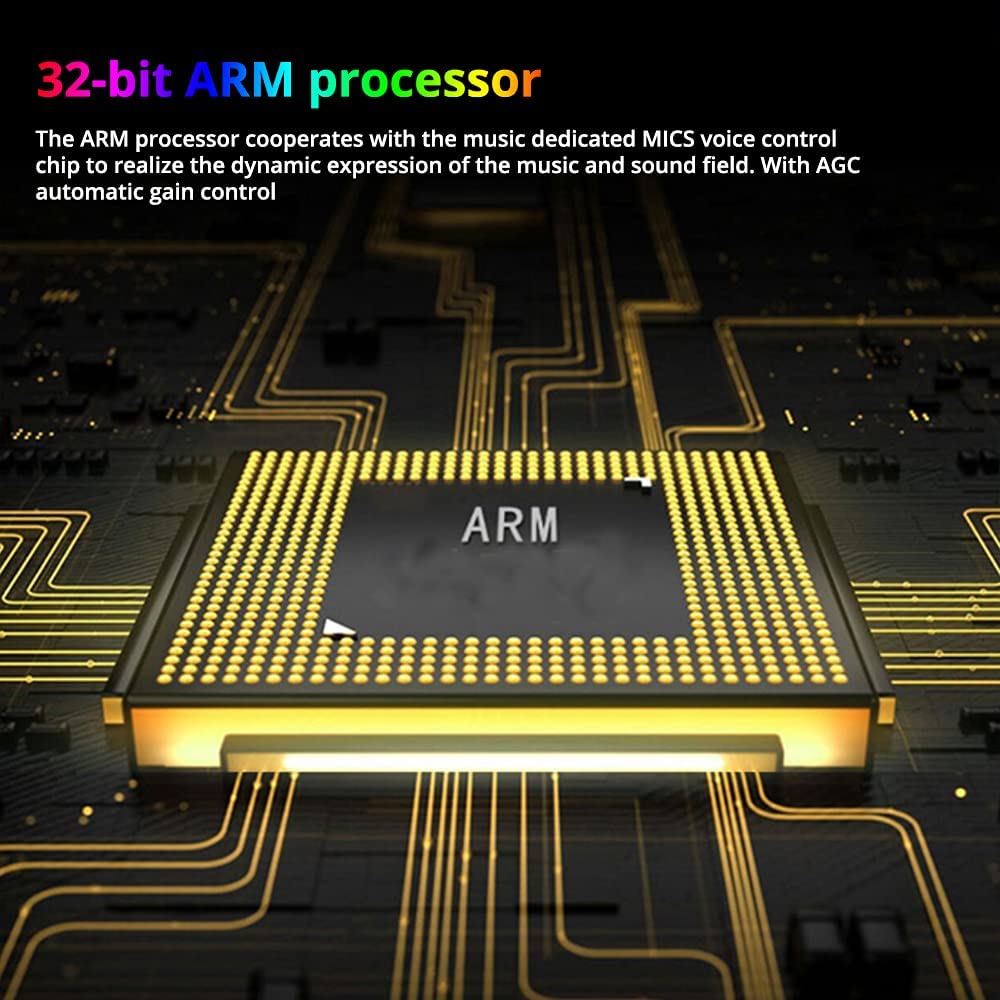 Compared with traditional sound-controlled lights, this sound-controlled light has 32 built-in dazzling light beads, with a music-specific MIC and a 32-bit ARM processor with a main frequency of 72M.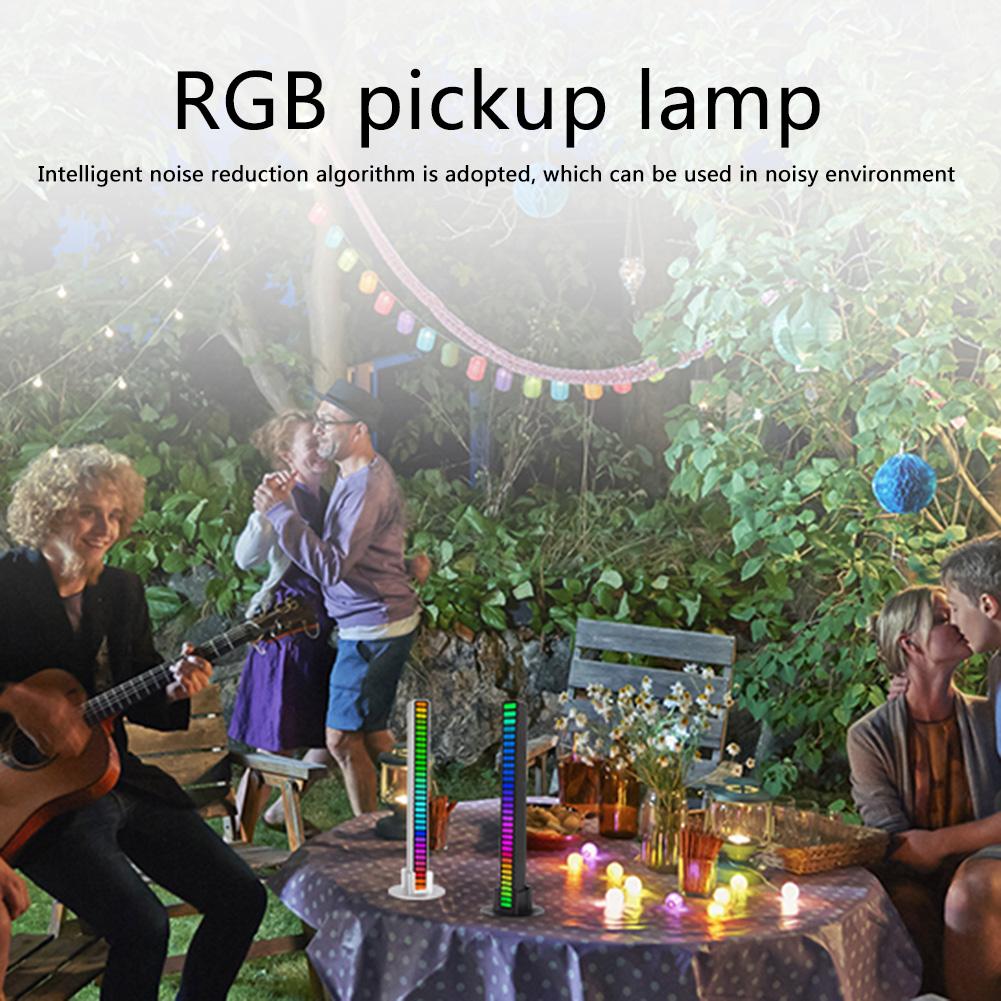 Realize the dynamic embodiment of music and sound field, giving you a dynamic decorative beauty.
Relaxing & Inspiring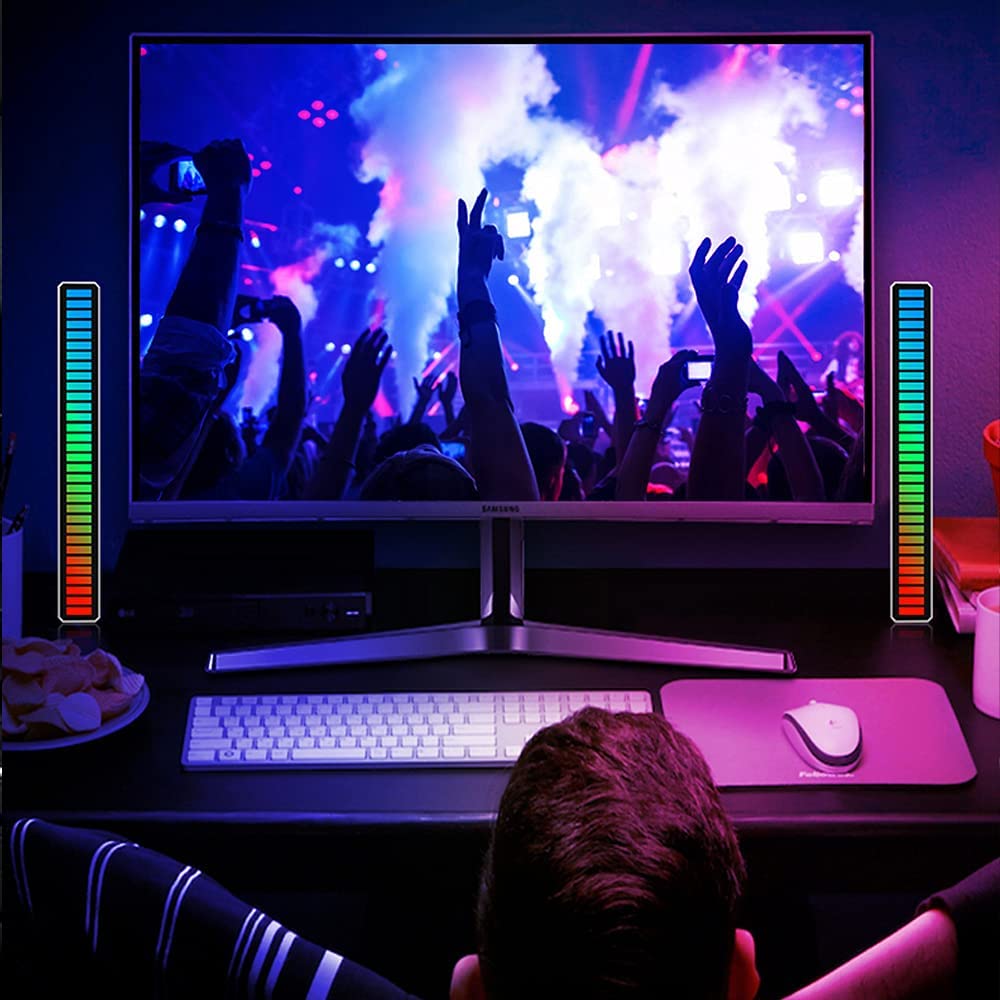 You can place it on your office desk, bedside table, or in your car to create a relaxing and inspiring atmosphere. By activating the environment, it helps to relieve your pressure and trigger your idea.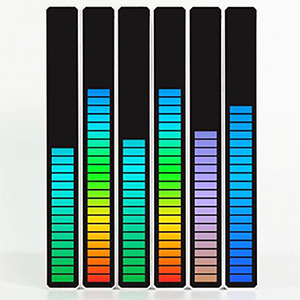 The RGB audio spectrum indicator has 18 color LED lamp beads, high sensitivity mic, and also has 9 display modes, 4 brightness levels and 5 speed levels. Its excellent silencing function allows you to use it normally in noise.
Usage Guide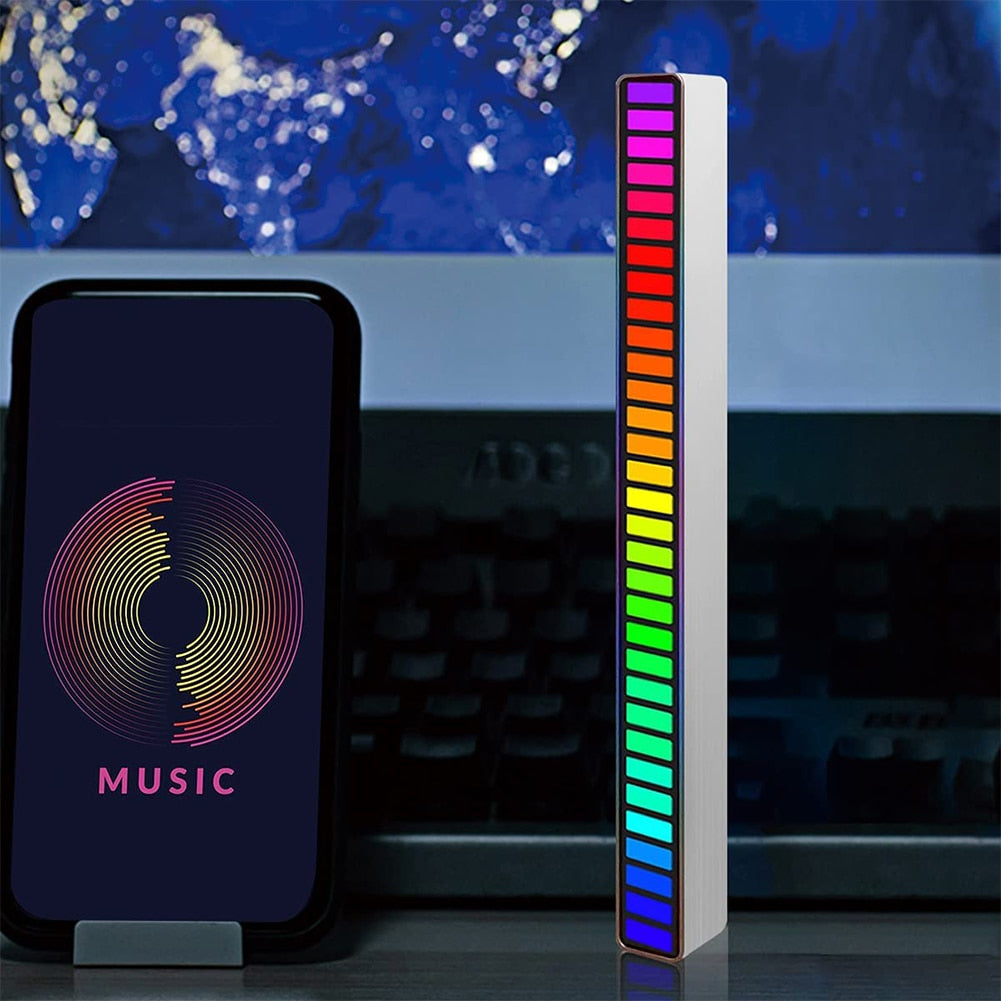 ➡️ MODE/SPEED key: short press to turn white - select mode; long press to turn red - select 5-speed levels.
➡️ COLOR/BRIGHT key: short press to turn white - Select color; long press to green - select 4 levels of brightness.
➡️ Double key pressed at the same time: press at the same time to turn blue - to learn the ambient noise spectrum.
➡️ Press and hold COLOR at the same time while powering on: Enter gain setting mode.
Package Includes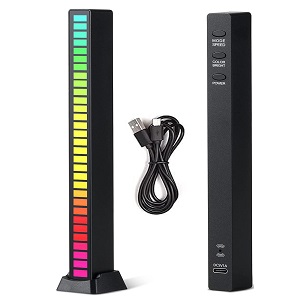 ✅ 1 X Host
✅ 1 X Micro-USB Power Cord (1.2m)
✅ 1 X Manual