EXCELLENT TOOL FOR LEARNING THE PIANO!
😓It is very challenging for piano beginners to memorize all the keys of the piano in a short time, which prevents us from playing the piano immediately. What's even more frustrating is that the enthusiasm for learning piano that we just ignited is likely to be dying.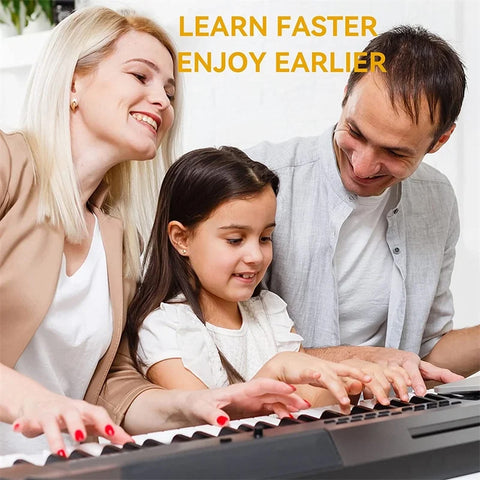 🤗As you know, learning to play the piano is a process, but we can still use tools to make the process faster and easier. The detachable piano keyboard note labels present the most important notes in a visual way, helping you start playing and practicing right away if you're new to the keys.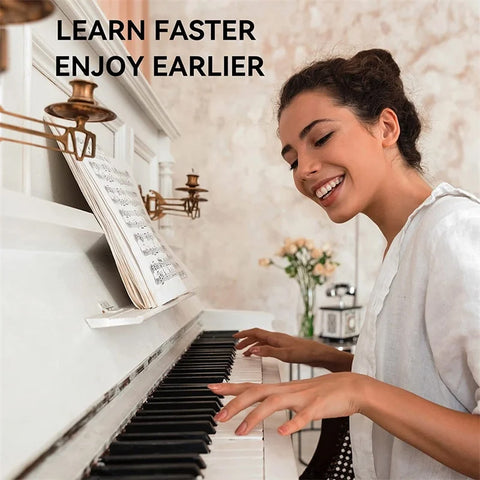 FEATURE
🎹

The detachable piano keyboard note labels are made of silicone and connect the labels in series, no need to stick to the keys like piano stickers.

Easy to install, easy to remove without leaving any residue and keep your keyboard clean and tidy

.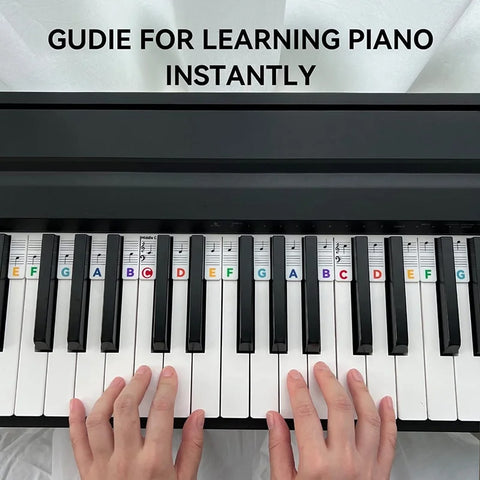 🎹

Showing the note of each key with double staff, which helps to find the corresponding key on the keyboard faster, since all piano scores use treble and bass staff structure

.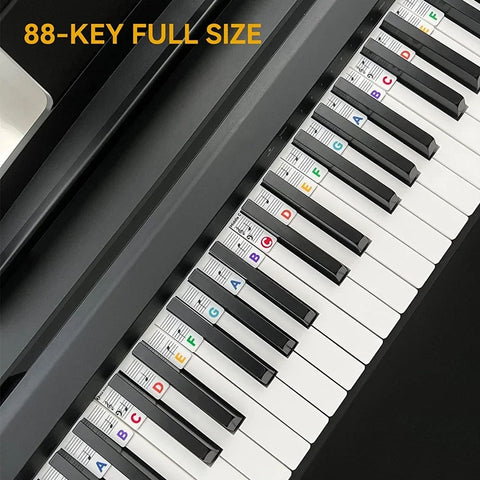 🎹

As you begin to know the keys and become familiar with the octave rule, you can remove the note strips from the keyboard.

Of course, if you feel like you're not good enough, you can always reset it

.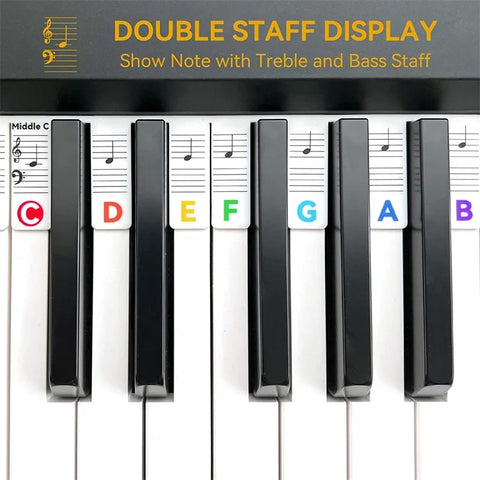 🎹

Fits standard size 88-key upright pianos.

Perfect for grand pianos, upright pianos, 88-key digital pianos and keyboards

.
SPECIFICATION
Material: Silicone
Color: Black, Colorful
Instrument type: Piano
PACKAGE INCLUDES
1 * Removable Piano Keyboard Note Labels