🎁💐 These wooden bowls are handmade and a perfect unique addition to your home.
😍The wood is turned, cut, sanded, smoothed, and steamed. Then oil is applied to the beautiful custom bowl. Lastly, the bowl is etched by hand. Each bowl is unique and no two are alike. 😍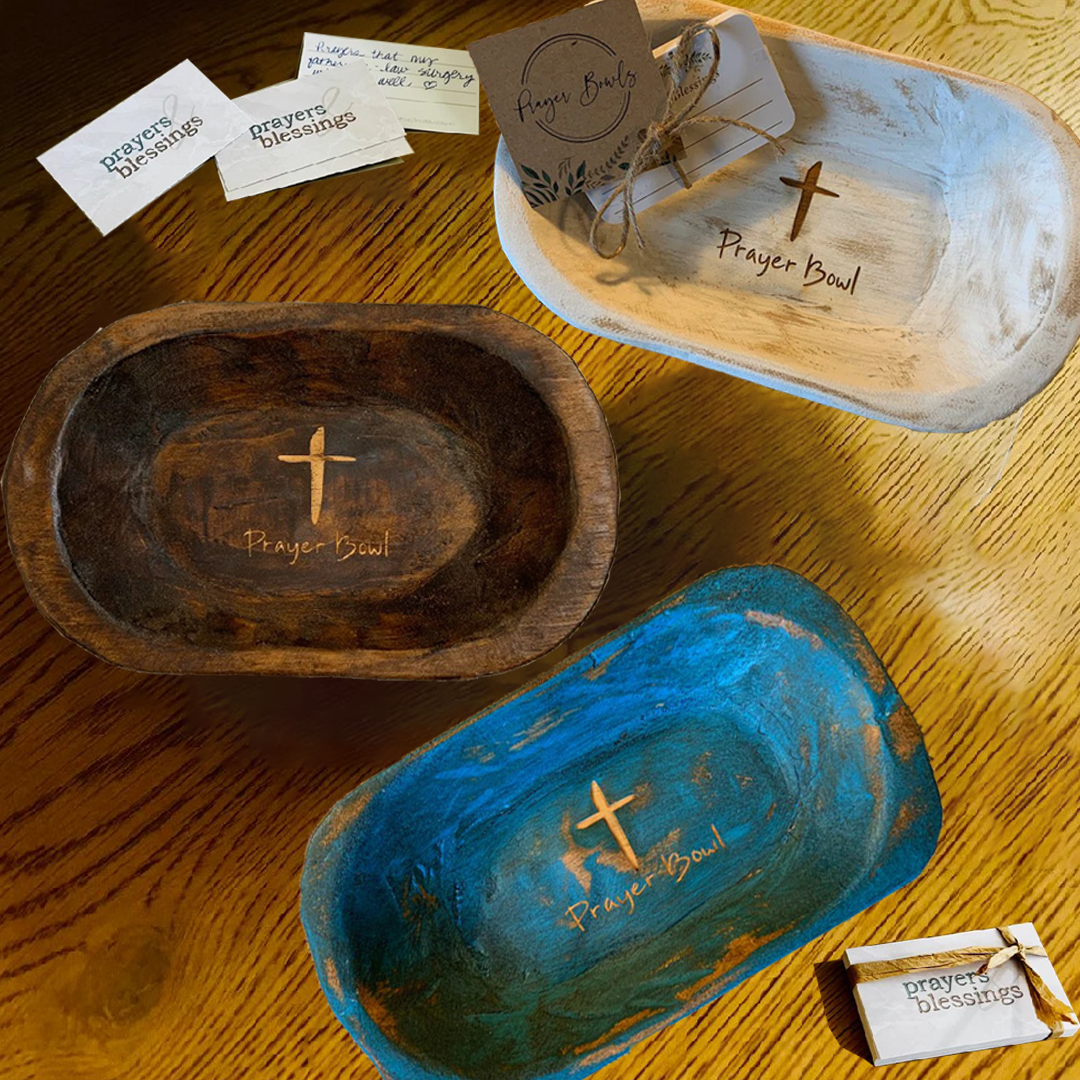 They make a great gift because they can be displayed just about anywhere!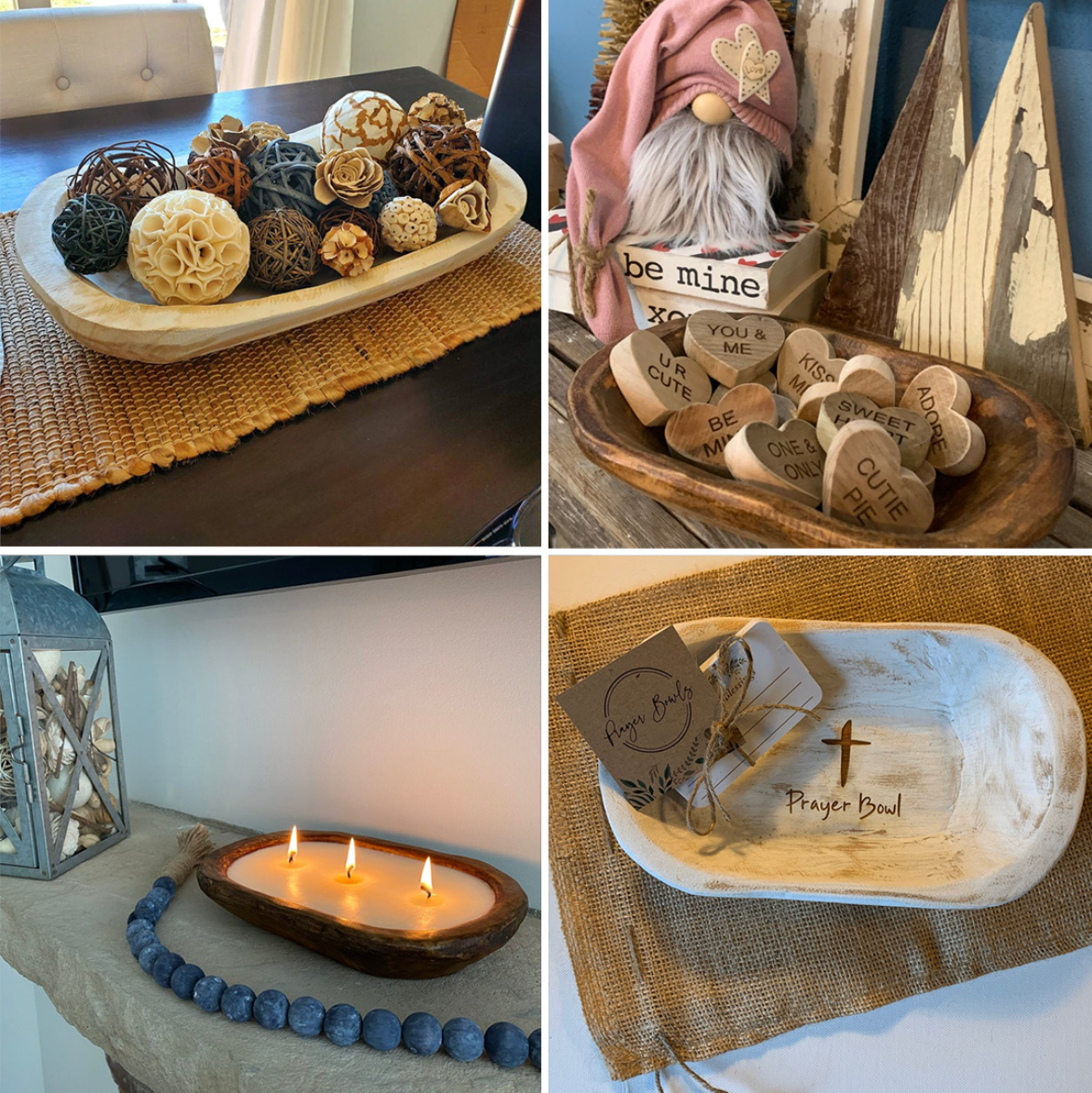 Add an authentic touch of homely charm to the heart of the home and you'll never want to be without your new prayer dough bowl again.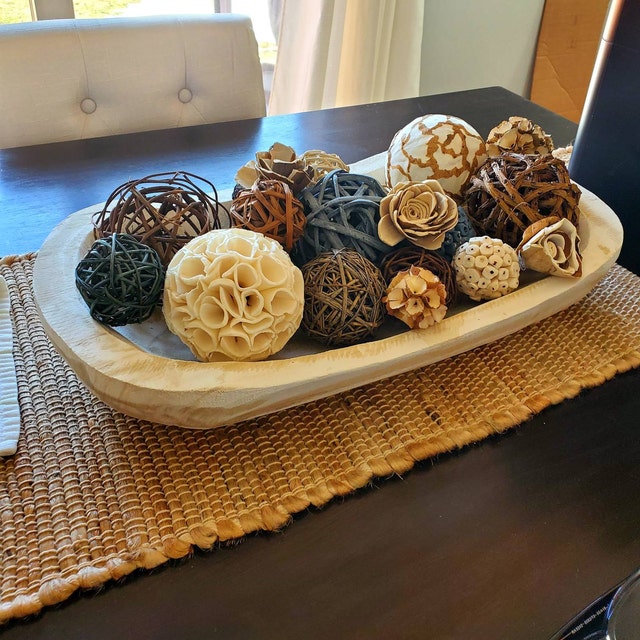 The Prayer bowls will vary slightly in size, but usually 5.5"x9"x2 inches. Hand carved, these bateas are solid and great looking.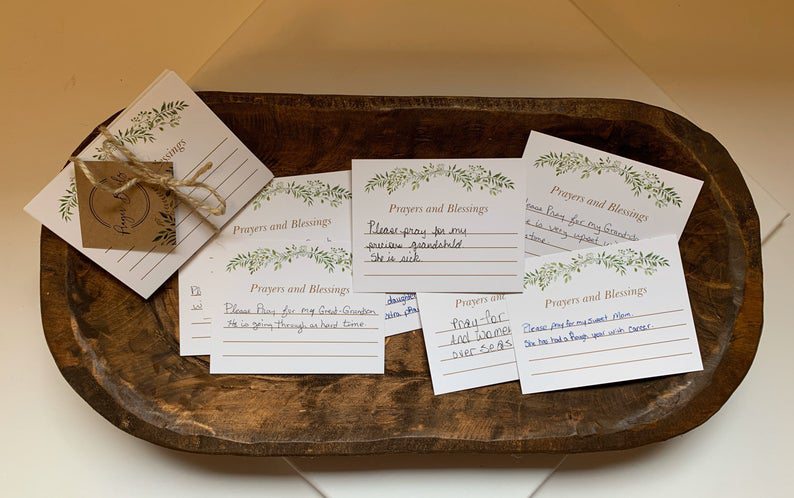 Specification:
| | |
| --- | --- |
| Types | Handmade |
| Size | Long × Width × High 9×5.5×2 (inches) |
| Materials | Wood |
| Color | Orignal Wood Distressed, Angels White Wood Distressed,Spiritual Healing Turquoise Wood Distressed |
Package includes:
1*Prayer Bowl
24*Prayer cards
Specification:
| | |
| --- | --- |
| Types | Handmade |
| Size | Long × Width × High 9×5.5×2 (inches) |
| Materials | Wood |
| Color | Orignal Wood Distressed, Angels White Wood Distressed,Spiritual Healing Turquoise Wood Distressed |
Package includes:
1*Prayer Bowl
24*Prayer cards