The single plant stem flower support with support ring allow each stem plant to keep straight and be individual, look graceful.
FEATURES
Suitable for most flowers and plants with small stems, such as roses, peonies, lilies, sunflowers, tomatoes, saplings and so on.

All garden piles are made of Fiberglass. They are anti-bending, standing sturdily, anti- fading, durable and reusable, superior to wood, and provide good support and protection for stem plants.

Single stem supports effectively support the healthy growth of stem plants, prevent stem bending and entanglement, protect tall and fragile stems from strong winds, heavy rain or their own large flowers, and help to increase aesthetics.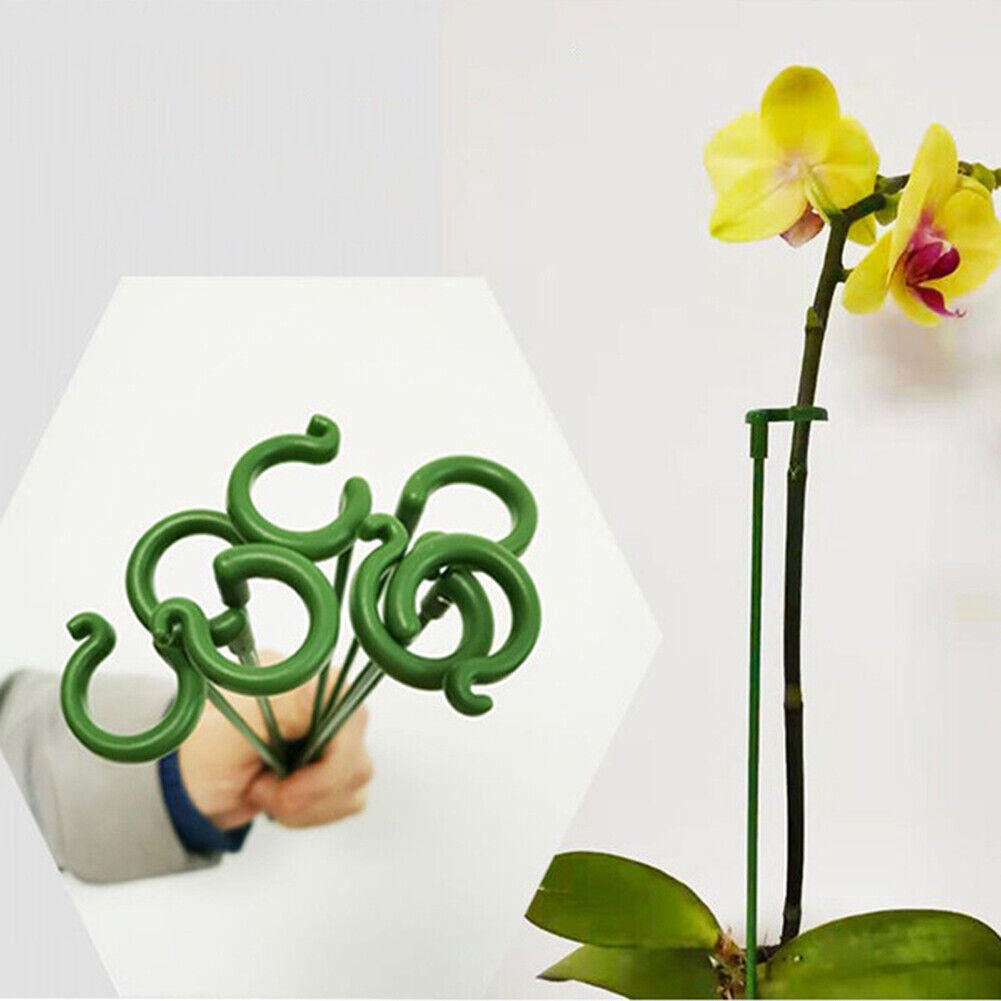 🌱STEEL CORE & GREEN COATING -- Made of steel material, the flower support provides sturdy support for you plants to grow better. Green plastic coating protect the steel core from rust and perfectly blends into your garden or surrounding vegetation nearly invisible.

🌱SLOT DESIGN & EASY TO USE -- The open slot design allows you to put the plant stems into the ring easily without breaking them, and won't cause restriction to growth. It is easy to use, just insert the stake into the earth and get the stem into the hoop through the slot.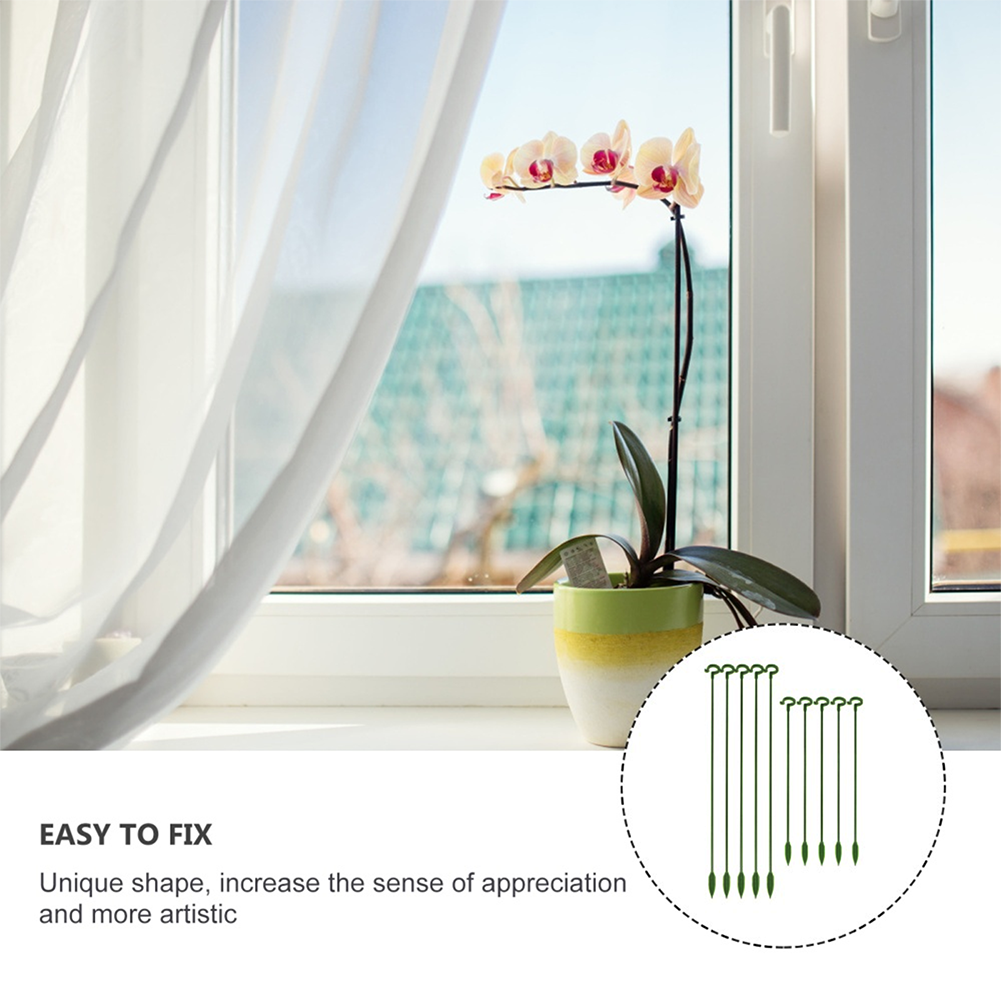 SPECIFICATIONS
Material: Fiberglass
Size: 17cm, 27cm, 37cm
Color: Green
PACKAGE INCLUDES
10 Pcs x Single Plant Stem/
30 Pcs x Single Plant Stem