🥂Do you like to sit and drink a glass of your favorite wine? - then this organizer is definitely for you.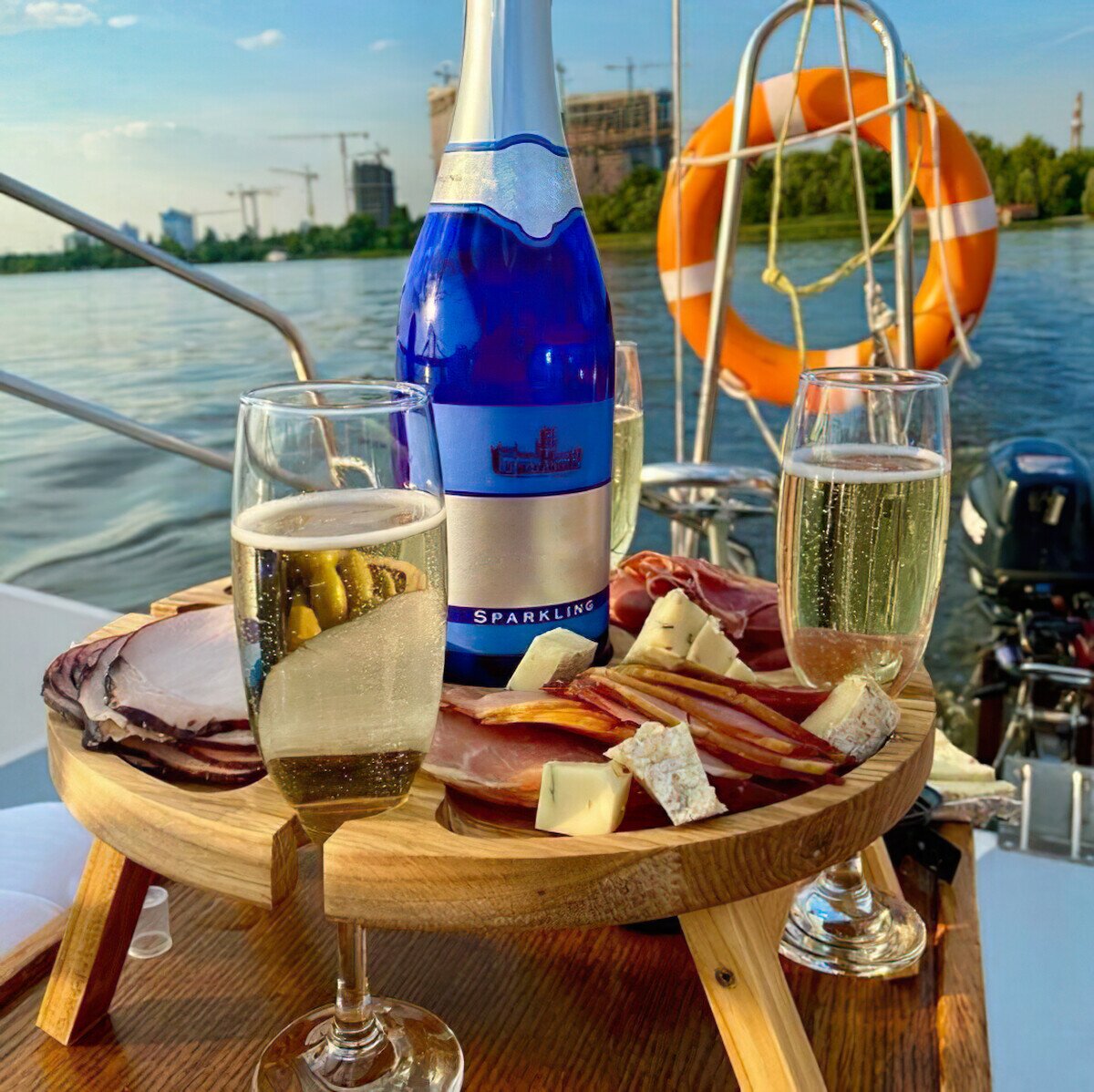 🥂Organizer-table made of wood. It is suitable for all those who like to enjoy a glass of wine with delicious cheese or fruit.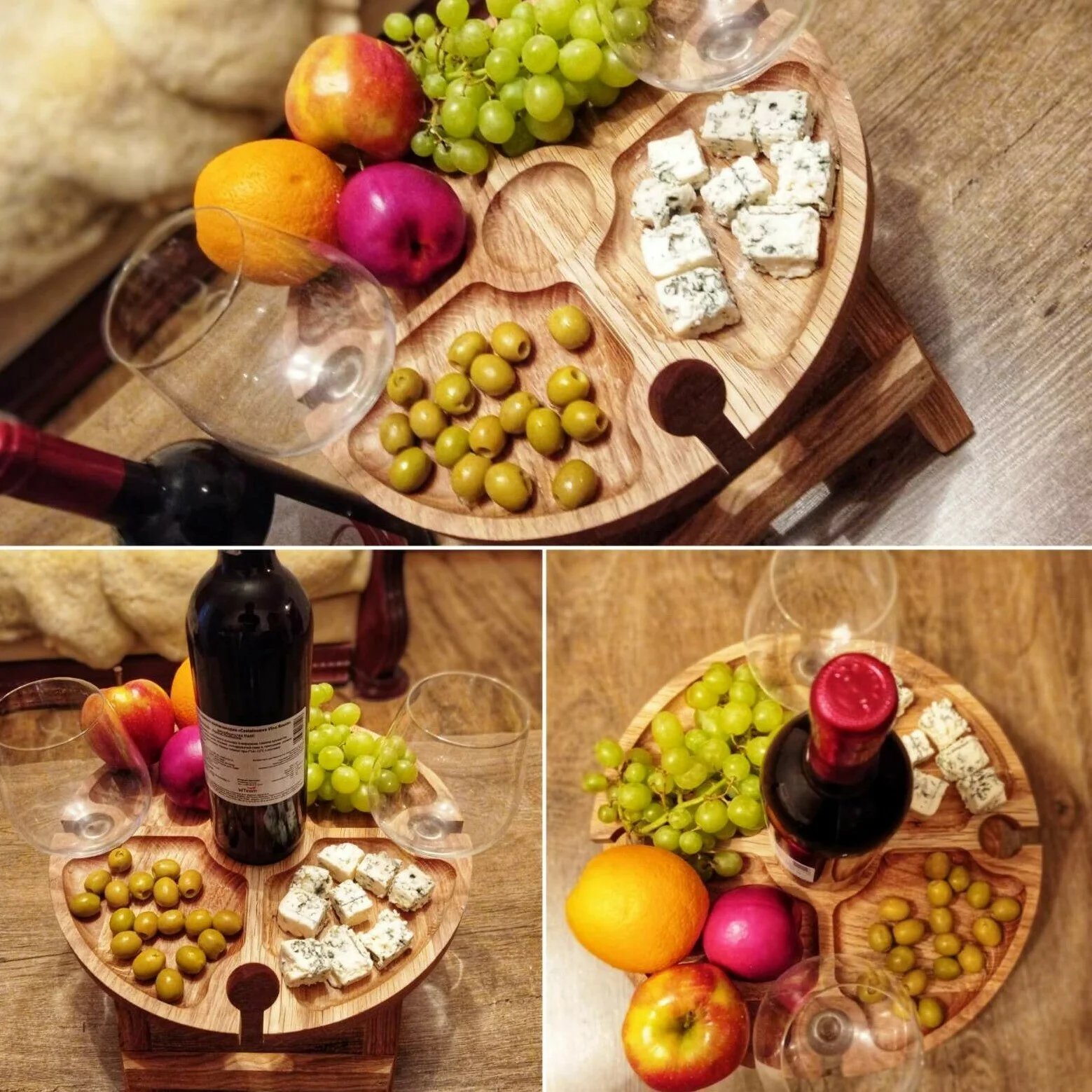 🙋🙋‍♂️And also sit in the company of friends and drink another glass.
A handmade folding wine table is an accessory that will surprise your guests with the exquisiteness of serving wine.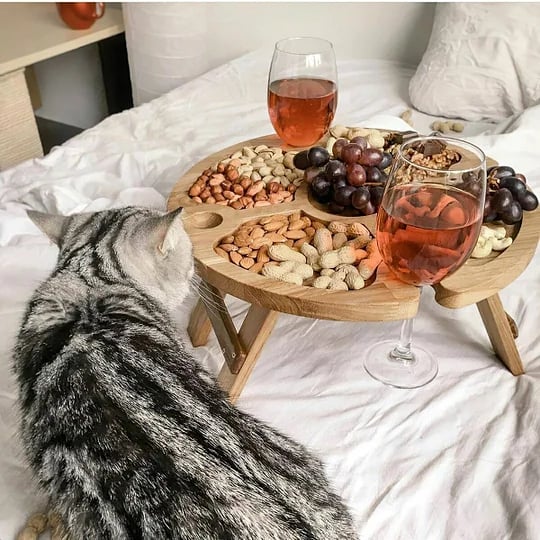 The table will ideally take its place both at the dining table and on a cozy carpet near the fireplace and even on a picnic.
It's two in one, like a wine table + compartmental dish for cheese and fruit.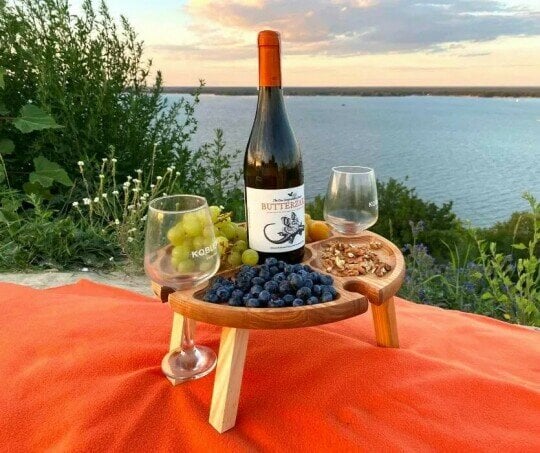 SIZE :
diameter - 24/30 cm (9.4/11.8 inches)
height - 11/16 cm (4.3/6.3 inches)