How does this little machine keep going and going? It's not magic - it's physics!
The Perpetual Marble Machine is a piece of physical art that can both entertain guests and add dimension to your space. It's perfectly designed to perform the same motion time and time again, creating a peaceful flow of energy.
This premium Perpetual Marble Machine features a natural wooden frame that will fit perfectly with any home's style. It comes with a smooth silver ball that slides down a steep slide that propels it back to the platform.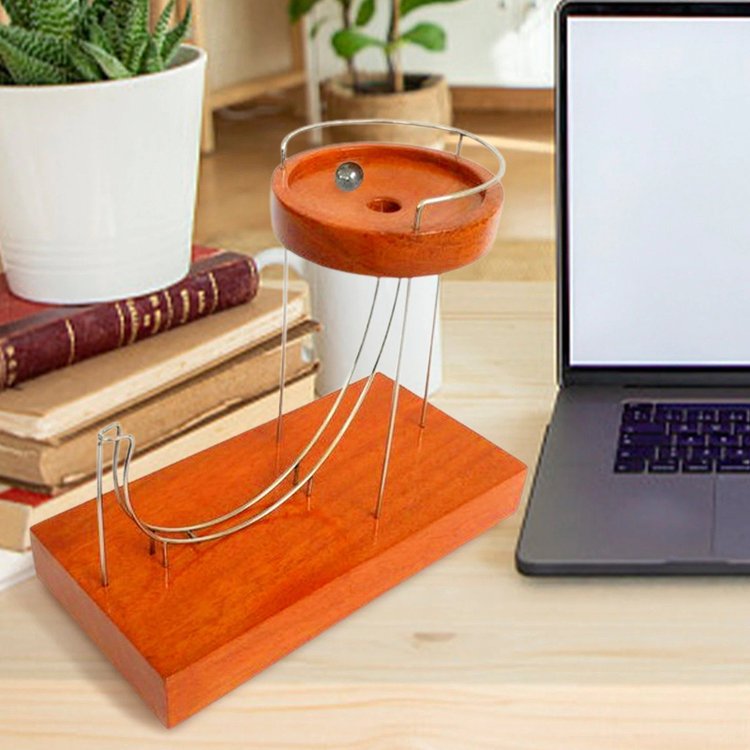 FEATURES AND BENEFITS:
Beautiful Decoration - The Perpetual Marble Machine is extremely unique, making it a great addition to any office space, living room, or home library. It's just the right size to place on any tabletop or shelf, helping you fill up empty spaces in your home.
Sturdy Build - Our premium Perpetual Marble Machine is made with high-quality wood and stainless steel so that you can enjoy it for years. It boasts a classic look that you will never get tired of.
Relaxing Visual - The Perpetual Marble Machine draws you in with the continuous motion that it creates. It can help you destress and relax after a long day.
Set Up Anywhere - Thanks to its beautiful design, the Perpetual Marble Machine can be placed almost anywhere. It's also a great gift to friends and loved ones that enjoy unique and multidimensional art.
SPECIFICATIONS:
Style:

Modern

Material:

Wood

Size: 17cm*17cm*10cm

SHIPPING
We would greatly appreciate your patience and understanding as we work to meet demand while ensuring that every piece meets our high-quality standards.