Multifunctional Pants Rack Hanger
Pants hangers space saving for clothes are made of rust-proof stainless steel and high-quality ABS plastic. Smooth and burr-free edges to protect your clothes from scratches and creases.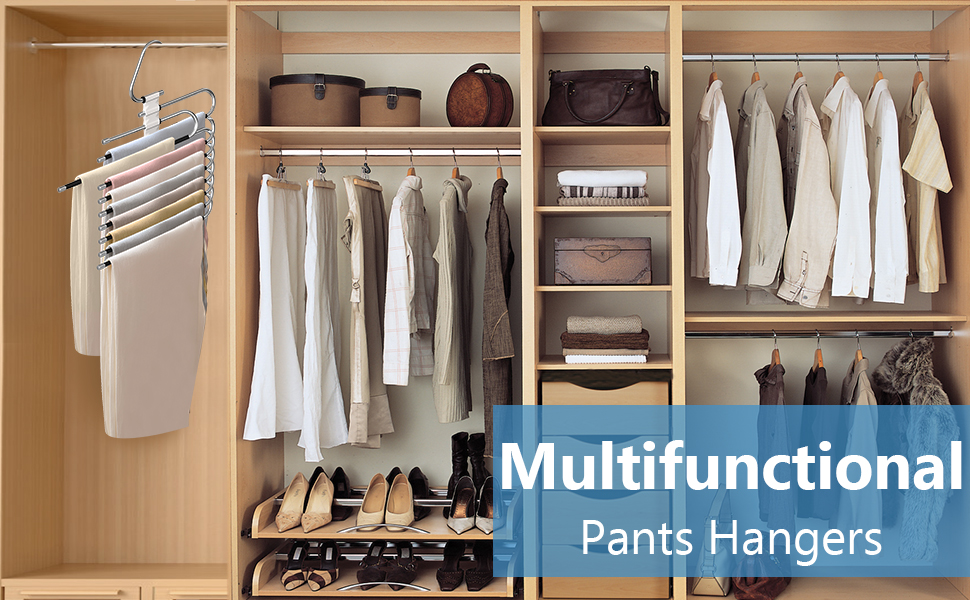 Upgraded Hanger Connector Hooks
Pant rack hangers organizer design with connector hooks, each pants rack can hang 5 additional jean hangers when hanging vertically. Simple and stable. Convenient for you to safely secure more clothes. Collapsible hangers for pants can also be used to hang bags, belts, necklaces and other small accessories. Maximize your closet space!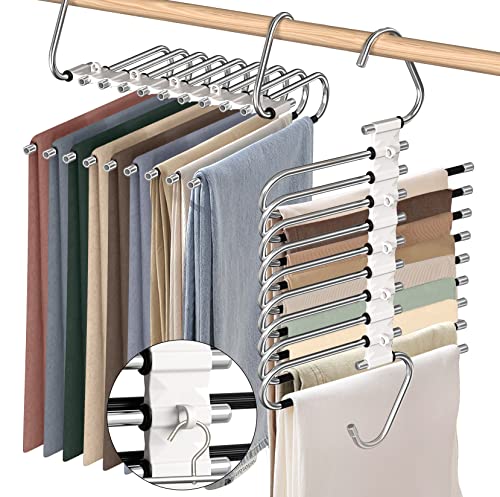 Non-slip Closet Hangers
The jean hangers for closet have a stopper at the end of the rod, and each rod has a non-slip black plastic tube added to effectively prevent clothes from slipping off. TIPS: Keeping the pole balanced while handing clothes is recommended to avoid tilting, moving from side to side or slipping.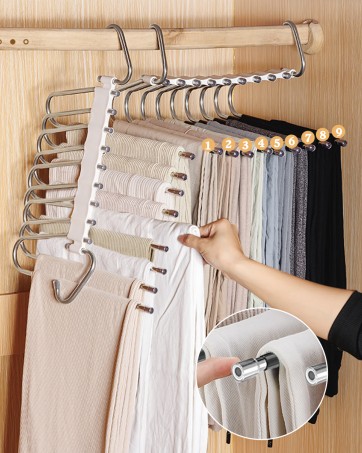 Two Ways to Use
This multifunctional pants rack support horizontal or vertical use. When hung vertically, shirt hangers organizer can increase closet capacity by up to four times. When hanging horizontally, the pants organizer for closet is perfect for drying or picking out clothes.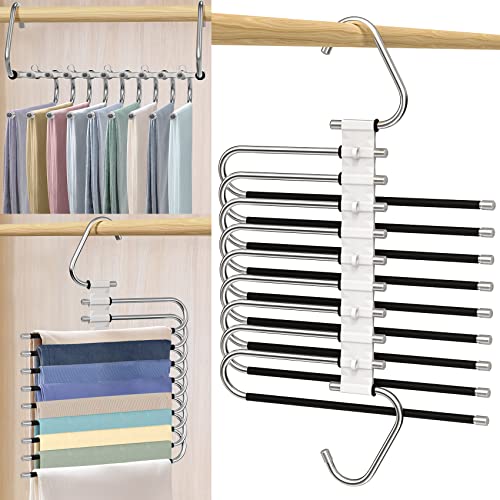 SPECIFICATIONS
Material: stainless steel
Size: 5 Layers / 9 Layers
Weight: 310g/440g
Color: Silver / Black