🎁 The Best Christmas Gifts for every Booklover,DIY lover and kids !!!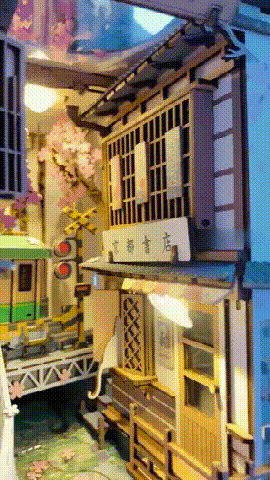 Why Miniature Crafts?
✔️ Inspire Imagination & Creativity
✔️ Encourage Learning, Concentration & Patience
✔️ The Ultimate Bonding Experience
✔️ Perfect As A Gift
✔️ Stress Relief (Take Your Mind Off)
Build Magic Book Nook From Scratch
Dive straight into constructing your very own Magic Book Nook with all the raw materials provided as you explore your creativity and create a one of a kind book nook personalized to you.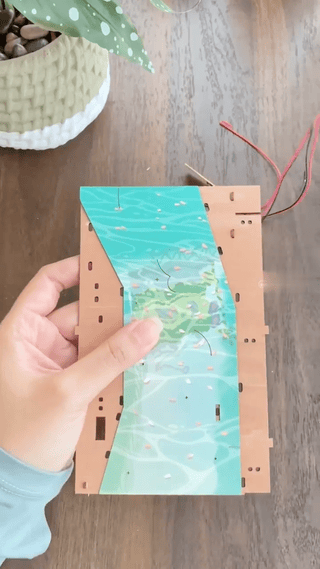 A Timeless Masterpiece
It will be a super cool book nook & unique decoration design will never grow old as a showpiece in your house. Proudly show it off on your display for a lifetime.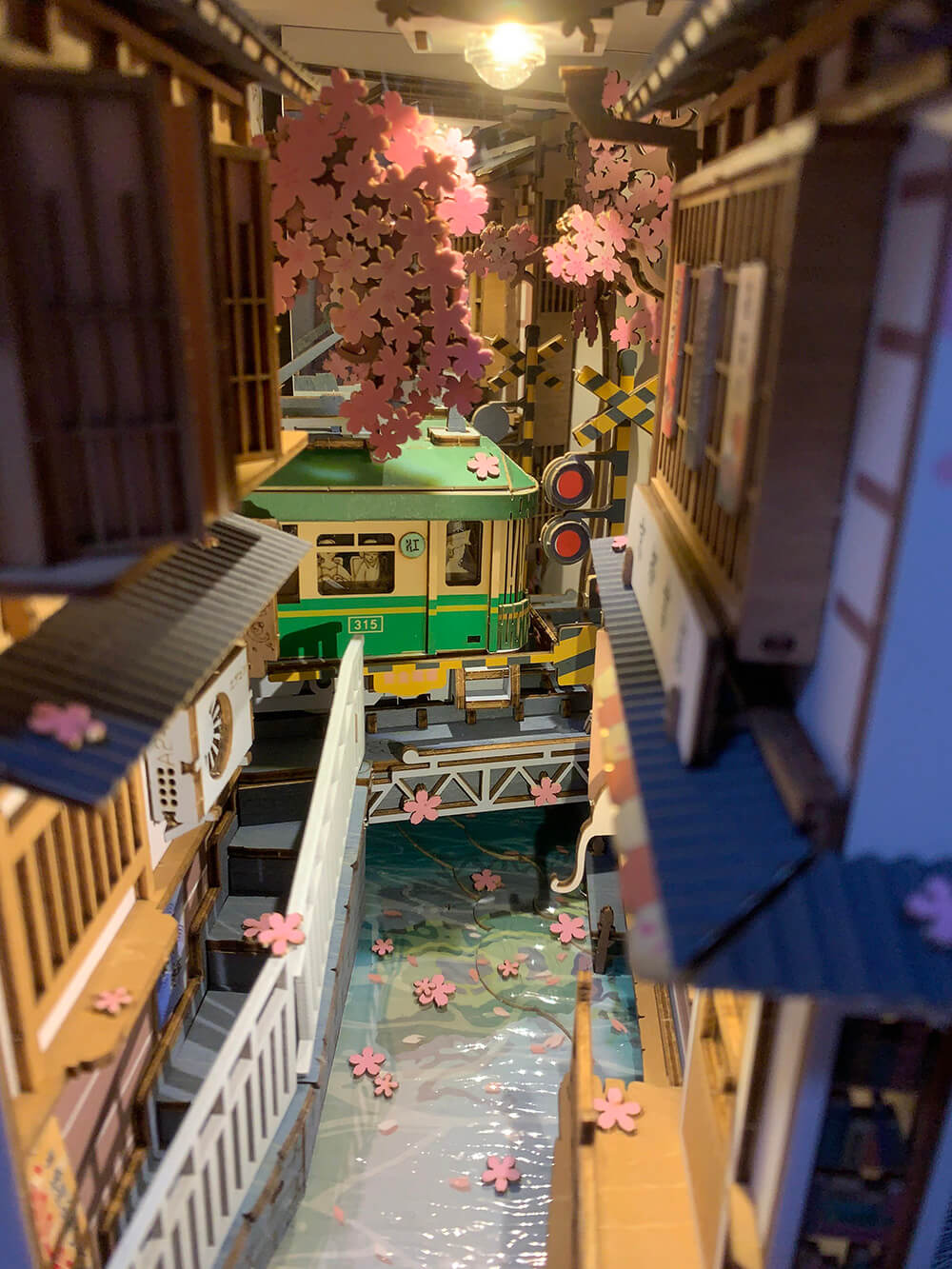 Radiant Bright Lights
It will also look amazing when you put it in the dark with the warm lights on. More importantly, it can help create your imagination and increase creativity, which is a perfect hands-on gift for kids & adults.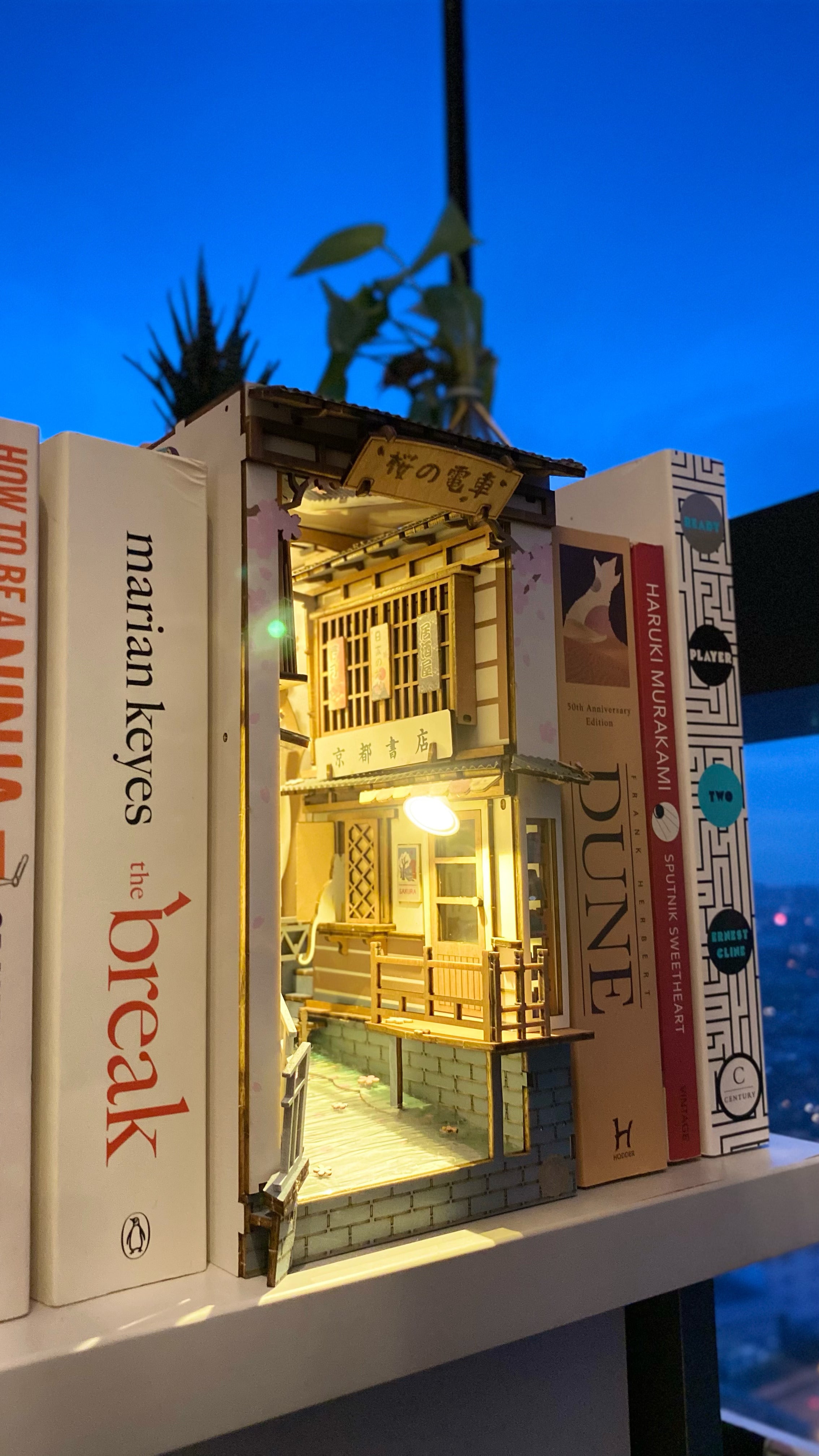 Touch Switch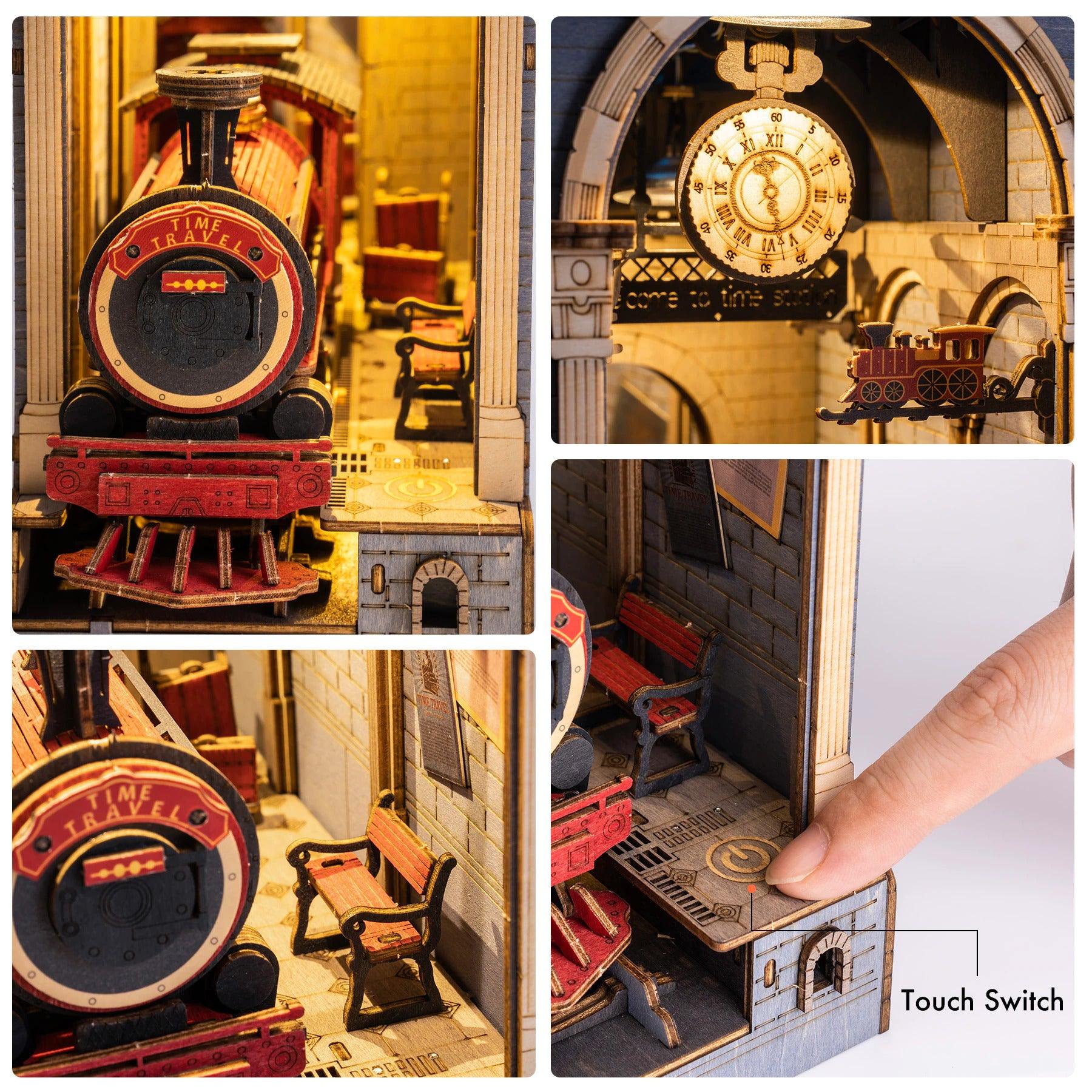 Realistic and Delicate Miniatures
🌸 Sakura Densya :
We've taken inspiration from actual renowned places in Japan ranging from Himeji Castle to Meguru River. Our Sakura specimens and pieces have been designed to look and feel like Japan.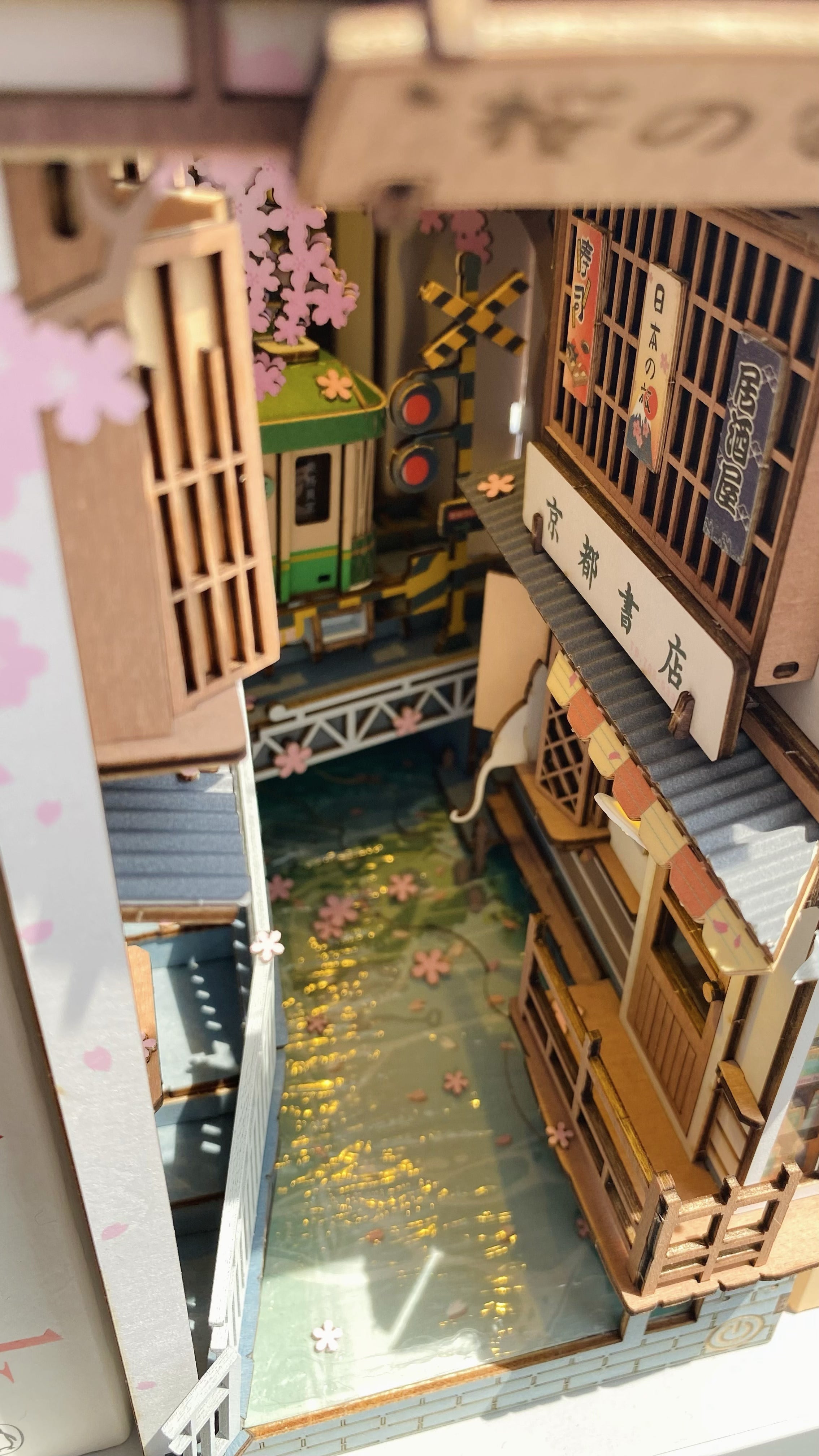 🌞Sunshine Town :
We've taken inspiration from actual old small town in Italy, and have designed the miniature pieces to look and feel like you're in the exact small cosy homely town.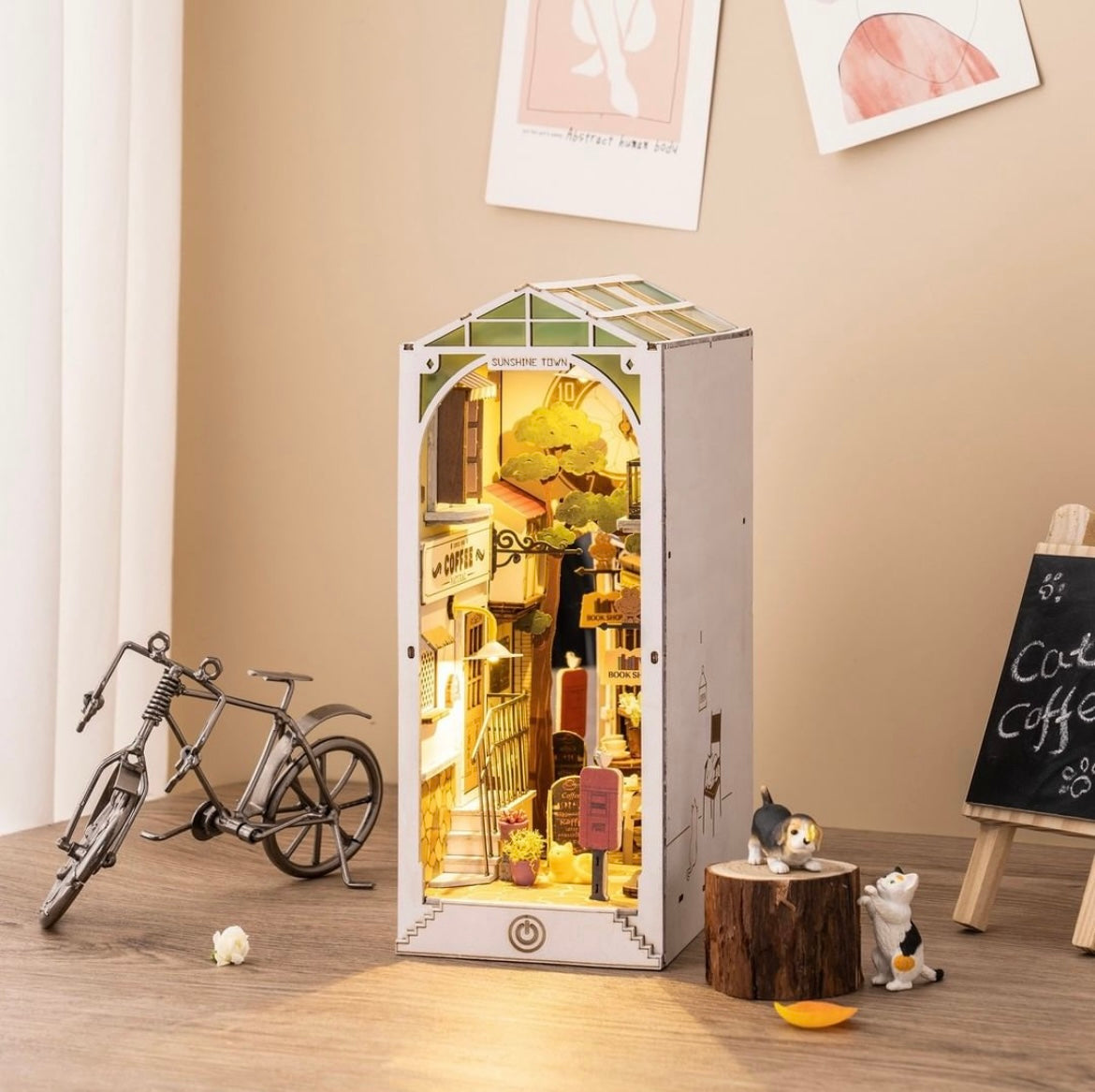 ⌛Time Travel :
Our Time Travel Book Nook is a Jacobite inspired train station that can take you to the famous Hogwarts School of Witchcraft & Wizardry and perform magic beyond your imagination!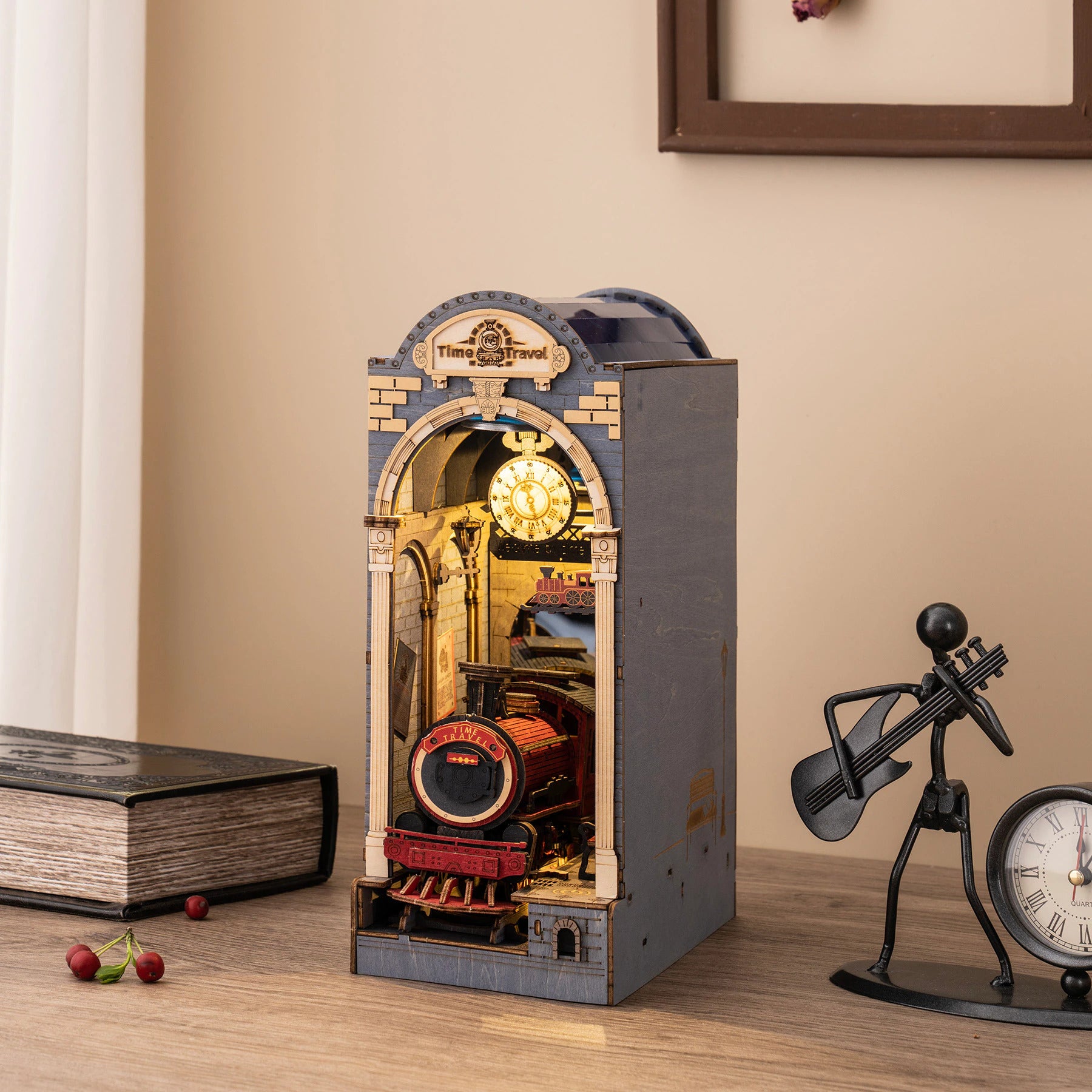 🎩Magic House:
We've taken inspiration from actual Magic House specimens, and have designed the miniature pieces to look and feel like all sorts - wizardry crafts and spells.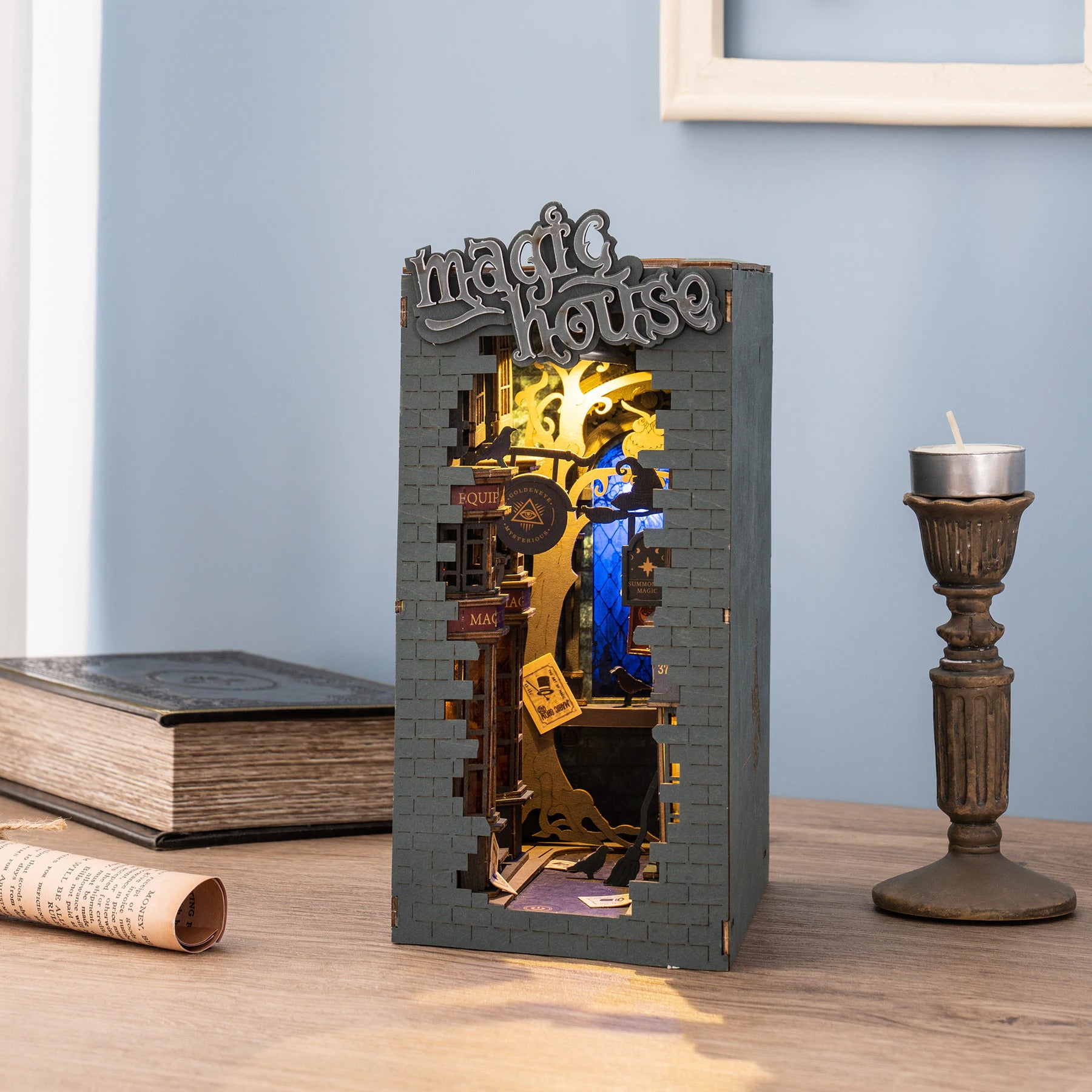 Focus On Detail :
Our designer pay more attention in the detail of nook,try to restore a real scene.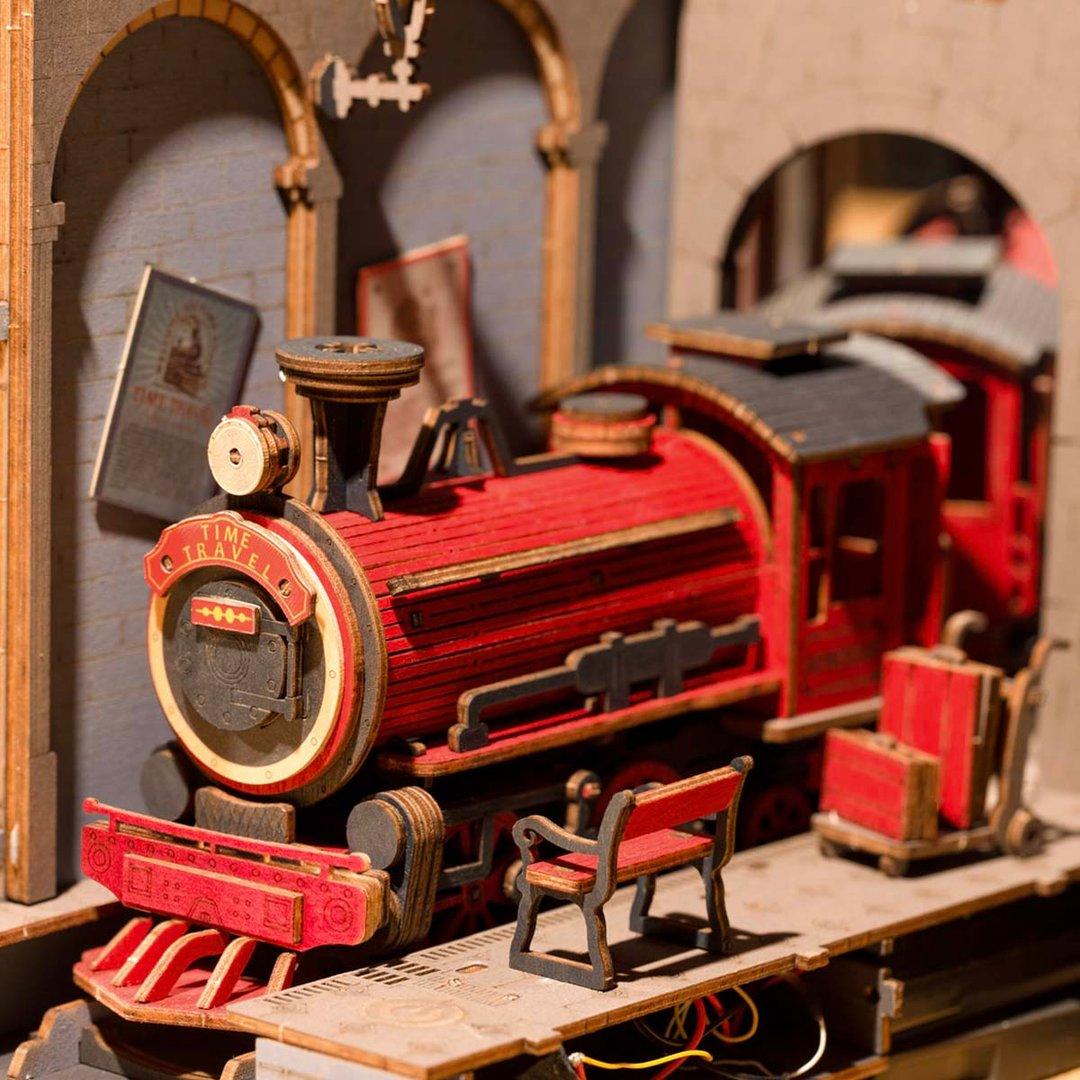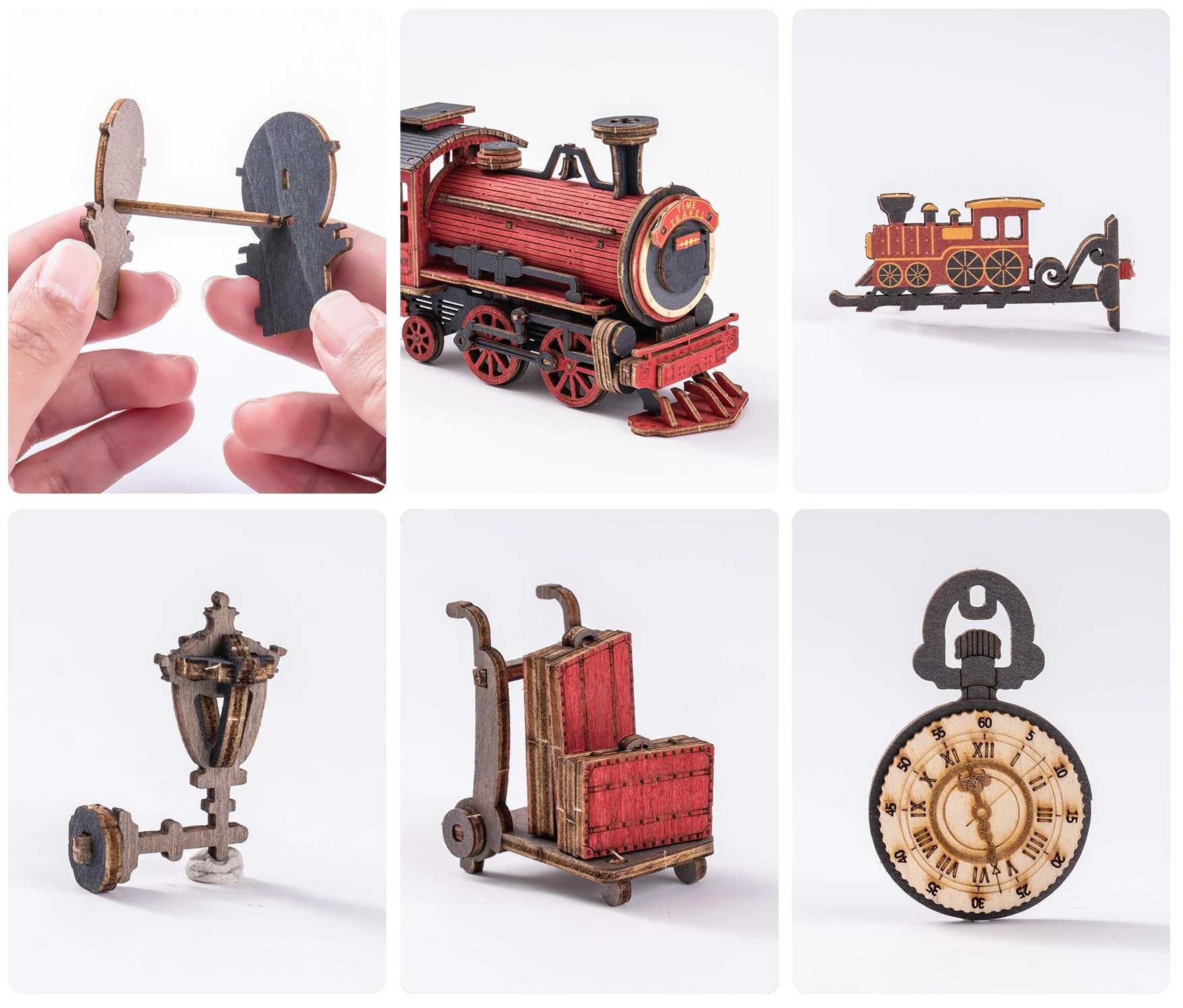 No Additional Tools Required
Everything you need to build Book Nook is provided inside our kit. Simply unbox and start crafting!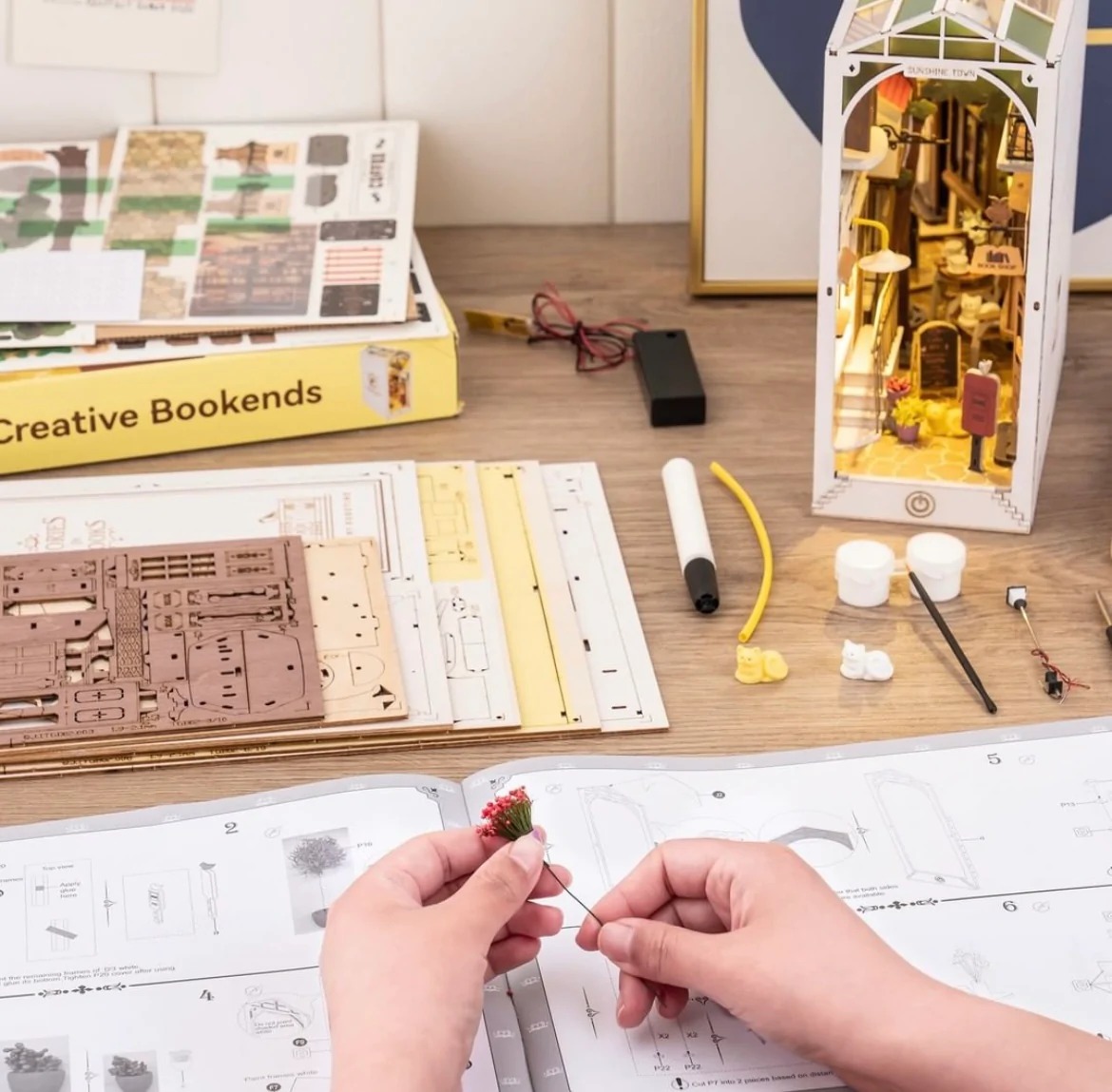 package include:
Miniature Book Nook Shelf Insert * 1
Thank you for shopping by, and if you have any questions, don't hesitate to contact me.
SHIPPING
We would greatly appreciate your patience and understanding as we work to meet demand while ensuring that every piece meets our high-quality standards.