It's time to spruce up your walls. What better way than this metal art wall painting?
🦚This very artistic art work depicts a peaceful hunting scene with a hunter and his lab calling in ducks all within the outline of a very detailed mallard profile.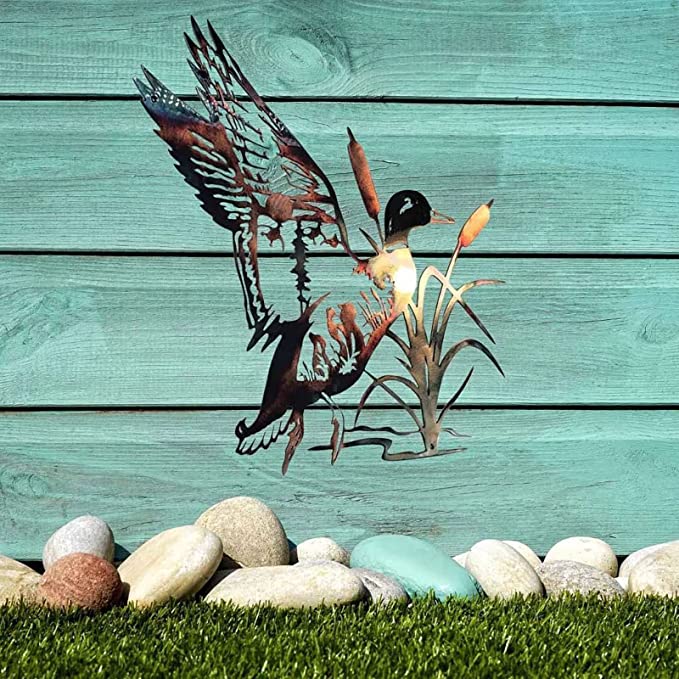 🦚Patina etched in a tints of black, copper and green to bring the scene to life. This is a great selection for the bird hunting enthusiast.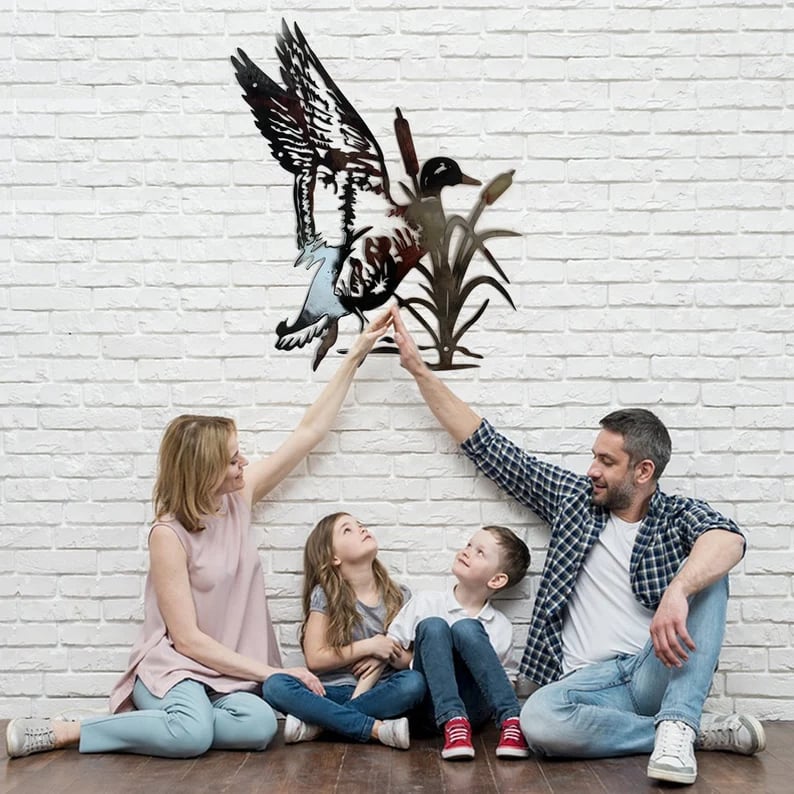 🐬Another unique piece is a perfect depiction of trout fishing in a mountain scene.It is a great feature décor or a compliment to other art work.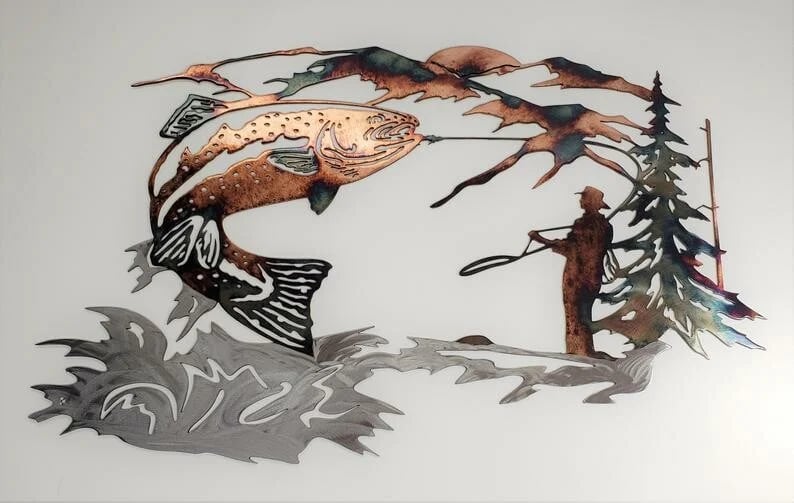 Specification:
Material: Metal
Style: Solo Mallard Hunting/Up At Dawn Trout Fishing/Hummingbird And Dog/Elk Shoulder Up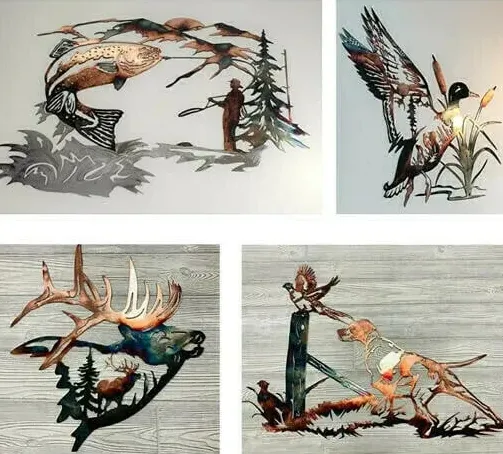 Size :
Solo Mallard hunting - 10" Wide by 10" tall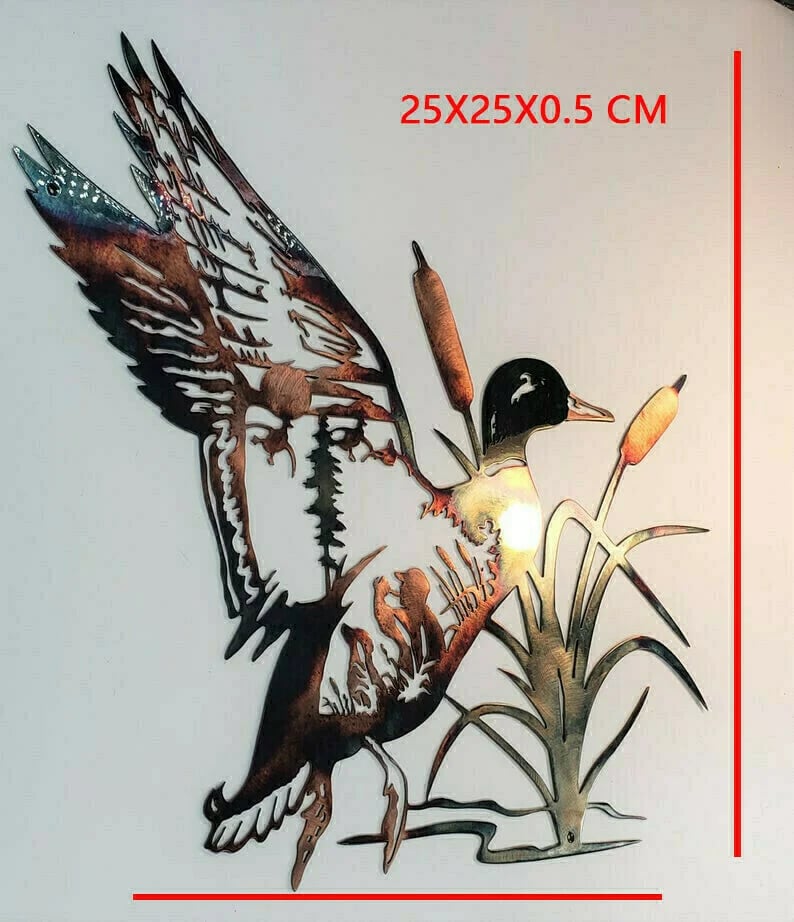 Up at Dawn Trout Fishing - 12" Wide by 8" tall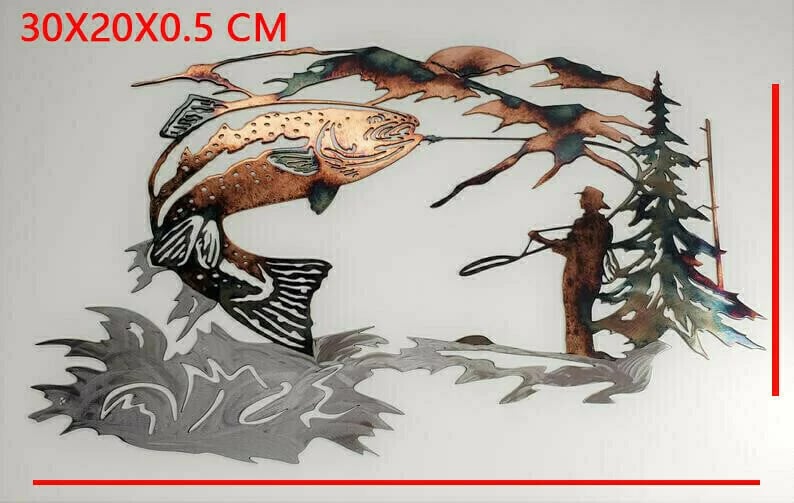 Pheasant and dog - 12" Wide by 8" tall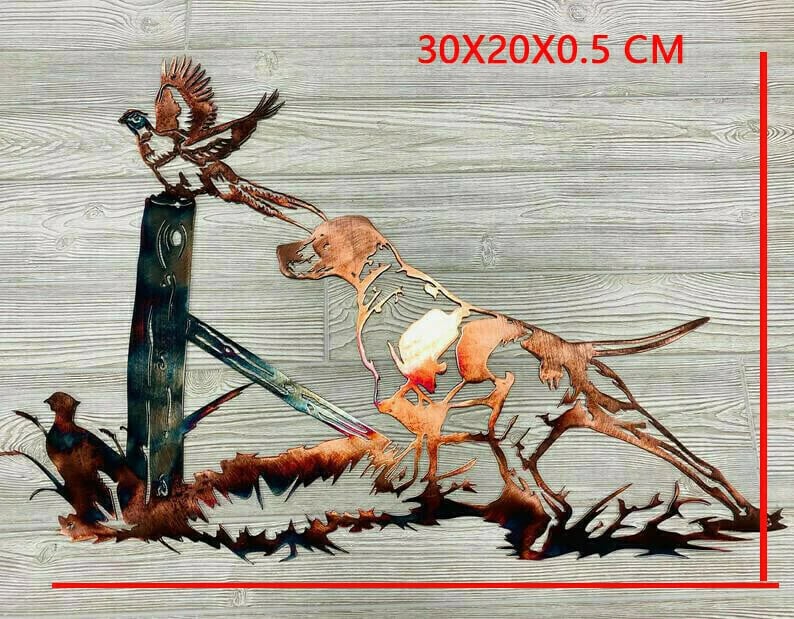 Elk Shoulder Up - 10" Wide by 10" tall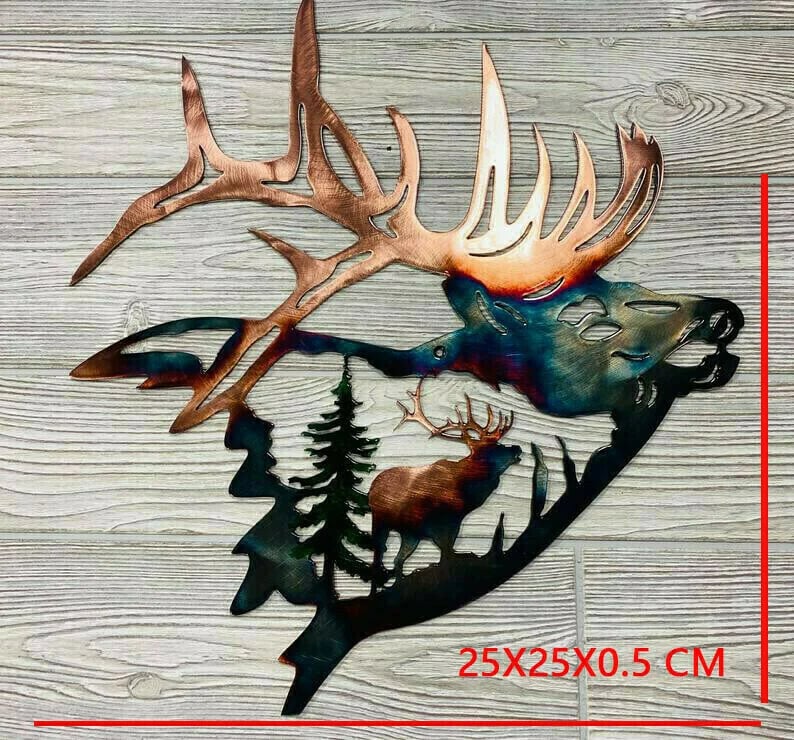 Note:
All dimensions are measured manually, please refer to the actual situation.