STRONG FULLY MAGNETIC SURFACE
Our state of the art magnetic knife block has a fully magnetic surface, allowing you to confidently hang your kitchen knives instantly & securely within reach.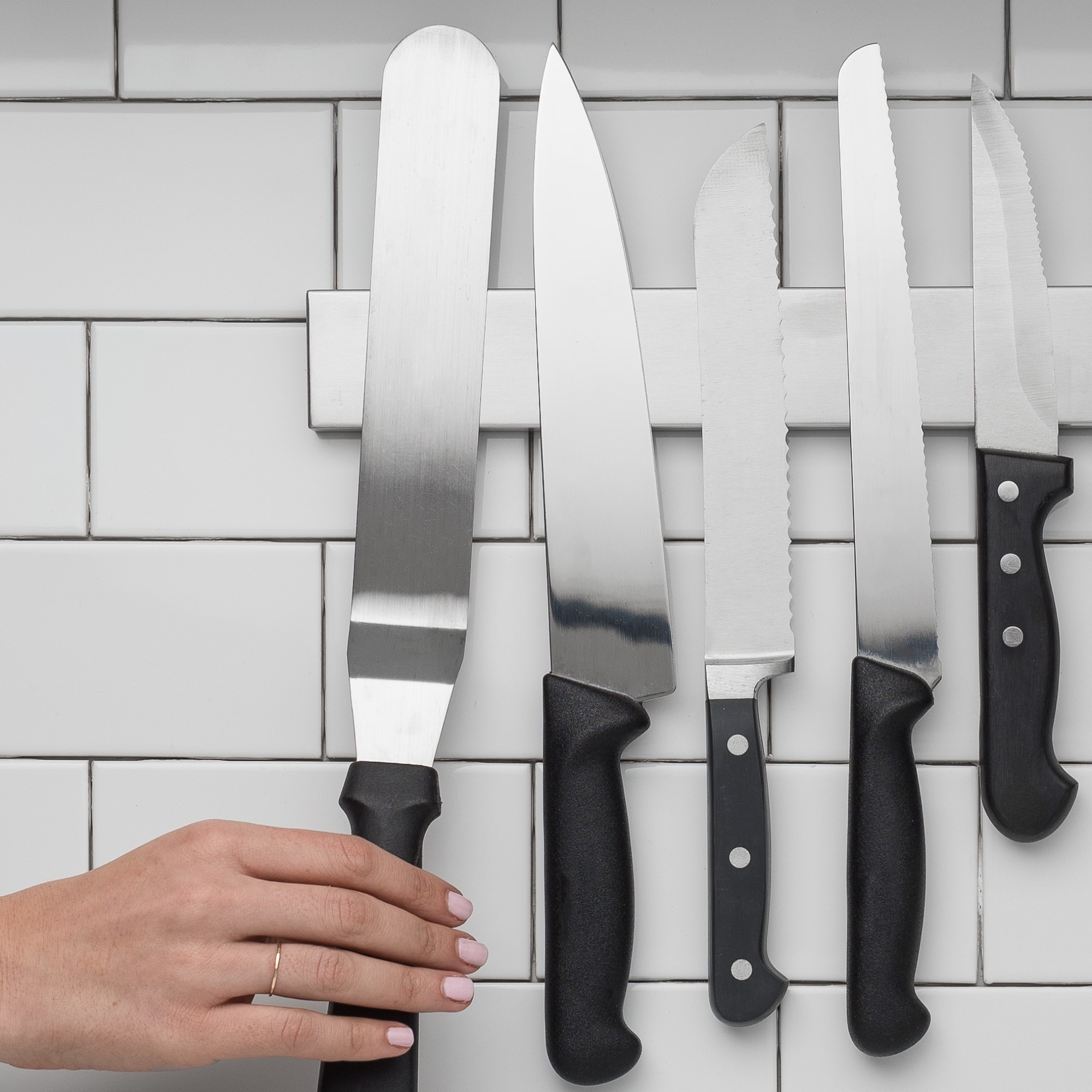 EXTENDED LENGTH
Our magnetic strip has an extended length, allowing you to hold more knives than most knife blocks, while still being small enough to fit into many nooks and crannies in your kitchen or workspace.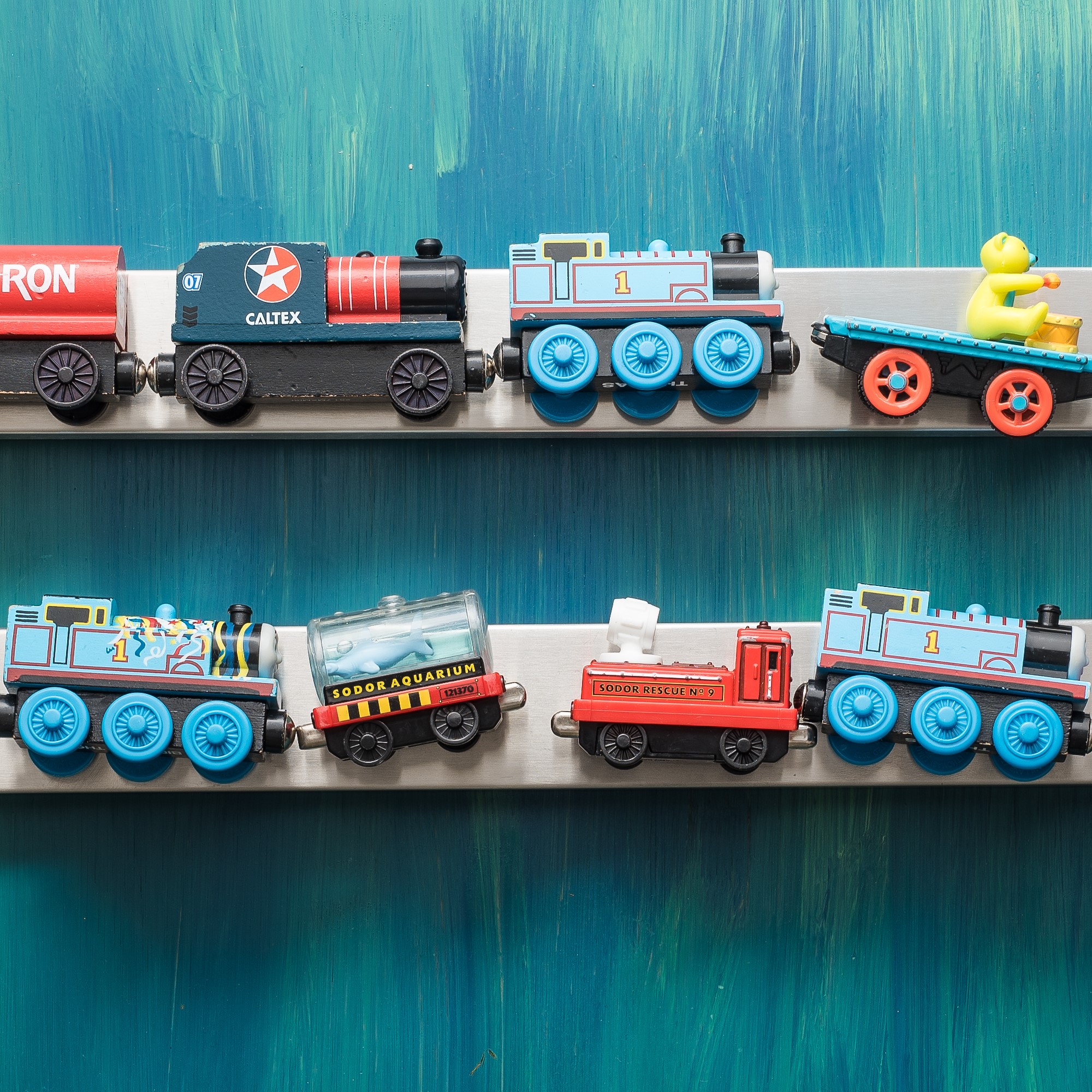 ORGANIZE IT ALL
Use our ultimate magnetic knife storage strip to hold knives, scissors, screw drivers, wrenches, drill bits, children's toys, keys, and whatever else you can think. The possibilities are endless!
PREMIUM STAINLESS STEEL
Our magnetic knife bar is covered in elegant, satin finished, high grade stainless steel , accenting any kitchen décor. The premium quality stainless steel coating our knife bar is corrosion, heat, and fire resistant.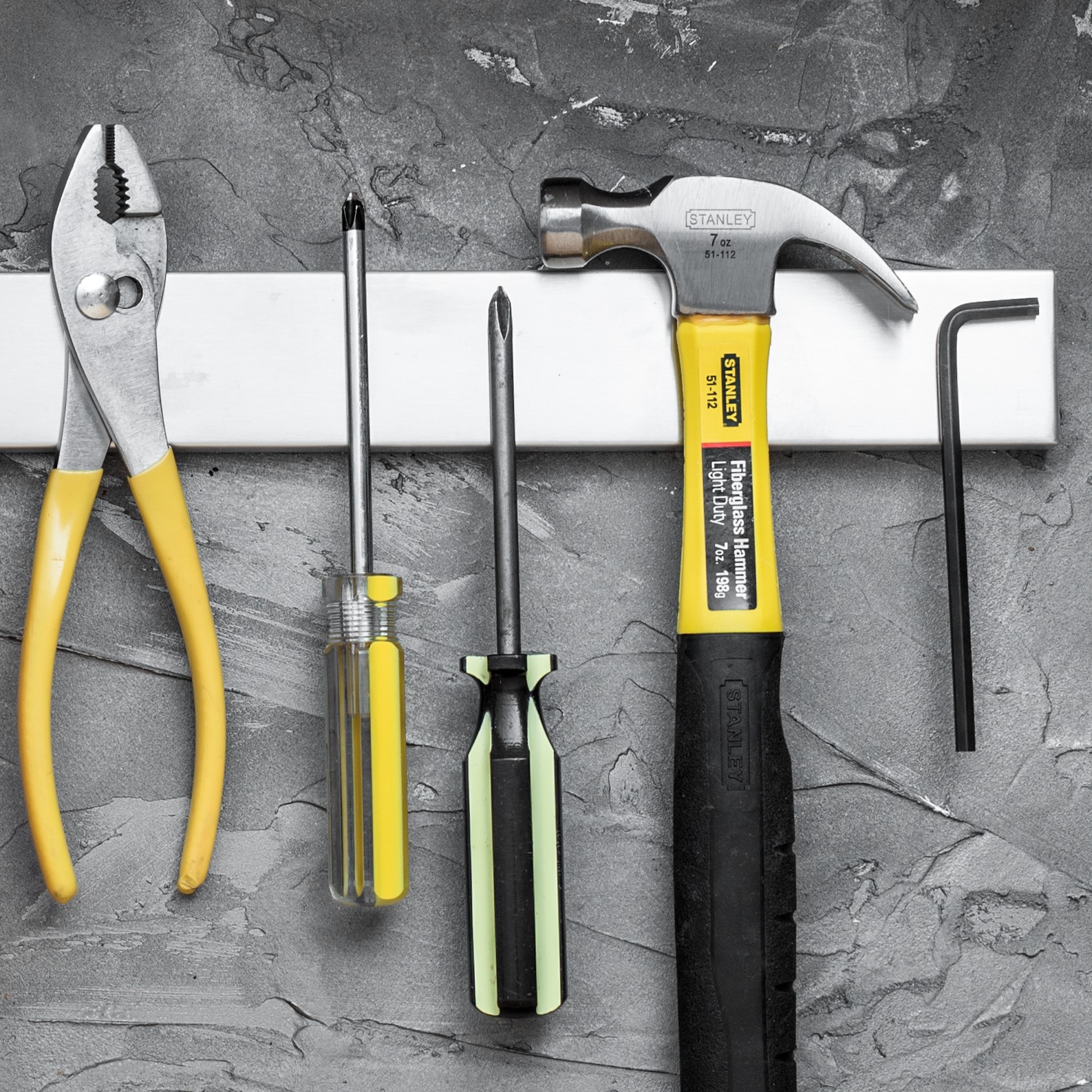 EASY INSTALLATION
1. selected wall location, with a dry towel to apply clean water and oil stains
2.Dot glue on the back of the product, not too much
3. Flatten by hand for one minute and then release
4. Wait 72 hours for the glue to set
5. Installation is complete and ready to use