💐Beautiful Outdoor Solar Lights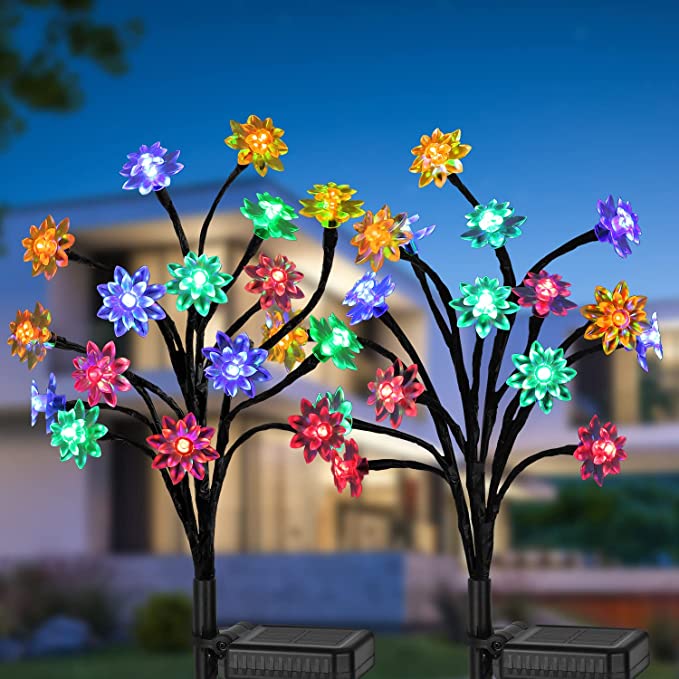 The beautiful and chic solar decorative light is handmade to look like a tree and a flower. Everyone will be captivated when lit up at night.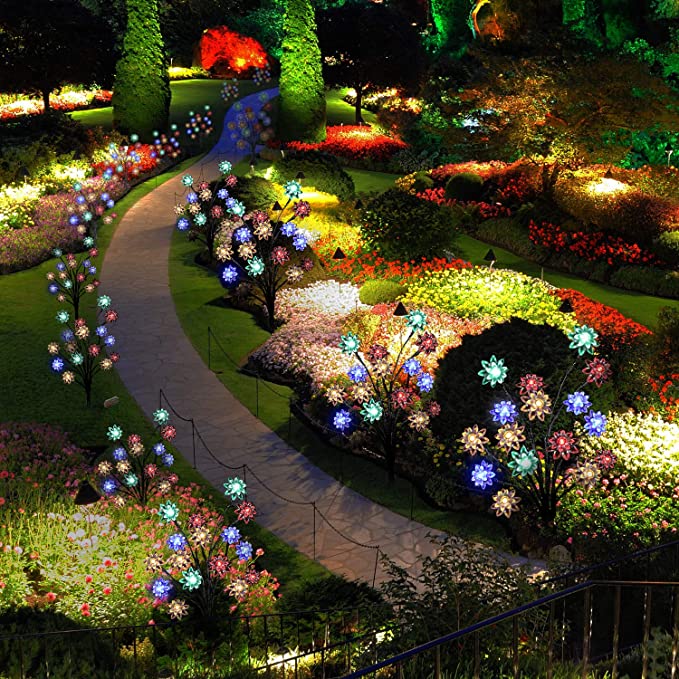 Features:
Swing When The Wind Blows
Our solar-powered Cherry Blossom Lights are supported by very soft and flexible wires, so when the wind blows, the lights will swing and you'll be happy to see how beautiful they are super unique solar light that you can't see anywhere else.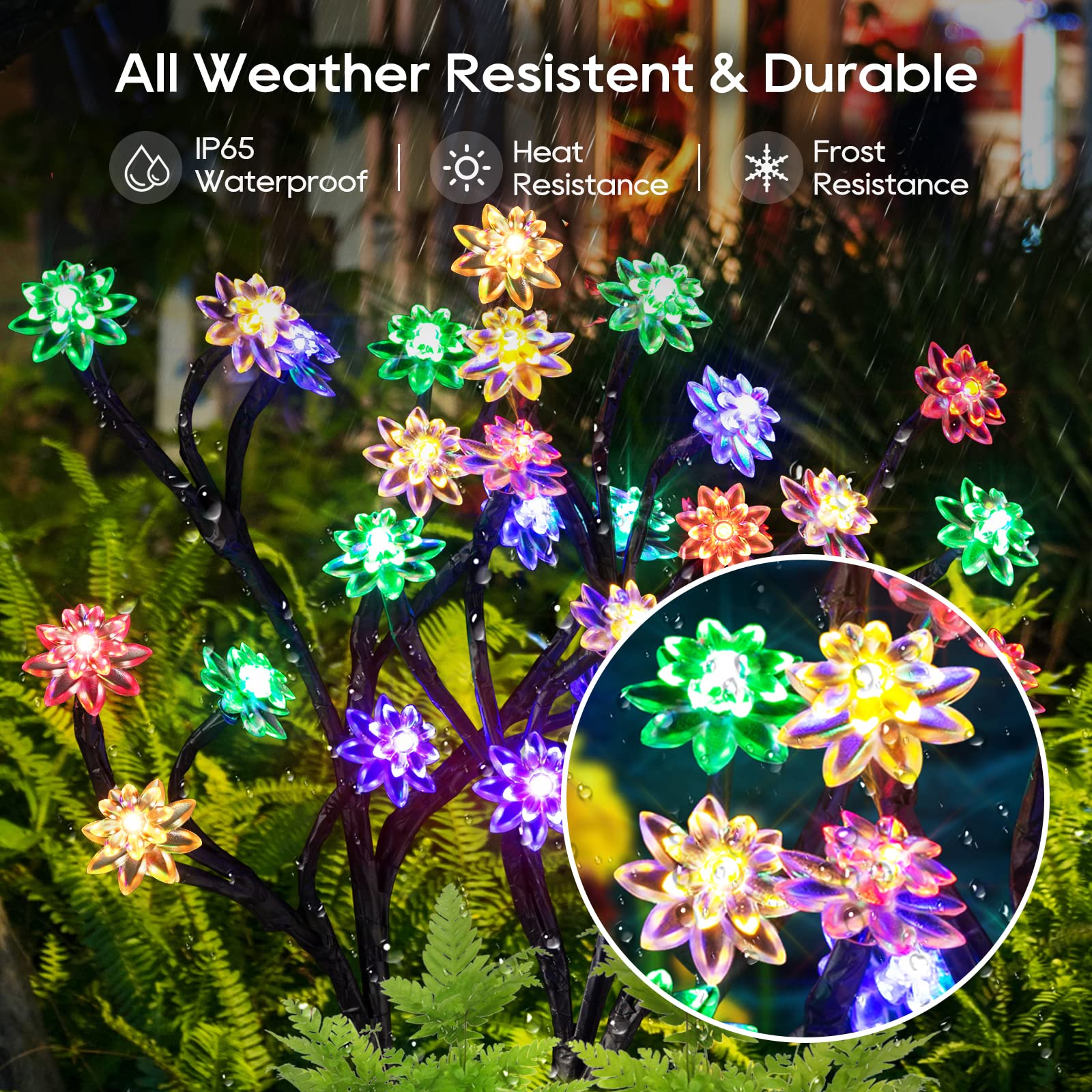 Solar garden lights have 2 lighting modes, flashing and steady.There are 7 different color for vivid and gorgeous visual effects.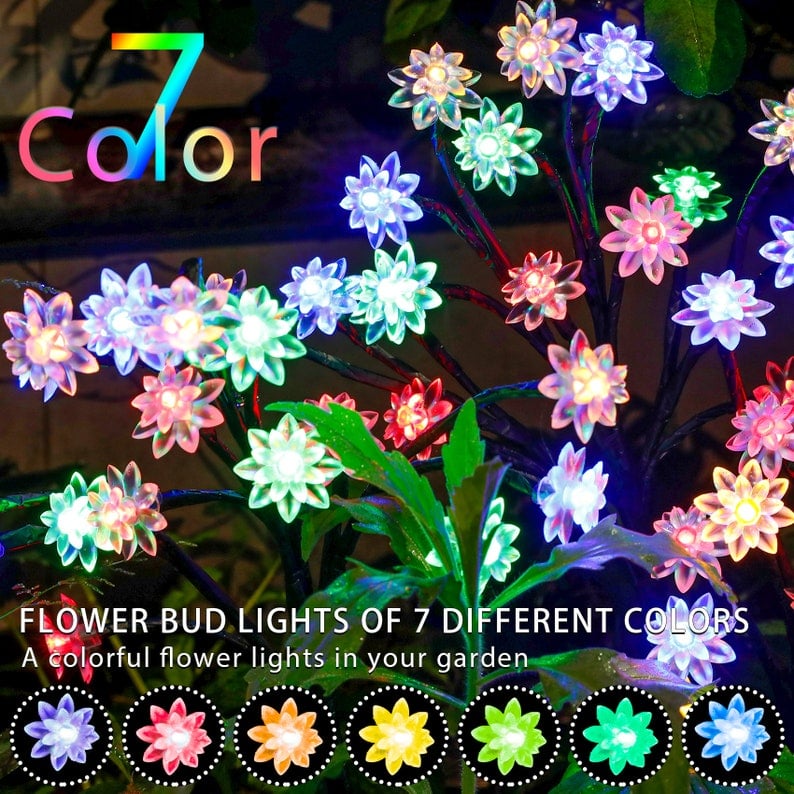 Powered by a rechargeable 600mAh battery, the light can be fully charged in 8 hours on a sunny day. After fully charged, it will last up to 8-10 hours at night.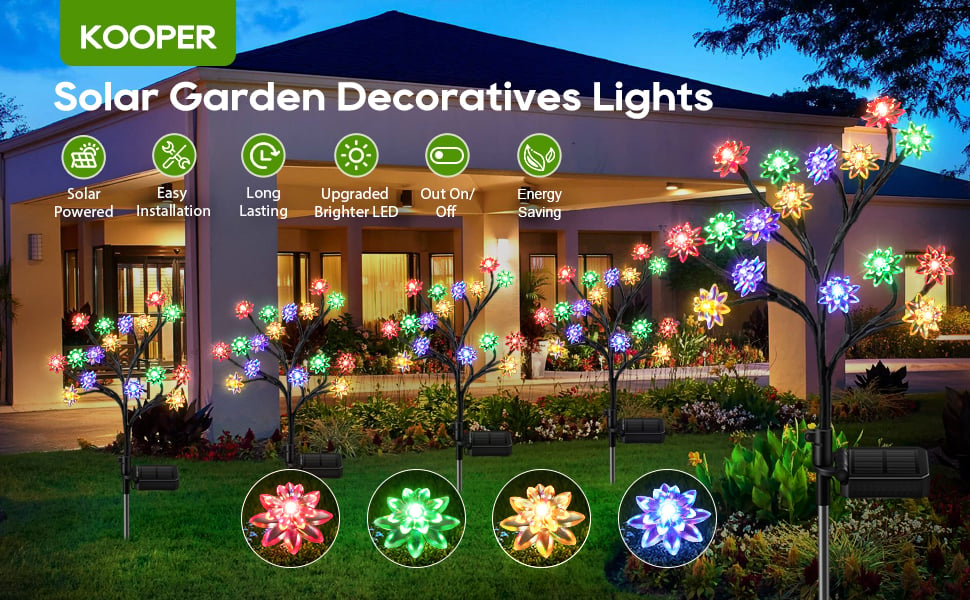 Easy Installation And Wireless
No cables or plugs are required, just grow solar lights in your garden and flip the switch to enjoy the most beautiful solar decorative lights in the world.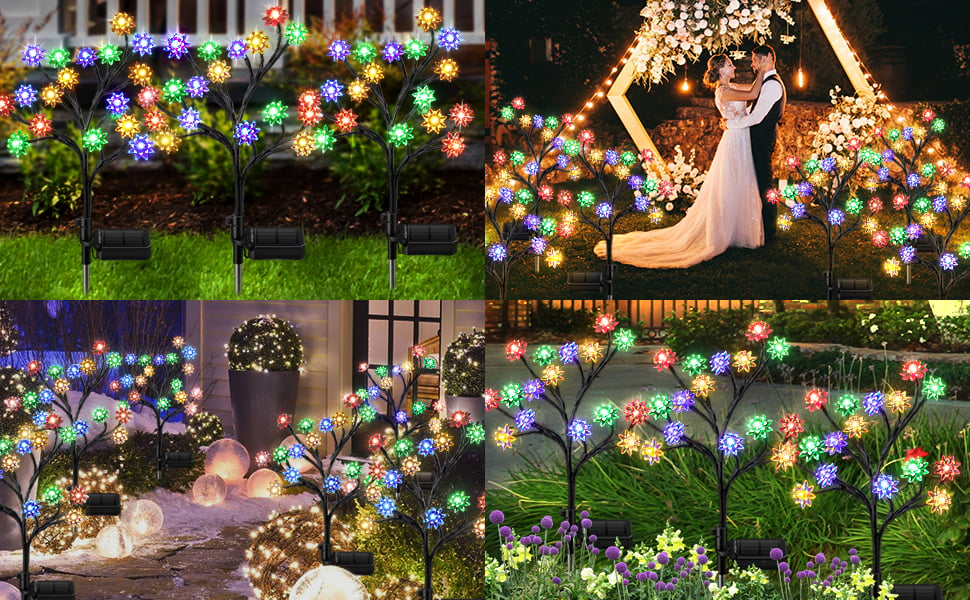 It will automatically turn on at night and turn off at dawn, eco-friendly and energy-saving.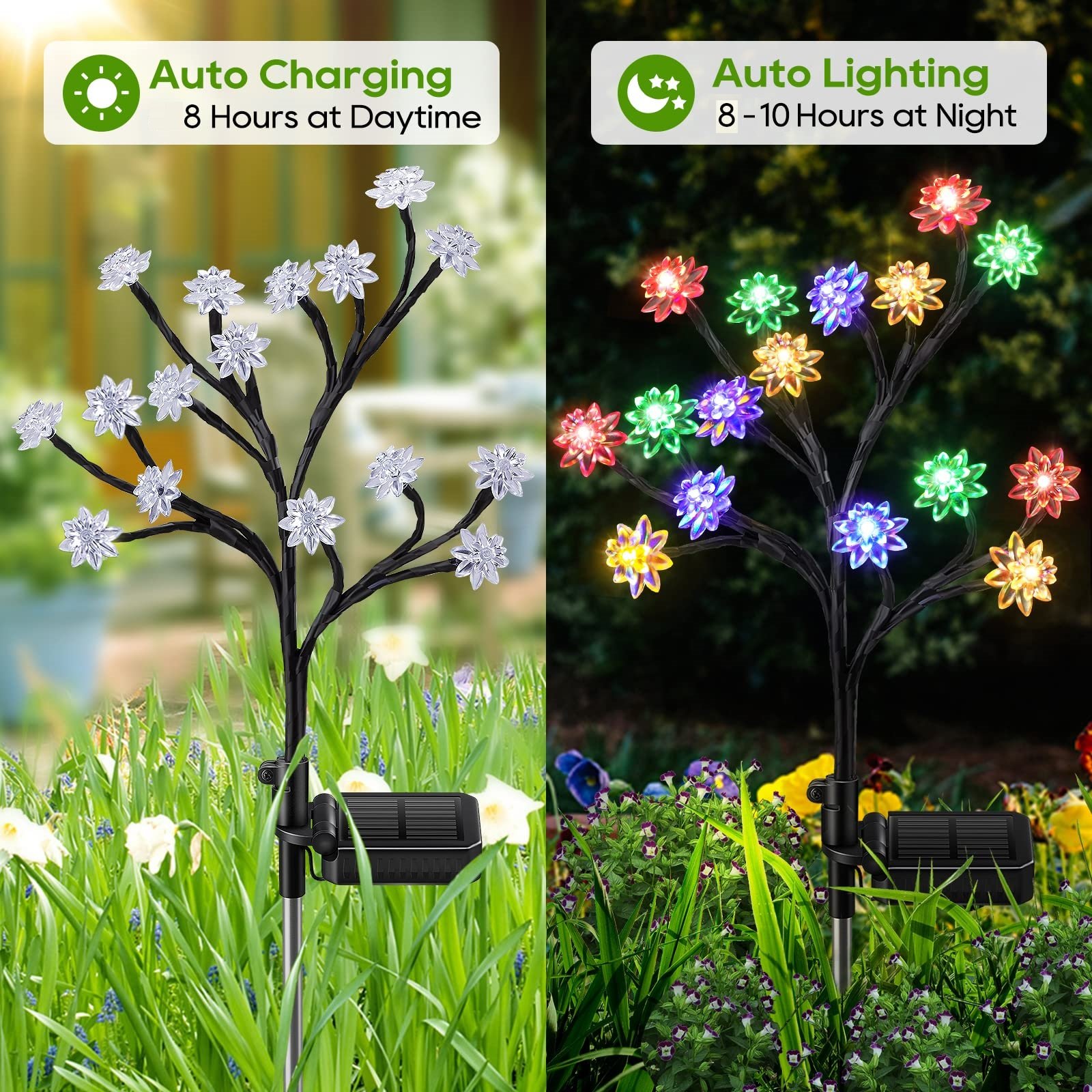 Perfect for outdoor lighting, it can still light up your garden/outdoors even in bad weather such as rainstorms or snowstorms.
Perfect Garden Decoration
Great for decorating gardens, backyards, walkways, flower beds, fences and more. It is also a unique decoration for Christmas, Halloween, Thanksgiving.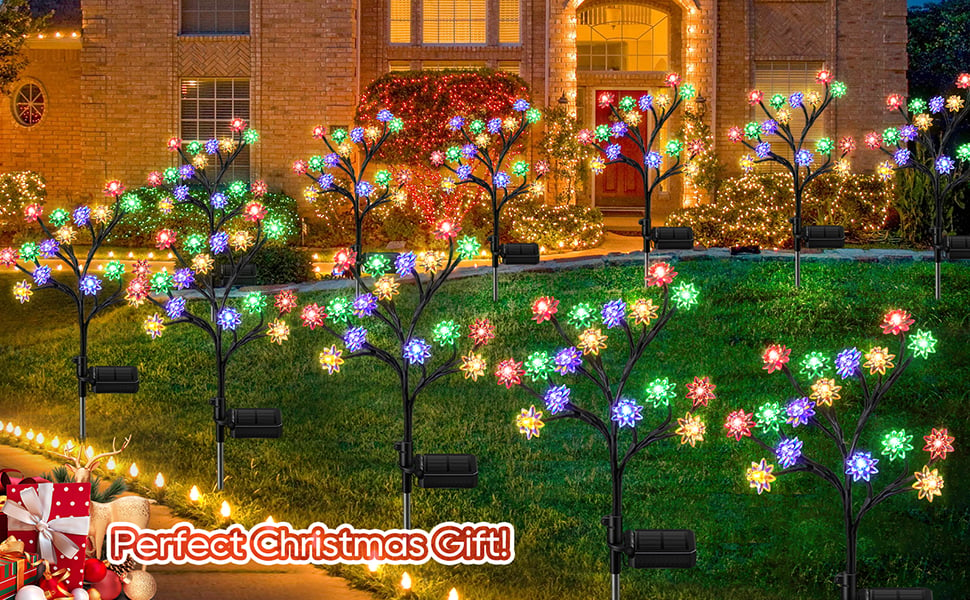 Specifications
Material: ABS, stainless steel
Size: about 28inch/70cm
Color: Colorful
Charging time: 8 hours
Working time: 8-10 hours
Waterproof grade: IP65
Battery Capacity:600mAh
Package:
1 *Rose Lamp/2 *Rose Lamp/4 *Rose Lamp
1*Cherry Blossom Lamp/2*Cherry Blossom Lamp/4*Cherry Blossom Lamp