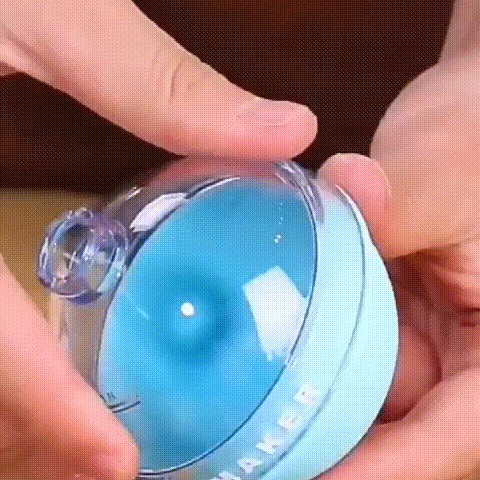 [Good Drink]The spherical ice cubes are suitable for freeze water, cocktails, whiskey, juice, iced coffee, popsicles, pudding, etc. Let's enjoy drink time in bars, outdoor parties, and restaurant or beach holidays.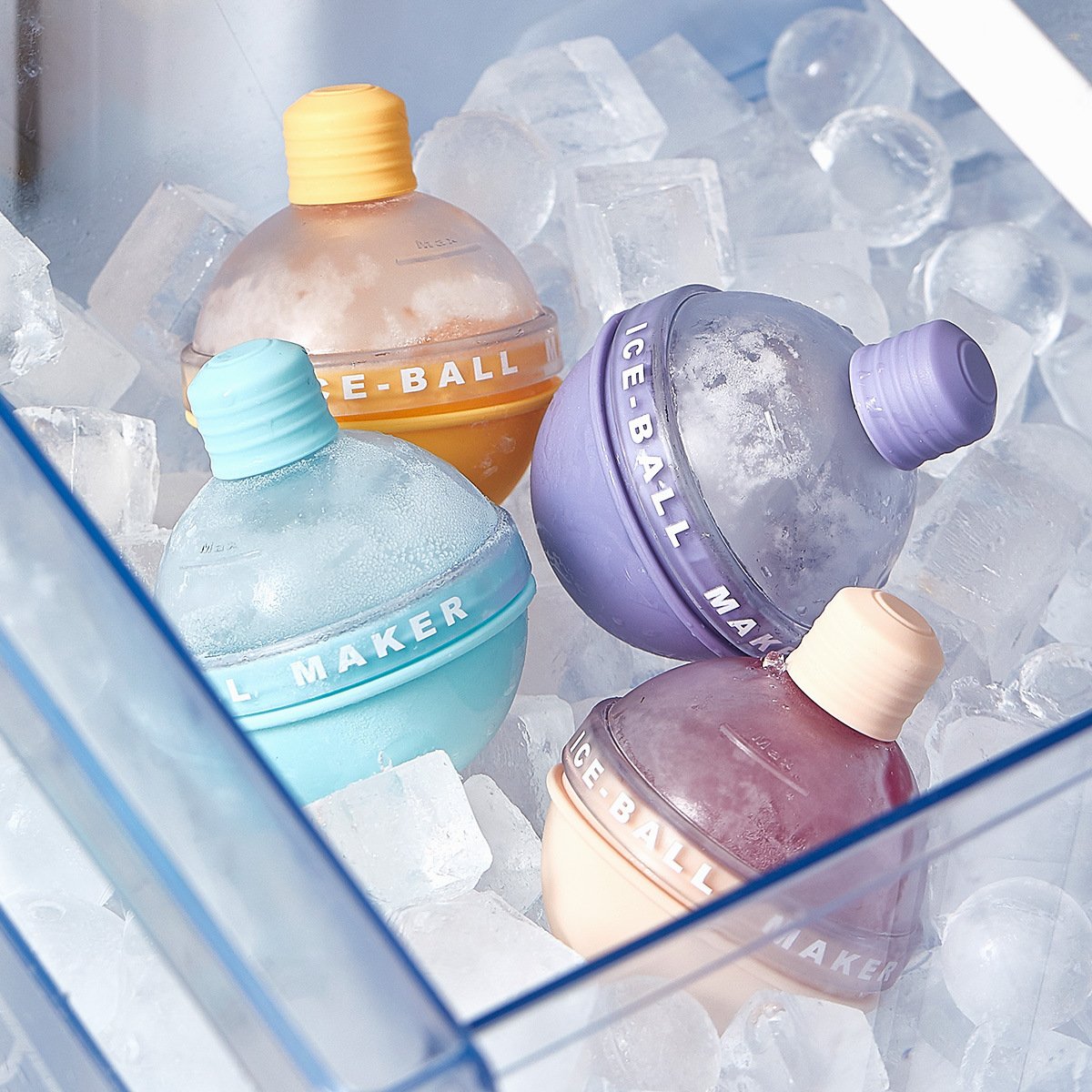 [Safe & Hygienic Ice Molds]The ice tray is made of food-grade silica gel and as. It is 100% safe and hygienic to freeze juice, wine and even baby food. It can be cleaned easily by hand or by dishwasher.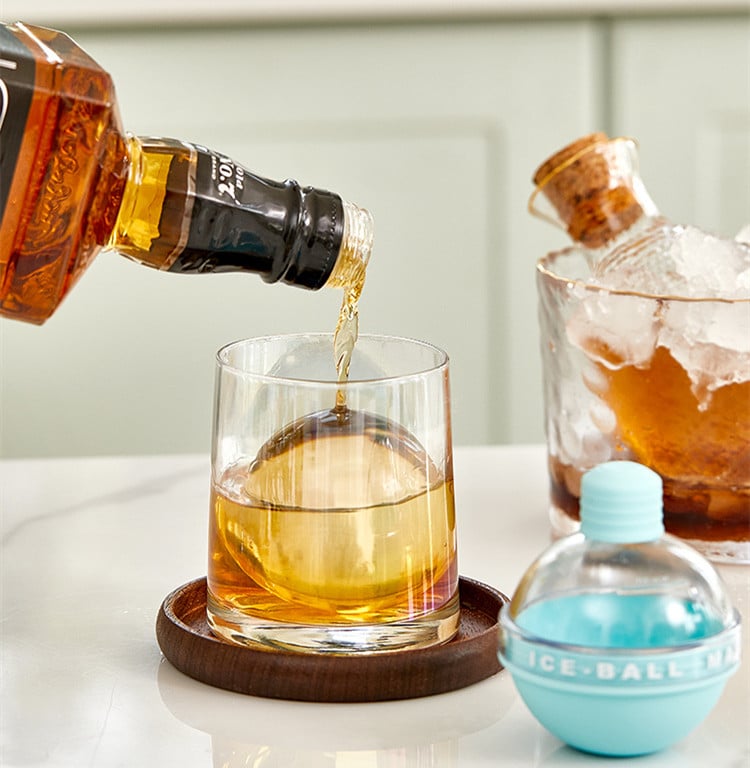 [Continuously Cooling]The ice ball mold has a larger volume and a smaller contact surface with the wine, compared with the same effect that 14 small ice cube could have. It can continuously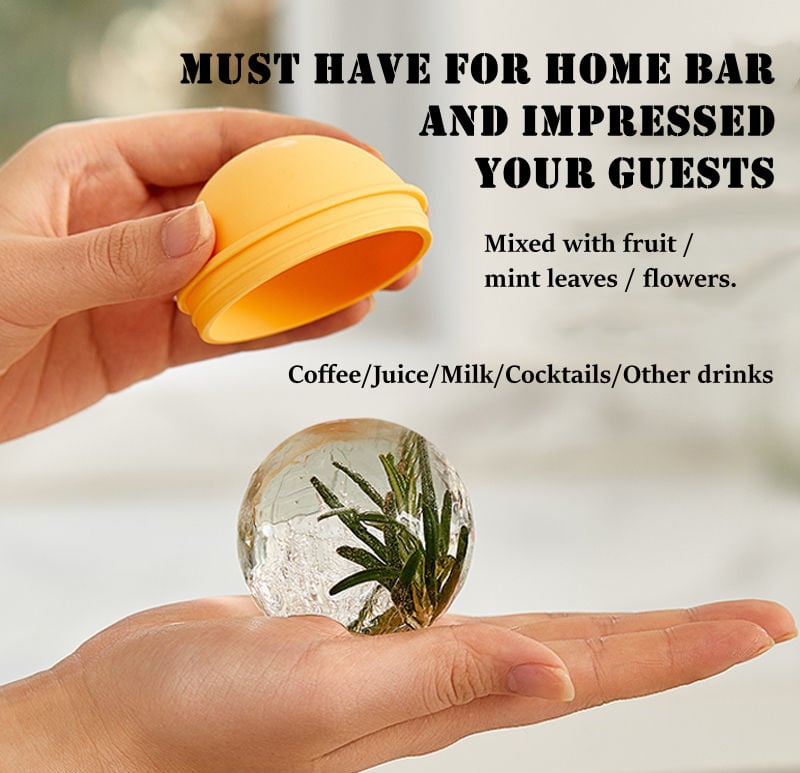 [DIY & Stackable]You can add any taste you like in the mold-lemon, strawberry, mint, tea or lime to make a creative ice balls.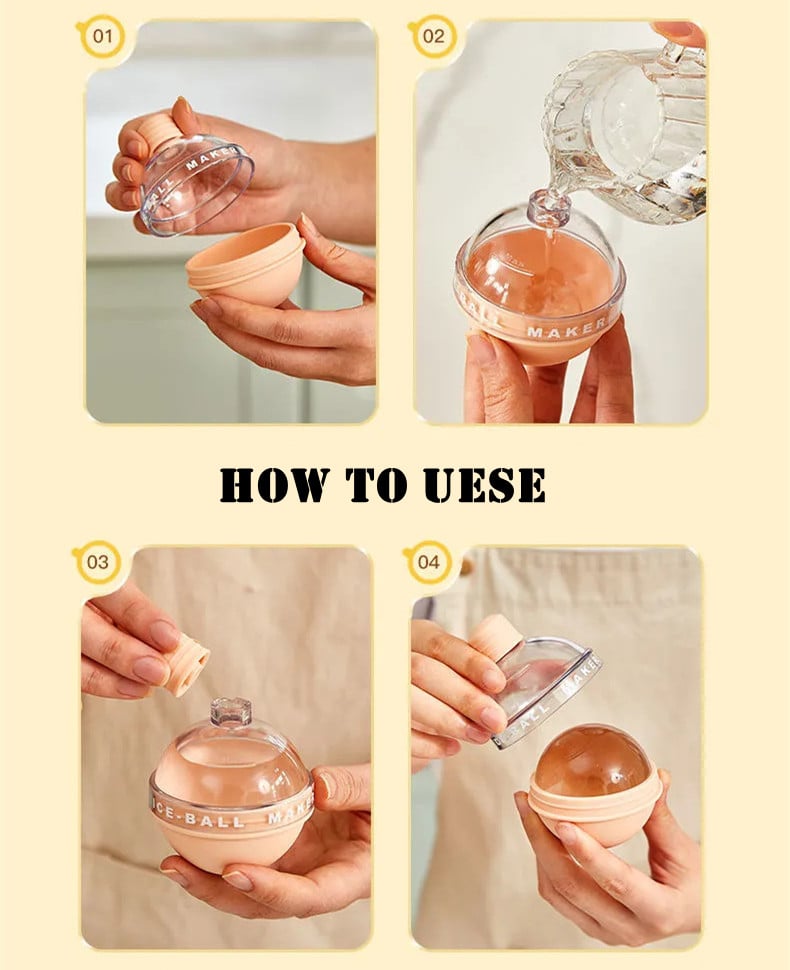 [Sturdy Base & Easy Release]The sturdy plastic base makes the liquid steady to freeze, while the flexible silicone can be easily pushed from the bottom to release the ice ball easily.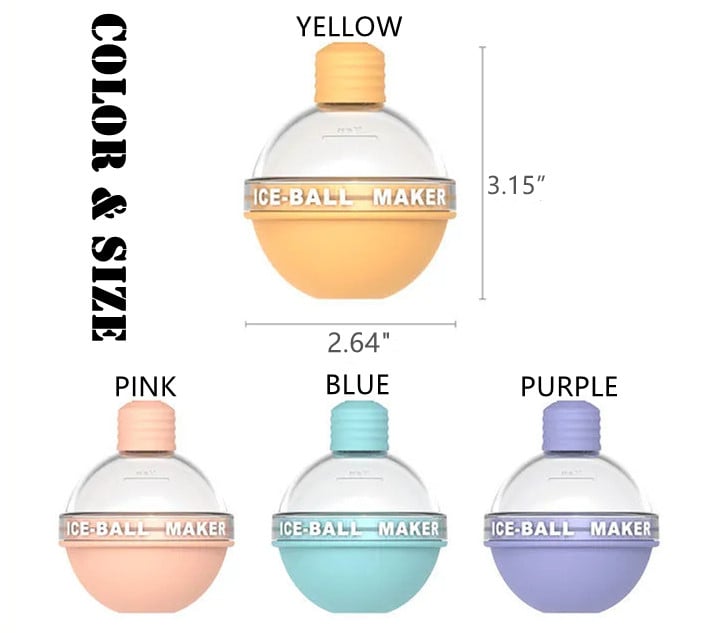 Color : Yellow/Pink/Blue/Purple
Size: 2.64" x 3.15"
Material :Food grade AS and silicon ,BPA FREE.
Item Weight:52g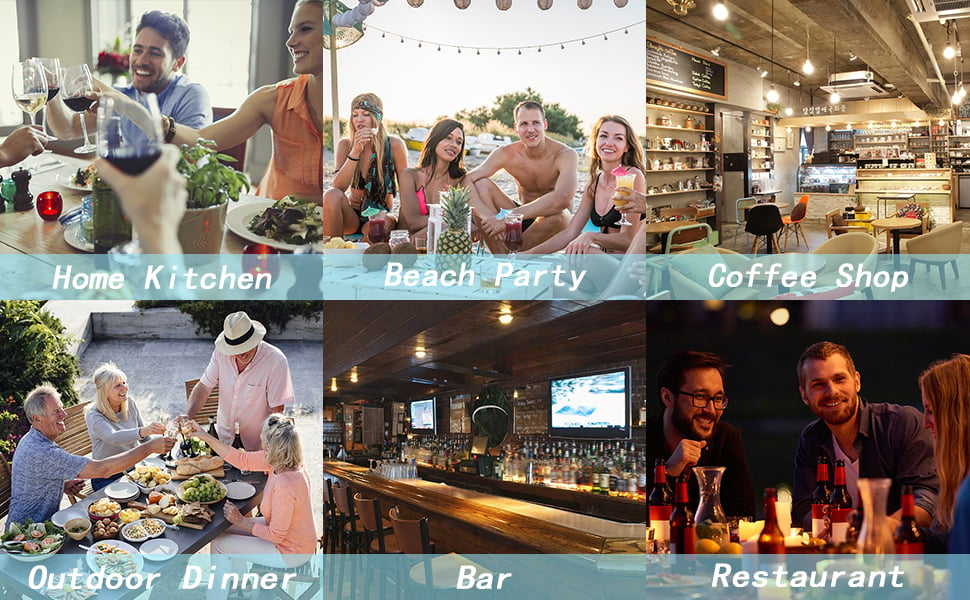 ❤️LET'S DRINK TOGETHER!