This DIY LED tree lamp will bring elegant design and a dreamy glow into your home. It's a stunning decor piece with warm white lights and a glistening metallic finish. Use as accent lighting on your coffee table, nightstand, or dining table. Make it the focal point of your party or wedding decor (it'll look cute in your photos). Present it as a housewarming gift or keep it for yourself - just purchase your tree lamp and we think you'll adore it.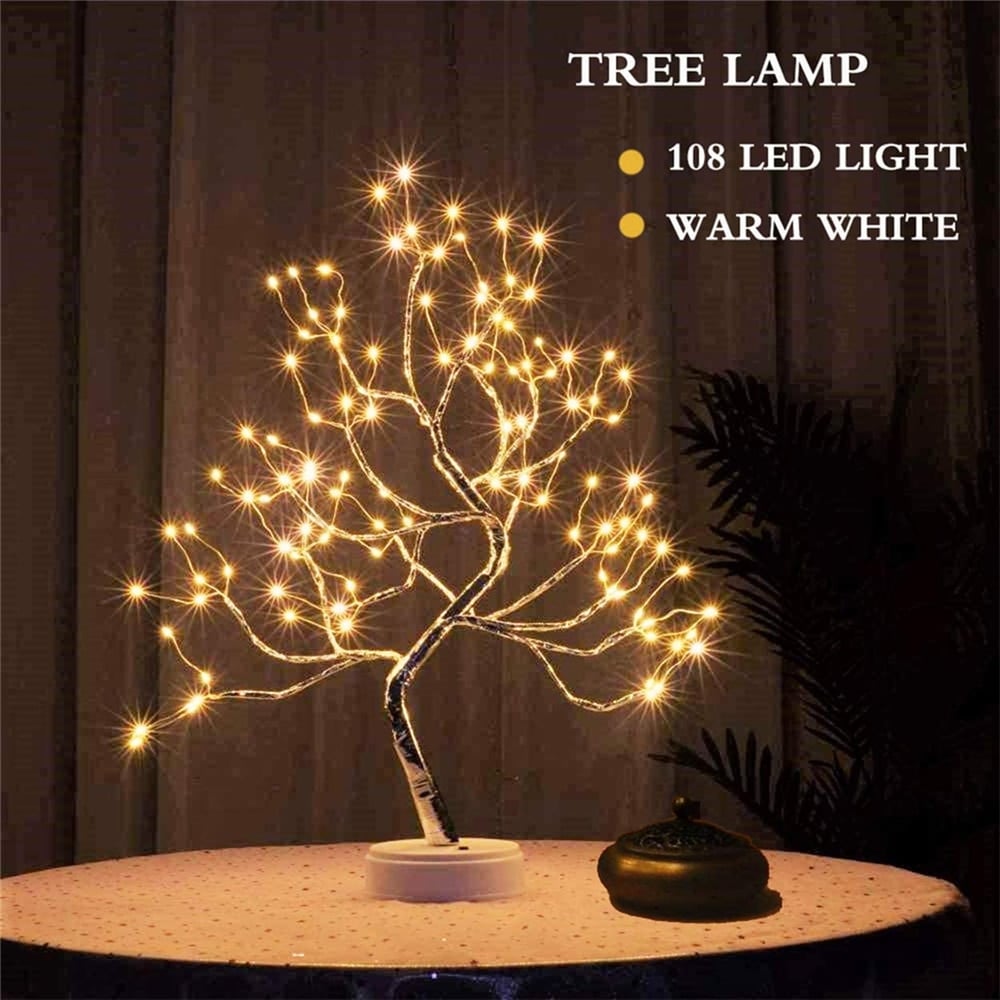 Beautiful LED Lights
This fairy tale tree light comes with 108 daylight white LED lights. Its elegant appearance is very suitable for decorating your bedroom or living room, and emits soft and tranquil light, perfectly creating a peaceful and warm atmosphere in your room.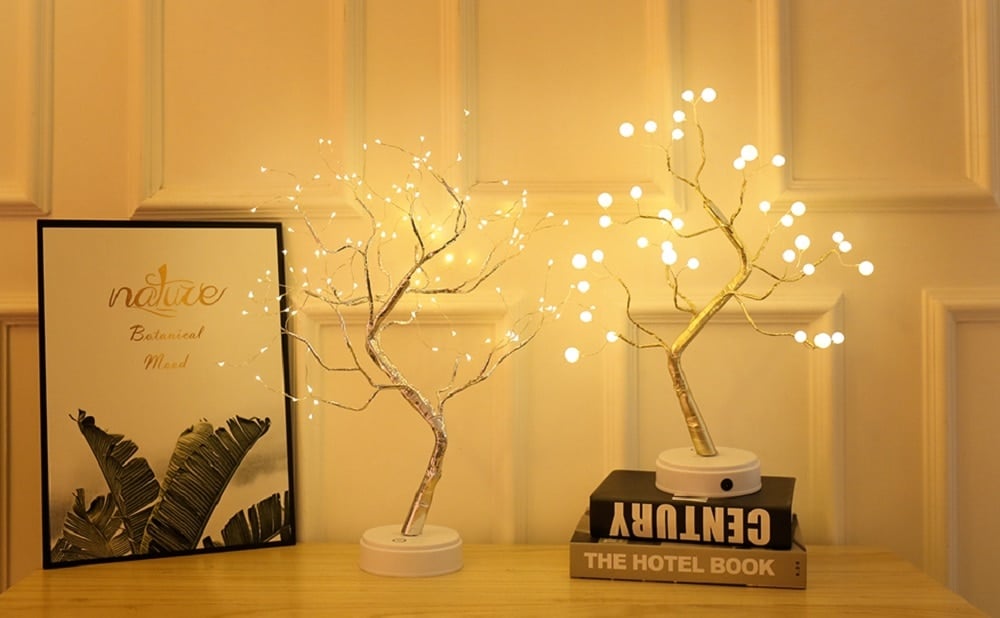 Battery & Swich
USB/Battry Power
You can choose to use the USB interface or 3 AA batteries (not included in this product) to light the tree light. Not limited by power supply or socket. So you can use it in any places you want.
Smart Turn On/Off Button
Smart turn on/off button lies on the base of the tree lamp. Just touch the button softly, You can open or close the tree light. It's very safe and easy for children to use it.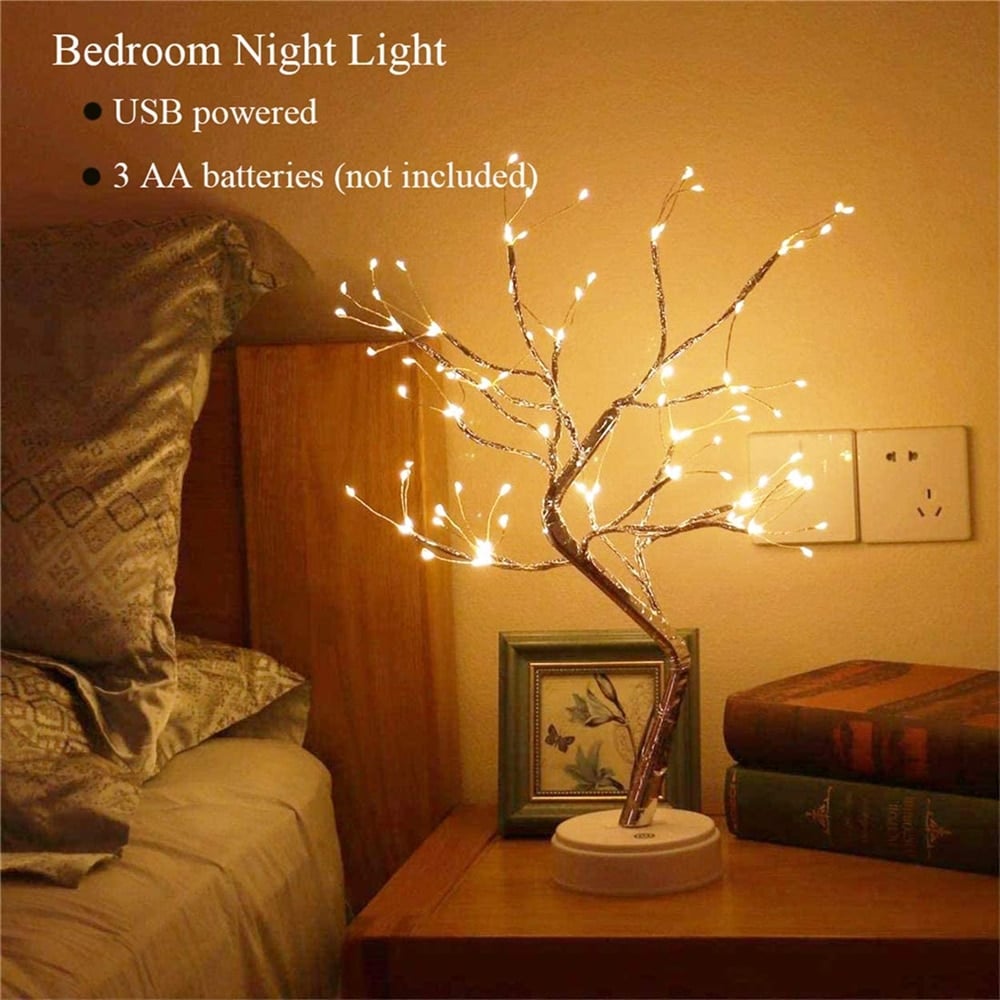 Adjustable Tree Branch
Branches of the fairy tree is made of copper wires with great flexibility. These wires can easily bend and adjust the shape of the tree you like and create a very wonderful scene for various festivals.
Warm Notice:Please avoid rough or repeated molding to avoid disconnecting the wiring.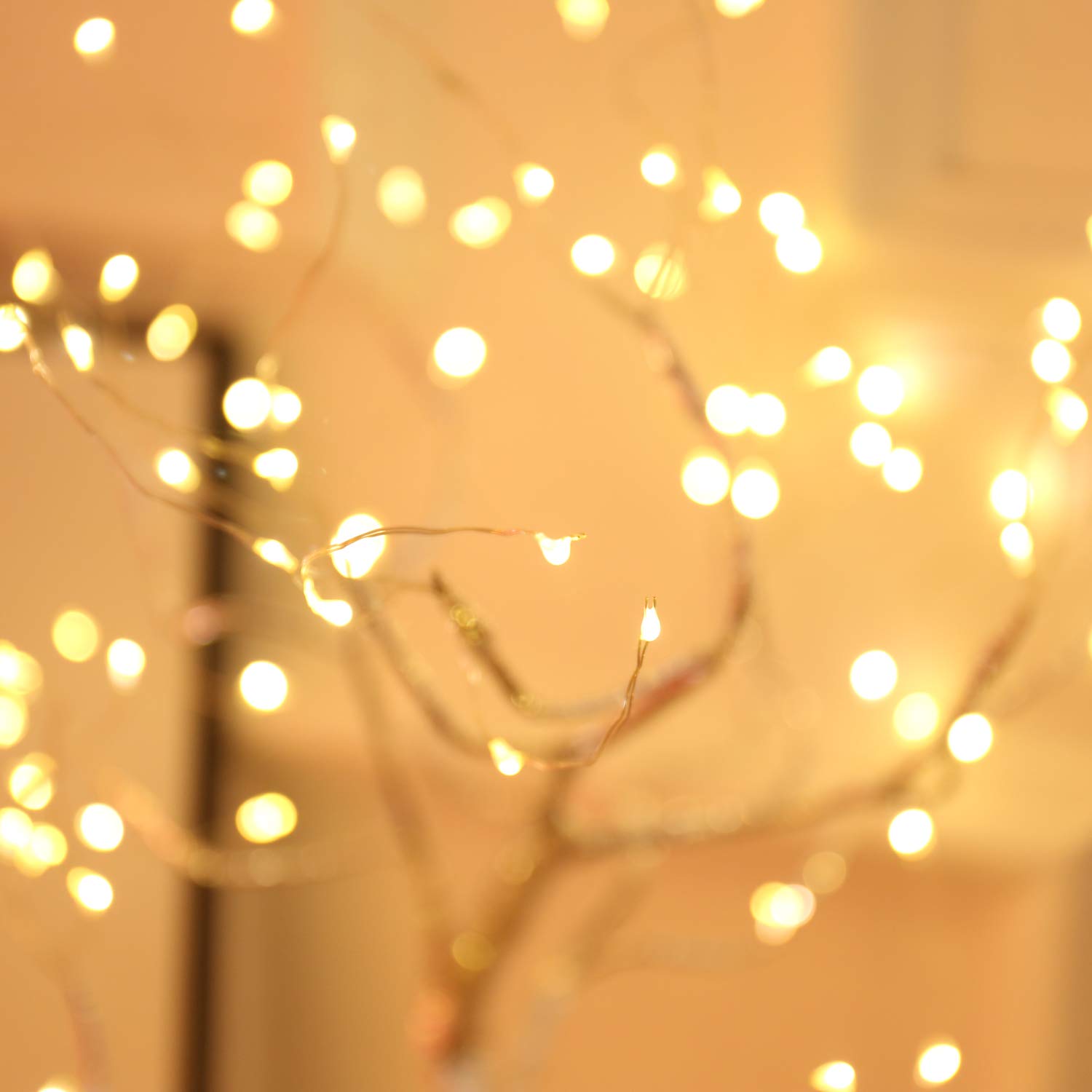 Specification:
Material: Copper, Plastic
Color of Branches Wrapping: Sliver
Size: diameter: about 12cm, light height: about 50cm
Item Weight: 11.3 Ounces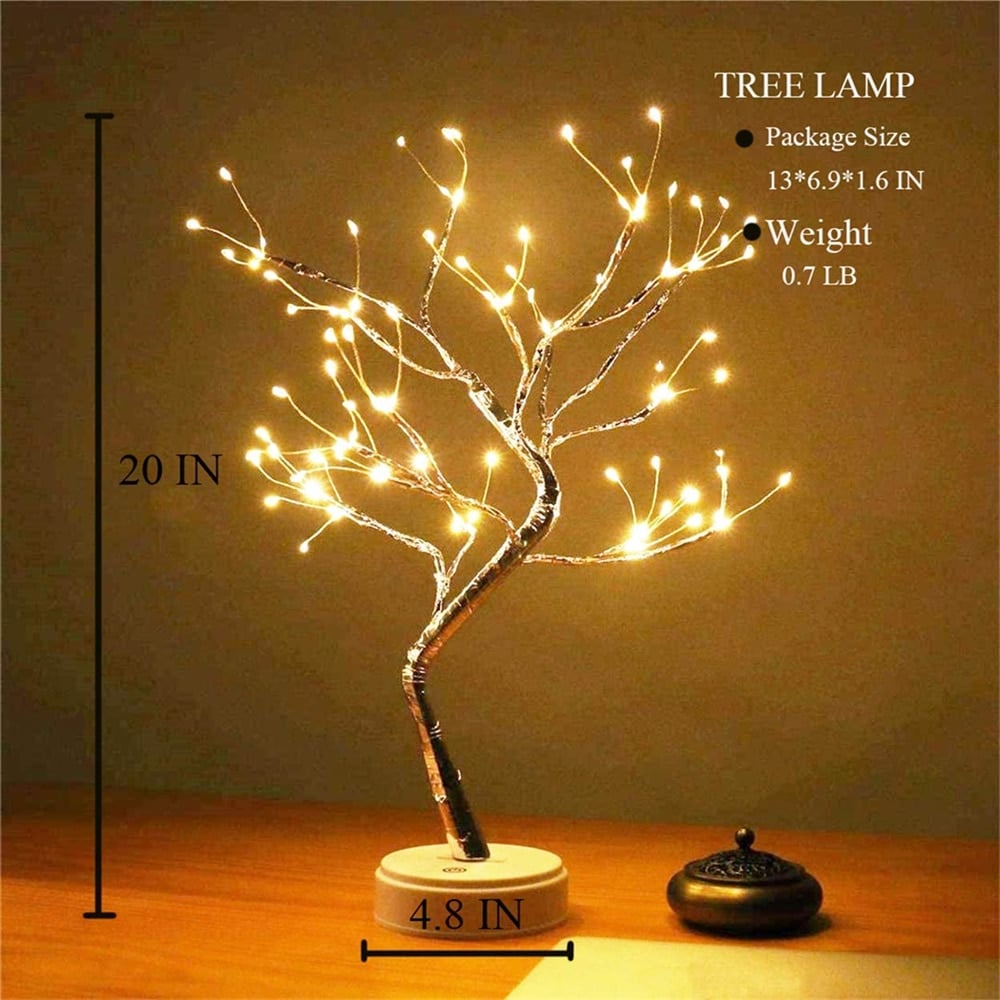 1. Please remove batteries if you do not use the tree light for a long time.
2. The modern Bonsai tree lights require assembly by yourself.
3. All products are tested before delivery, If there is any problem, please tell us we'll help you with our best service.
4. Because the different measurement methods, there will be 2CM error, due to different monitors display different, really making a subtle color maps and real error is normal.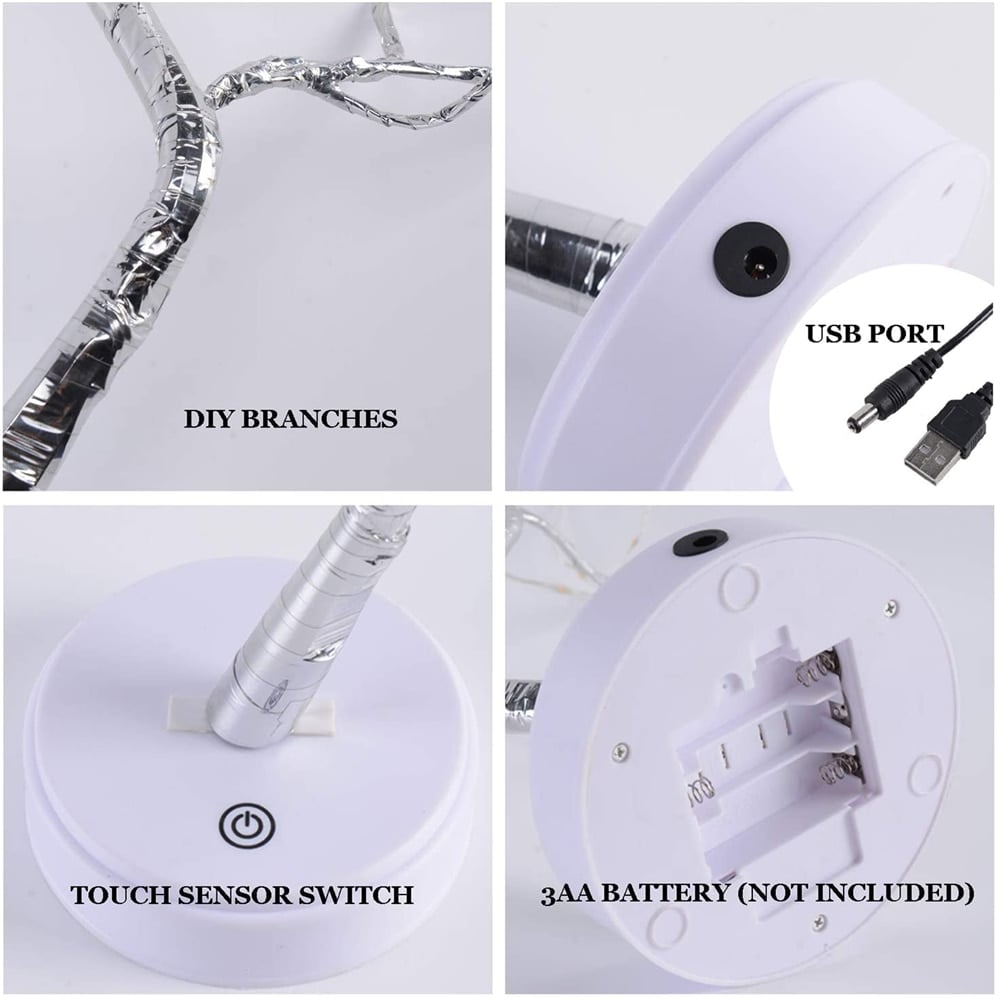 1x Christmas Tree Light
1x Cable USB line
1x Switch Base