Tired of fumbling for a switch in the dark? Say goodbye to the hassle with our motion sensor light! 🌙
No batteries needed: 🔋🚫 Our motion sensor light comes with a built-in rechargeable battery, eliminating the need for constant battery replacements. Simply use the included USB cable to recharge the battery for up to 3 months of use on Auto mode.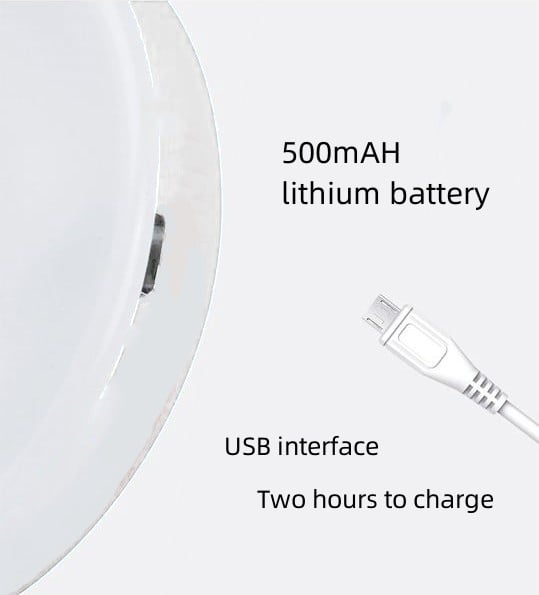 Smart lighting modes: 💡🧠 The motion sensor light features 3 working modes (ON/AUTO/OFF), with the Auto mode using a built-in infrared sensor to detect motion within 6.5 feet and a 120-degree angle. It will light up your path automatically in the dark and turn off after 20 seconds of inactivity.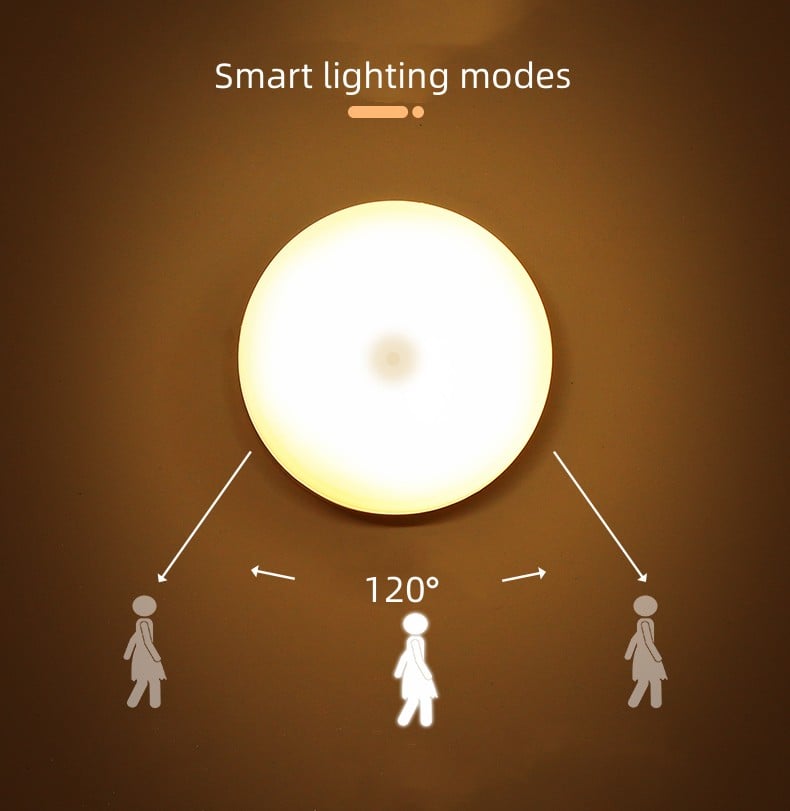 Lightweight and portable: 🕯️💨 The circle-shaped and compact design makes our motion sensor light easy to carry and place anywhere you need it, such as your bedroom, bathroom, stairs, hallway, kitchen, or closet.
Easy installation: 🔨👍 Our motion sensor light requires no troublesome electrical wires or complicated installation processes. You can either directly attach it to any steel metallic surface using the included 3M magnet adhesive tape or attach it to any surface using the included double-sided tape.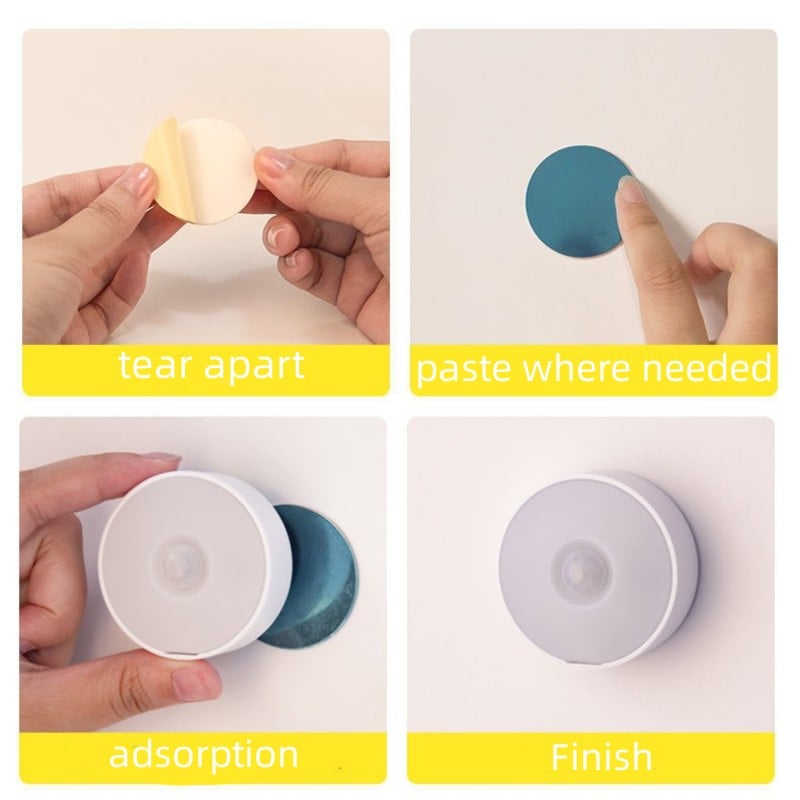 Safety, security, and versatility: 🔒👀 The motion sensor light provides safety and security by lighting up dark areas, making accidents less likely and alerting homeowners to potential intruders. It can be used in a variety of locations, such as entryways, garages, and outdoor spaces, providing flexibility for customers.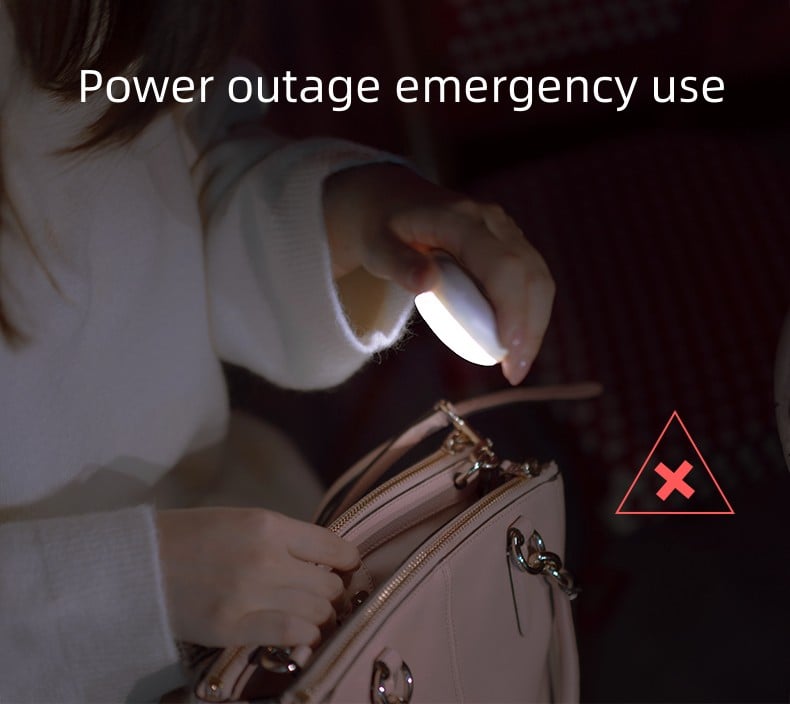 Cost-effective and color options: 💰💡 Our motion sensor light is an affordable choice for customers compared to other security or convenience lighting options. It is also available in both warm and cool light options, allowing customers to choose the color temperature that best fits their needs and preferences.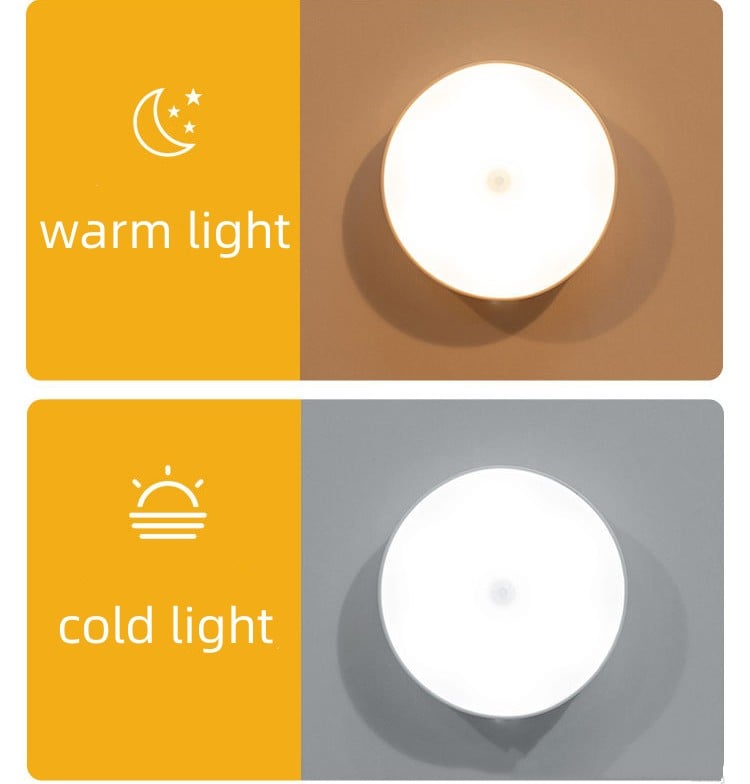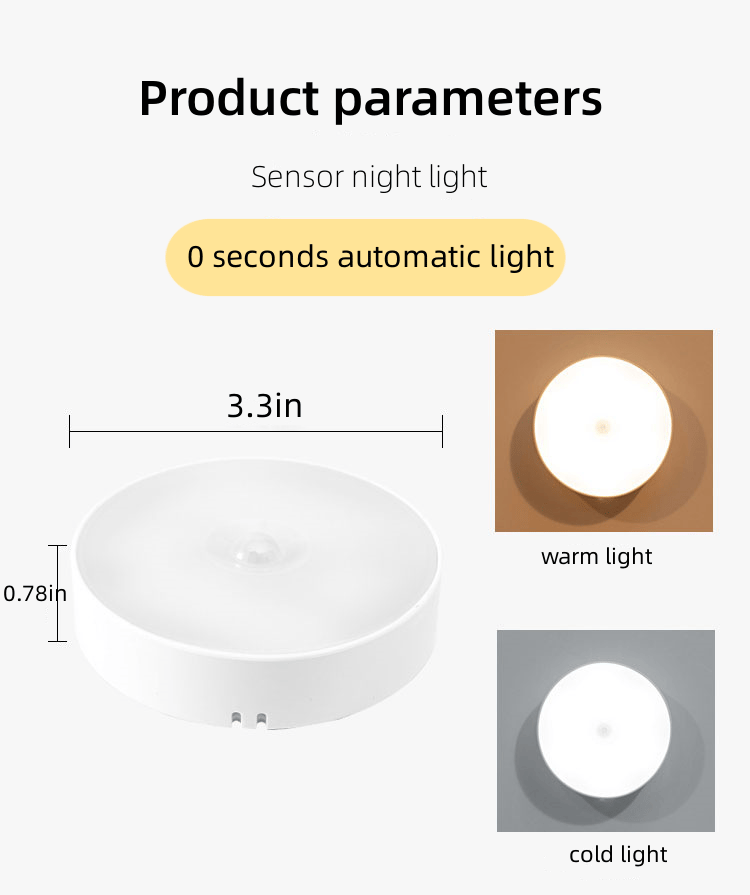 Specification
Voltage Working Range: ≤36(V)
Wattage: 0.6w
Running Time: 3 months
Interface Type: USB-C
Size: 3.3in*0.78in
WHAT'S INSIDE THE PACKAGE?
Automatic sensor night light
Magnetic accessories
USB C USB Charging Cable(0.65 feet).
User Manual.