Are you looking for a lightweight and portable knife sharpener, which can meet the sharpness of the blade at any time❓❓❓
⭐Our portable knife sharpener is all you need. You can now sharpen your knives in the kitchen, outdoors camping, and more.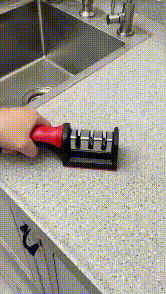 🤔Why should you own this portable mini electric shaver❓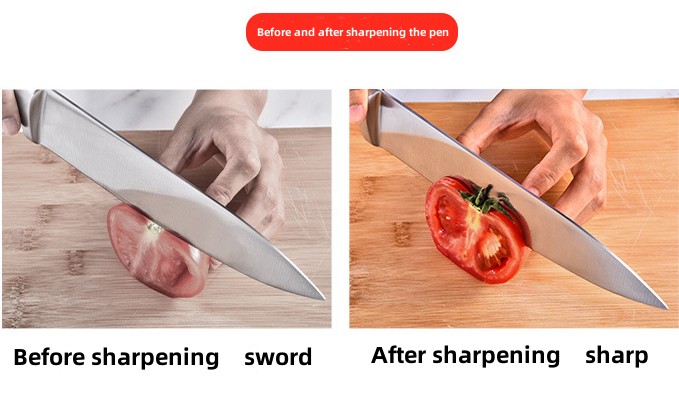 ✨4 Knife Sharpening Slot: Knife Sharpener has 4 Knife Sharpening Slots :【1】Coarse grinding groove for dull knives. 【2】Fine grinding groove for daily sharpening. 【3】The fine grinding groove is suitable for the finishing of sharpening knives.【4】Sharpening scissors quickly sharpens the blade.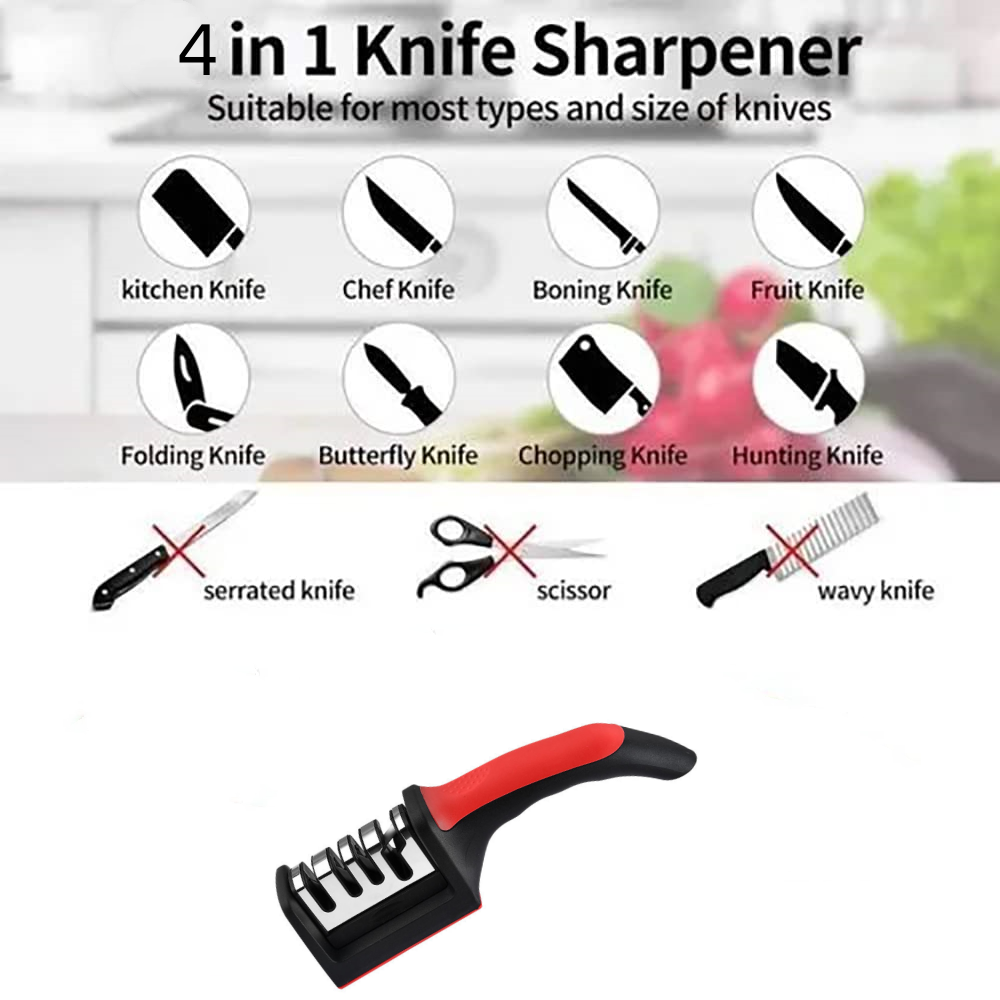 😊Made of stainless steel and ABS plastic, the knife sharpener is durable enough to withstand the stress generated during sharpening.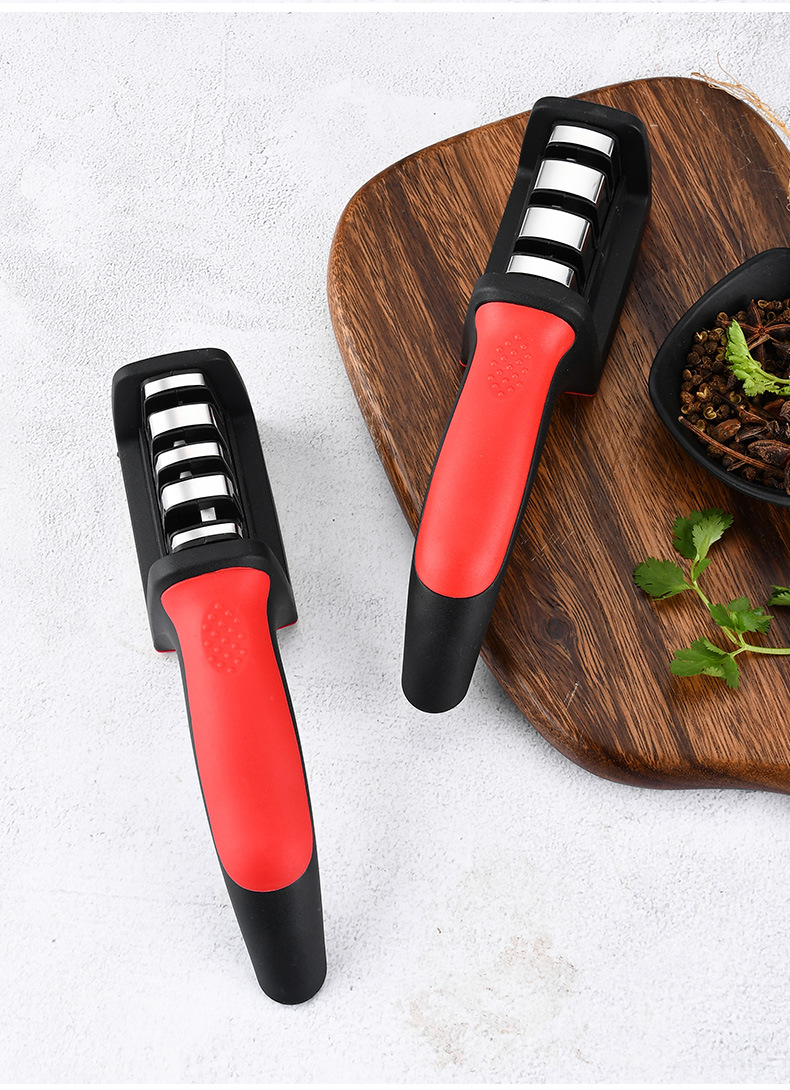 Applicable method: retract the scissors slightly, push the scissors to the grinding mouth to open the scissors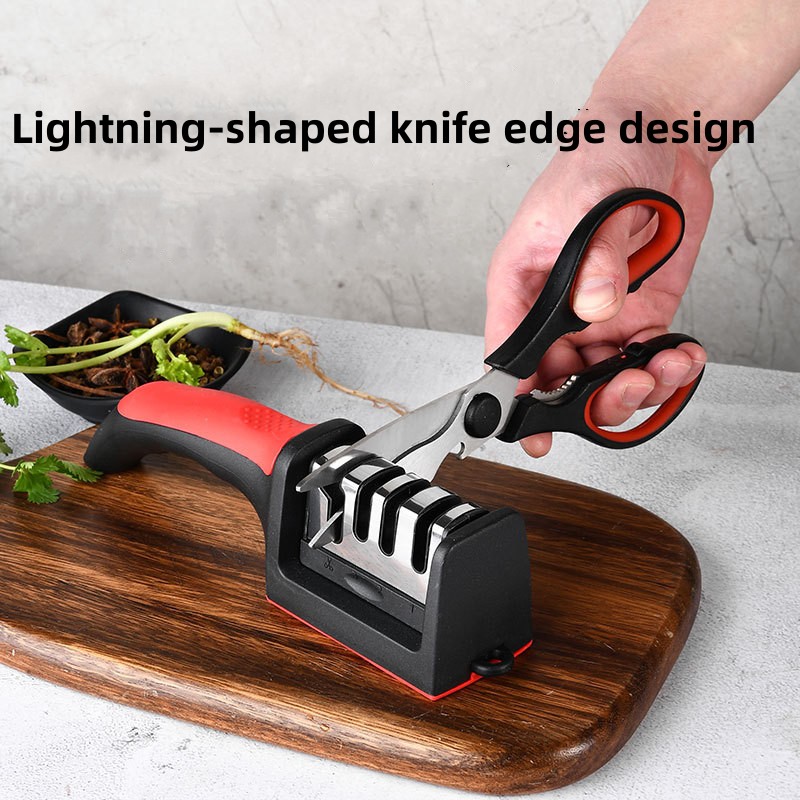 💥The handle of our knife sharpener is ergonomic and has a non-slip silicone base at the bottom, which is not easy to slide when sharpening, safe and labor-saving.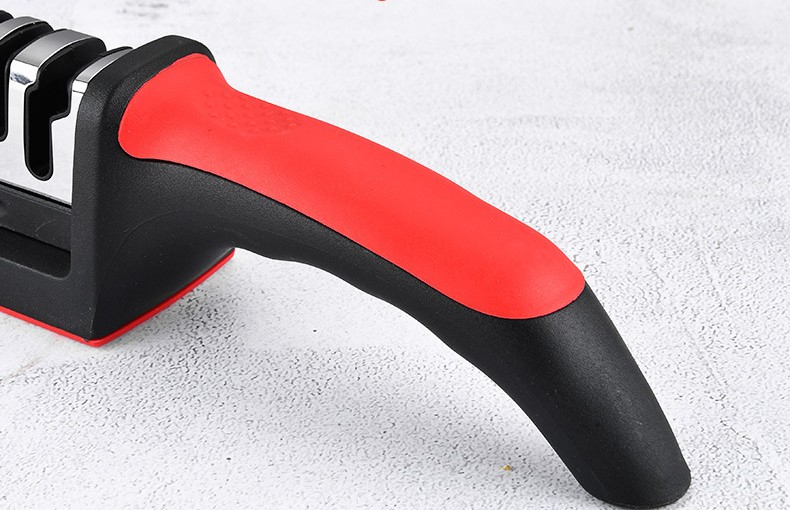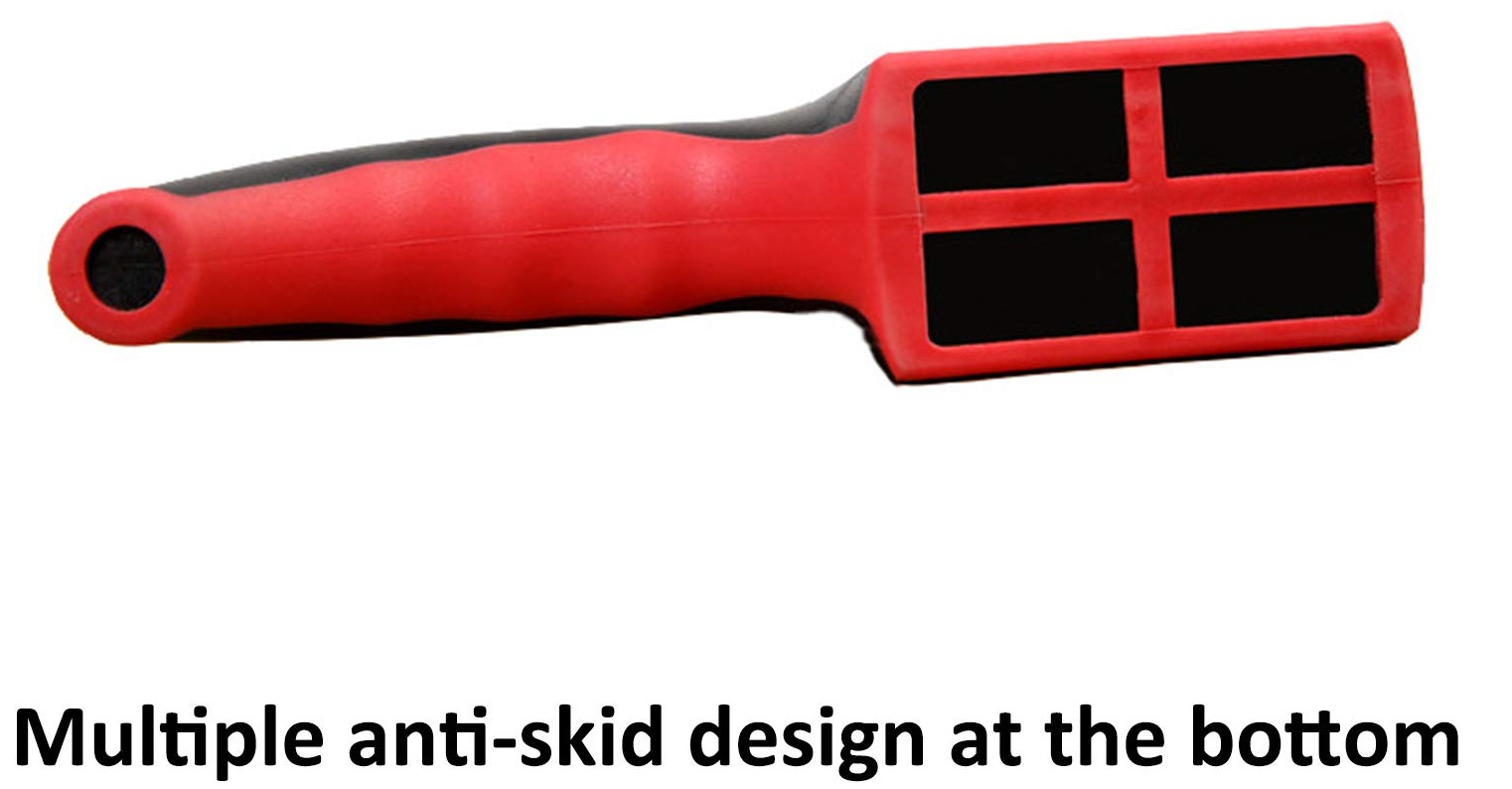 Material:Stainless Steel, Tungsten Steel, Ceramic, Diamond
Size