🔥🔥Look, your jewelry is also decorated!
With Jewelry Tree, your jewelry will always be neatly organized in the same place, facilitating your daily life and reducing your preparation time. Place various materials in an organized and easy-to-find manner, as appropriate for them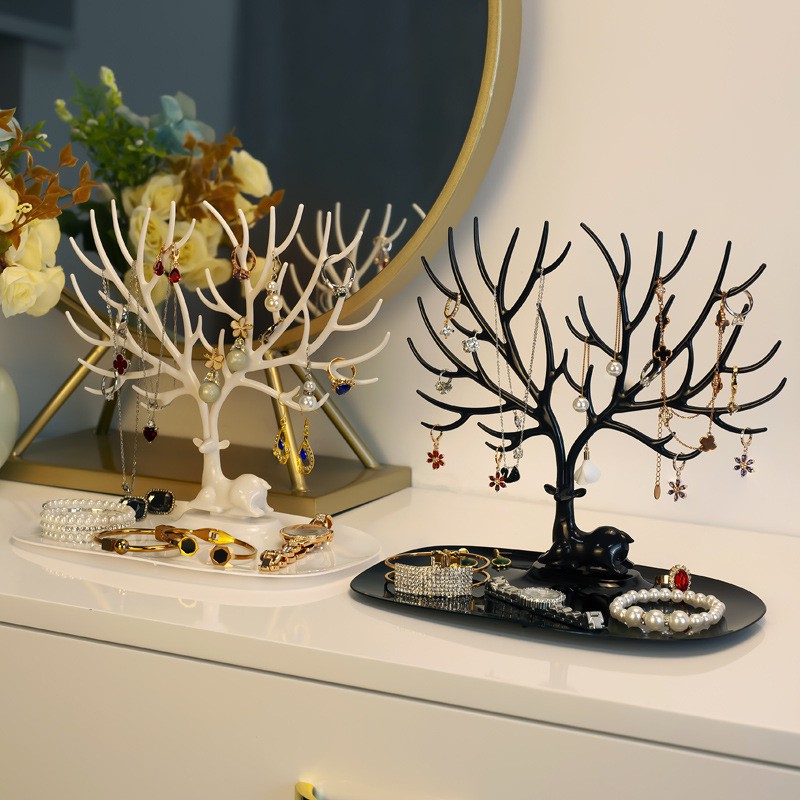 In addition to being very functional, the jewelry tree can also serve as an ornament for your environment. With its branches you can use them to hold necklaces, rings, bracelets and it also has the base of the tree which you can also use to store earrings or any other jewelry you need.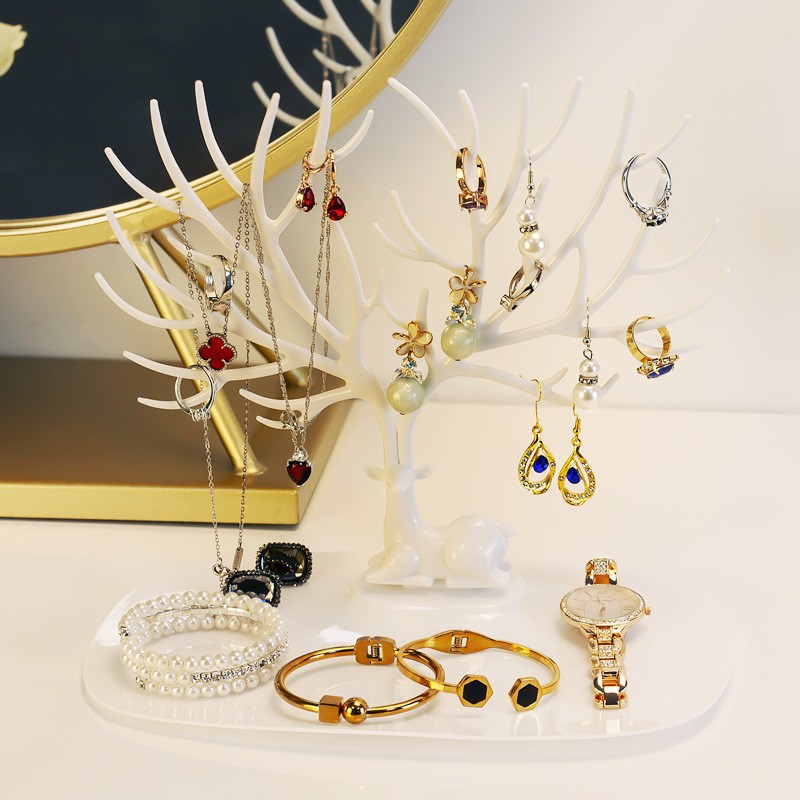 Buy your jewelry tree to enjoy more beauty and utility in your daily life. Made of high-quality materials, its structure is made of plastic, which guarantees the durability and durability of this product.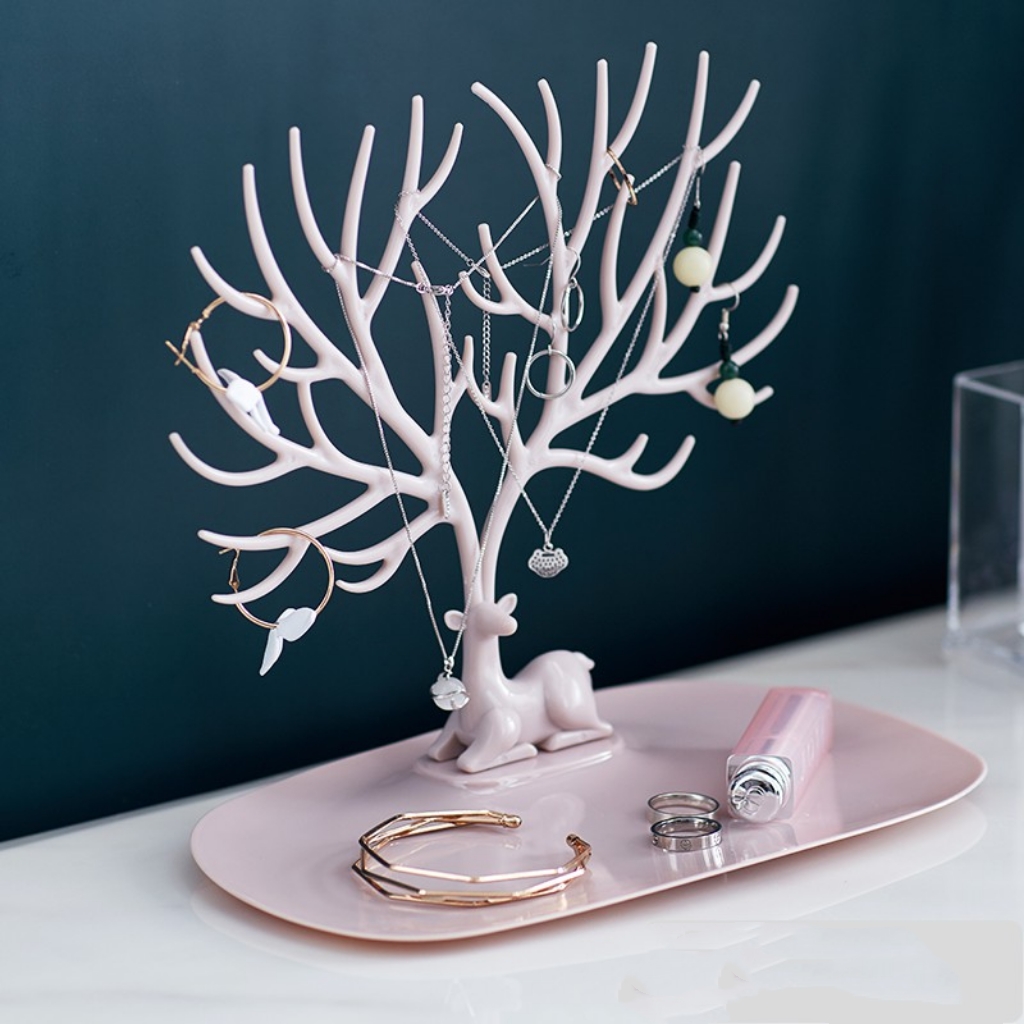 Specification
Material: plastic
Sizea 15cm W x 21.5cm H x 25cm L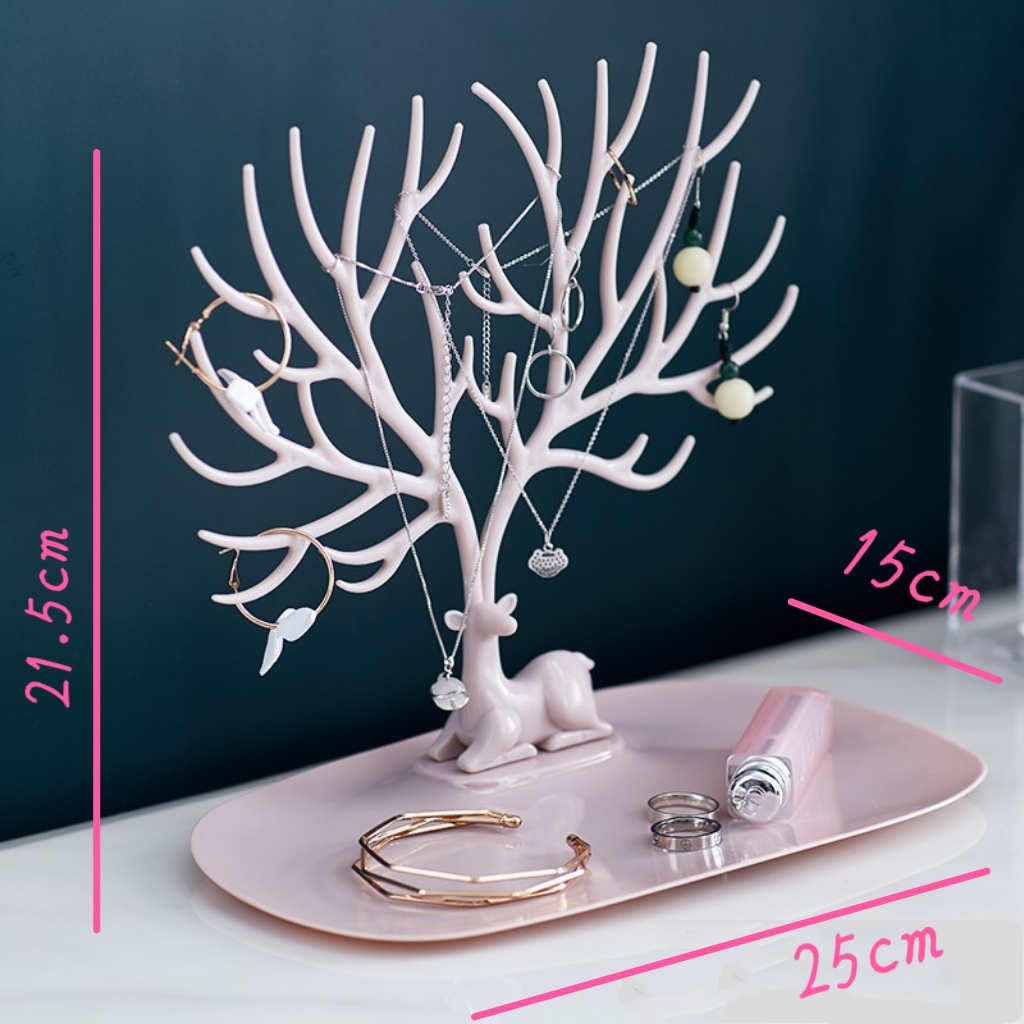 Notes:
Due to the difference between various light intensities, there may be some color images and actual product.
Please allow 2-3% size deviation due to manual measurement