This painted door sign will surprise your guests every time they come to your house. It will complete your decorations for all seasons and fit into any occasion. Our signs are great housewarming gifts for family, new homeowners, best friends, etc.
Size:11.81 x 11.81 x 1.18 in(LxWxH).
Color:coffee.
Weight: 0.75 kg.
Material: Wooden, made of quality medium-density fiberboard that is thick and sturdy.
Feature:

15 pieces: including woodern sign,USA flag, pumpkin, heart, sun,pineapple, Christmas tree etc.
All pieces are handmade.

Packaging: 1 x hanging plaque and 14 x seasonal ornaments.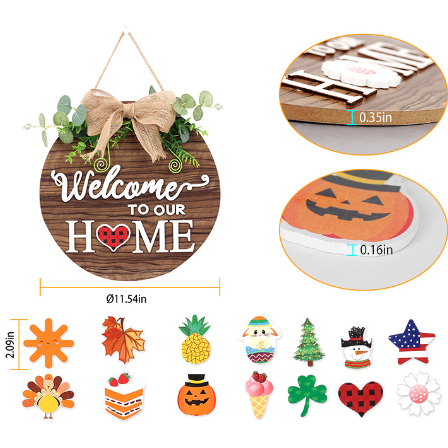 DIY Front Door Welcome Sign Beautiful color and stylish shape, giving people good visual feeling, add more vibe to any room.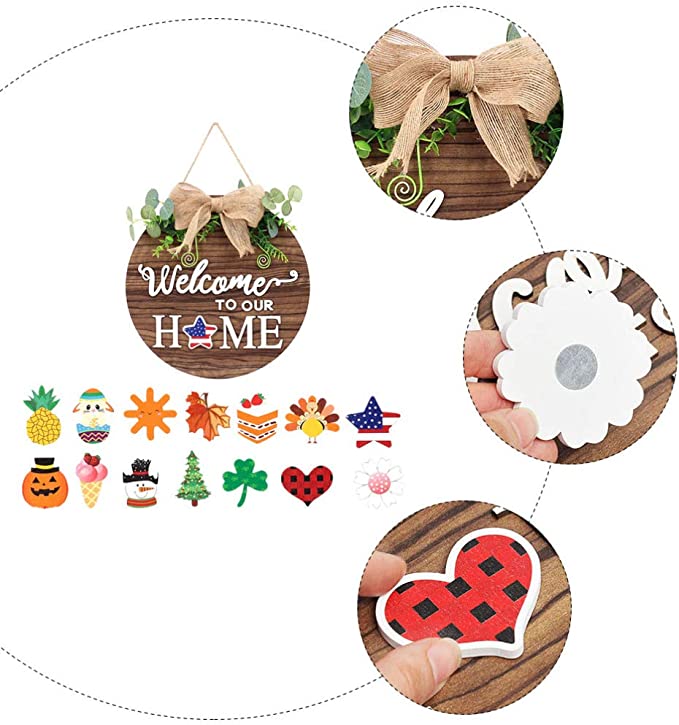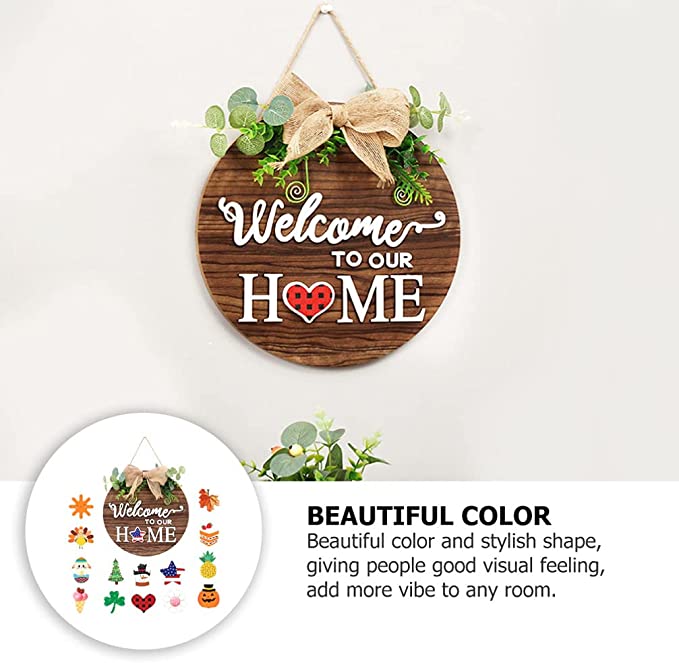 DIY Front Door Welcome Sign for home decoration, scene layout, banquet decoration, holiday decoration, indoor decoration, etc.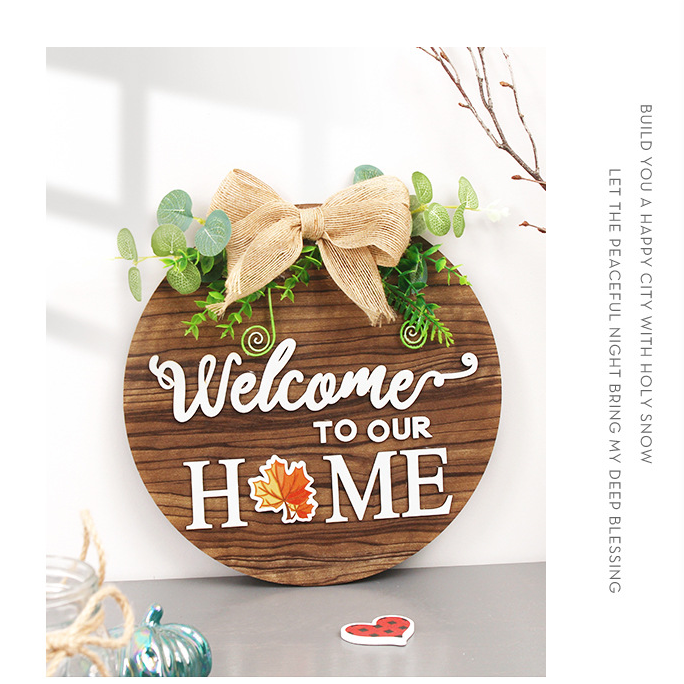 SHIPPING